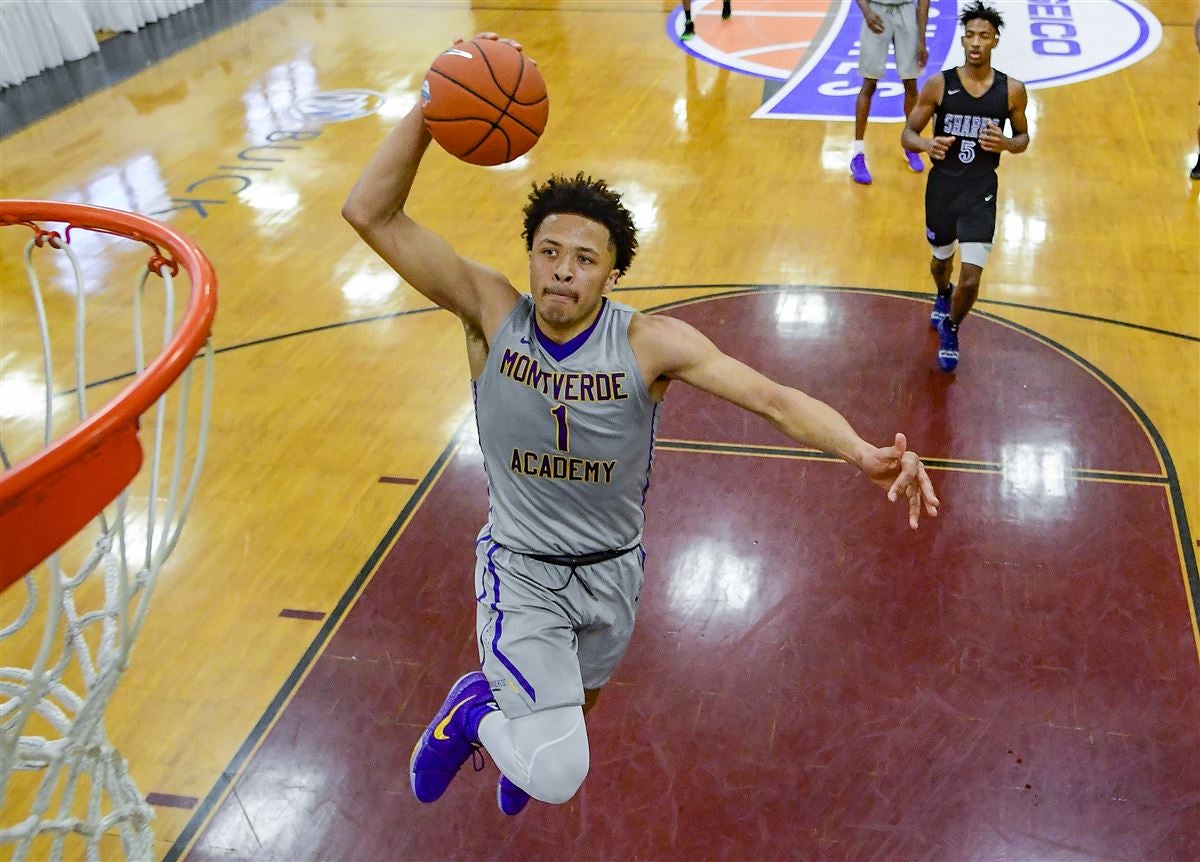 Here. We. Go.
Earlier today, Oklahoma State received its punishment for the Level 1 Violation's they committed which the NCAA said was due to former assistant Lamont Evans accepting bribes from Marty Blazer and Munish Hood to link top-players with bribe-paying managers and financial advisers.
Oklahoma State is the first of many schools that will receive punishments. Kansas was hit with five Level 1 violations and Louisville got hit with one Level 1 violation and two Level 2 violations while on probation.
Now that the Cowboys are banned from 2021 postseason play, what does that mean for top-recruit Cade Cunningham?
The Florida native chose Oklahoma State over Kentucky back in November, but it has been reported since that Kentucky was his second choice, and Cunningham even mentioned a second school in his commitment video.
With the punishment that the Cowboys have received, it's hard to imagine that Cunningham sticks it out and plays for them next season.
The most likely place Cunningham ends up now is either in the G-League or overseas. He'll have to get out of his NLI though first.
I'd say there is zero chance that he somehow ends up in a Kentucky uniform. He had his chance the first time.