Day After: Ranting After a Horrible Game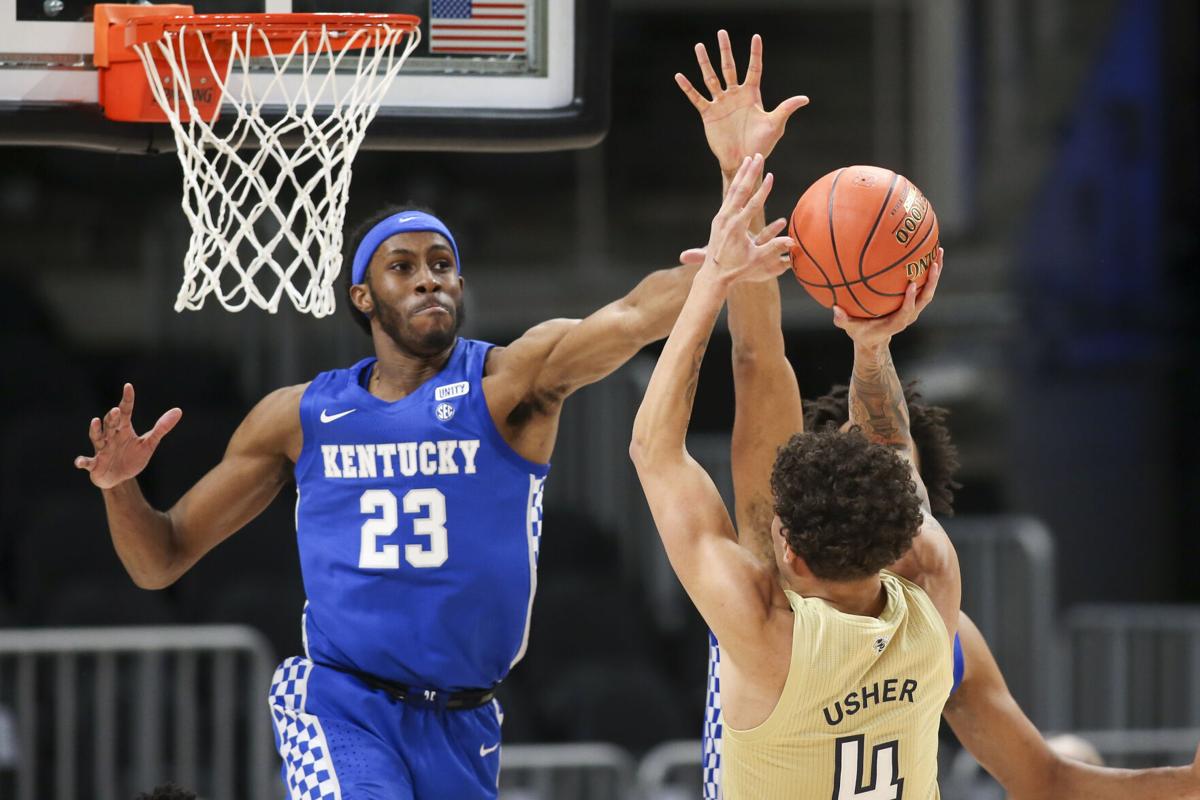 I thought about writing last night, because I was pissed and ready to go off. I decided to wait until today so that way I would be calmer, well-rested, and clear-minded. The only bad thing is, other than well-rested, I'm not really any of those things.
Kentucky was only a seven point favorite yesterday, but on paper, they were lightyears better than Georgia Tech, a team that had just lost in OT to Georgia State and lost by ten to Mercer. They should've beat them, by at least twenty. Instead, they got ran off the court in embarrassing fashion.
I don't remember the Billy years at all, thanks the Lord and my parents, but if this feels this bad, I can't even imagine what those two horrible years felt like.
The Cats are 1-3 for the first time since I don't know when because Wikipedia doesn't go back farther than 2001. But the only time I could think of the Cats coming close to being 1-3 bad would be Pitino's first year, which was 1990 or somewhere around there.
I need to address a few points, rant about them, and then I'll be outta here so you can go about your day.
Cal cut his post-game press-conference short
I love John Calipari, but he isn't above criticism. In fact, he deserves a ton of it. I don't want to say he dodges the media, but he did last night, which you can't do when you're at Kentucky. He showed up to the press-conference, I rushed to my laptop to watch. He answered I think three questions before saying, "Alright guys, I gotta get outta here and catch the bus."
*Deep breaths* What!? You can't do that. Cal dodged the media, which is something that isn't right for any coach to do after a loss of that magnitude. The fans, the media, everyone needs to hear from Cal in that situation. But no, he "had to catch the bus" and dipped out before the tough questions.
Davion Mintz was up next and gave some really honest answers. "We have to look ourselves in the mirror right now and realize we're not really that good. I promise we'll get it fixed though. We'll be alright."
Simply unacceptable.
Devin Askew cannot play
I can't and will not put all the blame on a freshman that really should be a senior in high school. But, Devin Askew can't run the point and play meaningful minutes right now. If Kentucky wants to win, he just can't. In 27 minutes, he had three points and two turnovers.
Kentucky is getting nothing from their PG right now, which has to change. Who do you replace him with? I suggest either Davion Mintz, or really shake things up and put Terrence Clarke there right now.
I know Mintz isn't as good and Clarke is a turnover machine, but Askew is essentially a ghost out there right now. In my opinion, both of those options are better than Askew. You at least have to try it.
This is rock-bottom
Starting a season 1-3 and getting blowout by Georgia Tech with this much talent is rock-bottom for this program. Yes, the 2013 team lost to Robert Morris in the NIT, but let's be honest, that team wasn't good and didn't have Nerlens. This is far below that.
What now?
Well a good place to start would be just beating someone and the next chance Kentucky will have at that is Notre Dame this Saturday. The Cats play them, Detroit Mercy, UCLA, Louisville, and then start SEC play. You have to be 5-3 going into SEC play. If you aren't, you have 4+ losses and are on extremely thin ice. If you stink up SEC play, you're starring a 7-8 seed in the face with missing the tournament not far behind.
Just beat Notre Dame, please.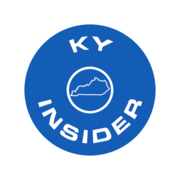 Future Hall of Fame Coach Says Tyrese Maxey "Is the Most Impressive Young Player I've Ever Had"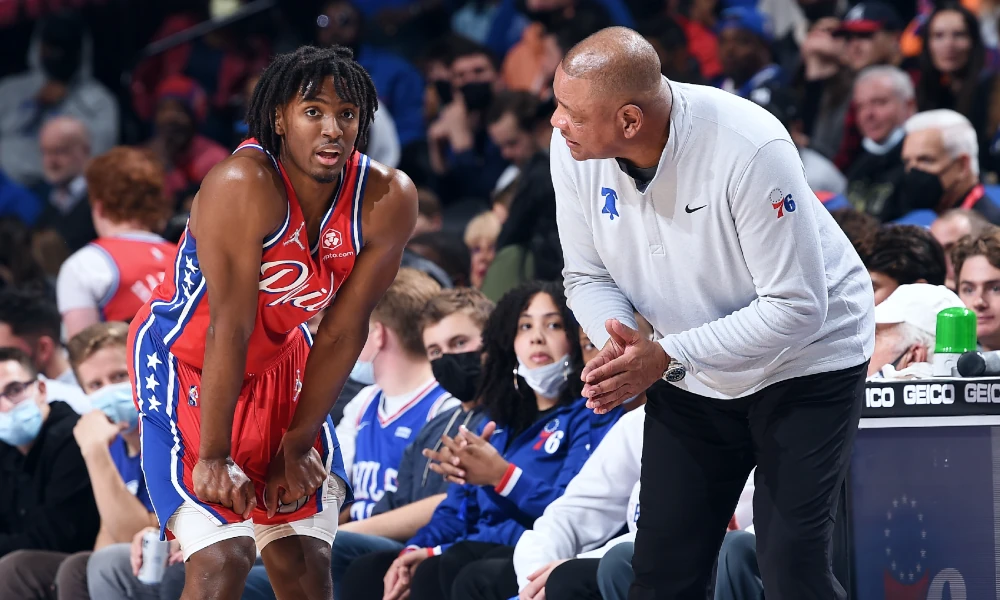 The 2019-2020 Kentucky's men's basketball team will be a team that fans will ask "what if".
Featuring four players averaging double-figure points, the team consisted of the SEC Player of the Year (Immanuel Quickley) and three total All-SEC selections (Immanuel Quickley, Nick Richards, Tyrese Maxey), winning the SEC regular season championship by three games.
While that team did lose to Evansville at Rupp Arena in November, they were clearly playing their best basketball in March and could have contended for a national title before all postseason tournaments were cancelled due to the COVID-19 pandemic.
While that team couldn't show out in the NCAA tournament, Quickley and Maxey have both impressed and proven they belong in the NBA. In fact, NBA championship-winning and future hall of fame coach, Doc Rivers, called Maxey the most impressive young player he has ever coached while on The VC Show with Vince Carter.
"He's the most impressive young player I've ever had in 21 years of coaching. So that's how impressive he is. His work ethic, Vince, is beyond belief. I mean many times, already this summer at least two or three times, we've had to tell him to go sit down somewhere and go relax. He works with Sam Cassell and my son Spencer as they're skill development coaches and he called Spencer two weeks ago because, like I guess like Ros (Gold-Onwude), he went on the vacation. The difference Ros is this is the first vacation he's ever been on in his life is what he told us and I was like, 'Wait, what?' he said 'No, I've never been on vacation' and he asked Spencer, 'What do you do on vacation?' True question like 'What do you do on vacation?' And Spence was like, 'You relax.' And he's like, 'For how long? For how many days? I mean, we're going through a week. I can't relax for a week.'"
That is high praise from such a respected coach but it is well deserved.
Last season, Maxey started 74 of the 75 games he was available for the 76ers, averaging 17.5 points, 4.3 assists, and 3.2 rebounds on 42.7 percent from three, the third-best mark in the NBA.
Next season, Maxey will look to make an even larger jump and make it past the second round of the NBA playoffs for the first time in his young career. With three other NBA All-Stars on his team (Joel Embiid, James Harden, Tobias Harris) the talent is there to do it.
Jacob Toppin and Oscar Tshiebwe Have Two Games Circled This Season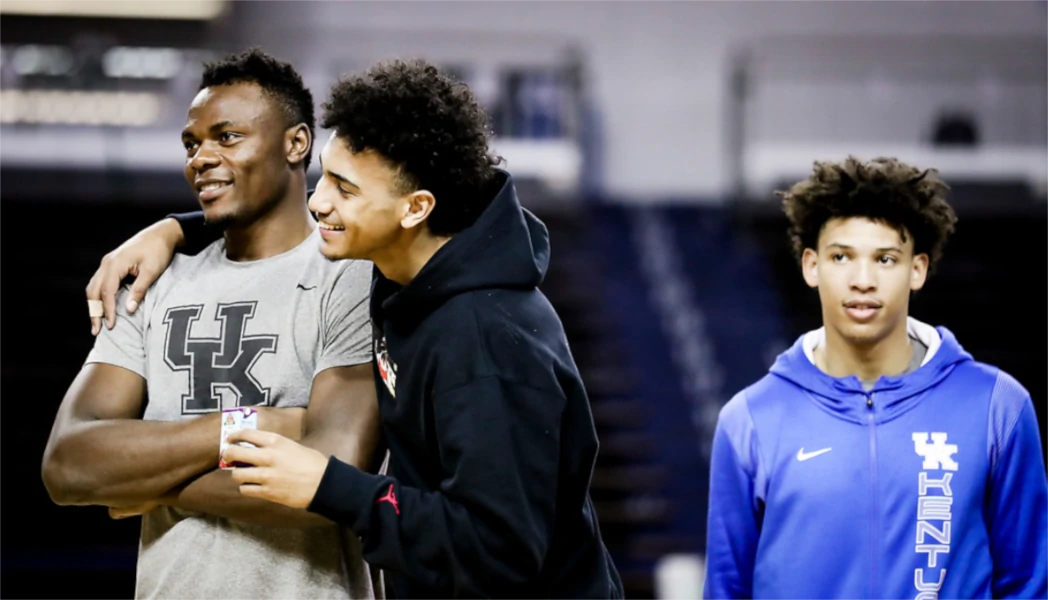 On Tuesday, the Kentucky men's basketball team hosted an open practice in conjunction with a telethon to help those affected by the floods in eastern Kentucky. While there was some basketball shown and some basketball talk, it was secondary to the larger purpose.
However, despite the limited basketball talk, there were a few takeaways.
During the Q&A segment of the event, one fan asked the players who they were most looking forward to playing this upcoming season are there are plenty of options for them to choose from: Gonzaga, Michigan, Michigan State, Kansas, and UCLA.
Two players responded without hesitation, Jacob Toppin answered Louisville and Oscar Tshiebwe followed with Auburn.
Of course, last season's matchup with Louisville was cancelled due to COVID protocols for Louisville, and the season before that (Toppin's first season at UK), the Cardinals beat Kentucky. Therefore, it seems that Toppin wants to avenge that loss this season and with Louisville's current roster, that will most likely happen.
As for Tshiebwe, it seems to be a case of avenging last season's loss as well.
During last season's matchup against Auburn, the Wildcats pulled out to an early double-digit lead, but ended up losing 80-71 after TyTy Washington went down with an ankle injury, and later Sahvir Wheeler with a concussion.
Following the Tigers' win, their reaction was far from what would be expected of the then No. 2 team in the country, as they celebrated as if they had won the national championship.
While Toppin and Tshiebwe are awaiting the Auburn and Louisville games to avenge their losses, so is the Big Blue Nation.
Kentucky Basketball Raises $2.4 Million for Eastern Kentucky Flood Relief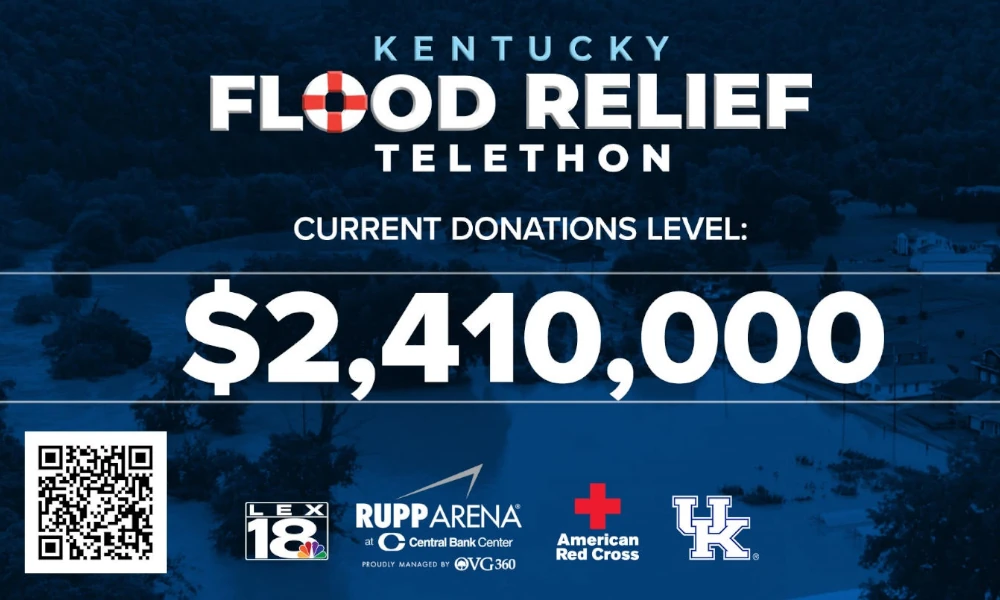 On Tuesday, the Kentucky men's basketball team hosted an open practice at Rupp Arena alongside a telethon hosted by Joe and Kelly Craft, LEX 18, and the American Red Cross to help raise money for eastern Kentucky flood relief.
The event was spearheaded by the men's basketball players, notably Covington native CJ Fredrick, and was organized in less than 48 hours. In the end, the event raised $2,410,000, which will be going to the American Red Cross to benefit the immediate needs of Kentuckians impacted by the floods.
In addition to direct monetary donations, youth and adult "One Team Relief" tees (shown below) can be purchased for $25 at Kentucky Branded or directly through this