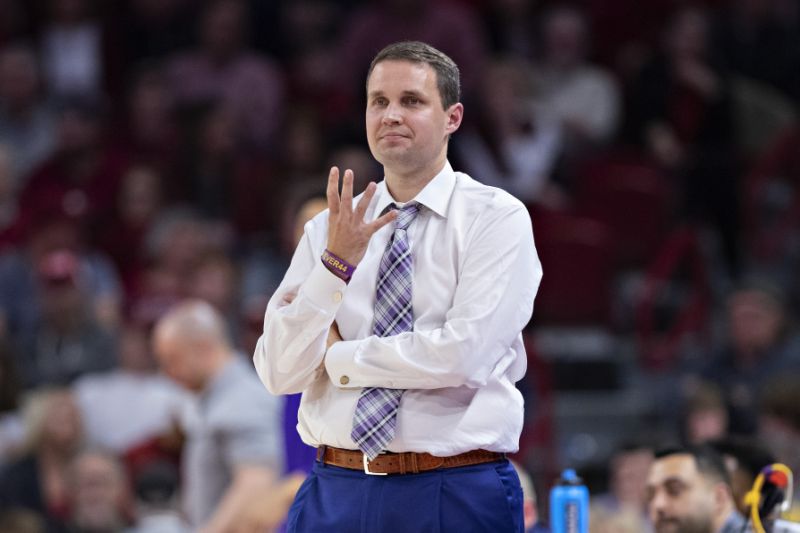 It has been no secret that Will Wade and LSU have been in murky waters after being caught on tape discussing "strong a**" offers to recruits. On Wednesday morning, ESPN's Mark Schlabach broke more news after ESPN obtained more documents on the issue.
The documents state that the NCAA's enforcement staff received information that Wade "arranged for, offered and/or provided impermissible payments, including cash payments, to at least 11 men's basketball prospective student-athletes, their family members, individuals associated with the prospects and/or nonscholastic coaches in exchange for the prospects' enrollment at LSU."
The allegations were a part of the NCAA enforcement's staff request to make a judgment through the Independent Accountability Resolution Process (IARP), which specializes in complex cases.
NCAA Vice President, Jonathan Duncan, wrote a letter back in July stating that the case meets five of the seven requirements to refer the case to the IARP.
"Some of his underlying actions gave rise to this case and his tactics during the investigation have delayed resolution dramatically. He is employed in a leadership position at LSU, yet the institution has been unable to secure his full cooperation and is accountable for his behavior."
As of February, LSU officials said that the university had not received a notice of inquiry or notice of allegations from the NCAA. However, sources have revealed that LSU is one of the handful of schools being investigated for NCAA violations.
I still don't know how this man still has a job, but one has to think he won't here shortly.
Read the full story here.