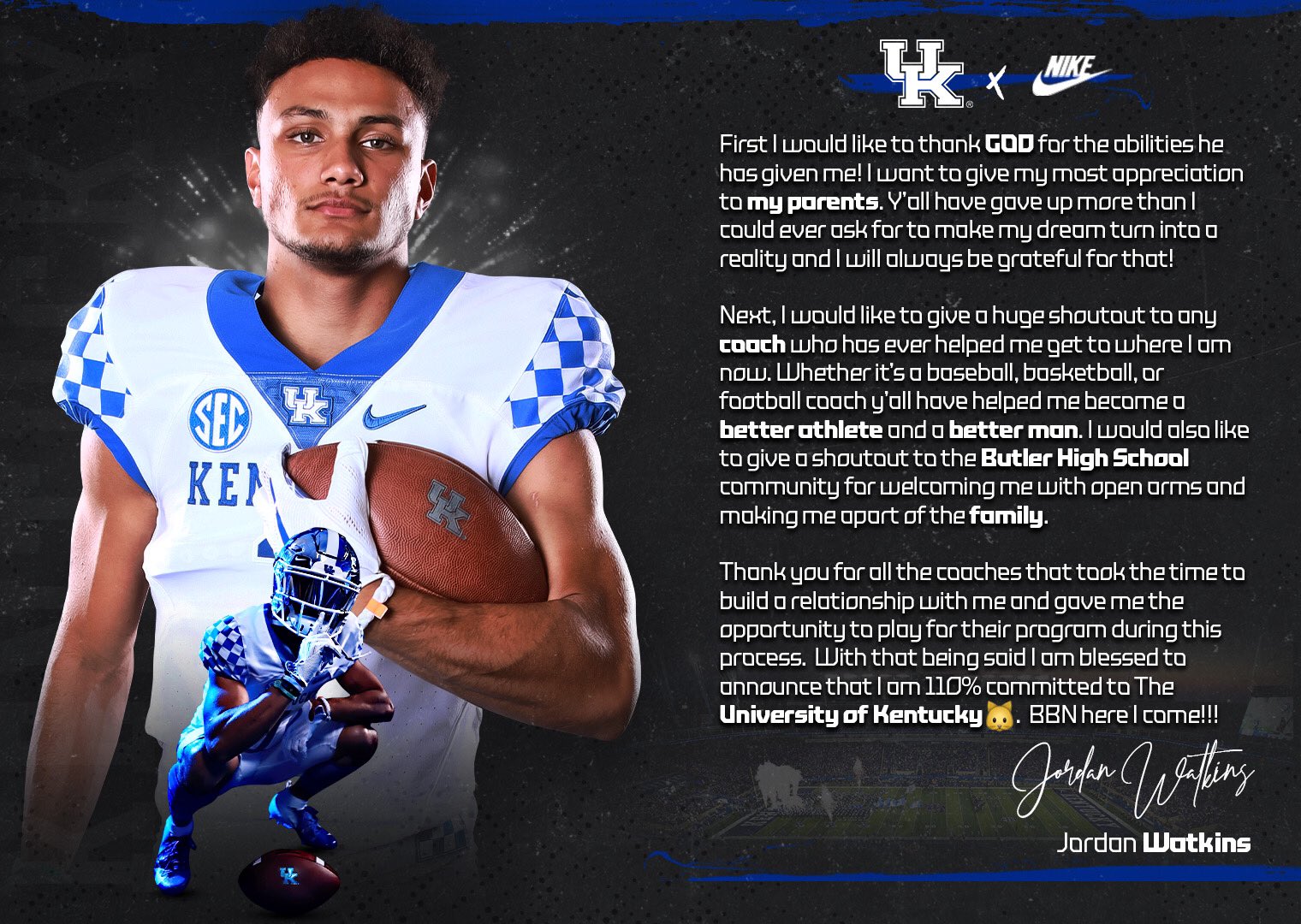 We all remember the beat down Lynn Bowden and the Kentucky Wildcats put on the Louisville Cardinals last year at Kroger Field, right? Yes, it was rainy, cold, and miserable. But watching Bowden dismantle the Cards' "defense" was just too good to pass up.
I'd say the entire Louisville football program and Card Nation wants to forget that game. Well, tonight a former Kentucky commit and now Louisville signee decided to tweet out a little jab at Kentucky and their commitment to the run game the past couple of years.
Watkins, who is a Louisville native and now a Cardinal, was at one point last year a Kentucky commit. He's a three-star wide-receiver who committed to Kentucky around this time last year before decommitting and becoming a Louisville Cardinal.
Safe to say he poked the bear a little, as he got Lynn Bowden's attention.
Watkins also took a jab at Bowden and him getting drafted.
Former Kentucky commit, now Nebraska Cornhusker, Wandale Robinson also chimed in.
A couple of Kentucky players also joined in.
With the way the past two games have gone, I'm not sure I would be taking any jabs at Kentucky, especially Lynn Bowden. I'll tell you one thing, their lucky Bowden is now a Raider instead of a Wildcat.
Can we go ahead and fast forward to November?