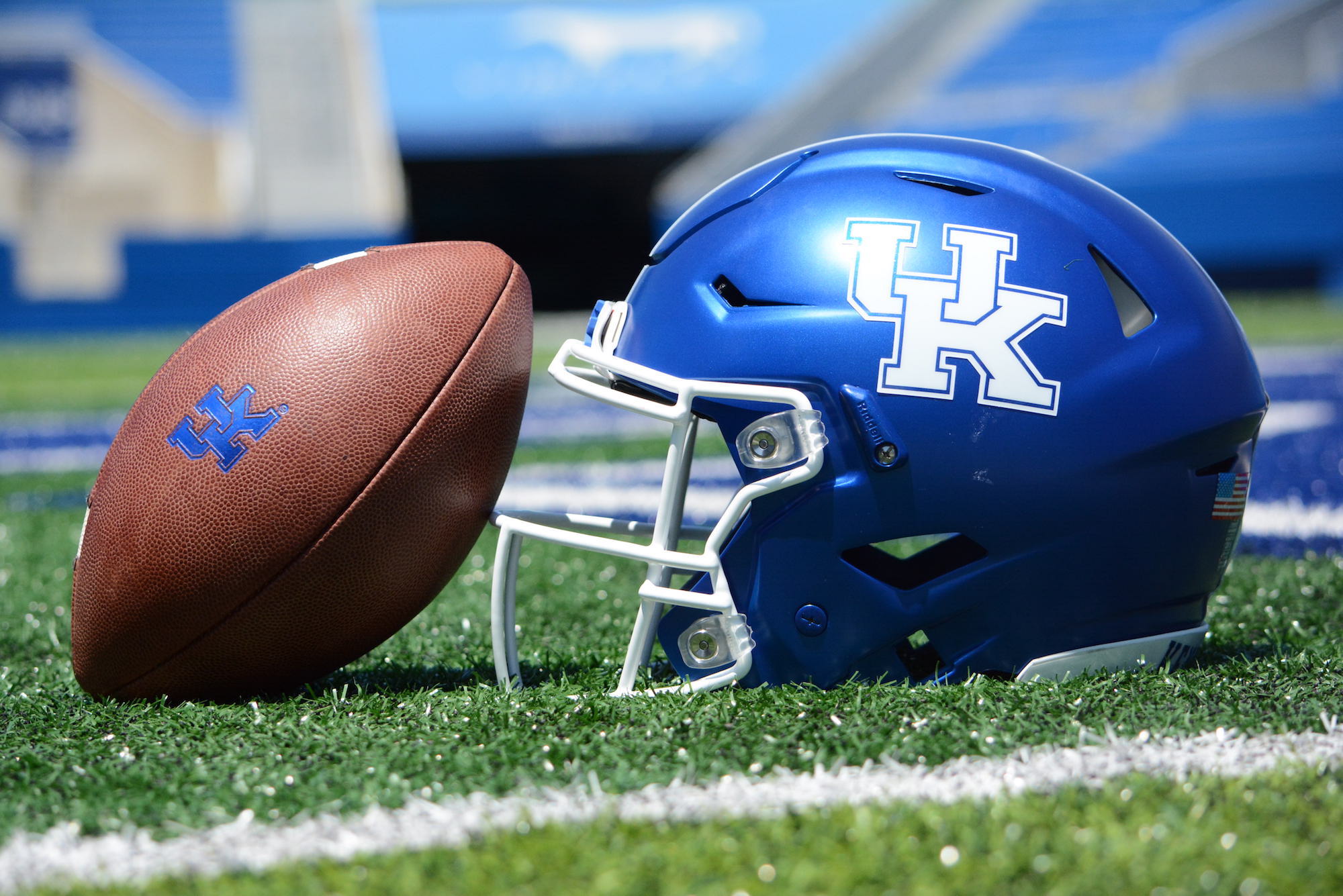 We are under three weeks away from Kentucky Football's opening game of the 2020-21 season and that honestly still feels a long way away. Honestly, it feels like it's been decades since Kentucky has stepped on the field for a football game. Thankfully, that ends soon.
On September 26, maybe the best team Kentucky has ever had, will take the field against the Auburn Tigers to begin the 2020-21 campaign.
I can't tell you how excited I am. KENTUCKY FOOTBALL IS ALMOST HERE.
Here are my predictions for the season.
@ Auburn: WIN
Honestly, if this were a normal game, with fans, I would predict a loss. If it was at night, fans or not, I would predict a loss. But, the only reason I am predicting a win is because it's a freaking noon kickoff, which is 11 am Auburn time.
If Kentucky wants to have another historic season and have any chance at the SEC Championship game, they have to win this one.
Kentucky will be ready to play and Auburn will just be waking up. 1-0.
Ole Miss: WIN
Kentucky will be coming off a huge win against Auburn and I don't think Ole Miss is any good.
It's a 4 pm kickoff and I'll be shocked if anyone over 21 in the stands is sober. Party before, party during, and party after the game.
2-0.
Mississippi State: WIN
Mike Leach and the Air Raid offense will be making their first trip to Lexington in Mississippi State Bulldog gear. They'll be leaving with all that and an L.
3-0.
Tennessee: LOSS
Kentucky has beaten Tennessee twice in my lifetime and they haven't won in Knoxville since Dinosaurs were around.
3-1.
Georgia: LOSS
Kentucky is really good this year, but Georgia is just better. The Cats played the Dogs for the SEC East in 2018 and really didn't belong on the same field with them. This year the Cats will belong on the same field, but will still lose the game.
3-2.
Missouri: WIN
They aren't good. Rain, snow, hail, or sleet, Kentucky is going to thump the Tigers.
4-2.
Vanderbilt: WIN
0-10? Yes.
5-2.
Alabama: LOSS
Just don't get anyone hurt.
5-3
Florida: WIN
For some reason, Kentucky can't get the Gators in Lexington. So why not just beat them again in Gainesville?
Kentucky has hung with Florida nearly every year in the Stoops era and should have four wins against them. It's a dub.
6-3.
South Carolina: WIN
For some reason Gamecock fans think they're something special, but they've beaten Kentucky once in the last six seasons. Actually, make that once in seven seasons.
7-3.
There you have it. Ten SEC games and seven wins. That's pretty damn good. Go ahead and make Stoops the governor and build a statue of him outside Kroger Field.