Scott Satterfield Needs to Shut Up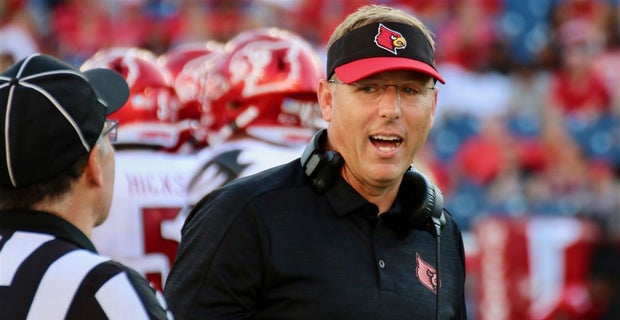 These past couple of days have been pretty good and the fact I have gotten to make fun of Louisville twice in those days makes them even better.
Most of us heard about the back and forth Scott Satterfield had with South Carolina. He released a statement saying he was all-in at Louisville, then just a few days later interviewed for the SC job, and then said that it wasn't a serious discussion and that he felt obligated to listen because his parents lived in the neighboring state.
If that's not bad enough, Satterfield's comments at a press-conference make them even worse:
Not only did he try to leave Louisville and openly deny it using some BS excuse, he now is essentially saying he isn't all-in at Louisville.
Is he trying to talk himself out of the job?
Little sister is a mess.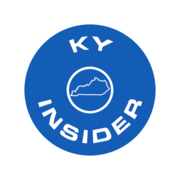 BJ Boston Breaks Out and Dedicates Impressive Performance to Terrence Clarke
Photo by Chet White | UK Athletics
Brandon (BJ) Boston Jr, came into last season at Kentucky as a potential top 5 draft pick and was expected to be the best player on the roster of a preseason top 10 team.
However, the Cats went on to a 9-16 (.360) record, and BJ Boston Jr. was underwhelming for the majority of the season. Despite that, the Los Angeles Clippers still seen potential and decided to take a chance on Boston, as he fell steeply and was drafted with the 51st pick in last year's draft.
Boston now looks like a completely different player with much improved confidence. Averaging 21 points, 5 rebounds, 2.7 assists, and 1.7 steals in the G-League before being called up to the NBA.
Last week, Boston notably dropped 46 points for the G-League's Agua Caliente Clippers. The performance was a big factor in Boston being called back up to the Los Angeles Clippers.
The 6-6 guard had played twelve games for the Clippers this season, but may have had his breakout game on Wednesday, as Boston played an integral part in the Clippers 114-111 over the Boston Celtics.
In 25 minutes, Boston recorded a team high 27 points, shooting 9-13 from the field and 5-8 from three, in addition to 4 steals and 2 rebounds.
The Celtics simply had no answer for him. Celtic Ime Udoka, had this to say about Boston.
"End of the day, he came in and busted our a**. I don't know how many points he had – but over 20 – and he won them the ball game".
Clippers coach, Ty Lue, even credited Boston's performance to the win, saying, "Brandon powered us to this win."
Following the game, Boston dedicated the performance to his late friend and teammate, Terrence Clarke.

"He'd be excited, have a bright smile on his face, telling me 'I told you. I told you you're the best in the world, just keep going…He always pushed me to be my best self… He's from Boston, he wanted to play for Boston."
After suffering through the COVID season and not getting to experience the love of the BBN, followed by the passing of one his best friends, Terrence Clarke, Boston is a player I will always root for and want to succeed.
Check out highlights from Boston's breakout game below!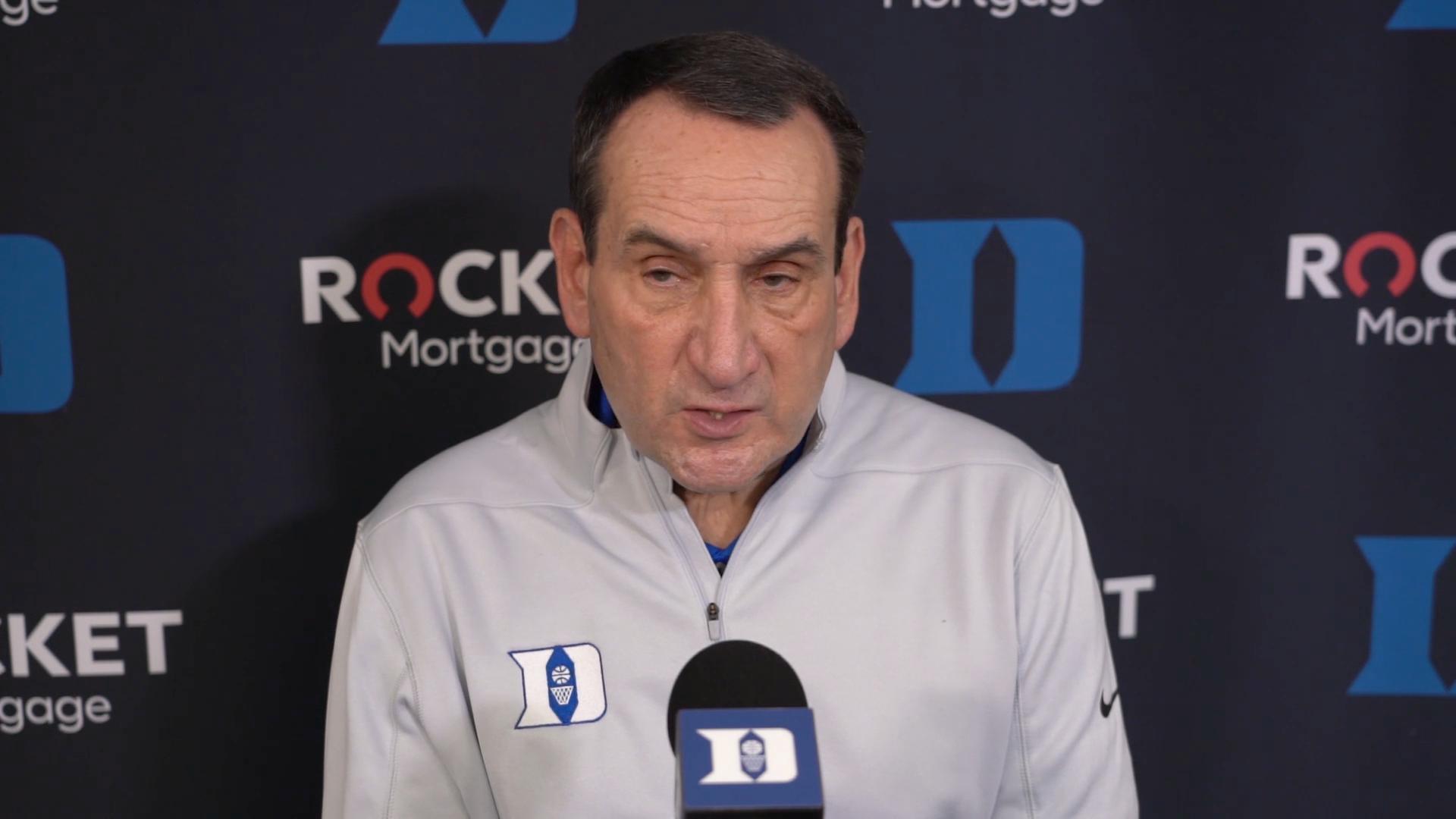 The most beloved Coach in the world, by the media, might also be one of the biggest babies in sports. Do we remember when Coach K had a back-and-forth with Dillon Brooks in the handshake line after the Blue Devils lost in the NCAA Tournament after Brooks drained a three-pointer at the end? Do we remember when Coach K took a leave-of-absence to have back surgery after they got crushed by Virginia Tech?
He's back at it again!
Playing any sport during a pandemic is difficult and Coach K has realized it and wants to end the season before things go south with Duke.
The Blue Devils have played four games and have two losses. They got beat by Michigan State in the Champions Classic and got hammered by Illinois last night.
Now the God of college basketball is saying that the season should be shut-down because of the COVID-19 pandemic.
This is so Coach K. I know the media will find some way to defend him, but this is hilarious.
Would he be saying the season should be stopped if they were 4-0? No. He'd be going on about how they're persevering through the season and keeping their heads up, being positive, and doing the right things. But, when things get tough, "Stop the season!"
Never change, Mike.
LSU's Will Wade Revealed to Have Given 'Impermissible Payments' to Recruits and Others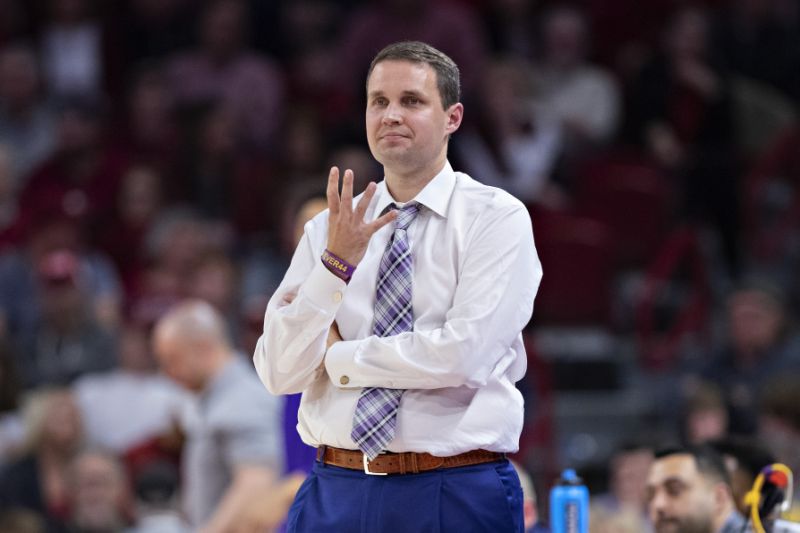 It has been no secret that Will Wade and LSU have been in murky waters after being caught on tape discussing "strong a**" offers to recruits. On Wednesday morning, ESPN's Mark Schlabach broke more news after ESPN obtained more documents on the issue.
The documents state that the NCAA's enforcement staff received information that Wade "arranged for, offered and/or provided impermissible payments, including cash payments, to at least 11 men's basketball prospective student-athletes, their family members, individuals associated with the prospects and/or nonscholastic coaches in exchange for the prospects' enrollment at LSU."
The allegations were a part of the NCAA enforcement's staff request to make a judgment through the Independent Accountability Resolution Process (IARP), which specializes in complex cases.
NCAA Vice President, Jonathan Duncan, wrote a letter back in July stating that the case meets five of the seven requirements to refer the case to the IARP.
"Some of his underlying actions gave rise to this case and his tactics during the investigation have delayed resolution dramatically. He is employed in a leadership position at LSU, yet the institution has been unable to secure his full cooperation and is accountable for his behavior."
As of February, LSU officials said that the university had not received a notice of inquiry or notice of allegations from the NCAA. However, sources have revealed that LSU is one of the handful of schools being investigated for NCAA violations.
I still don't know how this man still has a job, but one has to think he won't here shortly.
Read the full story here.