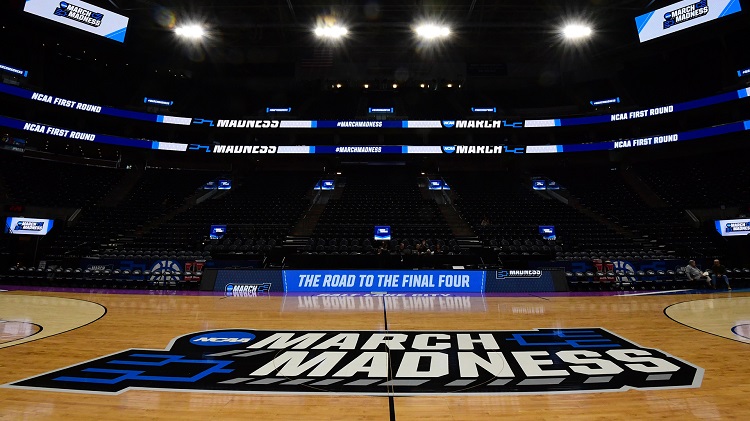 College Football has yet to start and while it is still the goal to play, 2020 has a weird way of changing plans. With that being said, schools and the NCAA are going to have start looking ahead with college basketball scheduled to start in just two months.
Good ol' Jeff Goodman, of Watch Stadium, polled over 250 Division 1 athletic directors on their confidence of the upcoming college basketball season during the COVID-19 pandemic. Here are the six questions they asked.
What's your level of confidence that we have any kind of college basketball regular season?
When a collection of 258 athletic directors are over 96% confident that college basketball will happen, that is a good sign and good reason for optimism. Yet, there is no idea on what exactly the season will look like.
While multiple options are being explored, at the end of the day, no decision will be made until college football starts and there is a sample size to base a decision on.
What's your level of confidence that we have an NCAA Tournament?
Money. Money. Money. We all need it, and now more than ever so does the NCAA.
After missing out on over $1 billion in revenue from last year's NCAA tournament, the NCAA simply cannot afford to miss it for a second consecutive year. Whether there are 32 teams or 68, a tournament will be played. The primary concern is that if the tournament field is limited, how do you select teams.
Do you favor a 'bubble' for games?
Considering how well the bubble has gone for the NBA, I am a bit surprised that the ADs are not in favor of such a plan. With that being said, I don't believe it is possible for college baseketball and for two reasons.
First, it is extremely costly. The NBA's bubble had an estimated cost of $150 million, and most conferences simply do not have that money.
Second, how can you make 18-22 years old students follow protocol when they are not being compensated? You can't. Unlike professional sports, student-athletes are not being compensated for their risk.
What's the biggest obstacle to having a college basketball season?
Once again, it comes down to money. It is much more expensive to test thousands of athletes than hundreds. The Power-Five and Big East schools could probably make it work financially, but there are 26 more Division 1 basketball conferences that couldn't.
According to one AD, "If we can get it, and get the results back within minutes, or even hours and it's only $5 or so, I think that will allow us to have a season. If not, I just don't see it."
Which scheduling format do you prefer for the season?
As anticipated, the two most popular options are either starting on Thanksgiving or starting in January. With the school schedule this year, students at most schools will not return after Thanksgiving break until the Spring semester. Getting rid of the student population eliminates a lot of risk and .
The argument for starting in January, is the hope for a vaccine. Medical experts are predicting a vaccine to be approved in December, which could create a slow return to normalcy.
If I were a betting man, I believe the most likely scenario is that teams will play a limited regular-season schedule from Thanksgiving to Christmas, and they will start conference play in January. I believe this scenario minimizes the risk and liability for the schools and the NCAA.
There may be teams that do play 30 regular-season games, while others play 10 games, but it looks like college basketball will happen one way or another. The biggest reason, the NCAA needs money.
Read the full story here.