Report: NCAA waiving standardized test scores for incoming freshman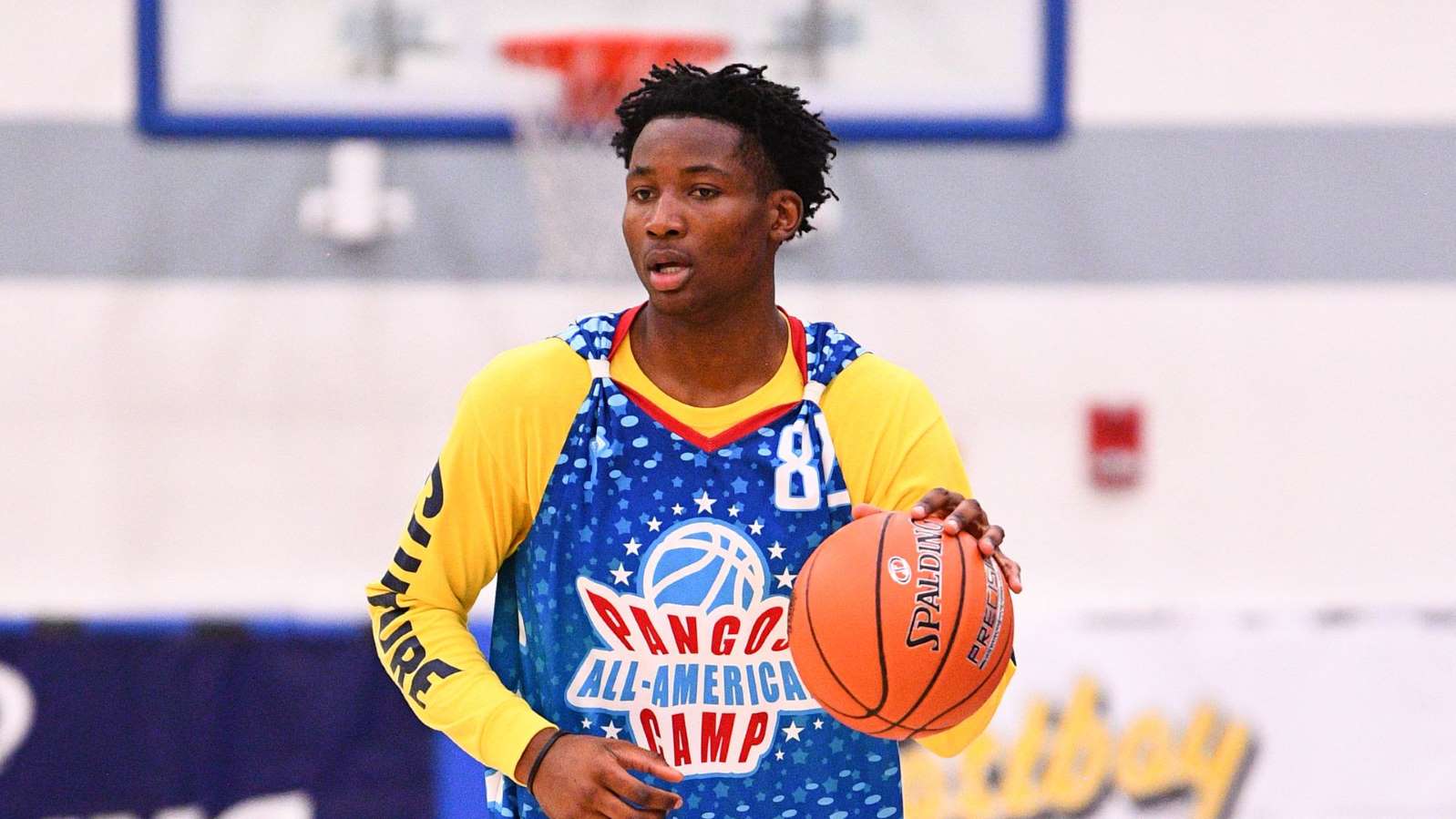 There is a lot of new stuff happening in the basketball world. Earlier today, Mark Schlabach of ESPN reported that the NCAA Eligibility Center will be waiving the standardized test score requirement for incoming freshman in both DI and DII for the 2020-21 academic year because of the coronavirus pandemic.
This is because due to COVID-19, schools nationwide are closed, therefore student-athletes are not able to take the standardized tests (ACT and SAT) that they would normally be required to take.
From ESPN:
Students who expect to graduate from high school in time to enroll in a Division I school this coming academic year will be academically eligible by earning a combined 2.3 grade-point average in the 10 NCAA-approved core courses, with a combined seven in English, math and science prior to the start of their senior year. There is a 2.2 GPA requirement in 10 NCAA-approved core courses for Division II schools.
The same GPA requirements will apply to international students and they must complete at least 10 core courses prior to the start of their senior year.
The Eligibility Center is navigating the complexity of COVID-19 and its negative impact on our membership, high schools and student-athletes," Felicia Martin, vice president of the NCAA Eligibility Center, said in a statement. We understand this is an unprecedented situation and a difficult time for students and their parents, and the Eligibility Center is working diligently to ensure the best possible outcome for college-bound student-athletes and our member schools.
The NCAA said the new requirements will be considered automatic waivers for both Divisions I and II, meaning those students meeting these criteria will be academically eligible to receive an athletics scholarship and practice and compete in their first year at member schools.
The Eligibility Center said in the news release that it would also modify its approach to high schools that issue pass/fail grades because of closures and would not require separate reviews of distance or e-learning programs used for NCAA-approved core courses during spring and summer 2020. Students will also be able to complete additional required core courses this summer.
This now means that all 2021 athletes are eligible to reclassify, whereas before some found themselves not eligible to.
What does this mean for Kentucky?
Well, right now it looks like the Cats will be adding Matt Haarms sometime this weekend. With this new rule opening up reclassifications for just about everyone, the two guys that could end up reclassifying are Paolo Banchero and Jonathan Kuminga, the No. 4 and No. 1 ranked recruits in the class of 2021.
Banchero has stated several times that he will not be reclassifying, but with this new exception, he could always change his mind. Banchero completed a virtual visit with Kentucky on Wednesday.
Kuminga on the other hand is likely to reclassify. He tweeted this just two days ago:
While it isn't likely at all, it would be huge if Kentucky got both Kuminga and Banchero to reclassify and pick the Cats.
Other prospects that could decide to reclassify are Jaden Hardy, who released his top 12 schools last night that included Kentucky. Kennedy Chandler, who also completed a virtual visit with Kentucky on Wednesday. And Moussa Cisse, who released his top 10 schools on Sunday that included Kentucky.
All of the players are in the middle of their recruitment process and slowly narrowing down their lists, coming closer to a decision. With this new exception, no one knows what will happen and I expect a lot of news to come out in the coming days/weeks.
The recruiting world is wild, but John Calipari and Kentucky could be getting ready for a big finish to the 2020 class.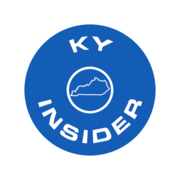 Louisville Basketball Using Kentucky's Success to Advertise to Recruits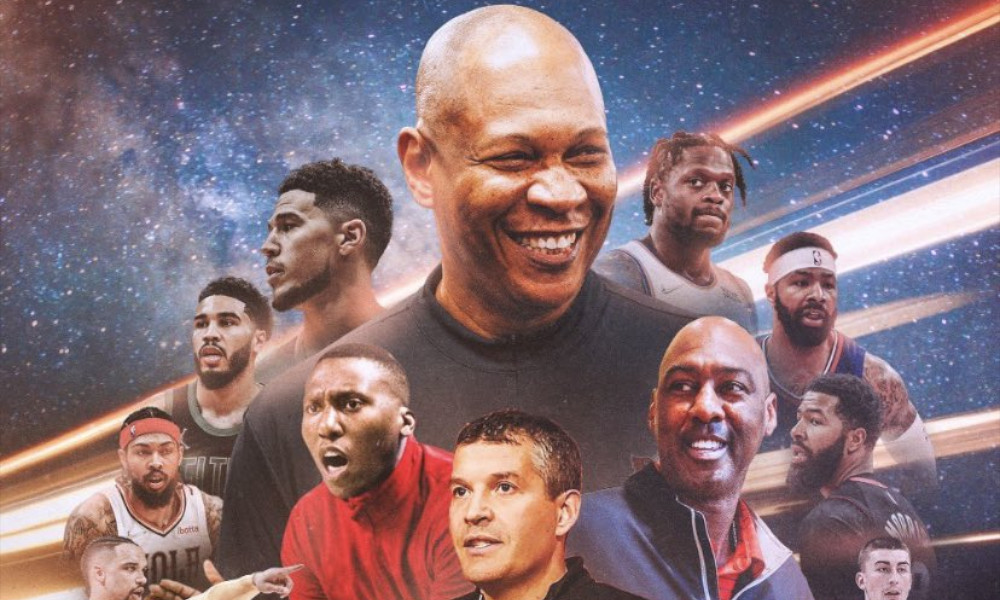 Using other teams' players as part of a graphic to highlight your program and advertise to recruits, is an interesting tactic, to say the least, but that's exactly what Louisville is doing.
On Wednesday, the official Louisville men's basketball team tweeted out a graphic calling themselves "dream makers" but instead of showing the six players Louisville has in the NBA, they showed players from Kentucky, Duke, Oregon, and Kansas.
Not to mention, there are several dozen players' names that are hidden within the text "Dream Makers" which also fails to include a Louisville player.
"Our coaches have been on staffs that produced over 75 NBA players in the last 15 years", the graphic says. Just because the coaches may have been key pieces of their previous respective staffs, it's not the best move for optics to take credit and promote the success of other school's players to recruits or on social media.
Using a similar type of thinking, this would be the equivalent of Adidas creating an advertisement using pictures of a Nike product, or Burger King creating an advertisement using McDonald's food, it's misleading.
Off the court, the Kentucky-Louisville rivalry has been steadily improving this offseason, but little brother stays doing little brother things.
Calipari Seemingly Takes a Shot at Past Transfers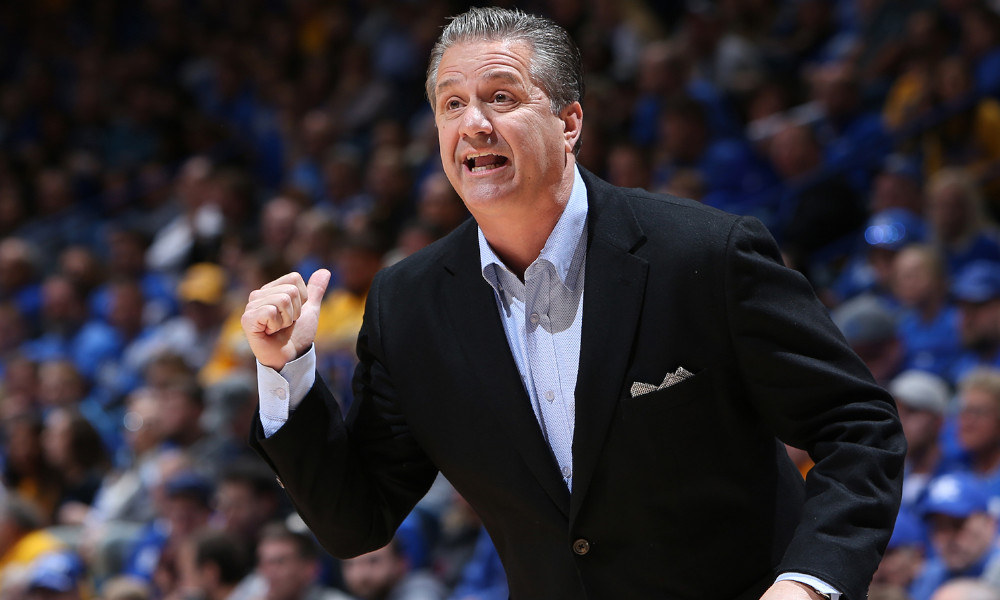 In John Calipari's 13 seasons in Lexington, there have been 16 non-walk-ons to transfer from the program, so just a little over one per season, and with the state of the transfer portal that number will continue to increase.
In a radio interview on Monday, with Mike Pratt and Dan Issel on ESPN 680, Calipari talked about the portal. While he does support it and the freedom it gives players, he did discuss that it will become rarer for players to fight through adversity, and acknowledged it's not always the best for a player's future to leave.
Prefacing his comment meaning no disrespect, Calipari said, "I think we have had 7 or 8 players transfer from us, not one has been drafted. Now they've gotten more minutes, more highlights, and all that stuff, but none of them have been drafted."
While incorrect on the number of transfers he has had at Kentucky, Calipari is correct in that not one has been drafted. Take a look.
Darnell Dodson, Southern Mississippi, Undrafted (Last played in Spain in 2019)
Stacey Poole, Georgia Tech, Undrafted, No Professional Basketball
Ryan Harrow, Georgia State, Undrafted (LNB Pro B (France))
Kyle Wiltjer, Gonzaga, Undrafted (Liga ACB (Spain))
Marcus Lee, California, Undrafted (Turkish Basketball First League)
Charles Matthews, Michigan, Undrafted (G-League)
Sacha Killeya-Jones, NC State, Undrafted (Israeli Premier League)
Tai Wynyard, Santa Clara, Undrafted (National Basketball League (Australia))
*Jemarl Baker, Arizona
Quade Green, Washington, Undrafted (G-League)
*Johnny Juzang, UCLA
*Devin Askew, Texas
*Cam'Ron Fletcher, Florida State
*Dontaie Allen, Western Kentucky
*Bryce Hopkins, Providence
*Keion Brooks Jr, TBD

*Still in college
It is interesting to see that despite the frustration of the fanbase of losing some of these players, none have been drafted.
On the flipside, Calipari went on to mention players such as Immanuel Quickley, PJ Washington, and Nick Richards as examples that pushed through adversity and eventually excelled a Kentucky and were drafted.
Despite being one of the best recruiters in college basketball history and a hall of fame coach, not every player will or has worked out, that is okay.
2022 Rising Guard Sets Decision Date, UK Looks to Be the Favorite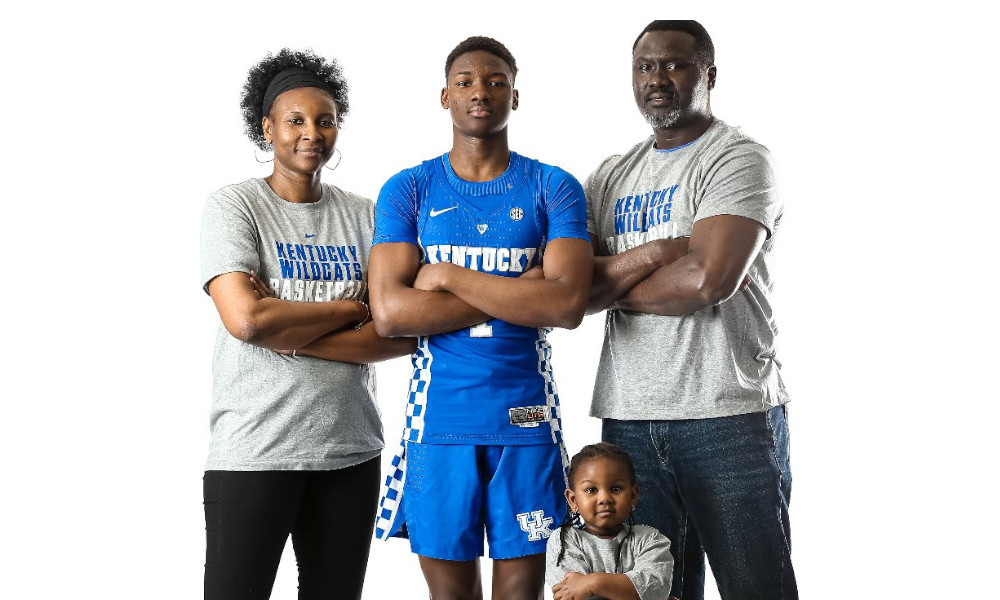 As the current roster is currently constructed, Kentucky has the returning National Player of the Year, four McDonald's All-Americans, SEC assist leader/Bob Cousy Finalist, former Big Ten 3-point % leader, a freak athlete at the four, and a 20 ppg All-Missouri Valley wing.
Pretty good roster, huh?
With that said, Kentucky currently only has nine scholarship spots filled, and will almost certainly add one to two more players, with one possibly committing this Sunday. Adou Thiero, a 6'5 combo guard from Pennsylvania in the class of 2022, has set a commitment date for this Sunday fresh off a visit from Lexington.
Thiero will choose between Pittsburgh, Cincinnati, Maryland, and Kentucky amongst others. Kentucky is considered to be the favorite and as of now, the only two 247 Sports Crystal Ball predictions are for the Wildcats.
If you perform a quick Google research on Adou Thiero, you will be hard-pressed to find much information on him. For example, if you click this link to his 24/7 Sports recruiting profile, there is little to nothing listed about him.
However, in recent months, Thiero has seen his stock rise astronomically, going from relatively unknown to on the radars of many mid-high major schools.
A major reason for this is as his stock has grown, so has Thiero, physically. In the past year, Thiero has grown 6 inches to 6'5 (6'6 depending on who you ask) and is still growing. Combine that with athleticism, and that is a combo that John Calipari is very interested in.
Not to mention, the basketball genes run strong in Thiero family. His father, Almamy Thiero, played for Calipari in his early days at Memphis and his mother is 6-3 and is a former WNBA draft pick. Giving
What kind of player could Kentucky be getting? As mentioned before, there is not much that you can find on the kid with a google search. However, George Michalowski of Pittsburgh Sports Now, has had the privilege to watch Adou in action, and here is what he had to say.
I have watched Adou three times over the past few weeks. He is 6'5, maybe 6'6. Very strong lower half and getting stronger up top. He has grown 6+ inches in the past year or two and has filled out very well.

He plays a very downhill game. Likes to drive and be as physical as possible. Plays slow and is very smart in the halfcourt, but when he gets out in transition he is not slowing down (sometimes a bit out of control, but rarely). Plays point guard for his HS team. Super acrobatic with his finishes, and gets to the free throw line whenever he wants. He's got a pretty good jumper, and it's gotten better each time I have seen him play. He has been playing through a broken growth plate in his hand for the past few weeks so it's been hard for me to judge. He has plus vision. I'd say the only times that I've seen him out of control have been in transition. But he is far and away the best player on his team and has had to carry them at times, so every time he attacks like that, it's been necessary.

Defensively he is the best shot blocking guard I have seen in quite some time. He is very long and has a knack for the ball. Rebounds at a high rate as well.

Off the court, he's a super humble, lively guy. He is a kid. He is loving all of this process and is a great leader on the court. He plays alongside an undersized forward Markus Frank who is an excellent scorer, and Adou knows when to give Frank the ball/isn't afraid to give it up at all. He is an unselfish player but knows when and when not to take over.

He is a super super tough competitor and loves the game.
Don't expect a one-and-done type player, but Calipari seems to be sold on his potential. Maybe Coach Cal has found a diamond in the rough.