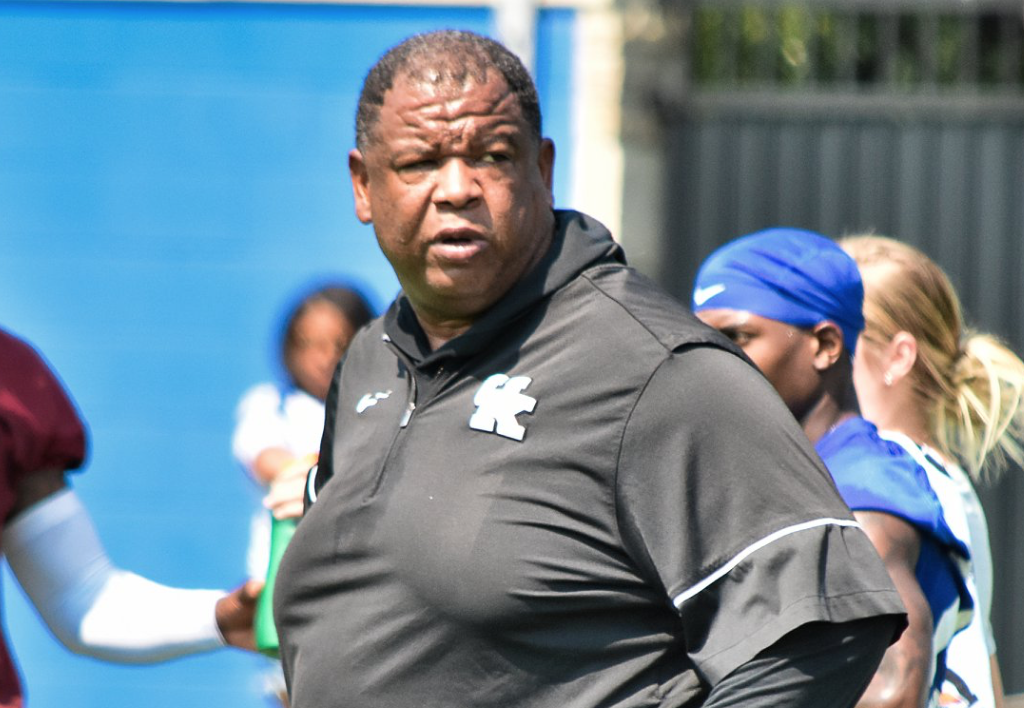 Since the beginning of this week, BBN has been on the edge of their seats wondering whether Vince Marrow will leave for East Lansing for the lead recruiting job at Michigan State or stay home at Kentucky and continue their success.
The BBN is known for doing some wild things while waiting on these decisions, trying to get some scoop. Well, here's something new.
Earlier today, Marrow's daughter, Aryanna Marrow, Tweeted this:
So Kentucky fans were DM'ing Vince Marrow's 17 year old daughter about her dads work decision? I love our fanbase, but c'mon, that's ridiculous.
You don't Tweet players, probably shouldn't Tweet coaches, and you definitely don't DM coaches kids. I feel like that should be obvious, but here we are.
In case you're wondering, her DM's are now closed.
Speaking of Vince Marrow, we got an update on the situation this morning.
Matt Jones of KSR Tweeted today that Michigan State has come with a second higher offer and that a decision is expected today. No details of what it includes, but MSU originally offered Marrow $1 Million a year.
Looks like the drama ends today. Stay tuned as we will have the decision as soon as it's announced.