Three Things Kentucky Basketball Has Been Elite at This Season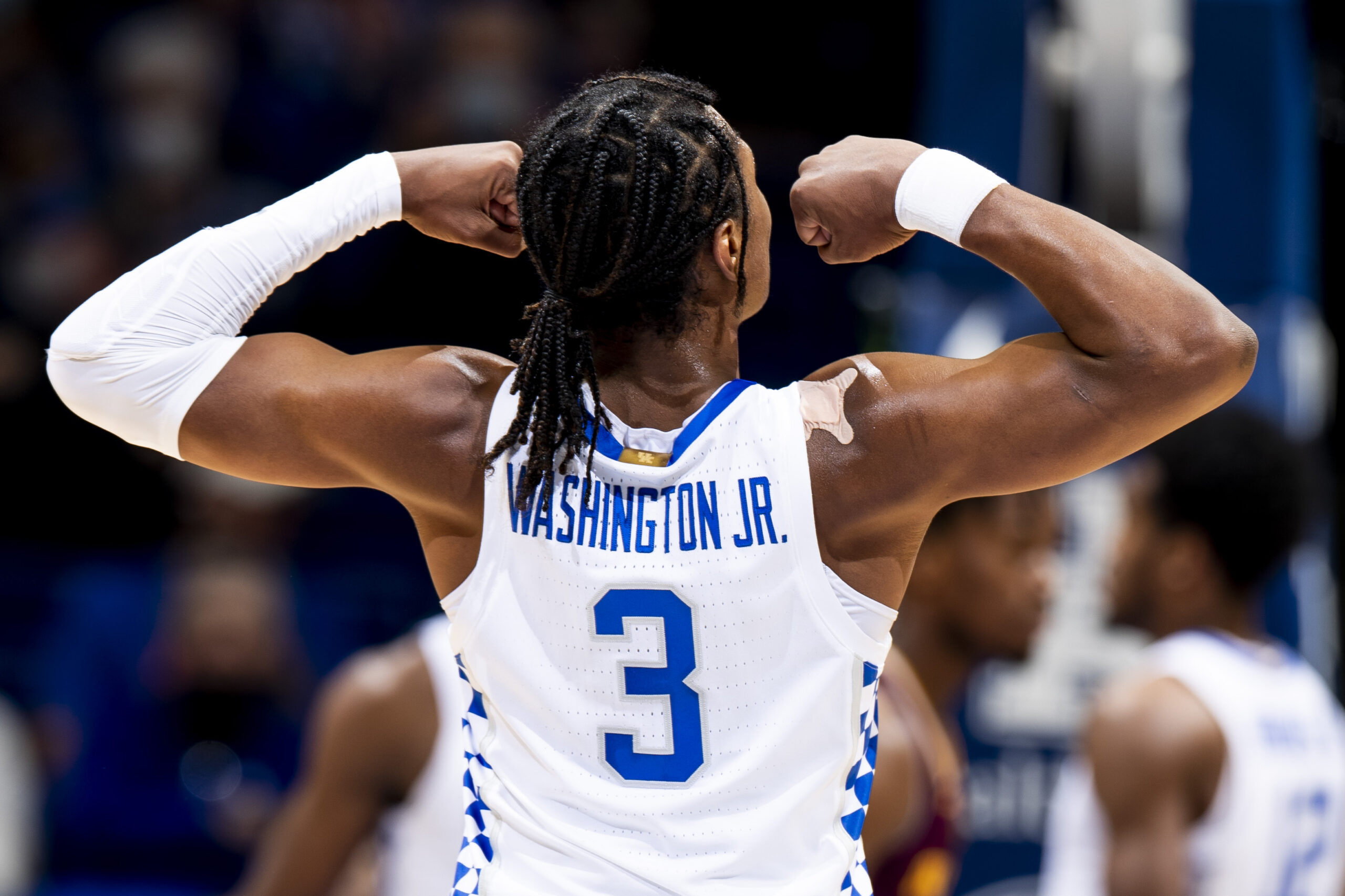 Photos by Chet White | UK Athletics
Yesterday, I wrote an article that talked about Calipari still not playing a modern offense. Despite the flaws I pointed to, this team does three things very well on the offensive end, and maybe better than anyone in the country.
Rebounding, Notably Offensive Rebounding
Calipari has always put an emphasis on rebounding and so has Oscar Tshiebwe. Averaging a nation-leading 16 rebounds per game, Tshiebwe is a large reason that Kentucky is the best rebounding team in the country.
The Cats rank first in rebounds per game, first in total rebounding percentage, and second in offensive rebounds per game.
In his tenure at Kentucky, Calipari has consistently had UK as a top rebounding team, but this may be his most impressive offensive rebounding team yet. Statistically, this year's team is averaging 16.7 offensive rebounds per game, beating out 2009-10 with 14.2 per game, and 2013-14 with 14.1 per game.
Getting Shots Up
This season, Kentucky has been able to get a lot of shots up. Currently sitting second in the nation, the Cats are shooting 68.6 shots per game, only behind College of Charleston's 69.3.
This is impressive because despite playing faster than in recent years, Kentucky doesn't necessarily play at a fast pace, but instead they are getting their shots from the offensive glass.
With the second-chance opportunities that the Cats are hustling for, they are capitalizing on them. Converting on second-chance opportunities at the second-highest rate in the country, and overall, shooting a top 40 field goal percentage.
The combination of getting up a lot of shots up and shooting a good percentage, will obviously help you beat teams.
Sharing the Basketball
When you have a group of players that are unselfish and willing to share the basketball, you are going to have a consistent offense as you don't have to rely on the scoring of one or two players. Kentucky is proof of that as they average 17.1 assists per game, sitting top 25 in the category.
Sure, Sahvir is the facilitator as he is the nation's assist leader (8.7 assists per game) and produces nearly half of the team's assists. However, there are four players averaging double figures. These players consist of Washington, Tshiebwe, Brooks, and Mintz, with Grady nearly in that category with 9.3 points per game.
With the offensive options this team has, they can truly have the next man-up mentality and still produce as a team.
When you can rebound, shoot, and share the basketball better than the other team, you have a very good chance of being a good basketball team.
While they have played inferior competition thus far, Kentucky is going to get the opportunity to show how good they are as the schedule becomes more difficult to finish December and into the SEC schedule.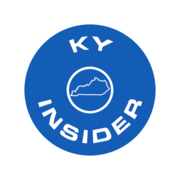 Future Hall of Fame Coach Says Tyrese Maxey "Is the Most Impressive Young Player I've Ever Had"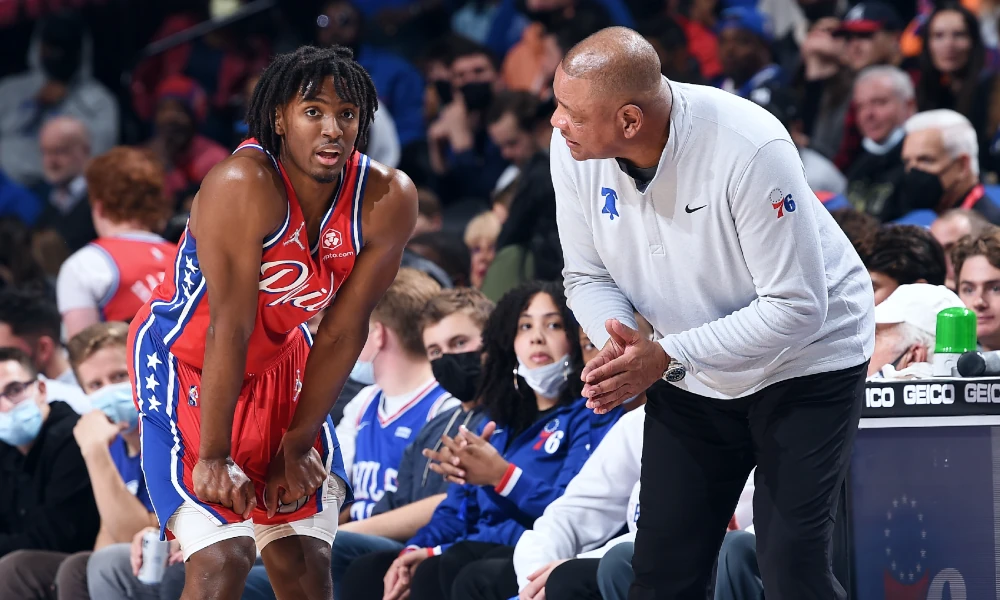 The 2019-2020 Kentucky's men's basketball team will be a team that fans will ask "what if".
Featuring four players averaging double-figure points, the team consisted of the SEC Player of the Year (Immanuel Quickley) and three total All-SEC selections (Immanuel Quickley, Nick Richards, Tyrese Maxey), winning the SEC regular season championship by three games.
While that team did lose to Evansville at Rupp Arena in November, they were clearly playing their best basketball in March and could have contended for a national title before all postseason tournaments were cancelled due to the COVID-19 pandemic.
While that team couldn't show out in the NCAA tournament, Quickley and Maxey have both impressed and proven they belong in the NBA. In fact, NBA championship-winning and future hall of fame coach, Doc Rivers, called Maxey the most impressive young player he has ever coached while on The VC Show with Vince Carter.
"He's the most impressive young player I've ever had in 21 years of coaching. So that's how impressive he is. His work ethic, Vince, is beyond belief. I mean many times, already this summer at least two or three times, we've had to tell him to go sit down somewhere and go relax. He works with Sam Cassell and my son Spencer as they're skill development coaches and he called Spencer two weeks ago because, like I guess like Ros (Gold-Onwude), he went on the vacation. The difference Ros is this is the first vacation he's ever been on in his life is what he told us and I was like, 'Wait, what?' he said 'No, I've never been on vacation' and he asked Spencer, 'What do you do on vacation?' True question like 'What do you do on vacation?' And Spence was like, 'You relax.' And he's like, 'For how long? For how many days? I mean, we're going through a week. I can't relax for a week.'"
That is high praise from such a respected coach but it is well deserved.
Last season, Maxey started 74 of the 75 games he was available for the 76ers, averaging 17.5 points, 4.3 assists, and 3.2 rebounds on 42.7 percent from three, the third-best mark in the NBA.
Next season, Maxey will look to make an even larger jump and make it past the second round of the NBA playoffs for the first time in his young career. With three other NBA All-Stars on his team (Joel Embiid, James Harden, Tobias Harris) the talent is there to do it.
Jacob Toppin and Oscar Tshiebwe Have Two Games Circled This Season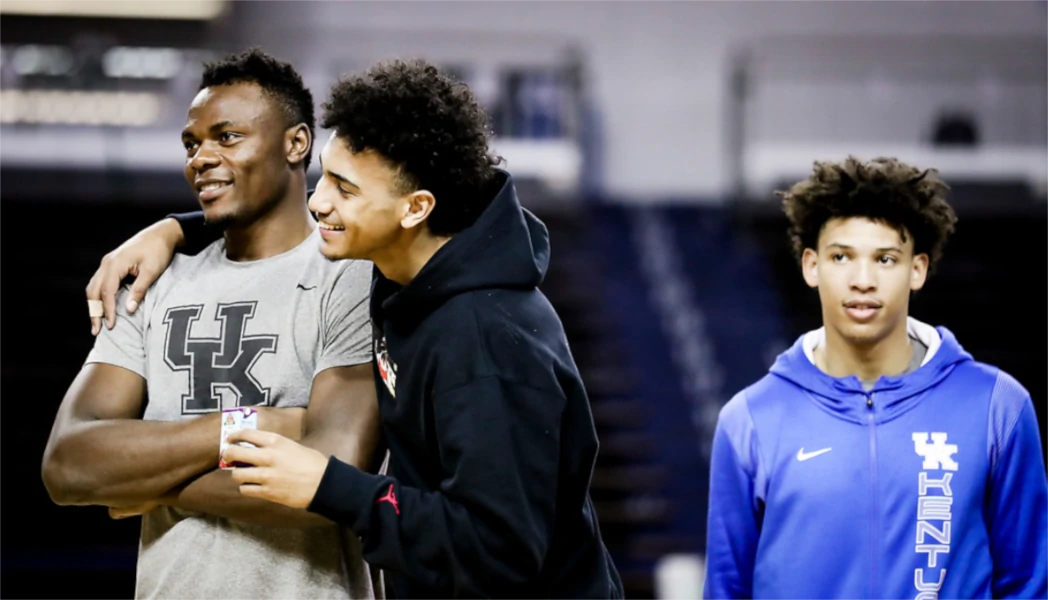 On Tuesday, the Kentucky men's basketball team hosted an open practice in conjunction with a telethon to help those affected by the floods in eastern Kentucky. While there was some basketball shown and some basketball talk, it was secondary to the larger purpose.
However, despite the limited basketball talk, there were a few takeaways.
During the Q&A segment of the event, one fan asked the players who they were most looking forward to playing this upcoming season are there are plenty of options for them to choose from: Gonzaga, Michigan, Michigan State, Kansas, and UCLA.
Two players responded without hesitation, Jacob Toppin answered Louisville and Oscar Tshiebwe followed with Auburn.
Of course, last season's matchup with Louisville was cancelled due to COVID protocols for Louisville, and the season before that (Toppin's first season at UK), the Cardinals beat Kentucky. Therefore, it seems that Toppin wants to avenge that loss this season and with Louisville's current roster, that will most likely happen.
As for Tshiebwe, it seems to be a case of avenging last season's loss as well.
During last season's matchup against Auburn, the Wildcats pulled out to an early double-digit lead, but ended up losing 80-71 after TyTy Washington went down with an ankle injury, and later Sahvir Wheeler with a concussion.
Following the Tigers' win, their reaction was far from what would be expected of the then No. 2 team in the country, as they celebrated as if they had won the national championship.
While Toppin and Tshiebwe are awaiting the Auburn and Louisville games to avenge their losses, so is the Big Blue Nation.
Kentucky Basketball Raises $2.4 Million for Eastern Kentucky Flood Relief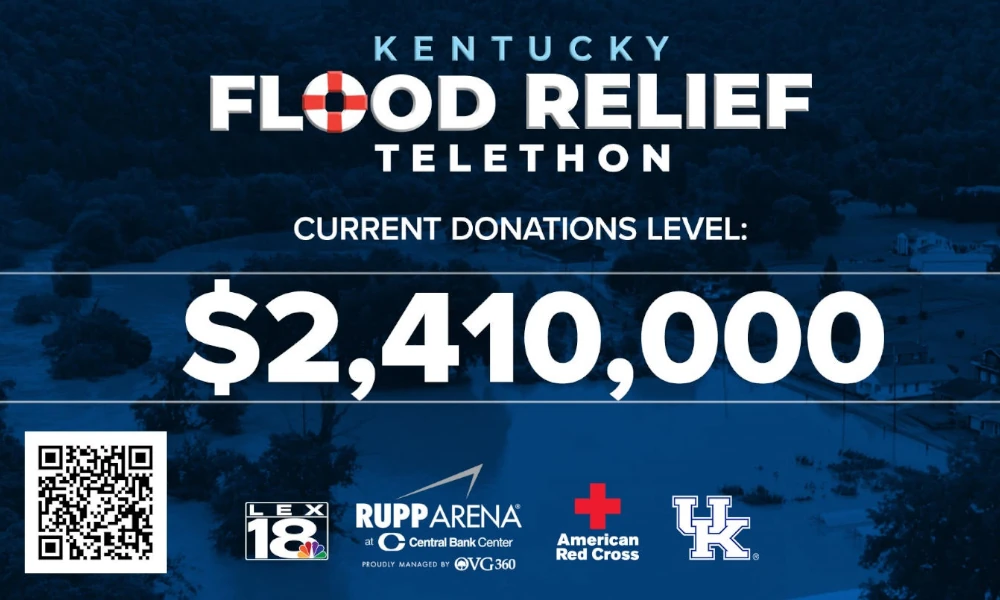 On Tuesday, the Kentucky men's basketball team hosted an open practice at Rupp Arena alongside a telethon hosted by Joe and Kelly Craft, LEX 18, and the American Red Cross to help raise money for eastern Kentucky flood relief.
The event was spearheaded by the men's basketball players, notably Covington native CJ Fredrick, and was organized in less than 48 hours. In the end, the event raised $2,410,000, which will be going to the American Red Cross to benefit the immediate needs of Kentuckians impacted by the floods.
In addition to direct monetary donations, youth and adult "One Team Relief" tees (shown below) can be purchased for $25 at Kentucky Branded or directly through this