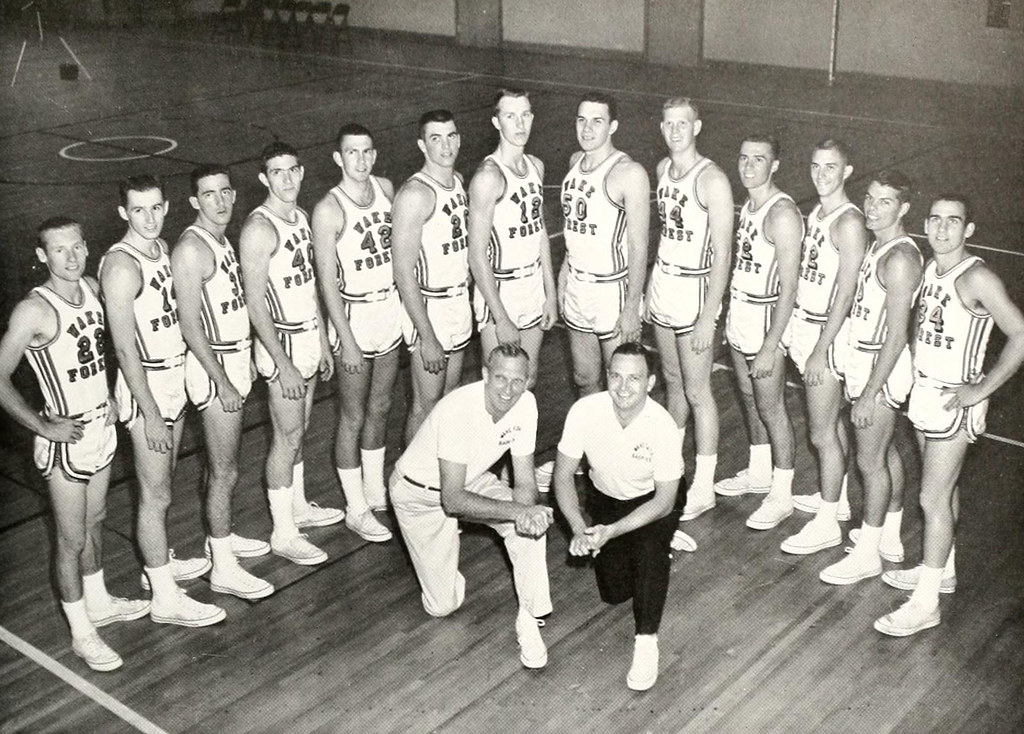 I thought a lot of things would happen during this quarantine, but a rivalry starting between Kentucky and Wake Forest because of a basketball transfer was at the bottom of the list.
Let's run this back to yesterday where Wake Forest attempted a cute "hype" video in introducing their new head coach, Steve Forbes.
Forbes then went on Josh Graham's, "The Drive," and decided to take a shot at Kentucky, "I think the most important thing is, why would you go to Wake Forest for three year, put in all that time for a prestigious degree, and end up getting your degree at a place like Kentucky?"
The host, Josh Graham, took matters into his own hands today after Kentucky Sports Radio talked "trash" about the Wake Forest program. I listened to it earlier and it's safe to say that Graham wasn't too happy about what KSR said.
He chirped back, ripping Kentucky basketball, the city of Lexington, KSR, etc.
A Wake Forest sports radio host talking trash about Kentucky basketball? Oh boy.
Graham said, "You're a blue blood, but you're easily the fourth best blue blood."
Graham also said this later in the show: "Who's the best Kentucky Wildcat to ever play in that program? I guarantee you won't find a guy who's in the top-20 or top-30 in the history of college basketball."
He also made fun of Rupp Arena, saying "Rupp Arena is attached to a damn shopping mall."
With these comments, you'd think Wake Forest basketball was a special program with a rich history. Well, I know it's a surprise, but they aren't.
They haven't made the NCAA Tournament since 2017, but, they did go on a nice run where they made it five
years in a row back in the early 2000's. Since then, they've made it three times.
Wake Forest did make the second round back in 2010, but met the Wildcats and were sent home. They did make a run to the Elite Eight in 1996, courtesy of Tim Duncan, but were sent home again by the Wildcats, 83-63. Duncan had 14 points.
Wake Forest has made a Final Four in their history, all the way back in 1962.
Here's what was happening back then.
John Glenn became the first American to enter outer-space
The Cuban Missile Crisis
Wilt Chamberlain scored 100 points
The Dodgers played their first game in Los Angeles
JFK was president
The first Wal-Mart opened in Rogers, Arkansas
Marilyn Monroe died
The Navy SEALS were activated
"Stranger on the Shore" by Acker Bilk was the most popular song
"Lawrence of Arabia" was the top-grossing movie
Average income was $5,556
Gas was 28 cents a gallon
SpiderMan made his first TV appearance
Wake Forest basketball was actually good
Wake Forest went 22-9 in 1962 and their best players were Len Chappell and Billy Packer. Yes, that Billy Packer.
Sadly, the Demon Deacons were eliminated by Ohio State, 84-68, at Freedom Hall in Louisville, Kentucky.
So to Josh Graham, Steve Forbes, and all of Demon Deacon Nation (if that's actually a thing), when it comes to talking trash about Kentucky, especially Kentucky basketball, I would just sit in the corner and be quiet.