Everything John Calipari Said in Latest Radio Interview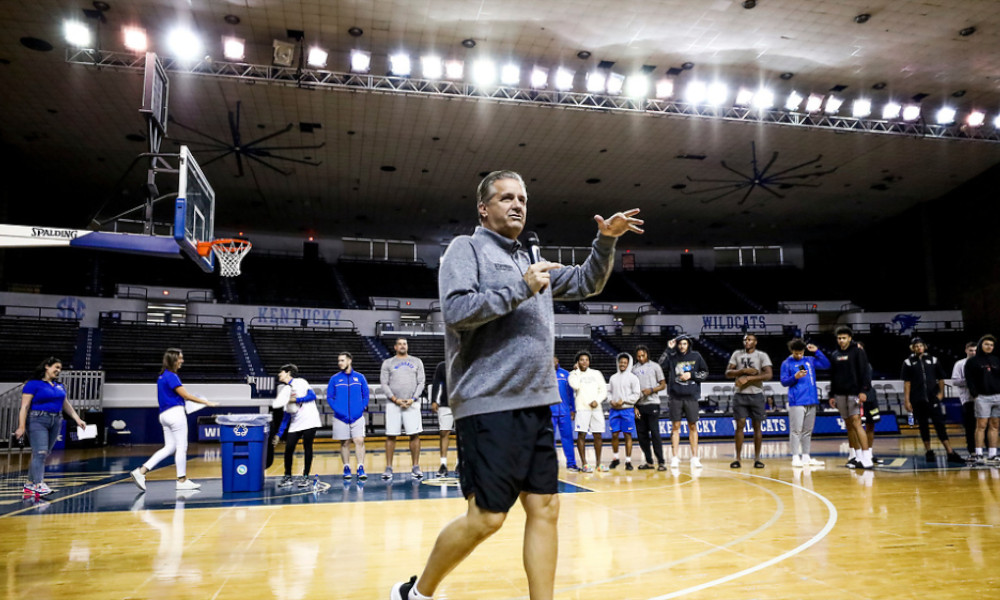 Following the worst season in program history in 2020-21, and arguable the worst loss in program history this past March, it is important for John Calipari to communicate with the fans and connect.
On Monday, Calipari looks to be doing that as he made his second radio appearance in just two weeks on ESPN 680 with Mike Pratt and Dan Issel.
Let's break down the interview and see what Cal had to say.
Transfers and NIL
This is the first full offseason of the NIL and the transfer portal together, and it has been quite interesting.
With little NCAA or conference regulation, many schools are practically using the "pay for play" approach, but Calipari is staying away from those situations despite being a supporter of the transfer portal.
"What I like about it is if you lie as a coach, you lie to a player, he can leave right away. If a player is not quite good enough, he can leave and play right away. I like that. The problem is, the name, image, and likeness should not be a part of it, and its become a part of it. If anybody is talking to me about name, image, and likeness as part of the transfer, I'm not really interested," Calipari said.
So what is it that Calipari believes lures players to Kentucky? "You come here because of the culture to be developed, the environment, the fans, trying to compete for national titles, having other really good players to play with, that's why you come here… Not 'how much is the NIL?'"
While I understand Cal's standpoint, NIL is going to be of key importance for any top transfer, and it cannot be seemingly dismissed going forward.
Cal also went on to speak about the recent transfers, (Dontaie Allen, Bryce Hopkins, & Keion Brooks Jr.), while not meaning any disrespect, he did provide an intriguing fact.
"I think we have had 7 or 8 players transfer from us, not one has been drafted. Now they've gotten more minutes, more highlights, and all that stuff, but none of them have been drafted," said Calipari.
Damion Collins
Despite coming in as a five-star, top-20 prospect, Damion Collins was not seen to be a one-and-done, and Calipari noted that he, Collins, and his parents have been on the same page with his development from the beginning.
While talking about Collins, Calipari went on to talk about players that pushed through adversity and eventually broke out at Kentucky, such as Immanuel Quickley, PJ Washington, and Nick Richards. After mentioning those players, Calipari went on to name Collins as one that could make a similar jump.
"Can you imagine Oscar Tshiebwe and Daimion Collins on the floor together? You got a beast and a shot blocker," Calipari said. If Collins makes the expected improvement, Collins and Tshiebwe will be a very versatile frontcourt duo.
Jai Lucas and Staff Outlook
When it was announced last Friday that Jai Lucas would be leaving Kentucky for Duke, it is safe to say most people were not happy as it feeds the narrative that Duke is superior to Kentucky at the moment.
While Cal may be frustrated with the move as well, things happen, but he doesn't appear to have any animosity towards Lucas, saying, "I did not fire Jai, I did not force him out. I wish him well. This is what he thinks is best for his program (possibly meant family)."
While Lucas was very beneficial to the program in his time at Kentucky, he is replaceable. Following his departure, there have yet to be any names mentioned as replacements, but Calipari did go on to talk about what he is looking for in an assistant coach.
"My biggest thing is, add value. An assistant coach, Have you worked with NBA players? Who have you developed? What have you done in the places you've been? Give me what you do and give me numbers," Calipari said.
In addition to an assistant coach, Calipari talked about his desire to hire a "mind coach" as part of the program to help players and staff cope with the pressure on and off the court and improve mental health.
Recruiting
Over the next few months, Kentucky should see the effect of losing Jai Lucas and the effect of his replacement when it comes to recruiting. Yet, there is some good recruiting news just on the horizon, "We have another guy committed. He is going to announce here shortly," said Calipari.
The commitment is expected to be Adou Thiero, a 6'5 rising guard in the class of 2022, who has set a commitment date this Sunday. This commitment would be the finishing touch to the 2022 class, unless Leonard Miller, who has currently put his name into the NBA Draft, decides he would rather go to college.
As for the 2023 class, Calipari said, "we're ahead of the game". However, when you look at the list of commitments, there is just one name, Reed Sheppard. This is not "ahead of the game" when compared to Duke who already has five top-30 commits.
While Kentucky is in good position for several recruits in next year's class, they must close the deal.
Reenergizing Big Blue Madness
It is no secret that Big Blue Madness is no longer the event it once was, with Calipari calling it "unacceptable" that madness isn't where it needs to be.
Big Blue Madness, the annual introduction of the men's and women's basketball teams, is often used as a recruiting tool to showcase the best part of Kentucky, the Big Blue Nation. However, with the repetitiveness of and lack of innovation surrounding the event, fan attendance has decreased and the environment is no longer the showstopper it used to be for recruits.
"It's gotta get back to where it was," said Calipari. So what direction does the program need to go with the event? "Here's where we gotta go with madness. We gotta have madness that everybody is talking about for a month after it ends."
I look for this fall's Big Blue Madness to be overhauled with changes to entice the fans, and ultimately take a step in the right direction to return to the event to what it used to be.
Need for Facility Upgrades
Recently the Philadelphia Phillies were in Lexington taking a look at UK's athletic facilities. Being impressed with the baseball, football, and soccer facilities, they had high expectations for the basketball facilities. However, they were let down.
Despite a $300+ million dollar renovation to Rupp Arena, and renovations to the Joe Craft Center locker room suite in 2017, Kentucky is in need of facility upgrades.
To start, the Wildcat Coal Lodge is one of the more outdated men's basketball dormitories in the country when compared to the top programs. Opened in 2012, the lodge features an average hotel-esque type room with worse amenities than the University's newer dorms, which are open to all students.
Compare it to Kansas' McCarthy hall which was built nearly six years ago, and has an overall more luxurious feel while also featuring a third-floor patio, theater room, and an indoor basketball half-court visible from the main lobby and the second-floor lounge.
Now, back to the Joe Craft Center. While the locker room suite was renovated back in 2017, a large part of the facility is still outdated and hasn't been touched since opening in 2007. Much of the facility still has a mid-2000's feel, with old Kentucky branding and older architecture/design, which can be seen in this fan's video tour from 2021.
"It is unacceptable that our facilities, when people look at men's basketball facilities, on this campus, they don't go crazy like 'Wow'. Then when the NBA comes in, I don't have to hear 'wow, there are a lot of facilities, better than yours'. No, this is Kentucky," Calipari said.
Fanbase
Upon taking the job at Kentucky, John Calipari said he was told by former coaches, "Coach, there's a part of this group, a small percentage, that are never happy with anything. Don't deal with them, just know you have the best fanbase in the country."
Unfortunately, that's true, and that same small percentage can paint the rest of the fanbase in a negative light. With that said, the majority of the fanbase, while still supportive, is frustrated as well.
Not just at the fact that Kentucky followed the worst season in program history with the biggest upset in program history, but at the way, Calipari has gone about things recently. Such as the "I haven't seen him" comments made about injured players or the "basketball benny" comments he directs toward the fanbase.
As Calipari said, Kentucky is the best fanbase in the country but that comes with the tax of having high expectations. Under Cal's direction, Kentucky has been in the hunt for a national title in most seasons, and the same is expected this year, but he seemingly has to deliver a deep run in March.
Roster Outlook
What will Kentucky's roster look like next season? "What it will be is 9 or 10 guys on scholarship, it might get to 11," said Calipari.
Currently sitting at 9 scholarship players, Calipari has the returning National Player of the Year, four McDonald's All-Americans, SEC assist leader/Bob Cousy Finalist, former Big Ten 3-point percentage leader, a freak athlete at the four, and a 20 ppg All-Missouri Valley wing. That is a top-five roster.
However, based on his quote Calipari expects to add at least one and maybe two more players to the talented group.
As for the additions, one of those players is expected to be the beforementioned Adou Thiero, a 6'5 rising guard in the class of 2022, who has set a commitment date for May 8th. The other could possibly come after players announce their final NBA decisions.
Calipari expressed that he really likes this roster, and echoed that by saying, "With Damion, Lance, Oscar, our guards, Chris, Cason, CJ, Antonio, and then Sahvir. I mean come on. I'm like saying let's go, let's play the games."
---
Based on the results of the last two seasons, and the seemingly negative trajectory the program is on, it is important for Calipari to open up more and attempt to connect to the fans just as he has been doing this offseason.
Check out the full interview below.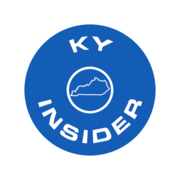 No. 1 Point Guard Robert Dillingham Chooses Kentucky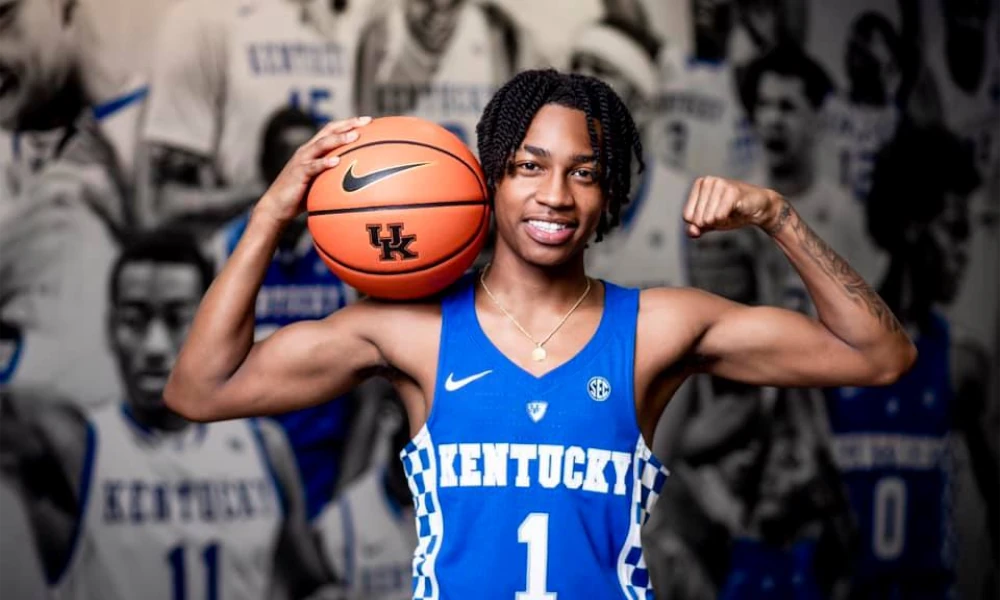 The Kentucky Wildcats just added a significant piece to their 2023 recruiting class, No. 1 point guard Robert Dillingham, choosing Kentucky over Auburn, Louisville, and USC.
Back in December, Dillingham had originally elected to stay home and committed to NC State. This came as a last-minute surprise, as Dillingham held seven 247 Sports Crystal Ball predictions to Kentucky just 48 hours prior to his decision.
However, Dillingham decommitted from NC State back in March after the school received NCAA violations. Upon reopening his recruitment, UK assistant coach Chin Coleman told Dillingham, "I'm not gonna lose this time," and he held true to his word.
In Dillingham, Kentucky is getting an extremely talented player that many have started to compare to long-time No. 1 recruit DJ Wagner, who Dillingham has even expressed interest in playing alongside.
Despite his small 6-foot-1, 165-pound frame, Dillingham is the perfect modern point guard, possessing elite speed, finishing ability, ball-handling skills, and perimeter shooting. Collectively, these attributes make Dillingham the dangerous offensive weapon that he is and gives him the confidence to score at all three levels.
With that said, Dillingham does not rely on his scoring ability to make an impact, as he is also willing to make the extra pass and put his teammates in positions to succeed.
In addition to his electric style of play, Dillingham possesses an alpha mentality and toughness. However, Dillingham does need to build on his frame and improve on the defensive end, as he can lose focus at times.
Dillingham joins Reed Sheppard to give the Kentucky two 5-star recruits and moves the Wildcats' recruiting class into third place in the 247 Sports rankings, behind Duke and North Carolina.
If you are unfamiliar with Dillingham and his playstyle, watch this breakdown and get up to speed on the most recent Wildcat commit.
Former Kentucky Strength Coach Turns Heel and Says "Go Cards"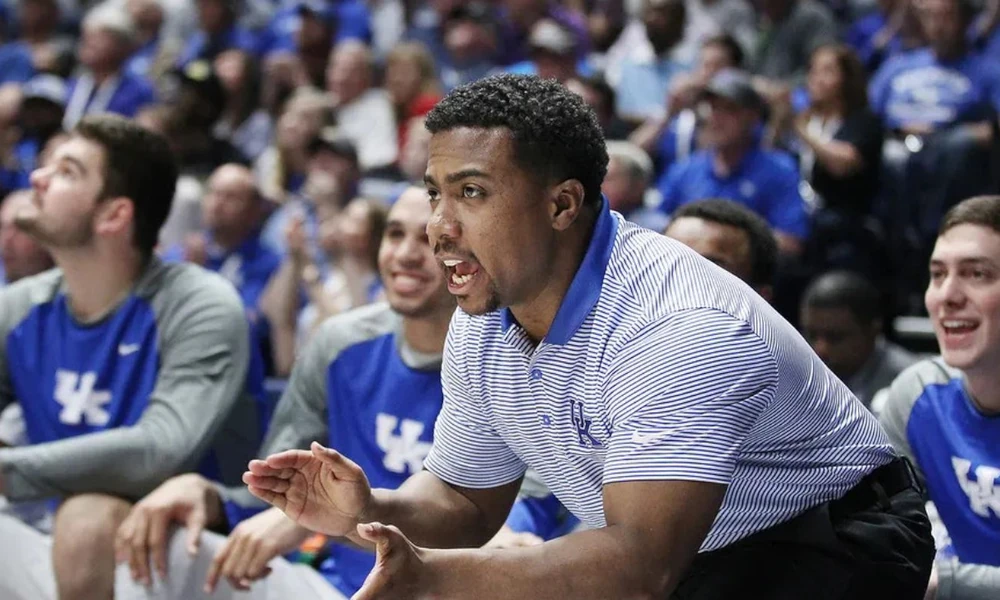 Back in late April, it was announced that the men's Kentucky basketball program and former strength coach Rob Harris had parted ways.
Harris had been with the program for eight seasons and while no reason was ever officially given for his departure, it can be attributed to a combination of recent lower-body injuries, receiving a technical foul for a scuffle at Tennessee back in February, and a public video of him having an outburst at his daughter's basketball game.
While Harris is looking for a new position, Louisville is looking for a new strength and conditioning coach. Could the two join forces against a common enemy, being Kentucky?
It certainly looks like Harris would be on board. On Wednesday afternoon, Harris made a heel move and tweeted his support of Kenny Payne and the Louisville Cardinals.
If Harris does join the staff, it will be another another piece to reviatlize the Kentucky-Louisville rivalry.
Kentucky Expressing Interest in 2024 Top 100 In-State Recruit, Travis Perry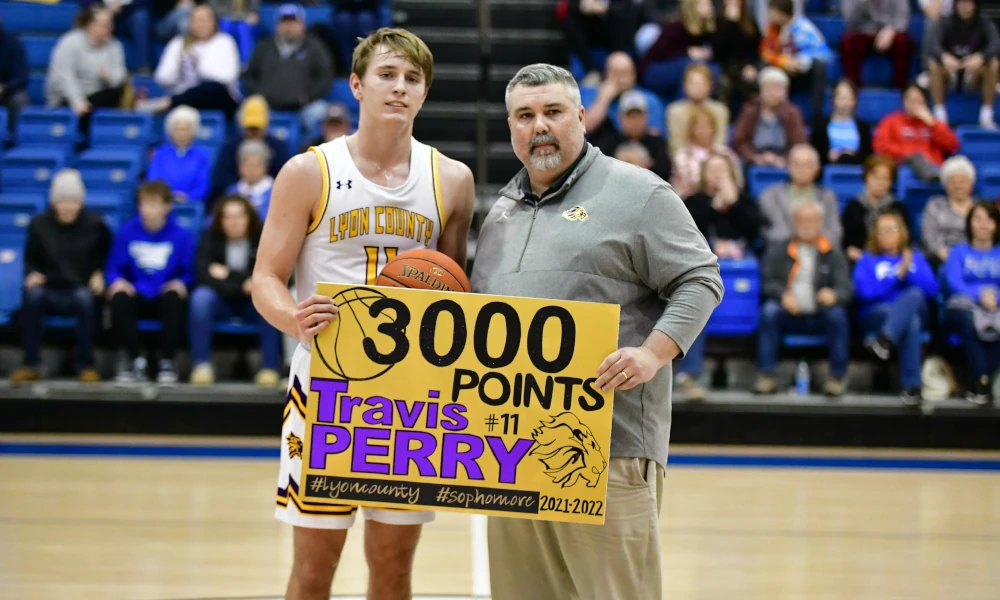 In the 2023 class, John Calipari has already secured a commitment from Reed Sheppard, the best prospect in the state of Kentucky and ranked top-25 nationally.
Looking ahead to the 2024 class, Calipari is already showing interest in Lyon County's Travis Perry, who is ranked as a top-two prospect in the state and ranked in the top 100 nationally.
This past weekend, Calipari was in attendance for the Titans-Rockets Classic to see Xavier Booker – who has made an astronomical jump in the latest recruiting rankings – and was also given the opportunity to watch Perry.
The Lyon County product must have left a lasting impression as Travis's father, Ryan Perry, says that Calipari has been in contact "quite a bit" this week. On top of that, Travis and his parents – who are Kentucky graduates and admitted Wildcat fans – are planning a visit to Kentucky this weekend to talk with Calipari and tour the campus.
To those who follow Kentucky high school basketball Perry's name is very recognizable. Playing varsity since his seventh-grade year – averaging 20.6 points per game that season – Perry has scored 3,189 career points and is well on his way to breaking the state record of 4,337 points, held by "King" Kelly Coleman.
What is Perry's motivation? "I'm just trying to get one more point than the other team, because I gotta ride home with my dad. And that's the coach, and I don't want to have to listen to him complain the whole way," Perry told Ben Roberts of the Herald-Leader.
Perry currently holds offers from Creighton, Ole Miss, Iowa, and Purdue among others but expect his recruitment to continue heating up. Since last weekend's event, Juwan Howard and Michigan have also expressed interest.
Check out Perry's highlights as he went head-to-head with Sheppard and North Laurel in last summer's Titans-Rockets Classic.