Indiana Basketball Embarrasses Themselves Yet Again…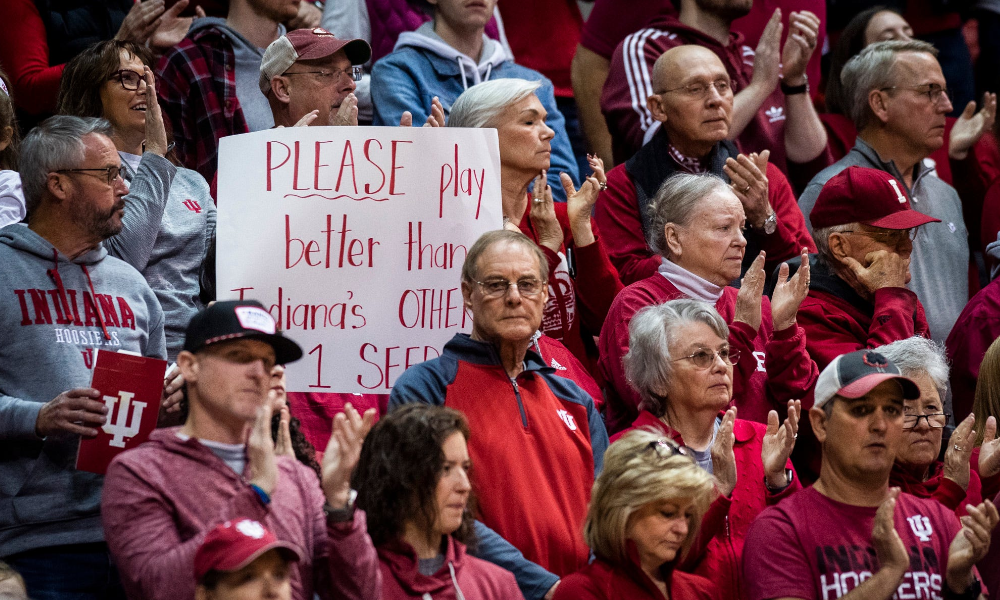 The 2011-2012 college basketball season will be cherished for generations to come. The Kentucky Wildcats went 38-2 en route to their 8th national championship, the second most championships in NCAA history.
However, in Bloomington, Indiana, the most special part about that season, and for the better part of the last two decades, is what Hoosier fans call the "WatShot". For context, on December 10, 2011, Kentucky-Indiana played their most recent game. It was a great back-and-forth game in one of the most electric and historic environments in all of college basketball, but unfortunately for John Calipari's squad, the home team would come out on top 73-72 off of a game-winning shot from Christian Watford.
Fast forward more than a decade later, Indiana hosted the Hoosier Basketball Fan Fest, which gives fans a chance to meet and see their team prior to the season starting.
Similar to Kentucky's Big Blue Madness, there was a scrimmage, a 3-point contest, and a dunk contest among other things. To add to the show, however, Indiana brought in former player Christian Watford to recreate the "WatShot".
Just like you may remember, Watford jogged up the court and caught a pass as he ultimately sunk a three as the buzzer sounded. Fans in attendance proceeded to erupt with the same excitement they had in 2011.
---
In all honesty, Indiana basketball has a lot to be proud of. They could boast their 5 national championships, the fact they are approaching 2,000 total wins, or even celebrate the legacy of the legendary Bob Knight and the 1976 undefeated team.
Instead, Hoosier fans celebrate a shot from an irrelevant December non-conference game. Considering that Kentucky would proceed to beat IU 102-90 in that season's Sweet 16 en route to a national title, it's all the more puzzling (and outright embarrassing) that even a decade later, Indiana basketball celebrates this moment.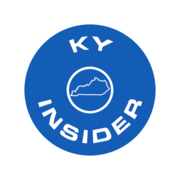 Kentucky Basketball Has "Pure Hoopers That Love the Game" According to Former Kentucky Guard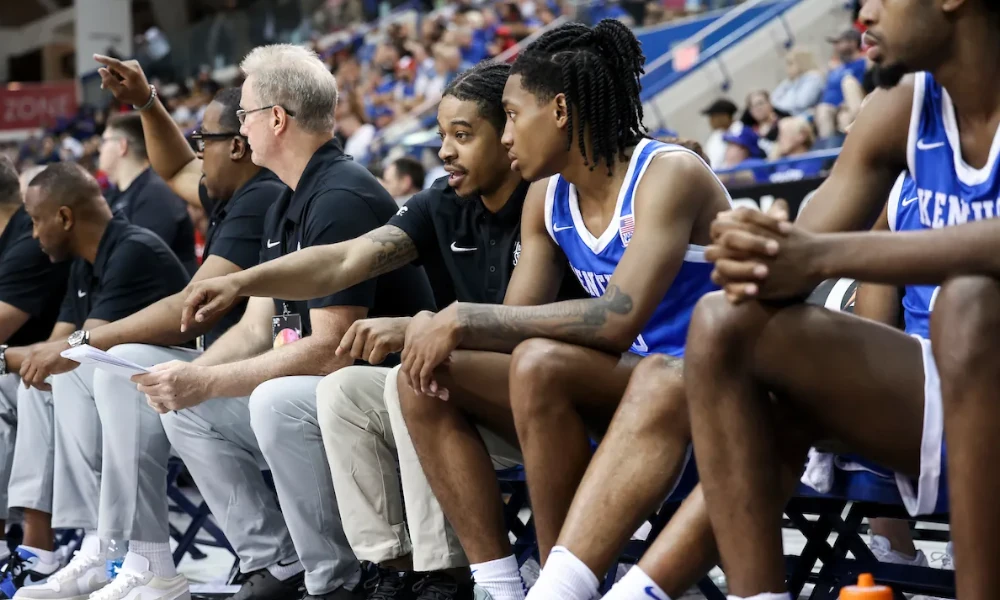 In recent seasons, Kentucky has struggled to find players to make plays when they need it most. That hasn't always been the case, some examples of players that had the ability to make a play to secure a win include: Tyler Ulis, Jamal Murray, Shai Gilgeous-Alexander, and John Wall among others.
Well speaking of some of the players I just mentioned, former Kentucky guard and current student assistant Tyler Ulis recently joined the Sources Say podcast and talked about how great this team can be this upcoming year.
Ulis calls this year's team "pure hoopers".
"They're basketball players. Hoopers. Pure hoopers, all of them. And they love the game," Ulis said. "How me and Devin (Booker) were in the gym, me and Zay (Briscoe), me and Jamal (Murray), that's what these guys are doing. They all want to get better — scared to fail, scared not to make it. That's what shows they want to be great."
As what defines a pure hooper, according to Ulis. "Anyone can make a play, anyone can get in the lane, anyone can knock a shot down," Ulis said. "We have so many options and so much depth, it's hard not to have fun with this team."
With the new roster and additions to the coaching staff, the goal is for Kentucky to make a deep run into the NCAA Tournament this year. As for Ulis, he is excited to see what this year's team can do.
"I can't say it enough: I'm extremely excited to see how this goes. We're deep with a lot of players, and they're skilled."
Texas Women's Basketball Takes A Shot at Kentucky Basketball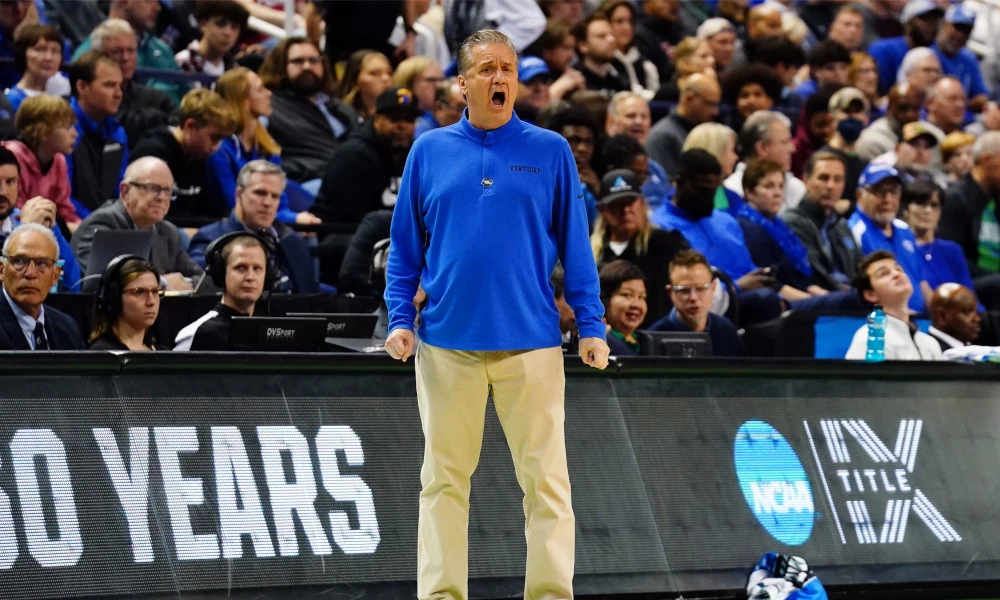 Earlier this week the Kentucky basketball team caught an unexpected shot. From who? The Texas women's basketball team. On Tuesday, the Longhorns' social media team tweeted a video of Drake, a professed Kentucky fan, coming to visit campus and the team.
However the caption is what caught people's attention, "we don't have to go to Drake's house… he comes to ours," Clearly trying to throw a shot at Kentucky for visiting Drake's Toronto mansion back in July, during the team's trip to Canada for GLOBL Jam.
It didn't take long for the Big Blue Nation to respond, as just 12 minutes later the Tweet's caption was edited to say "thanks for stopping by🤘".
That being said, let's not act like Drake made a specific trip just to visit the Texas Longhorns, he was in Austin for a stop in his music tour. Not to mention that Drake has attended multiple Kentucky games and events.
Texas will soon be in the SEC, and maybe Drake will be there in Kentucky gear to set the record straight.
Top Kentucky Target Tre Johnson Pushes Decision Date To Spring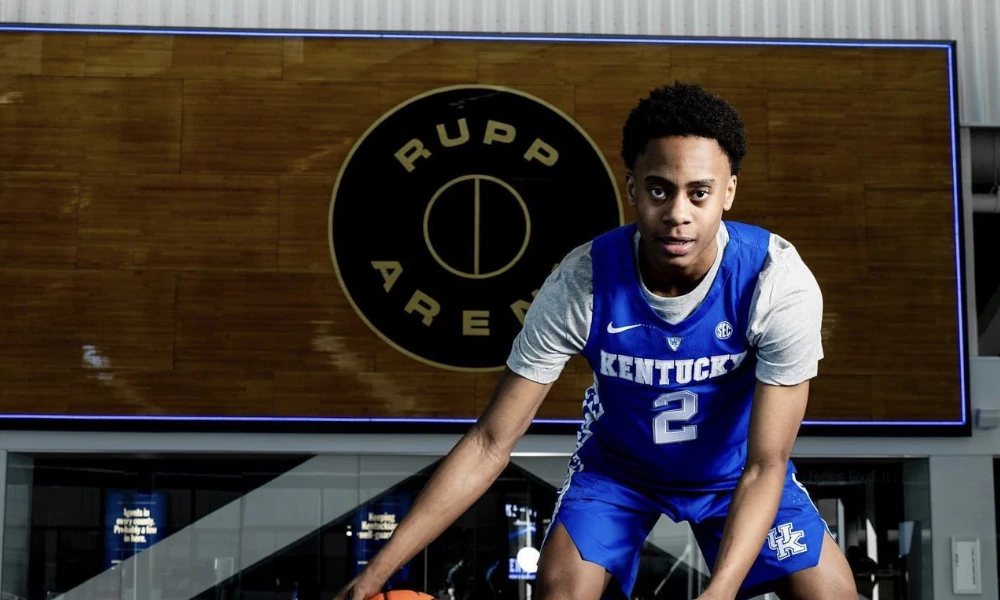 One of the top players in the class of 2024, Tre Johnson recently made the move to Link Academy in search of high-level competition on a big stage, which is a reason he says is why he will wait until the Spring before making a decision.
The top five guard possesses all of the scoring tools, and is a player that Kentucky really wants. He still has a few visits to take, with Alabama and Arkansas visits coming soon, plus another visit to Kansas, and another visit to Baylor. Johnson previously visited Kentucky back in late January.
Johnson has a final list of Kentucky, Baylor, Texas, Arkansas, Alabama, Kansas, and pro options. The Wildcats are rumored to be a top-three option long with Baylor and Texas. This delay may give Kentucky a better chance. With that said, he is not in a big rush to decide, as he is more focused on getting acclimated to his new home at Link Academy, as well as improving as a player.
Tre Johnson is one of the best pure scorers in all of high school basketball, and is certainly being prioritized by multiple top schools. Current intel suggests that Baylor and Kentucky are the top contenders, but with him pushing back his decision, there is more time to tell.