Three Things to Watch, Predictions, and TV Info for Kentucky vs South Carolina State
From Michigan State to South Carolina State, the Kentucky Wildcats will look to bounce back as they play one of the worst teams they will play this season.
Located in Orangeburg, South Carolina, South Carolina State plays in the Mid-Eastern Athletic Conference – the same as previous opponent Howard – where they are predicted to finish second to last in the conference.
While the program had success from the late 1970s to the early 2000s, with five NCAA tournament appearances, the Bulldogs have not had much since. In fact, in the last dozen years, SC State has just one winning season.
The outlook doesn't look to be great for this season either. In their most recent game, the Bulldogs lost to Duquesne by 25, a team that Kentucky beat by 25 last week. Furthermore, KenPom has them ranked 347th out of 363 teams.
With that said, Thursday night should not be close, so expect the Wildcats to experiment and try things ahead of their game against the Gonzaga Bulldogs on Sunday.
Let's look at three things to watch for.
Will CJ Fredrick and Antonio Reeves regain form?
Going into Tuesday night's game against Michigan State, CJ Fredrick and Antonio Reeves were the team's leading scorers and top offensive threats. However, they looked to be a shell of themselves against the Spartans.
Combined, the duo was 3-14 from the field and scored just 10 points. However, unlike the first two games of the season where they played alongside each other, forcing defenses to guard both of them, they play just 4 minutes and 39 seconds together.
With Tshiebwe now back in the lineup, an interior offensive presence, it should help with spacing and help the two get better looks. It is much more difficult to stop Fredrick, Reeves, and Tshiebwe together, rather than just a combination of them.
To prepare for Gonzaga, Fredrick and Reeves find their shot and offensive rhythm with a fully healthy roster, against an inferior opponent.
Frontcourt productivity outside of Toppin and Tshiebwe
Looking at the roster on paper, Kentucky looks to have a loaded frontcourt with Damion Collins, Ugonna Onyenso, Jacob Toppin, Oscar Tshiebwe, and Lance Ware.
While there is certainly talent there, there was not a lot of production outside of Toppin and Tshiebwe on Tuesday. The duo combined for a total of 32 points and 22 rebounds, whereas the other three combined 4 points and 4 rebounds.
With that said, minutes played do need to be considered. Toppin and Tshiebwe played over 30 minutes each, with Onyenso playing just 1 minute. However, Collins and Ware, who are returnees, played 15 minutes or more and had two of the worst +/- on the team with -13 and -12.
While Toppin and Tshiebwe will most likely play around 30 minutes per game, if not more, they will provide the bulk of production. However, if there is an injury or foul trouble – as was the case against Michigan State – the frontcourt depth needs to step up,
In a game where a large lead should give them the opportunity for plenty of minutes – and in Onyenso's case help him develop as a freshman – they need to take advantage.
Lineups
Following the Michigan State game, there were plenty of complaints about lineups, and for good reason.
Most of the lineups limited the offense and made it look similar to last season when it was stagnant and difficult to score. When the full team has not practiced together for six weeks, that is understandable to an extent.
Offensively, the best lineup is clearly Wheeler-Wallace-Fredrick-Reeves-Tshiebwe. That is because: Tshiebwe will get his just off rebounds alone; Wheeler is the best distributor; Wallace can get to the rim; Fredrick and Reeves are elite shooters. Defensively, this team can nearly plug and play anyone.
With that said, Toppin, Livingston, and Collins will play consistent minutes, and each impact the game in their own way, but can limit the offense and its spacing at times.
John Calipari needs to find lineups that allow players to play to their strengths and the team's strength as a whole. There is not a better opportunity to experiment with lineups than Thursday night's game.
Time/Date: 7 pm ET, November 17th
Location: Rupp Arena, Lexington, KY
TV Channel: SEC Network
Online Stream: WatchESPN, ESPN+, SEC Network+, or the ESPN app.
Radio: Tom Leach and Jack Givens will have the UK radio network call on WLAP-AM 630, WBUL-FM 98.1, and the UK Sports Network.
Replay: WatchESPN and SEC Network (check local listings).
Rosters: UK | SCSU
Stats To Know: UK | SCSU
Team Sheets: UK | SCSU
Live Stats
Odds: The official line and over/under has yet to be released. ESPN's matchup predictor gives the Wildcats a 98.8% chance of winning, and Bart Torvik has it at 99%.
Predictions: Bart Torvik went with a 91-61 margin for the Cats to win in a landslide.
Also published on A Sea of Blue.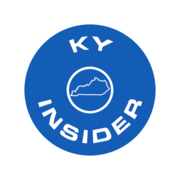 Kentucky Basketball Has Received a "Silent Commitment", Per Report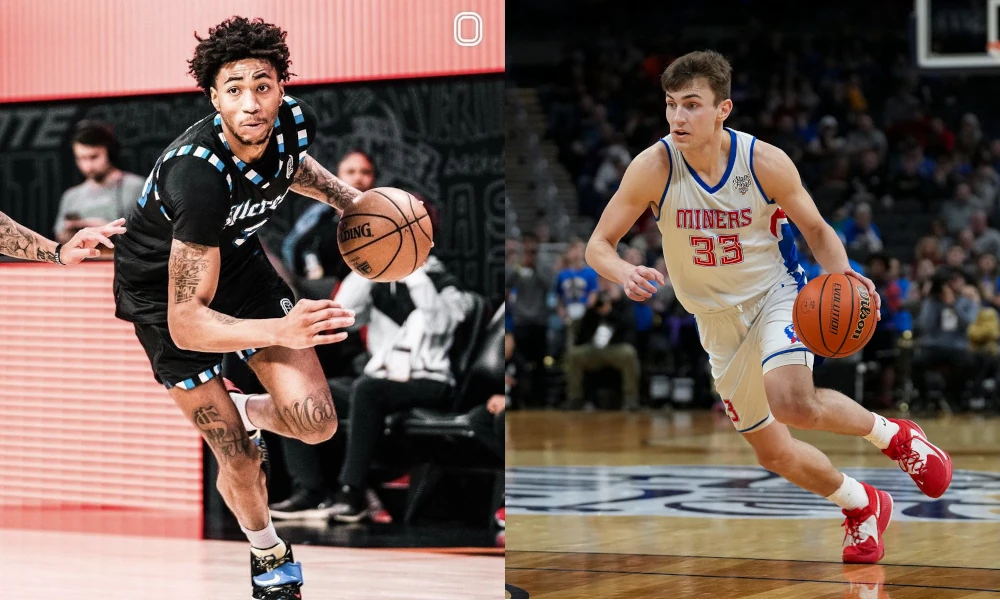 For the first two months of the offseason, Kentucky basketball waited in hopes of getting Oscar Tshiebwe to return, but it's getting into crunch time and Kentucky must start finalizing their roster before they play in the GLBL Jam this Summer.
As of right now Kentucky only has seven scholarship players on their roster, including five freshmen and two sophomores. With that being said, two players from the class of 2023 are expecting to have official visits this week. One that includes Joey Hart, who many people are expecting to be committing this week to Kentucky, even Matt Jones of KSR tweeted about a commitment coming soon.
Although Jones never said who it was in that tweet, he later revealed it to be Joey Hart on Monday's Kentucky Sports Radio show. Hart, a three-star shooting guard from the class of 2023, had an excellent end to his high school season – especially with his 3P shooting – and recently decommitted from UCF as he started to receive interest from more prestigious programs such as Kentucky, Indiana, and Texas among others.
With that said, there is one other player that KY Insider has been told is "Kentucky's to lose".
Meet Jordan Burks, a 6-foot-9 forward who is also in the class of 2023, ranked as a three-star recruit. Playing at Overtime Elite, similar to Kentucky freshman Rob Dillingham, Burks was the league's leading scorer. Following Kermit Davis' firing from Ole Miss, Burks reopened his recruitment and is coming off a visit to Kentucky the last few days.
In a statement last week, John Calipari said "We've prepared for all scenarios". The addition of Hart and Burks will certainly be good for depth, but the Wildcats still need to return Reeves and find one more high-impact player such as Arthur Kaluma.
Source: Antonio Reeves To Meet With Staff On Monday To Discuss Future Plans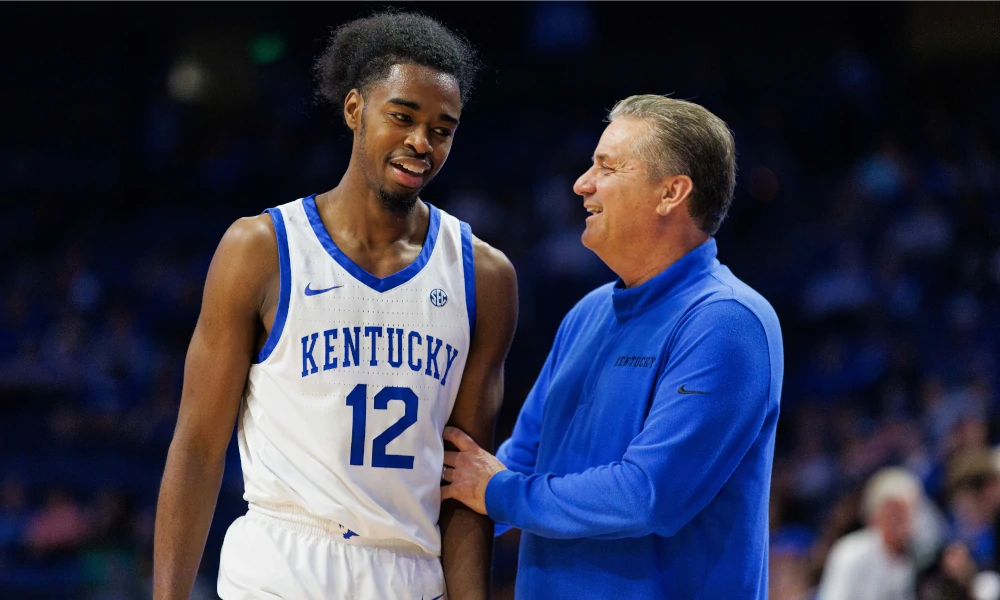 Antonio Reeves announced he was withdrawing from the NBA Draft on Wednesday, but his intentions on whether or not to return to Kentucky were up in the air. Now, that remains the case, but a source told KY Insider on Friday that Reeves will be meeting with John Calipari on Monday to discuss his future plans.
Reeves has been contemplating a return to Kentucky, as both NIL and his role are major factors in his decision. There have also been multiple reports of a number of schools tampering with Reeves, even though he is not in the transfer portal, which in itself is interesting. That list of schools includes Illinois, Indiana, Memphis, Michigan, and Oklahoma.
A big decision for the basketball program, Reeves would be a much-needed shooting threat and veteran presence added to the current young team coming in. Kentucky's No. 1 recruiting class needs veteran complementary pieces, and a star from last season's team would certainly help.
Regarding a timetable for an announcement, one could assume that it should come soon after his meeting with the staff early next week.
Five Schools Allegedly "Tampering" as They Recruit Antonio Reeves to Transfer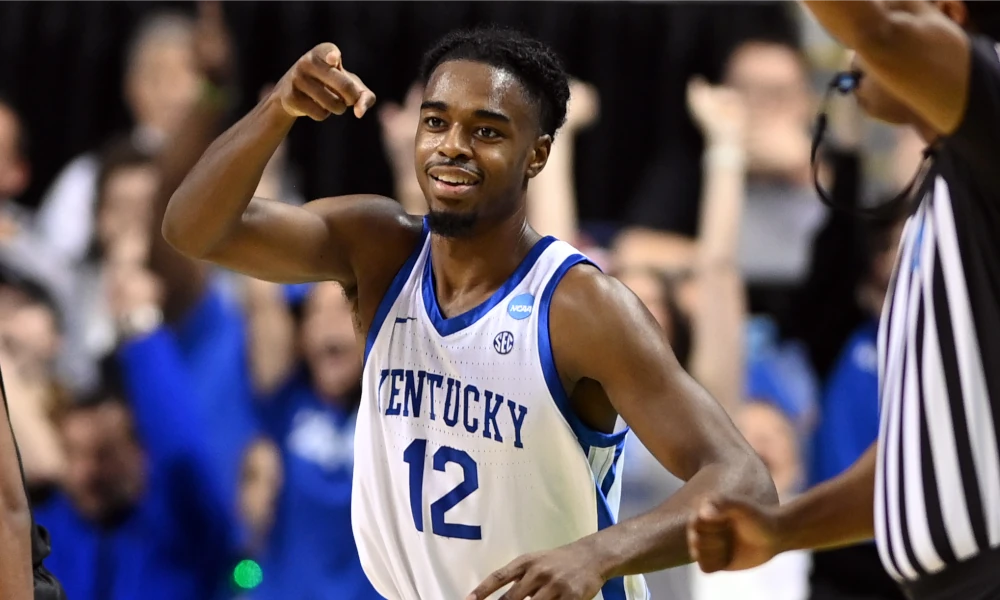 On Wednesday, Antonio Reeves was the lone Wildcat from last season to make the decision to withdraw from the NBA Draft and return to college. While he is returning to college, which college is yet to be determined.
Reports started surfacing a few weeks ago that schools were allegedly starting to contact Reeves through "backchannels" in an effort to get the reigning SEC Sixth Man of the Year to transfer. That has continued up to today, with five schools said to have contacted Reeves and trying to recruit him to transfer: Illinois, Indiana, Memphis, Michigan, and Oklahoma.
There are two things to point out in this situation. For one, Reeves is not in the transfer portal, and two, he has yet to graduate to become a grad transfer. According to the NCAA, if another school outside of Kentucky is contacting Reeves, that is considered "tampering" and is against the rules. Given the current state of college athletics, which has been likened to the "Wild Wild West", this should come as no surprise.
Those around Reeves have said that his decision will primarily come down to two factors, role and NIL. From all sides, Reeves enjoyed his time and Kentucky last season, and those factors were met. Talking with KY Insider last season after the Kansas State game, Reeves said "I'd love to be back. I love the school. I love the fans. I love everybody here."
John Calipari was expected to meet with Reeves but there have been no reports to confirm if that meeting has taken place. With that said, Reeves should certainly be Kentucky's No. 1 priority given their need of shooting and a veteran presence.