Kentucky Basketball Staff Visits Multiple Five-Star Recruits Over the Weekend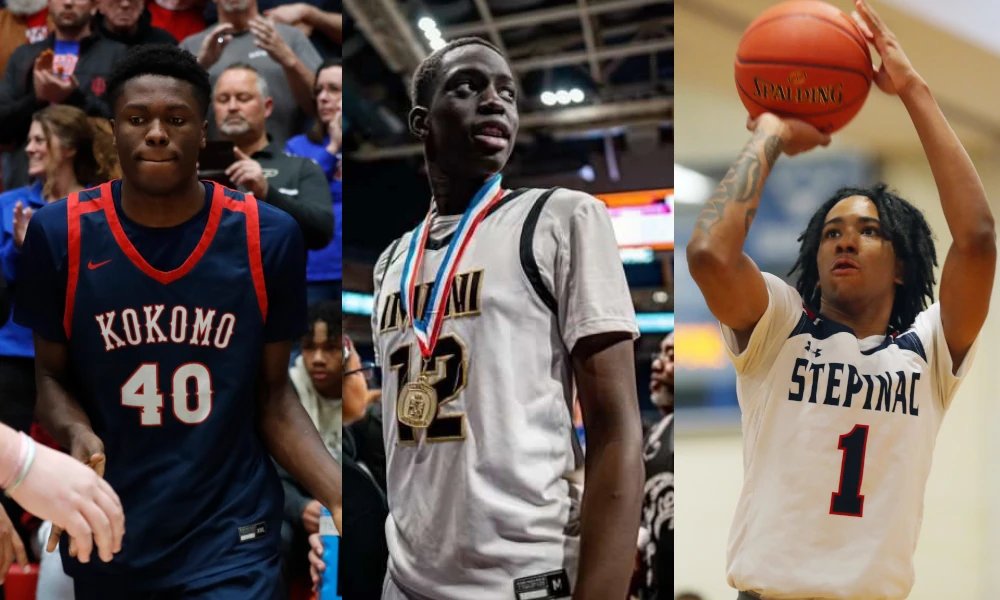 After losing in the Round of 32 a little more than a week, the Kentucky coaching staff is wasting no time to try and right their wrongs and bring in more talent. This past weekend, John Calipari was accompanied by Orland Antigua and Bruiser Flint as they hit the recruiting trail, catching some of Kentucky's top targets in the class of 2024 and 2025.
Let's take a look at who Kentucky paid a visit to as they look to keep the recruiting hot as the AAU season nears for the nation's biggest circuits.
Note: Rankings from 247Sports.
Alier Maluk (2025, No. 2 C, No. 15 Overall)
To kick off the weekend, Kentucky watched Alier Maluk in Pennsylvania. A Top-15 prospect in the class of 2025, and arguably the best big man in the class.  6-foot-10, 180-pounds, height and skill runs in the family as he is the cousin of 7-foot-2 center Bol Bol, who currently plays in the NBA with the Orlando Magic.
At this moment, it is still early in Maluk's recruitment as he just finished his sophomore season. With that said, Kentucky has yet to extend an offer to Maluk and likely won't until this summer when college coaches can begin directly contacting recruits and they can begin taking official visits. When that happens on June 15th, expect Kentucky to be in the mix as they have been in contact with Maluk since he was 15 years old.
Scouting Report: Maluk is a dynamic two-way prospect and can be looked at as a"modern" big man. Well-known for his shot-blocking ability, Maluk is also capable of handling the ball but hopes to develop that more and develop as a stretch-four. 
Flory Bidunga (2024, No. 1 C, No 2 Overall)
On the heels of watching 2023 Kentucky signee, Justin Edwards, win his second state championship, the Kentucky staff paid a visit to Flory Bidunga, who scored 19 points for Kokomo in his state championship game in Indiana.
However, Kentucky was not the only school represented as Michigan's Juwan Howard, Michigan State's Tom Izzo, Indiana's Mike Woodson, and Auburn's Bruce Pearl were among those on hand to watch Bidunga play.
While very interested, Kentucky does not seem to be one of the leaders for Bidunga, as things are currently trending with Cincinnati and Indiana. Last fall, Cincinnati hired Drew Adams as an Associate AD, the son of Mark Adams who runs Bidunga's AAU team, Indiana elite.
With that said, Bidunga has been also working on scheduling a visit to Kentucky in the future, which could give Wildcats a boost in his recruitment.
Scouting Report: At 6-foot-9, 215 pounds, Bidunga already possessed a college-ready frame. Has an "unbelievable" motor, and plays well on both sides of the ball. In the Adidas grassroots circuit last summer, Bidunga averaged 18.8 points, 8.9 rebounds, and 3.1 blocks per game on 76.4 percent shooting. 
Boogie Fland (2024, No. 2 CG, No. 7 Overall)
With news that Rick Pitino – who recently took the Saint John's job – paid a visit to see Bronx product Boogie Fland, Calipari and Antigua were sure to affirm Fland as one of Kentucky's top priorities by stopping by to watch him play.
Thus far, North Carolina has been Fland's only official visit, but this took place prior to Elliot Cadeau and Ian Jackson's commitments to the Tar Heels. With Fland's junior season coming to a close, he plans to take four more official visits in the coming months.
After Alabama lost Fland's leading recruiter to the Arkansas state head coaching job, Kentucky is in a good position for Fland, and a commitment from him at some point would soften the blow of losing Ian Jackson to North Carolina.
Scouting Report: Looked as one of the best pure point guards in the 2024 class, Fland has a well-rounded game. While he is more than capable of getting his teammates involved, specifically in the pick-and-roll, his shooting ability has long been his calling card.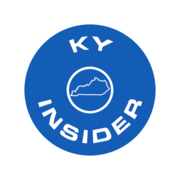 Kentucky Named a "Loser" of the Transfer Portal This Offseason, Frustration Grows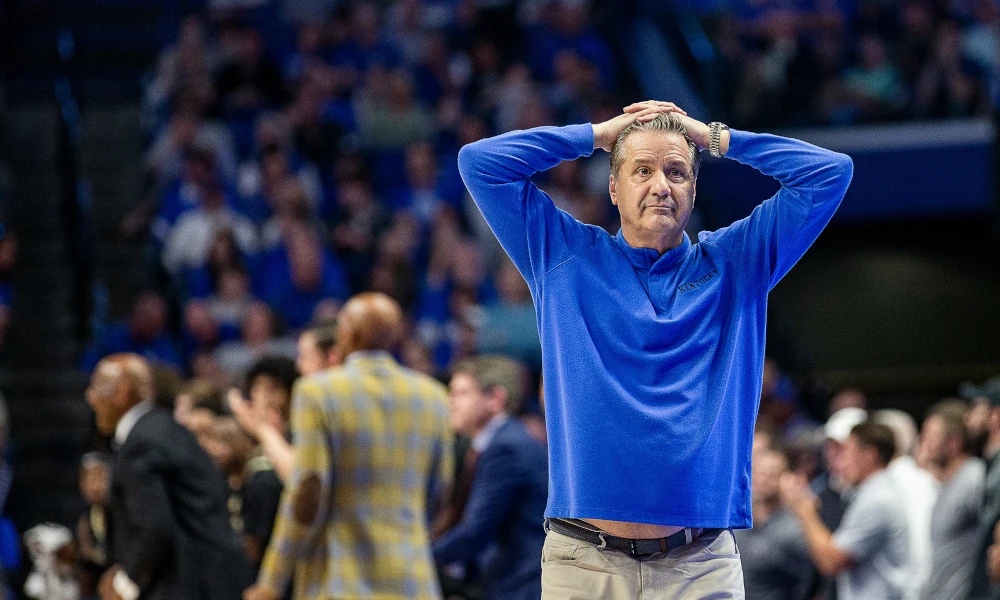 One NCAA Tournament win over the last three seasons is far from acceptable by Kentucky basketball standards. For that reason, tension and expectations are high going into what many believe is a make-or-break season for John Calipari.
While the Wildcats do have the No. 1 recruiting class coming in – which includes five freshmen – they have only returned only two players that played at least five minutes per game last season – Adou Thiero and Ugonna Onyenso – and have lost at least four to the NBA Draft or to the portal.
As the roster stands, only eight scholarships of the thirteen the NCAA allows are taken. With the draft withdrawal deadline on May 31st, that number could change as Chris Livingston, Oscar Tshiebwe, and/or Antonio must make their final decisions. However, it is highly unlikely they all decide to return.
With that said, the staff has made their bed. They didn't express a lot of interest in the transfer portal, but lost out on the two prospects they did want, Hunter Dickinson and Keshad Johnson. Now this late in the portal, there aren't currently many options that can replace the production or level of player that Kentucky has lost and are expected to lose.
For these reasons, 247Sports' Travis Branham named Kentucky one of the biggest losers of the transfer portal.
"They do have the No. 1 recruiting class in 2023 incoming but this is a team that has been at the mercy of Oscar Tshiebwe and Antonio Reeves. There is so much riding on these two and they have not landed a single transfer as of yet. Even if one of those guys opts to go to the draft and not return, that's an extremely big hit to the Kentucky program, especially this late into the portal," Branham said.
"There's not many more that we're anticipating to go in there. Will still be a couple, but not many that can move the needle and they will be in line trying to advocate to get these kids on campus. As of today, there's only seven scholarship players for the 2023-24 season for Kentucky and that can really be a big, big miss if Antonio Reeves and Oscar Tshiebwe opt to stay in the draft."
Kentucky is recruiting all three players to stay, but realistically hoping for the return of Reeves and Tshiebwe. John Calipari is planning to visit Tshiebwe this weekend in Charlotte to gauge where he stands in his final decision.
At the start of the offseason, Reeves and Tshiebwe would have been two of Kentucky's best options regardless of who was in the portal, therefore if Calipari is able to retain them, the outlook will become much more optimistic. While Livingston could have an All-SEC caliber ceiling as a sophomore, Calipari could find a capable wing player (i.e. David Jones) to fill that role.
Either way, the roster picture will become much clearer in just a matter of days, but depending on what those decisions are the panic meter will certainly rise for the Wildcats.
Amidst Fan Frustration, Kentucky Contacts Top Transfer David Jones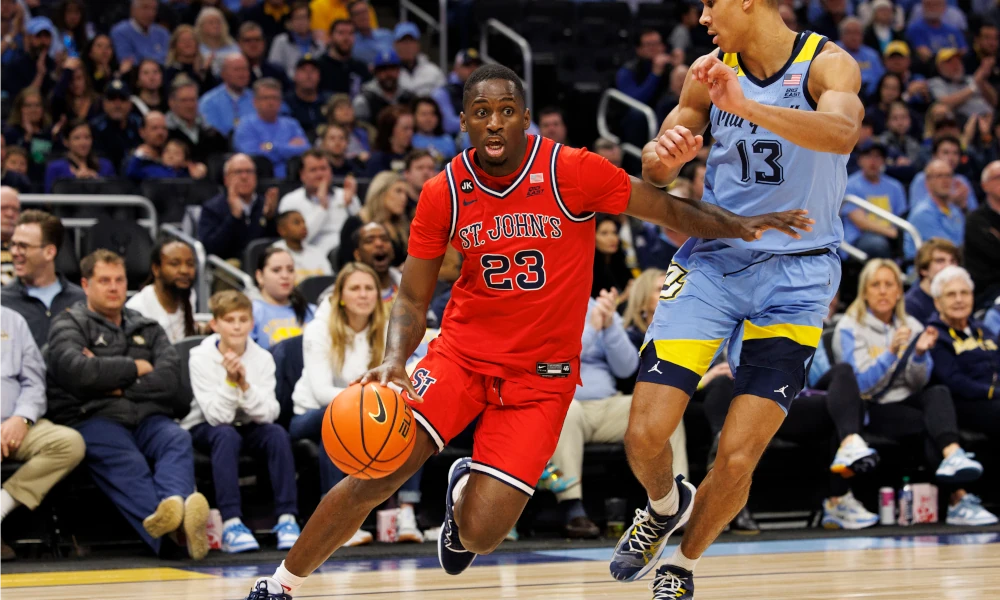 Kentucky has had several players leave this offseason, with more expected to depart as they make their final decisions by the May 31st NBA Draft withdrawal deadline. However, they have yet to add anyone to the roster. With only eight scholarships taken, of the thirteen the NCAA allows, there are spots to be filled.
This has been greeted by plenty of fan frustration. With Kentucky's freshmen anticipated to arrive on campus at the beginning of June, and the Wildcats set to play in GLBL Jam in Canada in mid-July, things must pick up soon.
With that said, on Wednesday, Kentucky reached out to St. John's transfer David Jones, who is one of the better wing options remaining in the transfer portal. Other schools that have reached out include Arkansas (obviously), Memphis, UConn, and Xavier.
Despite being the second leading scorer for the Red Storm (13.2 ppg), Jones entered the portal following the news that Rick Pitino would be taking the head coaching job. Interestingly enough, this is not the first time that Jones has entered the portal or that Kentucky has expressed interest in Jones.
Prior to his time at St. John's, Kentucky recruited Jones out of high school as a four-star recruit, even bringing him in for an unofficial visit to Lexington back in February 2020. However, Jones ultimately committed to Depaul, where he played for two seasons and averaged 12.5 points and 7.3 rebounds his last season there.
Then last April, Jones entered the portal for the first time and Kentucky again expressed early interest before deciding it wasn't a fit given the significant roles that Oscar Tshiebwe, Jacob Toppin, Daimion Collins, and Chris Livingston were going to have.
As Kentucky reaches out this time, they do so with roles to be filled on the roster, and the Wildcats could certainly use a 6-foot-6, 210-pound wing with a career average of 12.6 points and 6.5 rebounds.
2024 Five Star Forward Karter Knox Discusses EYBL, Recruiting Battle Between Kentucky and Louisville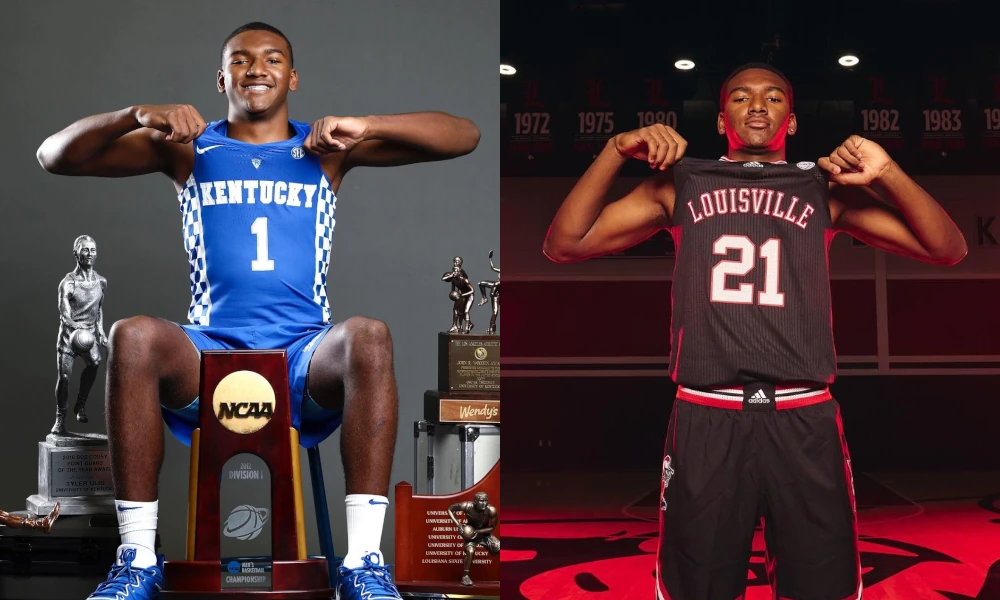 EYBL Performance
Karter Knox is averaging 21.2 points per game on just over 53.5% shooting from the field and 4.5 rebounds per game through Session 3 of the Nike EYBL Circuit. He leads all scorers in points per game, and he's showcasing his elite all-around ability.
Following Session 1 of the Nike EYBL Circuit, Knox gave a self-evaluation of his performance and continued improvement, saying, "I've been working hard in the gym. I'm becoming more of a three-level scorer."
He added, "I am a defensive player, but getting in the gym multiple times a day has really improved my game. I watch a lot of Anthony Edwards and how aggressive he is. He goes hard at everything."
With the work that Knox is putting in, he can be just like Anthony Edwards and even his brother, former Kentucky Wildcat Kevin Knox. He can be an excellent three-level scoring wing with some serious defensive prowess as well.
Recruitment Process
Knox also took the time to share what his experience has been like thus far when it comes to his recruitment. Knox talked specifically about Kentucky and Louisville, the two frontrunners to land him.
He stated, "I've only taken official visits to Kentucky and Louisville so far. I plan to take more visits. Just waiting to get those set, but it will be soon."
Here is what Karter Knox said about his recruitment with Kentucky:
"It means a lot to have coach [John] Calipari showing up to watch me play. You know, my brother (Kevin Knox) went to Kentucky, so I've been really close with them since the age of like 11 or 12. So, he is pretty much like an uncle to me. He's a good coach, and he has a good coaching staff. They run up and down a lot, and he gives his guys freedom, so that's how I play."
And here is what Knox had to say about his recruitment with Louisville:
"He (Kenny Payne) was with Kentucky too, he recruited my brother, so he is like an uncle to me too. We are really close, and we're close with the family. Their record doesn't really mean anything. Their coaching staff is pretty good, and I know them."
Other Potential Schools
Knox hasn't singled his list down to just Kentucky and Louisville (not yet, at least), saying, "I'm not sure when I'll narrow my list or commit by. I don't really have a time frame in mind right now. My recruitment is still 100 percent open." The other two schools that Knox discussed were Florida State and Arkansas.
Here is what Knox had to say about Florida State:
"Their defense stands out. You know, Florida State loves defense, and I want to go to a place that wants to play defense. Coach [Leonard] Hamilton is a good coach. My parents went to Florida State, and my dad (Kevin Knox Sr.) played wide receiver there. I'm still a Florida State football fan. I've been that since I was three years old. But that won't play a factor in my basketball decision. If they don't have what's best for me, I won't go there. If they're the perfect fit, then maybe."
Here is what Knox said about Arkansas:
"I love their coaching staff. Eric Musselman is a really good coach, and they're all really supportive. They reach out every day to check up on me. They're a really good program too. They will have a few draft picks this year, so the development is crazy there, and that has caught my attention."
The Deciding Factor
What will be the deciding factor in Karter Knox's recruitment? Here's what he had to say:
"I'm going to look at the coaching, I want to play for a great coach and staff. The player development will be big for me. And the fans. I want to play in a great
atmosphere. How they play will matter to me. I don't want to go to a school and
learn a whole new way to play. I want to go somewhere that matches my play style: playing fast and in transition with a lot of motion on offense."
As of right now, Kentucky and Louisville are the odds-on favorites to land Karter Knox, one of the top forwards in the 2024 class. Of course, Florida State and Arkansas could be potential suitors as well. He has also received offers from Arizona State, Auburn, Boise State, and Illinois.
His stock will only continue to rise if he can continue to produce stellar performances like those he is having in the Nike EYBL Circuit.
Watch some of Karter Knox's eye-opening highlights below: