Kentucky vs. Yale; How to Watch and Things to Know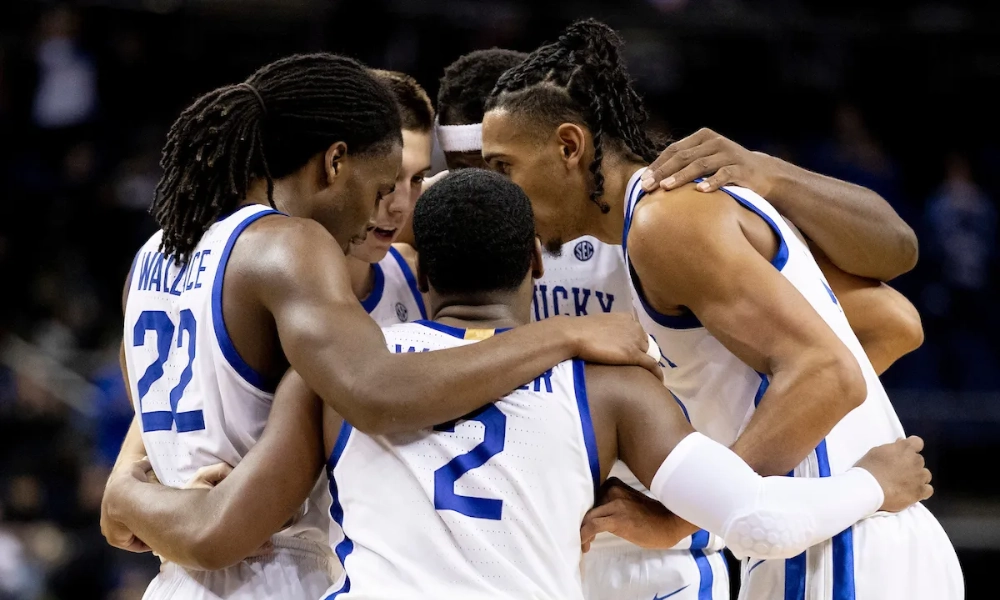 The Kentucky Wildcats are coming off their best win of the season as they traveled to London and beat the Michigan Wolverines 73-69. Coming off of a five-day break, the Wildcats will return to Rupp Arena to play the Yale Bulldogs on Saturday.
Yale may be a world-renowned academic institution, but they also have a talented basketball team. Over the past six seasons, the Bulldogs have appeared in the NCAA tournament three times – most recently last season – even upsetting Baylor and nearly Duke back in 2016.
This season, the Bulldogs are projected to finish top three in the Ivy League, as they are currently 8-2 and off to their best start since the 1945-46 season. Doing so, despite losing two all-conference selections from last season's roster.
Saturday's matchup will be just the second time that the two teams have faced, playing for the first time in 1961 as the Kentucky Wildcats – highlighted by Cotton Nash – beat the Bulldogs 79-58.
Let's take a closer look at the matchup.
Execution
This season, Yale has made their mark on the defensive end, holding all but two of their opponents to 62 points or less. In terms of averages, they rank in the top 50 in opponent scoring average (57.8 ppg) and opponent shooting percentage (39%).
Similar to Bellarmine, the Bulldogs are also a well-coached group – head coach James Jones is a three-time Ivy League Coach of the Year – and they play disciplined on both ends of the floor.
Saturday's game will be another test of how well Kentucky can execute and play within themselves. In the Wildcats' game against Michigan, they showed improvement compared to their early struggles, assisted on 17 of their 27 made field goals, playing through the offense and making the right plays. They must do the same against Yale.
Win the battle on the boards
Despite some early season concerns, this year's Kentucky team has responded and started rebounding much better as of late. Of course, having Oscar Tshiebwe is a big help to that.
Currently, ranked 5th in the country in rebounds per game(42.5), Kentucky will play a Yale team that is a top-five team in the nation in defensive rebounding percentage (81.9%). Meaning, the Bulldogs don't give up offensive rebounding opportunities easily.
However, Yale has just only player listed over 6-foot-8, and that is freshman Danny Wolf, who averages the least amount of minutes on the team. Given the Wildcats' size advantage, they should be able to get their opportunities, but they must fight for them, which is something they haven't done at times this season.
Contain Matt Knowling
The Bulldog's best player without a doubt is Matt Knowling. The junior is averaging a team-high 16.2 points and 4.7 rebounds, and ranks second in the country in field-goal percentage with over 100 attempts (64.6%).
As the Big Blue Nation knows, there have been many opposing players come into Rupp Arena and have a career game, and Knowling has the ability to be the next on that list. With his ability to play inside and out, Jacob Toppin and Chris Livingston will most likely be matched up against him, which are two of Kentucky's better defenders.
With that said, the Bulldogs' success is pretty reliant on Knowling, as he is responsible for 2 win shares (value of winning two games), which is amongst the highest in the country. If Kentucky can limit him, it should make for a much easier game.
Time/Date: 1:00 pm ET on Saturday, December 10th, 2022.
Location: Rupp Arena in Lexington, KY.
TV Channel: SEC Network
Announcers: Roy Philpott and Mark Wise will call the action.
Live Online Stream: WatchESPN, ESPN+, SEC Network+, or the ESPN app.
Radio: Tom Leach and Jack Givens have the UK radio network call on the UK Sports Radio Network.
Replay: WatchESPN and SEC Network (check local listings).
Rosters: UK | YU
Team Sheets: UK | YU
Stats To Know: UK | YU
Odds: The betting line has yet to be released from DraftKings Sportsbook, but ESPN's matchup predictor gives Kentucky an 87.7% chance of winning, and Bart Torvik has it at 88%. KenPom is at 92%.
Predictions: Bart Torvik picked the Cats to win 72-60. KenPom projects a 75-59 victory, Kentucky!
Also published on a Sea of Blue.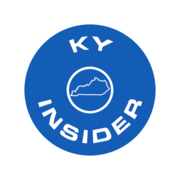 Kentucky Named a "Loser" of the Transfer Portal This Offseason, Frustration Grows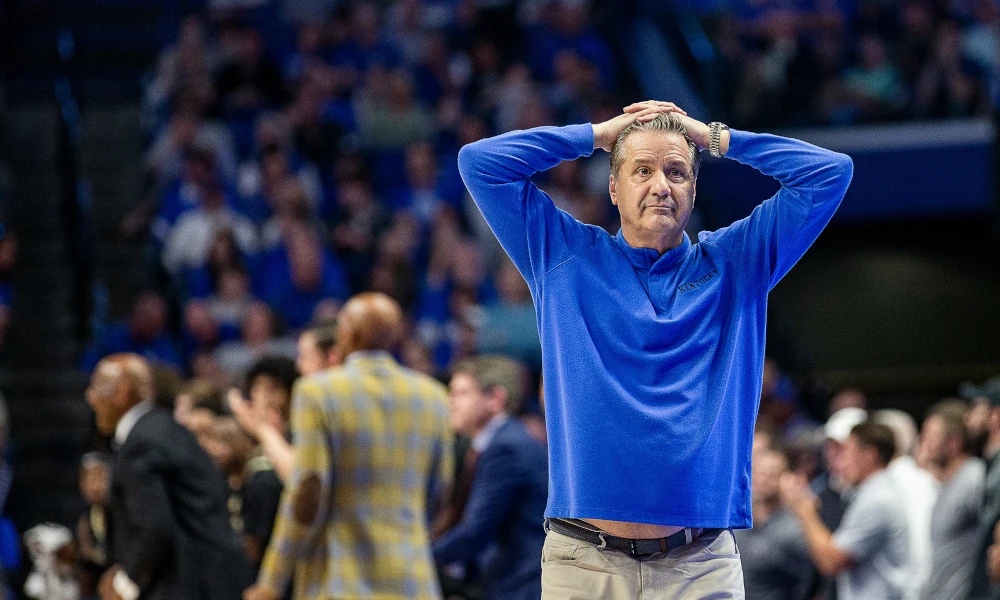 One NCAA Tournament win over the last three seasons is far from acceptable by Kentucky basketball standards. For that reason, tension and expectations are high going into what many believe is a make-or-break season for John Calipari.
While the Wildcats do have the No. 1 recruiting class coming in – which includes five freshmen – they have only returned only two players that played at least five minutes per game last season – Adou Thiero and Ugonna Onyenso – and have lost at least four to the NBA Draft or to the portal.
As the roster stands, only eight scholarships of the thirteen the NCAA allows are taken. With the draft withdrawal deadline on May 31st, that number could change as Chris Livingston, Oscar Tshiebwe, and/or Antonio must make their final decisions. However, it is highly unlikely they all decide to return.
With that said, the staff has made their bed. They didn't express a lot of interest in the transfer portal, but lost out on the two prospects they did want, Hunter Dickinson and Keshad Johnson. Now this late in the portal, there aren't currently many options that can replace the production or level of player that Kentucky has lost and are expected to lose.
For these reasons, 247Sports' Travis Branham named Kentucky one of the biggest losers of the transfer portal.
"They do have the No. 1 recruiting class in 2023 incoming but this is a team that has been at the mercy of Oscar Tshiebwe and Antonio Reeves. There is so much riding on these two and they have not landed a single transfer as of yet. Even if one of those guys opts to go to the draft and not return, that's an extremely big hit to the Kentucky program, especially this late into the portal," Branham said.
"There's not many more that we're anticipating to go in there. Will still be a couple, but not many that can move the needle and they will be in line trying to advocate to get these kids on campus. As of today, there's only seven scholarship players for the 2023-24 season for Kentucky and that can really be a big, big miss if Antonio Reeves and Oscar Tshiebwe opt to stay in the draft."
Kentucky is recruiting all three players to stay, but realistically hoping for the return of Reeves and Tshiebwe. John Calipari is planning to visit Tshiebwe this weekend in Charlotte to gauge where he stands in his final decision.
At the start of the offseason, Reeves and Tshiebwe would have been two of Kentucky's best options regardless of who was in the portal, therefore if Calipari is able to retain them, the outlook will become much more optimistic. While Livingston could have an All-SEC caliber ceiling as a sophomore, Calipari could find a capable wing player (i.e. David Jones) to fill that role.
Either way, the roster picture will become much clearer in just a matter of days, but depending on what those decisions are the panic meter will certainly rise for the Wildcats.
Is Oscar Tshiebwe Trending Towards a Return? It's a "Toss-Up", Per Report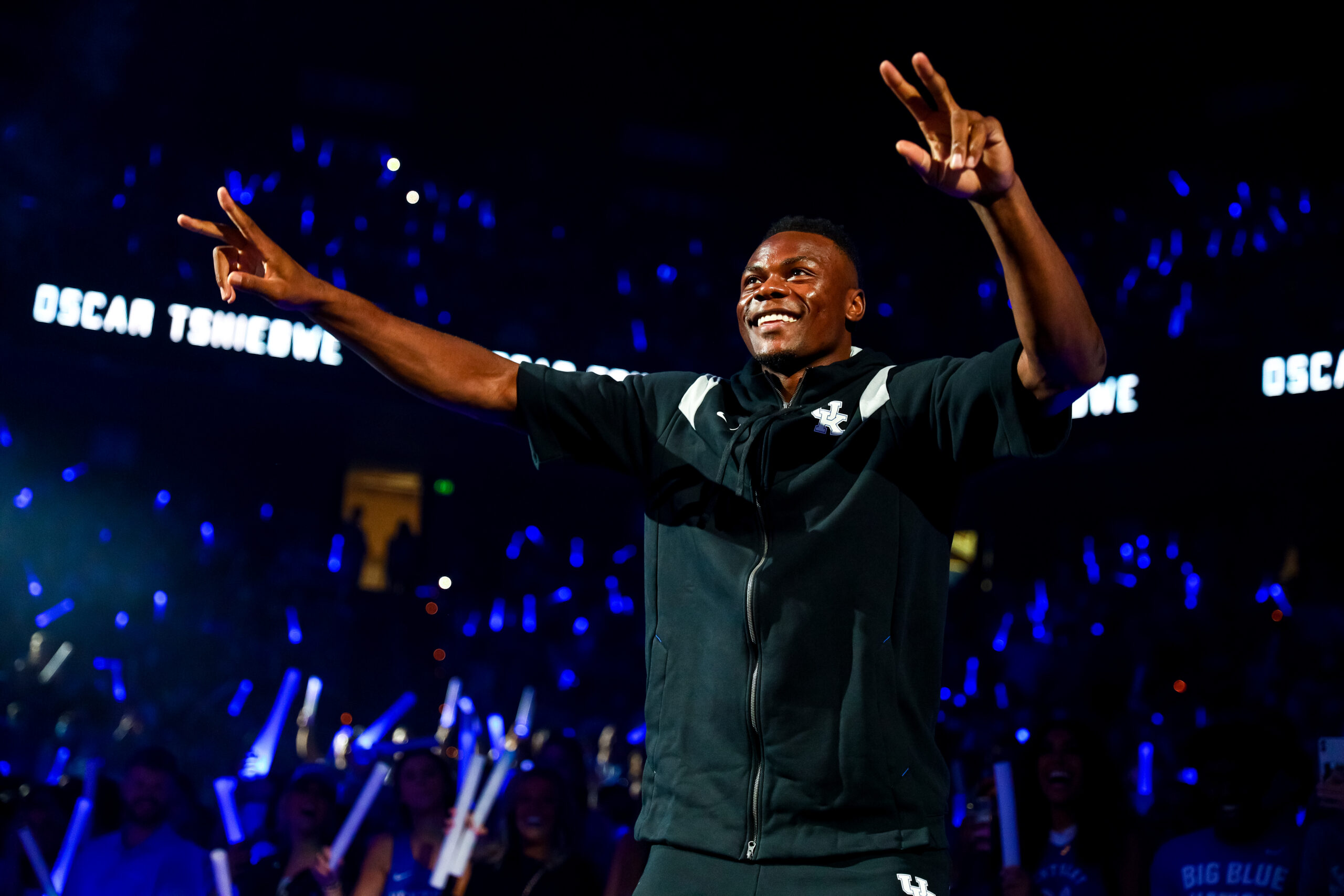 May 31st is the most important upcoming date for the Kentucky basketball team, as that is the NBA Draft withdrawal deadline. The final stay/go decisions from Chris Livingston, Antonio Reeves, and Oscar Tshiebwe will be made, but as it stands, not one of those decisions is clear. Of them, Tshiebwe's decision may be the most dynamic.
Going into last season, most assumed that it would be Oscar Tshiebwe's last season at Kentucky, and as the offseason began, that expectation continued. However, the effect of NIL on his decision was initially underestimated.
Last season, Tshiebwe made an estimated $2 million in NIL, which far surpasses the valuation of a late second-round NBA Draft pick, which is near the minimum salary of just over $1 million. With a return, there is optimism that he would make a similar amount.
On the other hand, Tshiebwe is 23 years old and his professional prospects would not improve with a return. Instead, he would almost certainly be taking a reduced role – which he is okay with – as is expected with the talented freshman class coming in. To add, Tshiebwe helped his stock with his NBA Draft Combine performance last week.
With that said, Tshiebwe's decision looks to be a "toss-up" and it is according to a live stream featuring Jack Pilgrim of Kentucky Sports Radio. Those hoping for a return include John Calipari, who has been recruiting him to come back for another season, and this weekend Calipari is expected to visit Tshiebwe in Charlotte.
This time next week, there will be a much clearer picture of what Kentucky's roster will look like and what roles will need to be filled.
Amidst Fan Frustration, Kentucky Contacts Top Transfer David Jones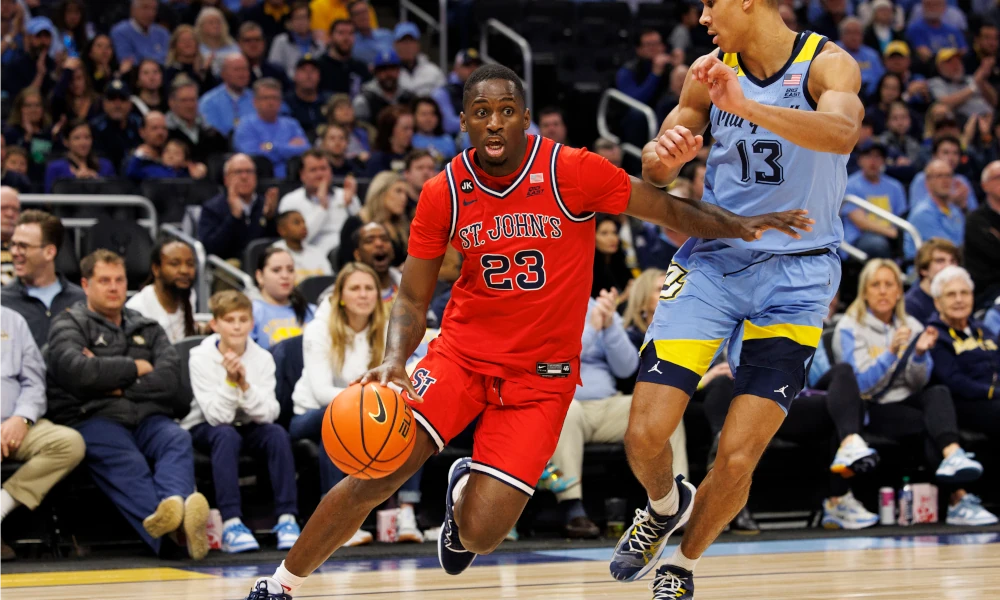 Kentucky has had several players leave this offseason, with more expected to depart as they make their final decisions by the May 31st NBA Draft withdrawal deadline. However, they have yet to add anyone to the roster. With only eight scholarships taken, of the thirteen the NCAA allows, there are spots to be filled.
This has been greeted by plenty of fan frustration. With Kentucky's freshmen anticipated to arrive on campus at the beginning of June, and the Wildcats set to play in GLBL Jam in Canada in mid-July, things must pick up soon.
With that said, on Wednesday, Kentucky reached out to St. John's transfer David Jones, who is one of the better wing options remaining in the transfer portal. Other schools that have reached out include Arkansas (obviously), Memphis, UConn, and Xavier.
Despite being the second leading scorer for the Red Storm (13.2 ppg), Jones entered the portal following the news that Rick Pitino would be taking the head coaching job. Interestingly enough, this is not the first time that Jones has entered the portal or that Kentucky has expressed interest in Jones.
Prior to his time at St. John's, Kentucky recruited Jones out of high school as a four-star recruit, even bringing him in for an unofficial visit to Lexington back in February 2020. However, Jones ultimately committed to Depaul, where he played for two seasons and averaged 12.5 points and 7.3 rebounds his last season there.
Then last April, Jones entered the portal for the first time and Kentucky again expressed early interest before deciding it wasn't a fit given the significant roles that Oscar Tshiebwe, Jacob Toppin, Daimion Collins, and Chris Livingston were going to have.
As Kentucky reaches out this time, they do so with roles to be filled on the roster, and the Wildcats could certainly use a 6-foot-6, 210-pound wing with a career average of 12.6 points and 6.5 rebounds.