Louisville Basketball Using Kentucky's Success to Advertise to Recruits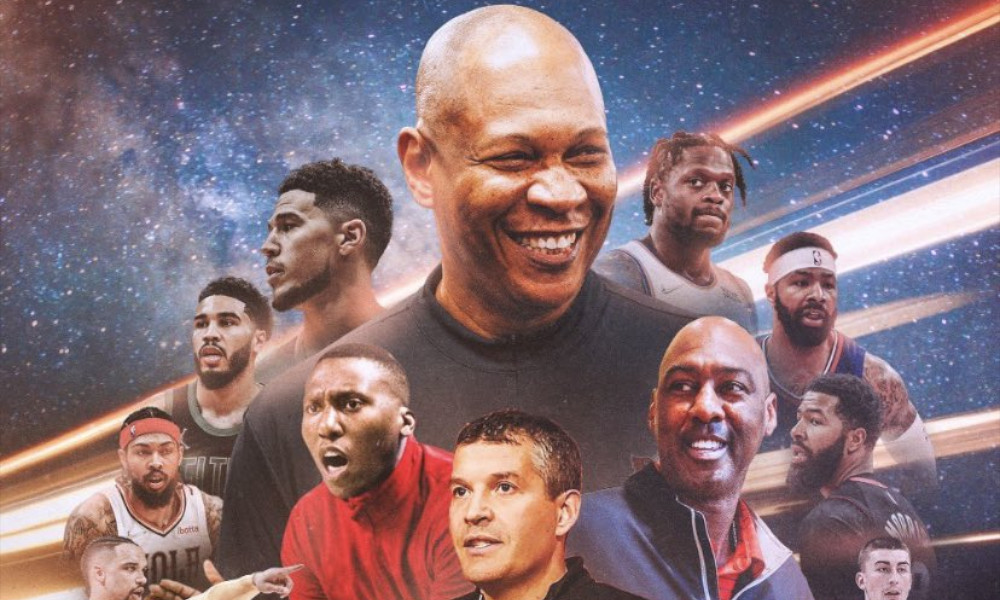 Using other teams' players as part of a graphic to highlight your program and advertise to recruits, is an interesting tactic, to say the least, but that's exactly what Louisville is doing.
On Wednesday, the official Louisville men's basketball team tweeted out a graphic calling themselves "dream makers" but instead of showing the six players Louisville has in the NBA, they showed players from Kentucky, Duke, Oregon, and Kansas.
Not to mention, there are several dozen players' names that are hidden within the text "Dream Makers" which also fails to include a Louisville player.
"Our coaches have been on staffs that produced over 75 NBA players in the last 15 years", the graphic says. Just because the coaches may have been key pieces of their previous respective staffs, it's not the best move for optics to take credit and promote the success of other school's players to recruits or on social media.
Using a similar type of thinking, this would be the equivalent of Adidas creating an advertisement using pictures of a Nike product, or Burger King creating an advertisement using McDonald's food, it's misleading.
Off the court, the Kentucky-Louisville rivalry has been steadily improving this offseason, but little brother stays doing little brother things.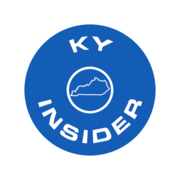 No. 1 Point Guard Robert Dillingham Chooses Kentucky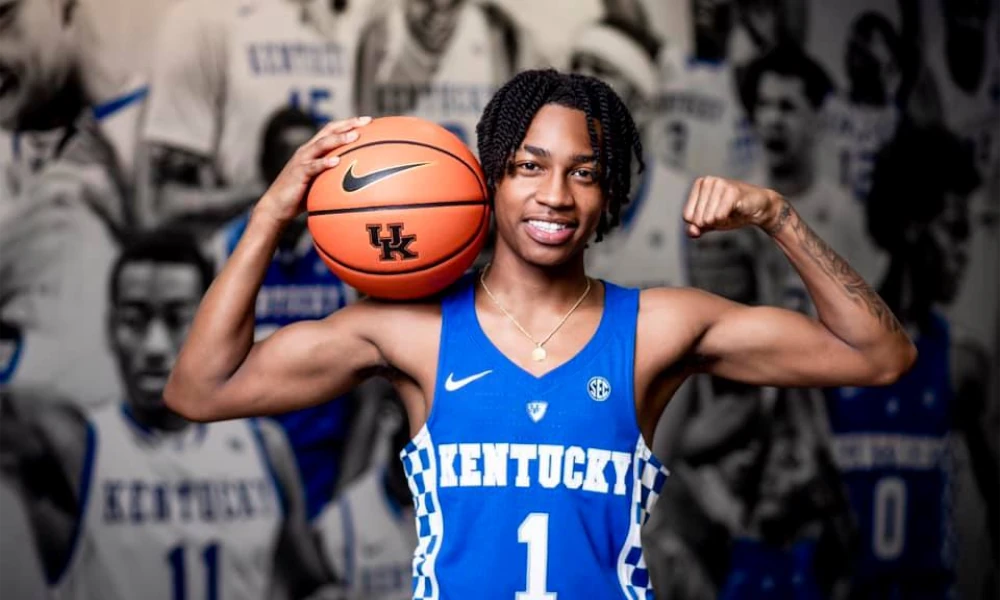 The Kentucky Wildcats just added a significant piece to their 2023 recruiting class, No. 1 point guard Robert Dillingham, choosing Kentucky over Auburn, Louisville, and USC.
Back in December, Dillingham had originally elected to stay home and committed to NC State. This came as a last-minute surprise, as Dillingham held seven 247 Sports Crystal Ball predictions to Kentucky just 48 hours prior to his decision.
However, Dillingham decommitted from NC State back in March after the school received NCAA violations. Upon reopening his recruitment, UK assistant coach Chin Coleman told Dillingham, "I'm not gonna lose this time," and he held true to his word.
In Dillingham, Kentucky is getting an extremely talented player that many have started to compare to long-time No. 1 recruit DJ Wagner, who Dillingham has even expressed interest in playing alongside.
Despite his small 6-foot-1, 165-pound frame, Dillingham is the perfect modern point guard, possessing elite speed, finishing ability, ball-handling skills, and perimeter shooting. Collectively, these attributes make Dillingham the dangerous offensive weapon that he is and gives him the confidence to score at all three levels.
With that said, Dillingham does not rely on his scoring ability to make an impact, as he is also willing to make the extra pass and put his teammates in positions to succeed.
In addition to his electric style of play, Dillingham possesses an alpha mentality and toughness. However, Dillingham does need to build on his frame and improve on the defensive end, as he can lose focus at times.
Dillingham joins Reed Sheppard to give the Kentucky two 5-star recruits and moves the Wildcats' recruiting class into third place in the 247 Sports rankings, behind Duke and North Carolina.
If you are unfamiliar with Dillingham and his playstyle, watch this breakdown and get up to speed on the most recent Wildcat commit.
Kentucky Expressing Interest in 2024 Top 100 In-State Recruit, Travis Perry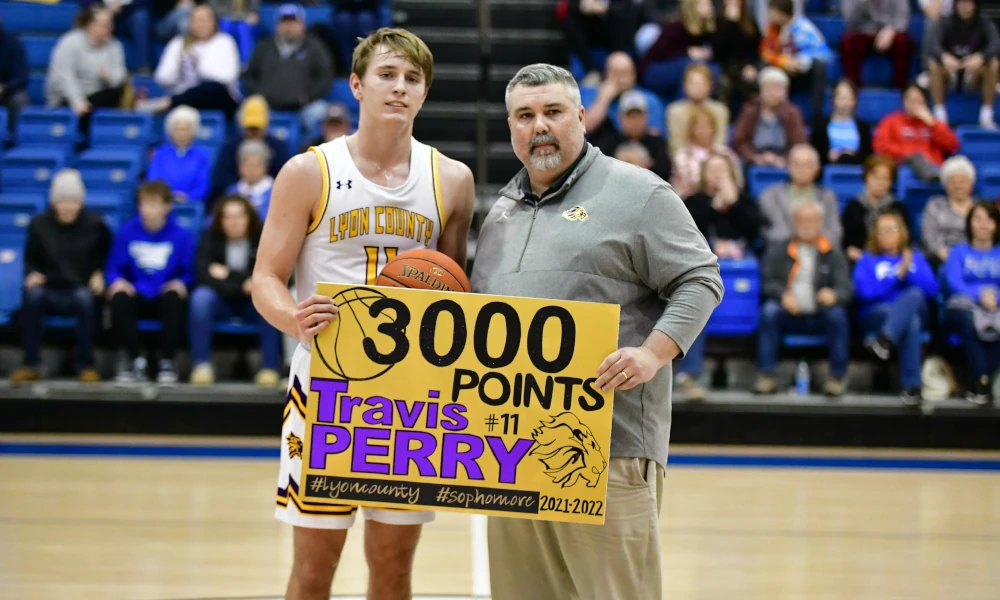 In the 2023 class, John Calipari has already secured a commitment from Reed Sheppard, the best prospect in the state of Kentucky and ranked top-25 nationally.
Looking ahead to the 2024 class, Calipari is already showing interest in Lyon County's Travis Perry, who is ranked as a top-two prospect in the state and ranked in the top 100 nationally.
This past weekend, Calipari was in attendance for the Titans-Rockets Classic to see Xavier Booker – who has made an astronomical jump in the latest recruiting rankings – and was also given the opportunity to watch Perry.
The Lyon County product must have left a lasting impression as Travis's father, Ryan Perry, says that Calipari has been in contact "quite a bit" this week. On top of that, Travis and his parents – who are Kentucky graduates and admitted Wildcat fans – are planning a visit to Kentucky this weekend to talk with Calipari and tour the campus.
To those who follow Kentucky high school basketball Perry's name is very recognizable. Playing varsity since his seventh-grade year – averaging 20.6 points per game that season – Perry has scored 3,189 career points and is well on his way to breaking the state record of 4,337 points, held by "King" Kelly Coleman.
What is Perry's motivation? "I'm just trying to get one more point than the other team, because I gotta ride home with my dad. And that's the coach, and I don't want to have to listen to him complain the whole way," Perry told Ben Roberts of the Herald-Leader.
Perry currently holds offers from Creighton, Ole Miss, Iowa, and Purdue among others but expect his recruitment to continue heating up. Since last weekend's event, Juwan Howard and Michigan have also expressed interest.
Check out Perry's highlights as he went head-to-head with Sheppard and North Laurel in last summer's Titans-Rockets Classic.
2022 Nike EYBL Louisville Session Interview: Tre Johnson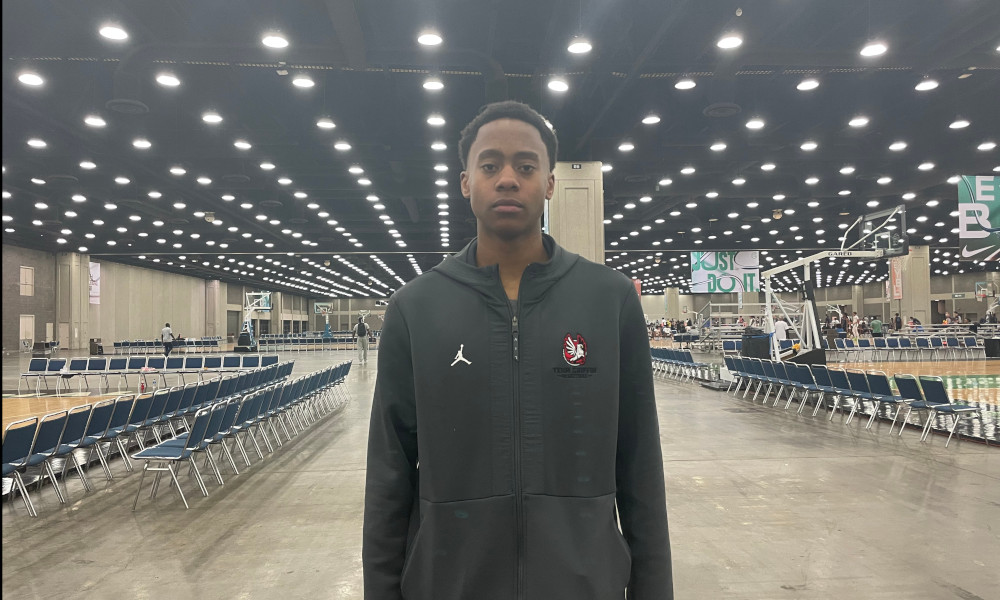 While John Calipari does not like to show much interest until the summer of a recruit going from their junior to senior year, however, Tre Johnson is a top-five recruit in 2024 that Kentucky has expressed a lot of interest in.
Johnson has created a reputation as a pure shooting guard and an elite shooter, something that Kentucky will always welcome. With such a beautiful and fluid shooting form, it is easy to see why.
On the weekend, Johnson was one of the leading scorers of the Louisville Nike EYBL session, averaging 19.6 points on an efficient 48% shooting from the field and 47% shooting from three, while also averaging nearly 4 made threes per game.
To add to that, Johnson is also comfortable utilizing his mid-range game. As for areas of improvement, Johnson does need to become a more confident ball handler and assist-maker, which will round out his all-around game.
Johnson has called Kentucky his "dream school", and looks up to former UK guard, Tyrese Maxey, which puts Kentucky in the mix off principle this early on. Let's recap what Johnson had to say about Kentucky and more in my interview with him.
You've said that Kentucky is one of the schools that you have been hearing a lot from lately. What have those communications been like?
"It's been good just knowing that Kentucky is reaching out. They are saying that I am a player that can fit their style of play. It's also good knowing that I can go to a place like Kentucky and be effective."
How has the departure of Jai Lucas affected your recruitment? Who has taken over?
"No, but that is who I was mainly talking to. When he left, I started talking to another assistant coach, but I am not sure who it was, my dad didn't tell me that."
You've called Kentucky your "dream school", why is that and what makes it so attractive?
"That was my favorite school when I was younger. I always wanted to go to Kentucky when I was younger. Then, Tyrese Maxey, we are from the same place, and I just looked up to him and wanted to go where he went. Right now, I am open to anywhere."
Are you close with Tyrese (Maxey)? Has he talked to you about Kentucky?
"We don't talk a lot, but we talk on occasion. He hasn't said anything, we try not to get into that."
You have said that you would rather receive constructive criticism than to be praised for how good you are, so what are you working to improve on?
Improving on my team defense. Helping rebound, even when our big man is there or is not there.
What factors are you looking at to help you make a decision?
"A place where they give their guards freedom. Let their guards play and let them do what they do in practice. A place that plays winning basketball, a team that wants to win."
Does NIL play a large factor in your recruitment?
"No, not really. NIL is not the big picture. The big picture to me is to go to the NBA."
---
Get up to speed with this breakdown on Kentucky's latest target, Tre Johnson.