Nine-Game SEC Schedule Format Gaining Momentum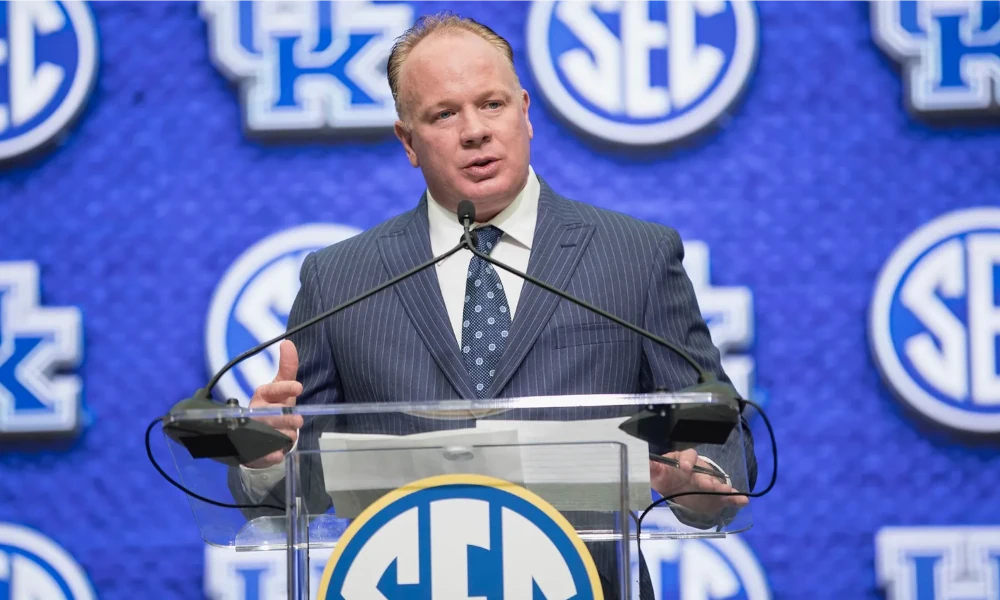 Since it was announced that the Oklahoma Sooners and Texas Longhorns would be joining the SEC in 2025, there has been a lot of talk about how the SEC will adjust its scheduling model.
During the annual SEC meetings in June, the head coaches and athletic directors from all 14 schools met to discuss numerous topics, including the schedule format. Through the talks, two formats emerged: 3 permanent opponents + 6 rotating opponents and 1 permanent opponent + 7 rotating opponents.
After a week of discussions, there was an even split, with Kentucky being one of the schools against a 9-game SEC schedule.
As of now, Mark Stoops and Co have yet to back off that stance, but according to Chris Low of ESPN, the 9-game scheduling format is gaining traction within the conference due to increased revenue and more rivalry games.
What would this mean for the Kentucky Wildcats? Each season, they would be given three permanent opponents while playing the other 12 schools in an off-year rotation, where they would alternate six schools every other season.
Through the Mark Stoops era, each schedule has consisted of the following template: 8 SEC games, 2 Group of Five games, 1 FCS game, and the Governor's Cup (Louisville). The biggest reason for this is that it gives Kentucky ample opportunity to become bowl eligible, which allows Stoops to continue to build the program.
With that said, the new scheduling format would undoubtedly make the schedule more difficult and could even jeopardize the Governor's Cup, depending on how willing Stoops is to keep it on the schedule.
Money drives college athletics, and at this point, it seems that Kentucky will soon be playing nine SEC games every year. Who would you like the three permanent opponents to be?
Also posted to A Sea of Blue.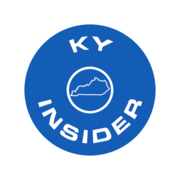 Vito Tisdale Dismissed from Kentucky Football Team for "Violation of Team Rules"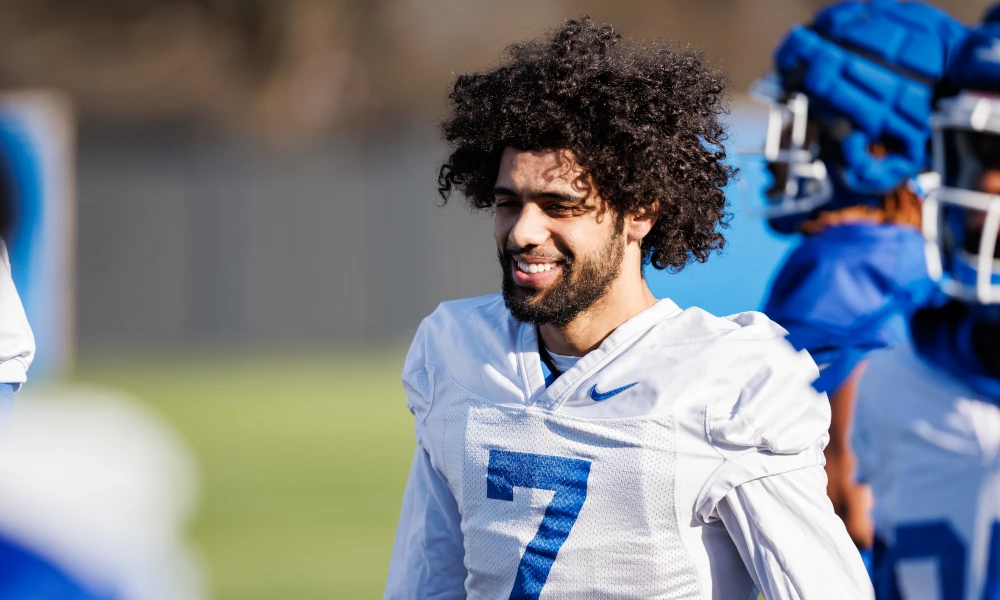 Vito Tisdale committed to Kentucky in 2020 as a four-star safety, pledging to play for Wildcats over Alabama, Georgia, and LSU among others during the All-American game on NBC. A Bowling Green native and the son of Nappy Roots' 'Big V,' Tisdale arrived in Lexington with high expectations.
As a freshman, Tisdale played the role of a playmaker on special teams, totaling 20 tackles. Entering his sophomore season, he was expected to take another step but was suspended for preseason training camp and the first month of the 2021 season for an off-campus fight with a fraternity, which resulted in charges for six Kentucky football players.
Tisdale was ultimately cleared of his charges and returned to the field to tally 21 tackles, including 1.5 for loss, on the season. This season would end up being his playing on the field for Kentucky.
In the opening days of 2022 spring practice, Tisdale suffered a season-ending ACL tear. After undergoing surgery and months of rehab, Tisalde was expected to be available for spring practice this week. Instead, his time at Kentucky is over.
On Tuesday afternoon, Kentucky football announced via Twitter that Tisdale was dismissed from the team for a "violation of team rules," with no further comment.
In a since-deleted tweet, Tisdale confirmed that he is longer part of the team and showed appreciation for his time at Kentucky.
This loss will have an impact on the Wildcats, as they lose a talented defensive back, which also hurts depth. Fortunately, the Wildcats have proven players that are capable of filling that spot: Alex Afari, Zion Childress, and Andru Phillips.
Sahvir Wheeler Says He Will Be Ready to Go for the NCAA Tournament, "Super Excited" to Be Back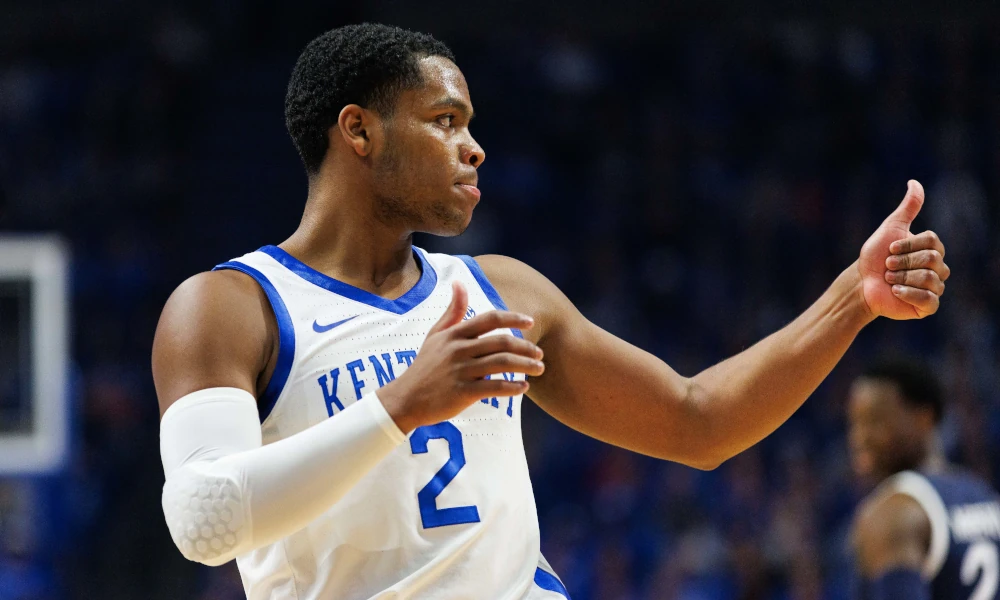 The Kentucky Wildcats arrived in Greensboro, North Carolina for the NCAA Tournament last night. With an open practice on Thursday afternoon, the locker room was opened to the media, and with the news that Sahvir Wheeler could make a return, he was the most popular guy there.
At that point, it didn't take for someone to ask if he will be available this week. "I believe so," Wheeler said with a smile. "It's been tough. The toughest thing has been not being out there with my guys… I am just super excited to be in this situation again, in the tournament, with my guys. Hopefully, we do some great things."
Wheeler has participated in practice all week in preparation and is in a great mindset. When asked about the narratives of "quitting" the team. He responded with, "That was a narrative? That's crazy… I have dreamed to play at Kentucky."
The Big Blue Nation will be pulling for Wheeler and the Wildcats to do some great things against Providence, with his downhill speed, Wheeler could help Kentucky take advantage of the Friars' transition defense, which has struggled this season.
Mark Stoops Gives Promising Update on New Quarterback, Devin Leary, as He Recovers From Pectoral Tear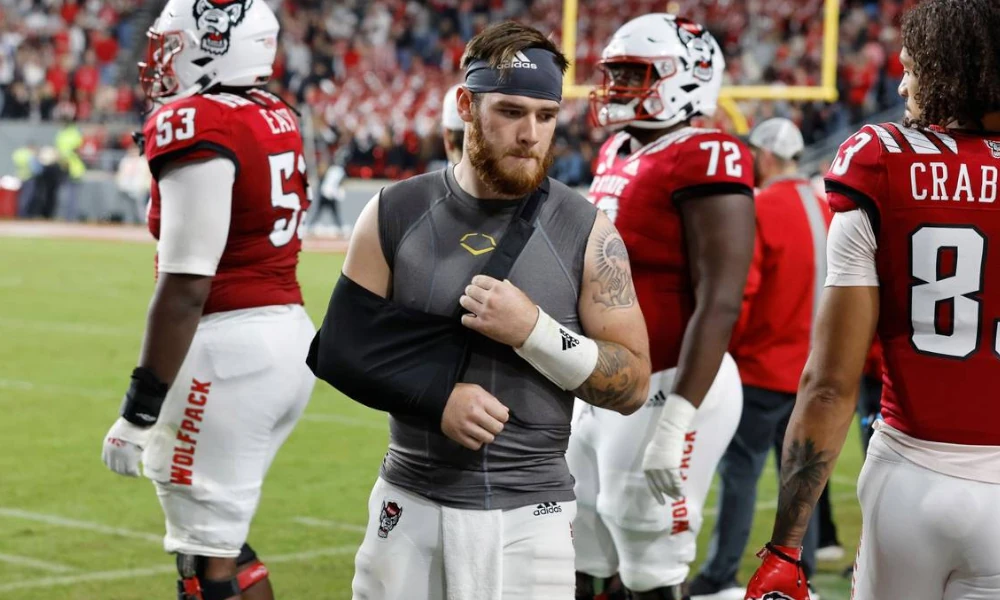 After being projected as a top NFL prospect since the end of the 2021 season, it was well-known that last season would be Will Levis' last at Kentucky.
With that being said, the staff knew they had to go find another high-level quarterback and that is exactly what they did. In December, the Wildcats made the decision to bring back Liam Coen who played a part in bringing in former N.C. State quarterback, Devin Leary, from the transfer portal.
While Leary set program and conference records at his old school, he is coming off a pectoral tear alongside his throwing arm that occurred back in October. While his commitment brought excitement, it also brought some questions, such as if Leary would be healthy enough to participate in Spring practice.
Kentucky fans should gain some confidence as Leary is participating in Spring practice, which started on Monday. According to Leary, he is ahead of his rehab process and has shown no arm pain after throwing but the staff wants to make sure, he is 100% healed before "ripping passes at 100%." For that reason, he will be on a throw count.
On Monday, Stoops took to the stand in the Spring practice opening presser, providing an update on Kentucky's new QB #1. "He looked really good… He was able to go for basically an entire practice," Stoops said.
Even with the encouraging news on Leary, there is still the question surrounding the quarterback room, who is going to be the backup?
Obviously, Kentucky will have different options in Kaiya Sheron, Destin Wade, and Deuce Hogan, who have all been considered QB #2 at one time in their Kentucky career, which will make the battle that much more interesting.
Again, the main question has been answered and Leary is healthy enough to participate in Spring practice and get better accustomed to the team. Hopefully, with Offensive Coordinator Liam Coen coming back he can resonate Kentucky's offense this year with new QB #1, Devin Leary.