Round 3: Kentucky "Hungry" and Tennessee Motivated

It's SEC tournament time (aka The Kentucky Invitational) and Saturday will feature one of the most anticipated games in SEC tournament history as No.4 Kentucky and No. 8 Tennessee face off for a third time this season to settle the series.
Neither of the two previous match-ups have been particularly close as the Cats beat Tennessee by 17 at Rupp, and lost to the Vols by 19 in Knoxville. However, with a potential one seed in Louisville on the line, Saturdays game has much more at stake.
After a 73-55 thumping of Alabama, the Cats would not give away their hopes of plau= However, there were two Cats did have something to say, Reid Travis and Keldon Johnson.
Reid was out with a sprained right knee when the Cats played down in Knoxville and could do nothing but watch as the Vols dominated. This time around Reid is healthy and will be motivated and "excited" to for one final matchup.
"Yeah, it'd be nice. I mean, we're excited to play whoever tomorrow. It's going to be a semifinal game for us and it's one more step. If it's against them, we'll be excited to play them and get that matchup again. If not, we're still excited for it."
Keldon Johnson didn't give as much away but promised the Cats will be "ready" and "hungry".
"Regardless of who we get, Tennessee or Mississippi State, we hungry. We're ready to go regardless if it's Tennessee or Mississippi State. We're just going to come out and do what we do. We're going to be locked in and ready to go."
When Tennessee finally pulled away and beat Mississippi State 83-76, it was set in stone that there would be a final rubber match between the Cats and Vols.
According to Grant Williams, there was no doubt that would happen, telling reporters, "I didn't think it, I knew it. At least one more, we're both great teams".
Despite playing for a potential one seed, the Vols seem to be playing for more, respect. Admiral Schofield believes that the Wildcats did not respect them despite entering the first matchup on Feb. 16 as the No. 1 team in the AP poll. When asked about the SEC semi-final matchup, Schofield had this to say.
"We just like to go out and compete. We like to be respected by being competitors. Sometimes we play certain teams and we can sense we're not respected. I think all of us can say confidently that we didn't feel that way. That's why we came out and played the way we did in Knoxville because we didn't feel that we were respected in Kentucky. And credit to them, why would you respect us? They played us hard. They pushed us around, threw us around. We didn't fight back. Like I said, we're on neutral ground. New site, new game. It's 1-1. Both teams are competing for a championship, so everyone is going to go out and play hard."
SEC Player of the Year agreed with Schofield, saying:
"They didn't (have respect). I don't know if they do, honestly. Just by how they acted the first game. You could tell that they were kinda confident and understand that these dudes maybe have all this hype but they're not that good. That's the mindset I think they had, they were even saying in on the court. Honestly, we've just gotta come out there and compete. Can't get wrapped up in stuff like that because when you do it takes away from the game you love."
I can't respect anyone that wears that "throw up" orange and those hideous warm-ups. Both teams seem to be ready to go from the jump and one thing is for sure, today is going to be an absolute war.
With a win, Kentucky would go to their 9th SEC final in 10 years and the opportunity to win the SEC Tournament for a fifth straight time. Let's have a fun night in Rupp Arena South!
In honor of hating Tennessee, here ya go.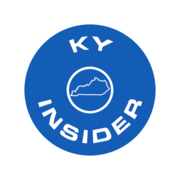 Kentucky Named a "Loser" of the Transfer Portal This Offseason, Frustration Grows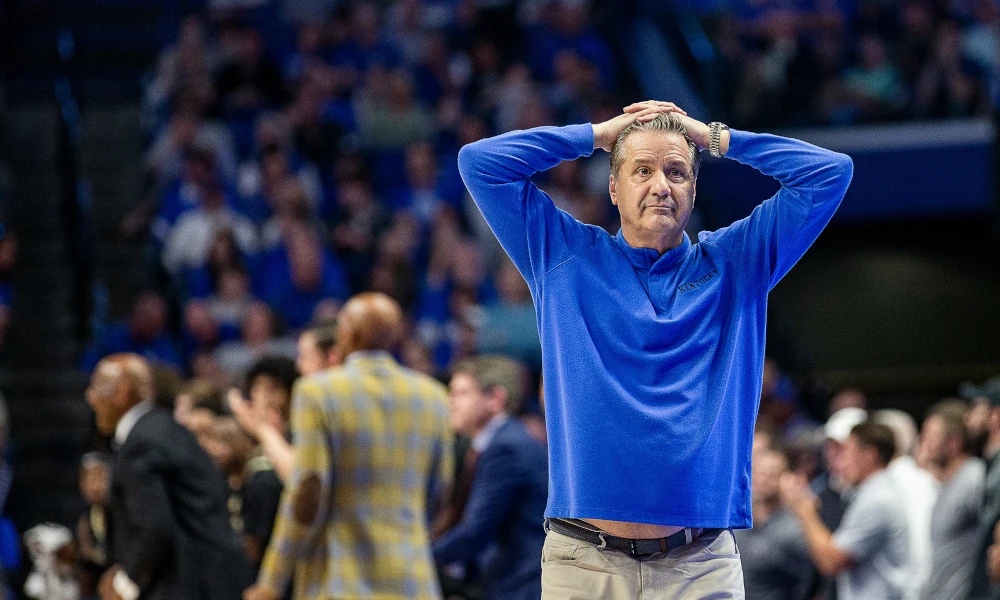 One NCAA Tournament win over the last three seasons is far from acceptable by Kentucky basketball standards. For that reason, tension and expectations are high going into what many believe is a make-or-break season for John Calipari.
While the Wildcats do have the No. 1 recruiting class coming in – which includes five freshmen – they have only returned only two players that played at least five minutes per game last season – Adou Thiero and Ugonna Onyenso – and have lost at least four to the NBA Draft or to the portal.
As the roster stands, only eight scholarships of the thirteen the NCAA allows are taken. With the draft withdrawal deadline on May 31st, that number could change as Chris Livingston, Oscar Tshiebwe, and/or Antonio must make their final decisions. However, it is highly unlikely they all decide to return.
With that said, the staff has made their bed. They didn't express a lot of interest in the transfer portal, but lost out on the two prospects they did want, Hunter Dickinson and Keshad Johnson. Now this late in the portal, there aren't currently many options that can replace the production or level of player that Kentucky has lost and are expected to lose.
For these reasons, 247Sports' Travis Branham named Kentucky one of the biggest losers of the transfer portal.
"They do have the No. 1 recruiting class in 2023 incoming but this is a team that has been at the mercy of Oscar Tshiebwe and Antonio Reeves. There is so much riding on these two and they have not landed a single transfer as of yet. Even if one of those guys opts to go to the draft and not return, that's an extremely big hit to the Kentucky program, especially this late into the portal," Branham said.
"There's not many more that we're anticipating to go in there. Will still be a couple, but not many that can move the needle and they will be in line trying to advocate to get these kids on campus. As of today, there's only seven scholarship players for the 2023-24 season for Kentucky and that can really be a big, big miss if Antonio Reeves and Oscar Tshiebwe opt to stay in the draft."
Kentucky is recruiting all three players to stay, but realistically hoping for the return of Reeves and Tshiebwe. John Calipari is planning to visit Tshiebwe this weekend in Charlotte to gauge where he stands in his final decision.
At the start of the offseason, Reeves and Tshiebwe would have been two of Kentucky's best options regardless of who was in the portal, therefore if Calipari is able to retain them, the outlook will become much more optimistic. While Livingston could have an All-SEC caliber ceiling as a sophomore, Calipari could find a capable wing player (i.e. David Jones) to fill that role.
Either way, the roster picture will become much clearer in just a matter of days, but depending on what those decisions are the panic meter will certainly rise for the Wildcats.
Is Oscar Tshiebwe Trending Towards a Return? It's a "Toss-Up", Per Report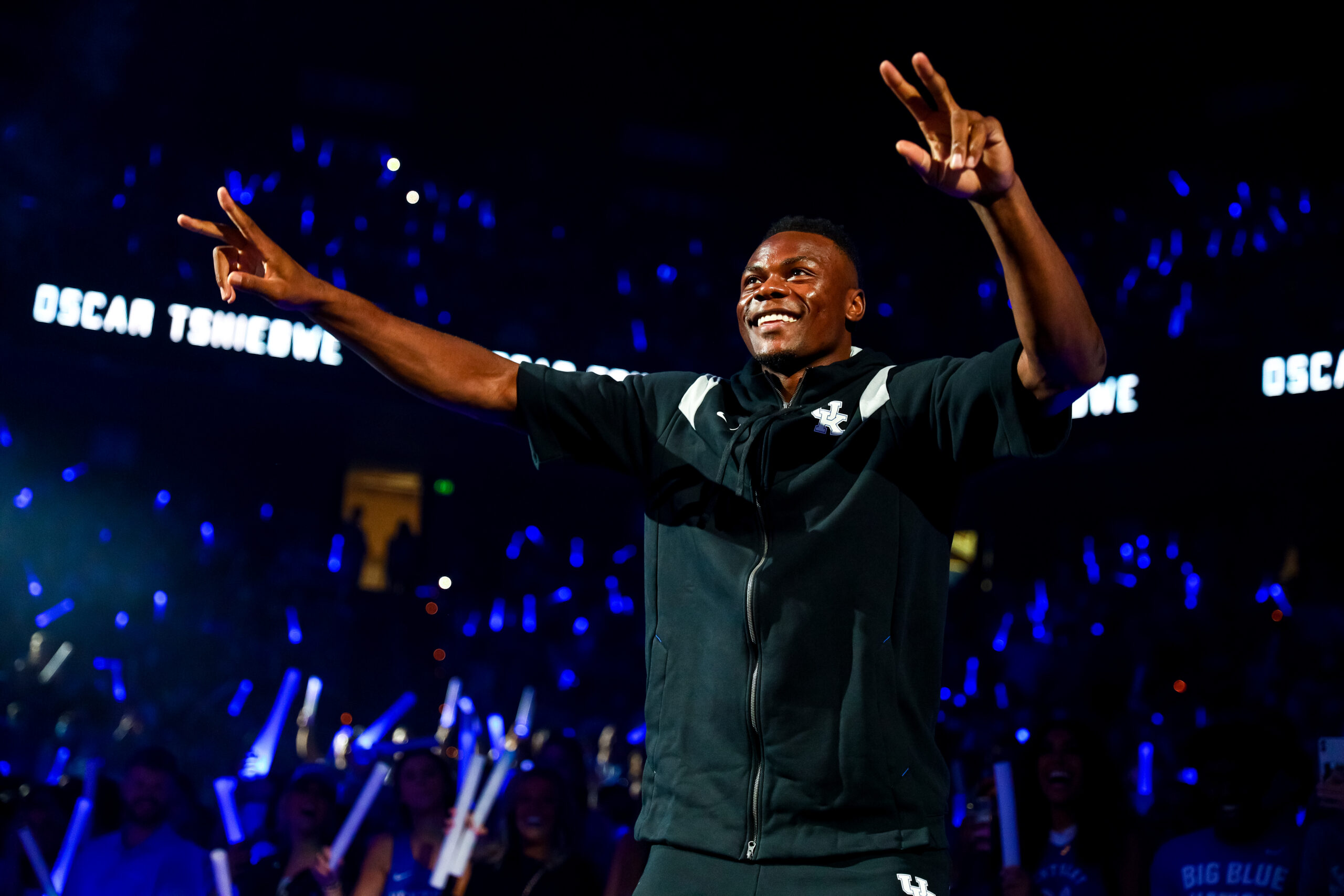 May 31st is the most important upcoming date for the Kentucky basketball team, as that is the NBA Draft withdrawal deadline. The final stay/go decisions from Chris Livingston, Antonio Reeves, and Oscar Tshiebwe will be made, but as it stands, not one of those decisions is clear. Of them, Tshiebwe's decision may be the most dynamic.
Going into last season, most assumed that it would be Oscar Tshiebwe's last season at Kentucky, and as the offseason began, that expectation continued. However, the effect of NIL on his decision was initially underestimated.
Last season, Tshiebwe made an estimated $2 million in NIL, which far surpasses the valuation of a late second-round NBA Draft pick, which is near the minimum salary of just over $1 million. With a return, there is optimism that he would make a similar amount.
On the other hand, Tshiebwe is 23 years old and his professional prospects would not improve with a return. Instead, he would almost certainly be taking a reduced role – which he is okay with – as is expected with the talented freshman class coming in. To add, Tshiebwe helped his stock with his NBA Draft Combine performance last week.
With that said, Tshiebwe's decision looks to be a "toss-up" and it is according to a live stream featuring Jack Pilgrim of Kentucky Sports Radio. Those hoping for a return include John Calipari, who has been recruiting him to come back for another season, and this weekend Calipari is expected to visit Tshiebwe in Charlotte.
This time next week, there will be a much clearer picture of what Kentucky's roster will look like and what roles will need to be filled.
Amidst Fan Frustration, Kentucky Contacts Top Transfer David Jones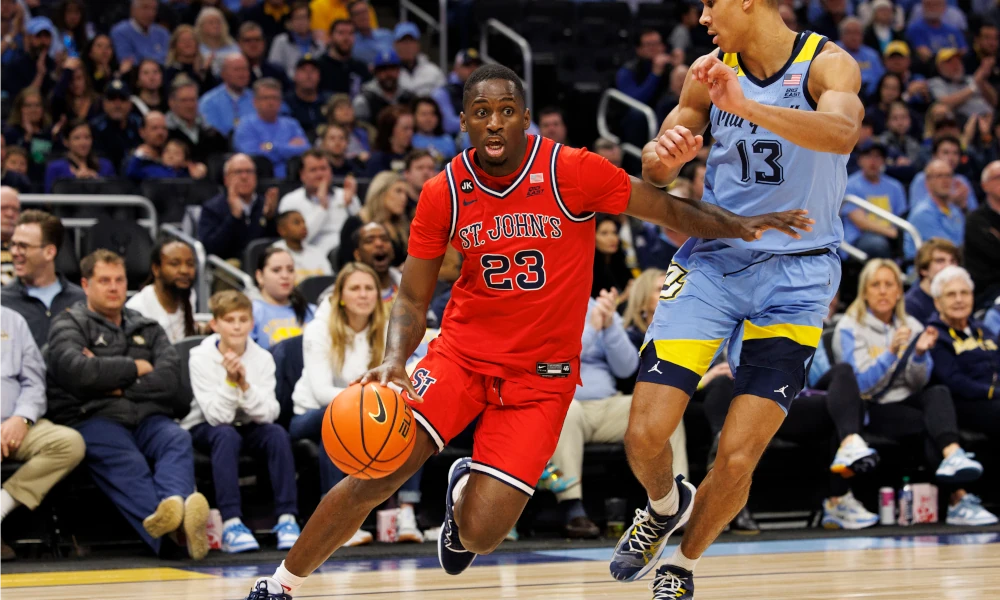 Kentucky has had several players leave this offseason, with more expected to depart as they make their final decisions by the May 31st NBA Draft withdrawal deadline. However, they have yet to add anyone to the roster. With only eight scholarships taken, of the thirteen the NCAA allows, there are spots to be filled.
This has been greeted by plenty of fan frustration. With Kentucky's freshmen anticipated to arrive on campus at the beginning of June, and the Wildcats set to play in GLBL Jam in Canada in mid-July, things must pick up soon.
With that said, on Wednesday, Kentucky reached out to St. John's transfer David Jones, who is one of the better wing options remaining in the transfer portal. Other schools that have reached out include Arkansas (obviously), Memphis, UConn, and Xavier.
Despite being the second leading scorer for the Red Storm (13.2 ppg), Jones entered the portal following the news that Rick Pitino would be taking the head coaching job. Interestingly enough, this is not the first time that Jones has entered the portal or that Kentucky has expressed interest in Jones.
Prior to his time at St. John's, Kentucky recruited Jones out of high school as a four-star recruit, even bringing him in for an unofficial visit to Lexington back in February 2020. However, Jones ultimately committed to Depaul, where he played for two seasons and averaged 12.5 points and 7.3 rebounds his last season there.
Then last April, Jones entered the portal for the first time and Kentucky again expressed early interest before deciding it wasn't a fit given the significant roles that Oscar Tshiebwe, Jacob Toppin, Daimion Collins, and Chris Livingston were going to have.
As Kentucky reaches out this time, they do so with roles to be filled on the roster, and the Wildcats could certainly use a 6-foot-6, 210-pound wing with a career average of 12.6 points and 6.5 rebounds.