The Morning After: UK vs. Missouri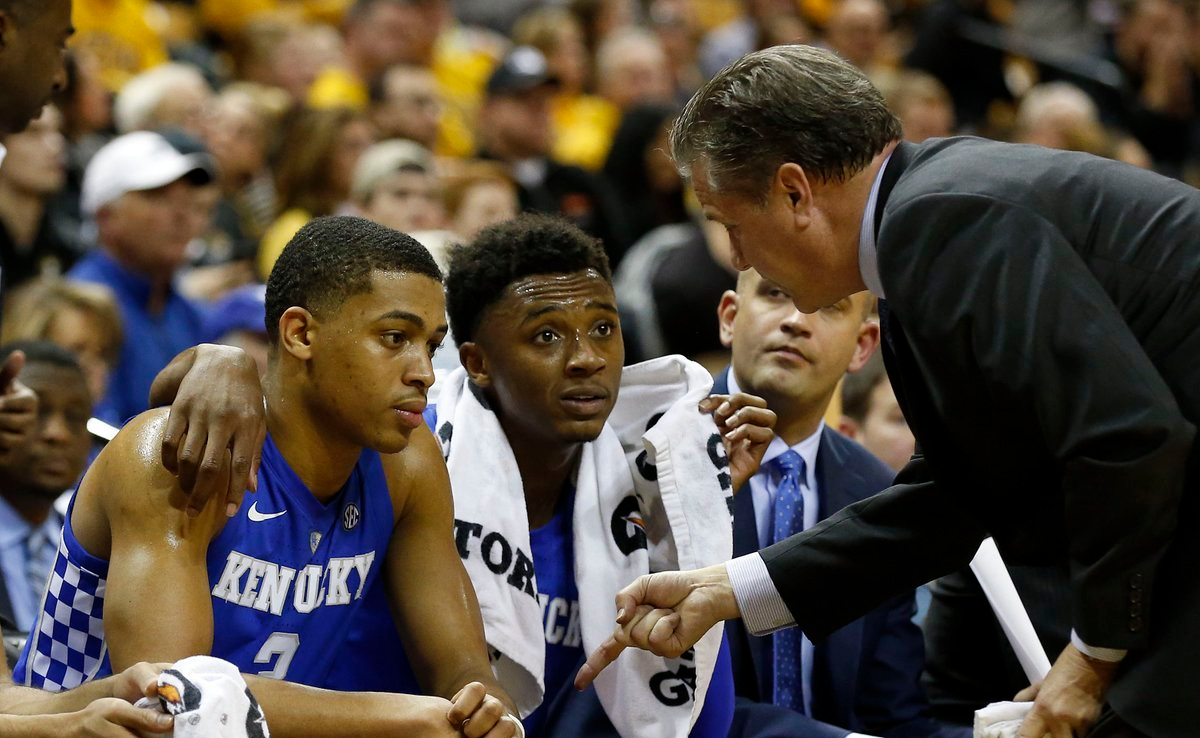 Kentucky entered Columbus, MO extremely confident after playing their best game of the season in an 86-69 win against, then No. 1 Tennessee. Last night couldn't have been any different, as the Cats sloppily defeated the now 12-13 Missouri Tigers by only eight points after giving the ball up 14 times and being outscored by 10 in the second half. Let's take a closer look into the game.
Reid Travis Diagnosed with Sprained Right Knee
The big story of last night's game is Reid Travis's injury. In the second half with 10:24 left, on a fast break attempt, Keldon Johnson accidentally fell into Travis' right knee. Travis was able to walk to the locker room under his own power. As of now, Travis has been diagnosed with a sprained right knee and it most people around the team are optimistic that the injury is not very serious, but can't confirm until an MRI is conducted.
This Morning, a former NFL Doctor and Kentucky fan tweeted this out which gives some reason to worry
After the injury, it showed just how valuable Travis is to this team. Reid's basketball IQ is clearly the highest on the team, his Stanford degree definitely doesn't hurt him in that regard. Kentucky's defense, currently 8th in the country in terms of efficiency, but seemed completely lost and committed too many defensive mistakes without Travis.
After the game, Calipari said that when Travis went down thegame changed, and in the final 10:24 he just wanted "take the air out ofthe ball" and come out with a win.
Travis will get an MRI when the team arrives back in Lexington, but the team is currently still in Missouri due to weather.
EJ Montgomery and Nick Richards Need to Step Up
Depending on the severity of the injury, Travis could miss some time. If that's the case, EJ Montgomery and Nick Richards to step up and fill the void. In the 13 minutes, Richards got to play he gave the Cats some quality play with 7 points (3-3) and 4 rebounds. However, Montgomery had two blocks but that's pretty much all he contributed as he finished with 1 rebound and 4 fouls in 16 minutes of play.
I believe that both will return next year, with Montgomery having the highest potential between the two but he has to contribute more. I hope Travis' injury is not severe but if he misses some time this could allow for Richards and Montgomery to grow and develop more before the postseason.
Although it's a big loss, the Cats could suffice until a healthy Reid is ready to return.
PER 40 MINUTES:
Travis – 16.3 points, 9.9 rebounds, 1.1 blocks
EJ/Nick – 12.4 points, 11.1 rebounds, 3.7 blocks
Sloppiness
Thank goodness Kentucky played a pretty good 23 minutes and jumped out to a 48-28 lead at one point early in the second half. Missouri outscored Kentucky 35-25 in the second half, but even more amazingly, Kentucky only shot the ball 12 times in the second half. This game was definitely won at the free throw line as the Cats shot 19-22 (86.4%) at the line compared to the Tigers' 5-7 (71.4%).
John Calipari ties Joe B. Hall
With the 66-58 win, John Calipari earned his 297th victory as Kentucky's head basketball coach, tying Joe B. Hall for second-most in school history.
After the game Calipari said, "I wish I hadn't."  Calipari was very humbled and gave praise to coach Hall, saying, "What Coach Hall did for Kentucky — following an absolute legend, maybe one of the greatest to ever coach this game.  He had to walk in and follow Adolph Rupp. Then get to Final Fours, win a National Title. I mean, what he did here, how he did it, and then he's become my mentor and my friend."
Did Missouri fans know there was a game?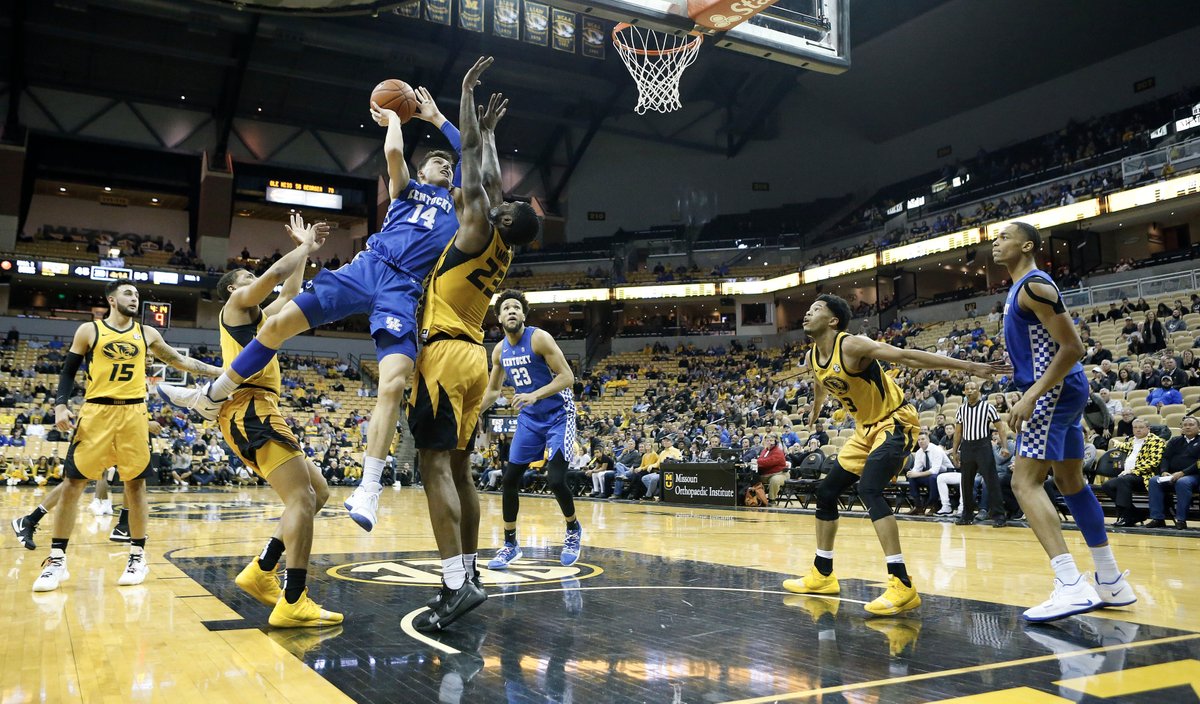 This is just embarrassing to have 10 people in the stands when a top 5 team comes to town. Missouri hasn't put out the best product on the court this year but they played hard (and dirty) last night and only lost by single digits (which is probably more on Kentucky). Calipari has infamously said Kentucky is every teams super bowl, but it looked like the puppy bowl last night.
The Cats move to 22-4 on the year and 11-2 in the SEC. It's good to get a "stinker" out of the way, but the Cats need to bounce back and execute more efficiently on each end. They have a great opportunity to do that this Saturday, as Auburn and it's highly efficient offense rolls into town.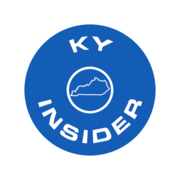 Kentucky Basketball Has Received a "Silent Commitment", Per Report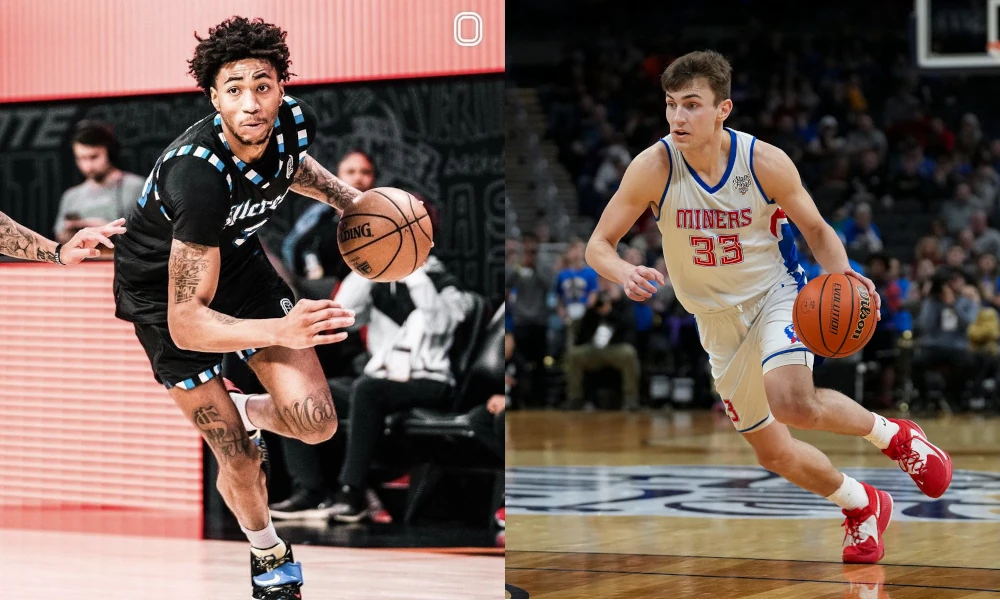 For the first two months of the offseason, Kentucky basketball waited in hopes of getting Oscar Tshiebwe to return, but it's getting into crunch time and Kentucky must start finalizing their roster before they play in the GLBL Jam this Summer.
As of right now Kentucky only has seven scholarship players on their roster, including five freshmen and two sophomores. With that being said, two players from the class of 2023 are expecting to have official visits this week. One that includes Joey Hart, who many people are expecting to be committing this week to Kentucky, even Matt Jones of KSR tweeted about a commitment coming soon.
Although Jones never said who it was in that tweet, he later revealed it to be Joey Hart on Monday's Kentucky Sports Radio show. Hart, a three-star shooting guard from the class of 2023, had an excellent end to his high school season – especially with his 3P shooting – and recently decommitted from UCF as he started to receive interest from more prestigious programs such as Kentucky, Indiana, and Texas among others.
With that said, there is one other player that KY Insider has been told is "Kentucky's to lose".
Meet Jordan Burks, a 6-foot-9 forward who is also in the class of 2023, ranked as a three-star recruit. Playing at Overtime Elite, similar to Kentucky freshman Rob Dillingham, Burks was the league's leading scorer. Following Kermit Davis' firing from Ole Miss, Burks reopened his recruitment and is coming off a visit to Kentucky the last few days.
In a statement last week, John Calipari said "We've prepared for all scenarios". The addition of Hart and Burks will certainly be good for depth, but the Wildcats still need to return Reeves and find one more high-impact player such as Arthur Kaluma.
Source: Antonio Reeves To Meet With Staff On Monday To Discuss Future Plans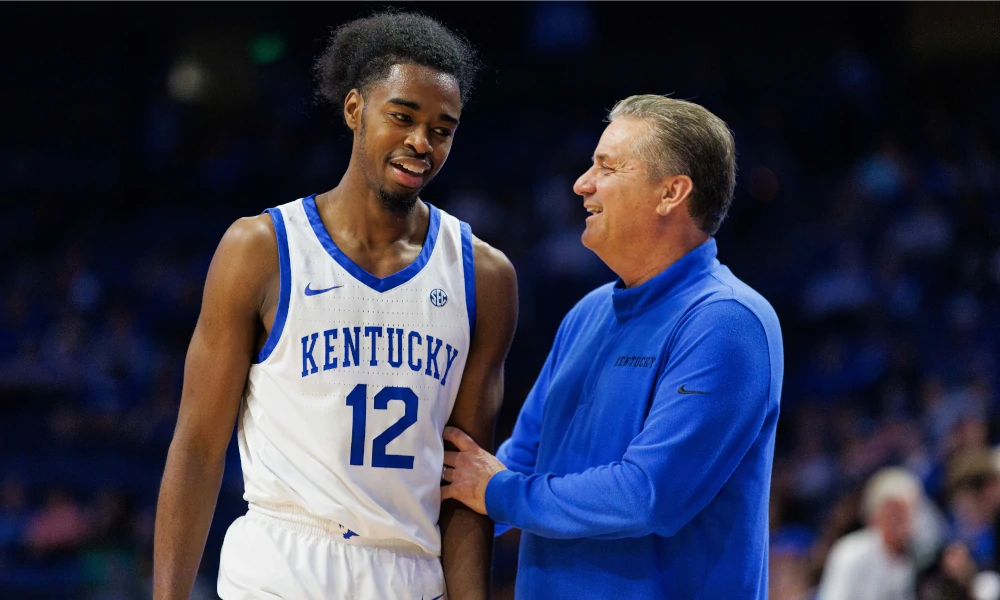 Antonio Reeves announced he was withdrawing from the NBA Draft on Wednesday, but his intentions on whether or not to return to Kentucky were up in the air. Now, that remains the case, but a source told KY Insider on Friday that Reeves will be meeting with John Calipari on Monday to discuss his future plans.
Reeves has been contemplating a return to Kentucky, as both NIL and his role are major factors in his decision. There have also been multiple reports of a number of schools tampering with Reeves, even though he is not in the transfer portal, which in itself is interesting. That list of schools includes Illinois, Indiana, Memphis, Michigan, and Oklahoma.
A big decision for the basketball program, Reeves would be a much-needed shooting threat and veteran presence added to the current young team coming in. Kentucky's No. 1 recruiting class needs veteran complementary pieces, and a star from last season's team would certainly help.
Regarding a timetable for an announcement, one could assume that it should come soon after his meeting with the staff early next week.
Five Schools Allegedly "Tampering" as They Recruit Antonio Reeves to Transfer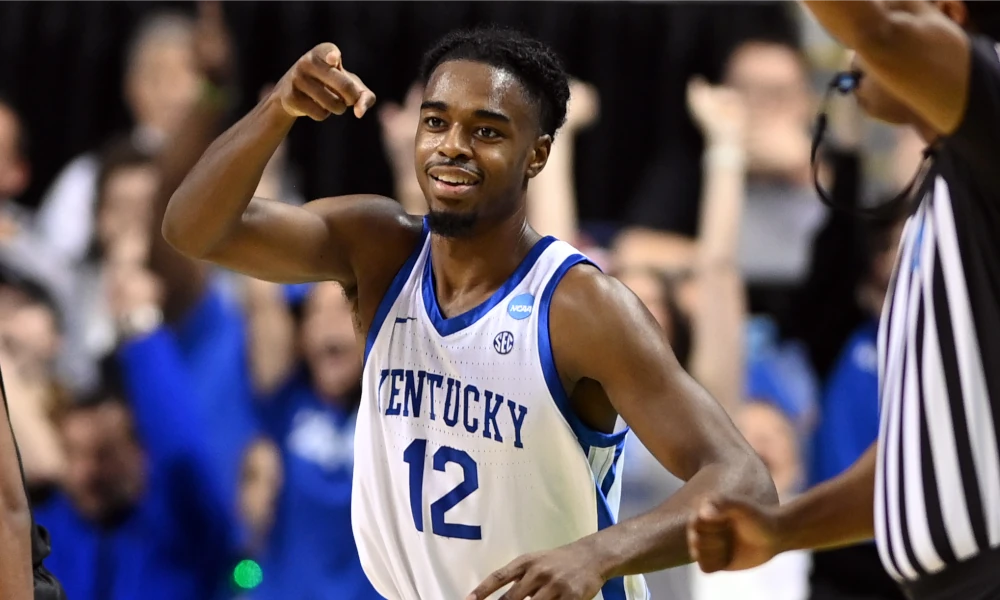 On Wednesday, Antonio Reeves was the lone Wildcat from last season to make the decision to withdraw from the NBA Draft and return to college. While he is returning to college, which college is yet to be determined.
Reports started surfacing a few weeks ago that schools were allegedly starting to contact Reeves through "backchannels" in an effort to get the reigning SEC Sixth Man of the Year to transfer. That has continued up to today, with five schools said to have contacted Reeves and trying to recruit him to transfer: Illinois, Indiana, Memphis, Michigan, and Oklahoma.
There are two things to point out in this situation. For one, Reeves is not in the transfer portal, and two, he has yet to graduate to become a grad transfer. According to the NCAA, if another school outside of Kentucky is contacting Reeves, that is considered "tampering" and is against the rules. Given the current state of college athletics, which has been likened to the "Wild Wild West", this should come as no surprise.
Those around Reeves have said that his decision will primarily come down to two factors, role and NIL. From all sides, Reeves enjoyed his time and Kentucky last season, and those factors were met. Talking with KY Insider last season after the Kansas State game, Reeves said "I'd love to be back. I love the school. I love the fans. I love everybody here."
John Calipari was expected to meet with Reeves but there have been no reports to confirm if that meeting has taken place. With that said, Reeves should certainly be Kentucky's No. 1 priority given their need of shooting and a veteran presence.