2022 Nike EYBL Louisville Session Interview: Justin Edwards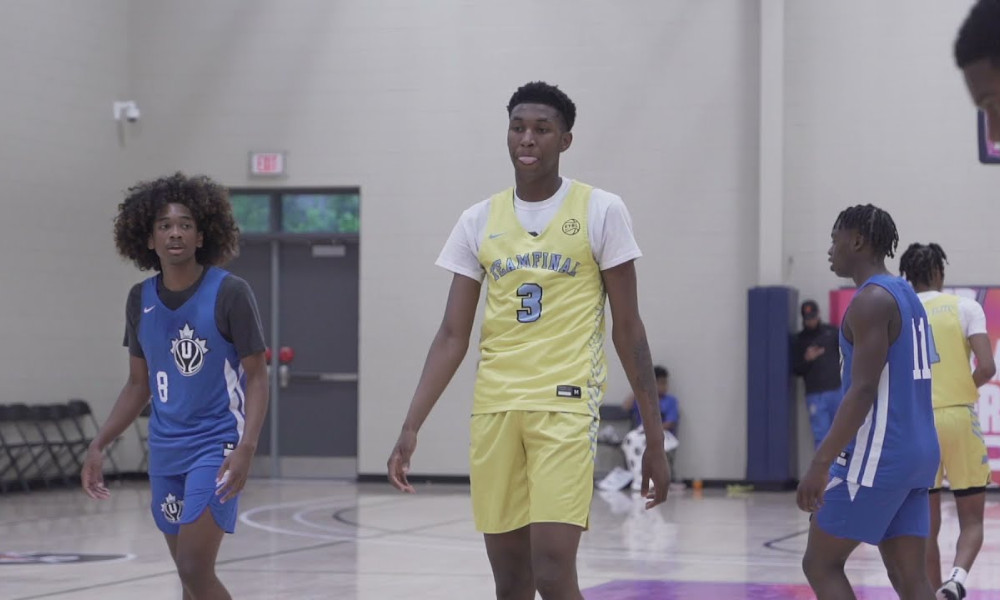 Over the course of this past weekend at Nike EYBL's latest session in Louisville, I was most impressed with Justin Edwards. Ranked as a top-five prospect, Edwards may be the complete all-around player in the 2023 class, and after watching him play, it is easy to see why.
While many players put on impressive performances, Edwards was able to show maturity within his game that is much older than his age, helping his EYBL team, Team Final, to an undefeated weekend. The 6-foot-7 forward was able to consistently make the right play on offense and make good reads on defense.
Edwards' coaches gave me two minutes in between games to have a brief interview with the versatile talent, and this is what he had to say.
There have been reports that Kentucky has gained ground in recruitment recently. Is that correct, and what did they talk to you about?
Yeah. They said they can help me be successful in basketball. They showed all the stuff they have done and all they have accomplished over the years. They showed me how I could be one of the guys on that list (successful Kentucky players).
As the lead recruiter, what has Coach Antigua been talking to you about most recently?
Uhm, nothing really. I talk to Coach Calipari a lot though. He's been checking in and keeping in touch with me. That is a big part because the head coach keeping in touch makes me feel like I am one of the main guys (recruiting targets).
Your Imhotep head coach, Andre Noble, has talked about how much relationships mean to you. What schools have done the best job at that?
Kentucky and Tennessee. They have pulled themselves away.
You made a big jump in the latest 247 Sports recruiting rankings. What does that say about you and your game?
Nothing really, I still have a lot of work to do. It just shows that they're recognizing me, but I still have more to do. My goal is to be No. 1.
---
Edwards can shoot, pass, defend, and find his teammates. Combine that with his improved athleticism and basketball IQ, and Edwards could contend to be the best player in this class.
Check out this brief breakdown to get up to speed with Edwards.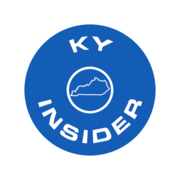 LOOK: Three Players of Kentucky Basketball's Freshman Class Arrive on Campus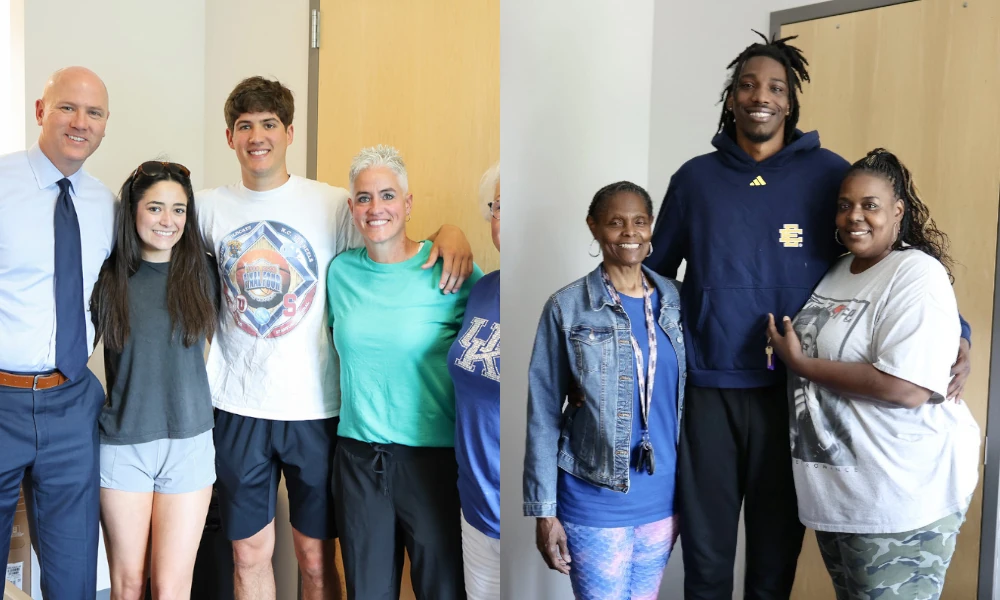 Returning just two players that played 5+ minutes per game last season, the biggest thing giving Kentucky fans any sense of optimism or hope is the incoming freshman class.
Featuring five players in the top 45, including three in the top 10, the 2023 class is Kentucky's second No. 1 class since 2015. Even more interesting, the class features two of the three top five prospects the Wildcats have signed in that same span. In other words, there are high expectations.
Of course, five freshmen and two returnees can't win a National Title, but while we await the staff to fill next season's roster, the freshmen have started to move into campus at the Wildcat Coal Lodge.
On Wednesday, Reed Sheppard kicked things off as he backed out of the Kentucky-Indiana High School All-Star Classic to move in early. As the official Kentucky men's basketball account put it, "the Sheppard Family legacy continues."
On Friday, two more members of the freshman class moved into campus, Rob Dillingham and Aaron Bradshaw.
With Sheppard, Dillingham, and Bradshaw now moved in, that leaves just Justin Edwards and DJ Wagner to make their moves. That is expected to happen this week. With Kentucky representing the United States in Canada for GLBL Jam, starting July 7th, it will be important for this team to start building chemistry.
Kentucky Reaches Out to Top Transfer, Former Top 50 Recruit Arthur Kaluma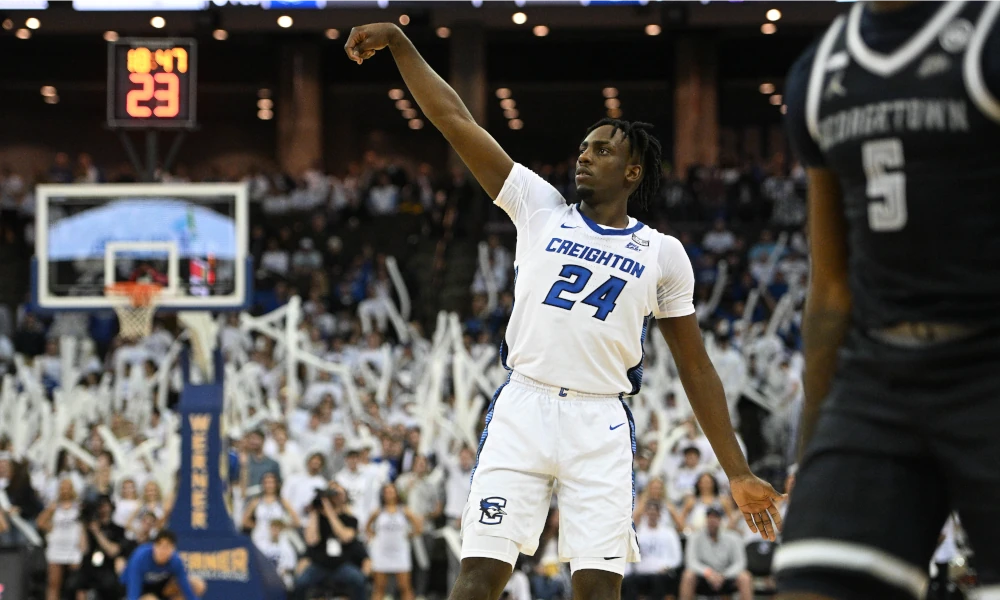 Kentucky's off-season just got even more interesting. After Oscar Tshiebwe and Chris Livingston announced their intentions to stay in the NBA, it was announced that Kentucky has reached out to Creighton transfer forward Arthur Kaluma, one of the best front-court players available in the transfer portal, according to ESPN's Jeff Borzello.
During his career at Creighton, Kaluma averaged 11.8 points, 6.0 rebounds, and 1.6 assists, shooting 42.3% from the field. Kentucky is joined by Alabama, Texas Tech, and Texas who are pursuing the sought-after new transfer.
Kaluma will be a hot commodity in the transfer portal, one that will have plenty of suitors. As it stands, it is reported that Alabama and Texas Tech are recruiting Kaluma the hardest. However, Kentucky is very interested and could envision him on next season's roster.
It will be interesting to see how Kaluma's recruitment develops over the coming days and weeks. Check out some of his highlights below:
John Calipari Issues Statement On State of Roster, "We've Prepared for All Scenarios"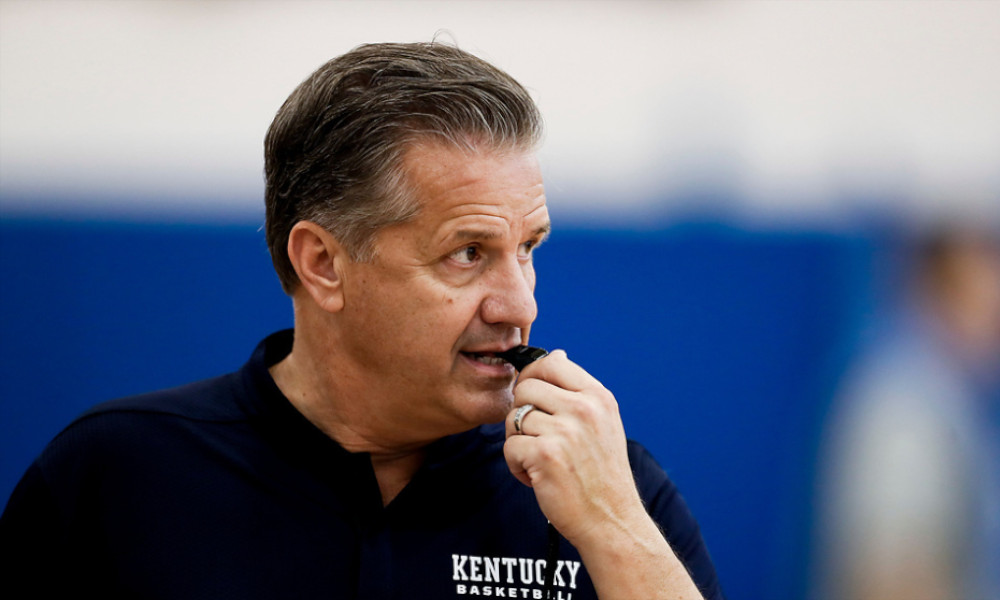 Outside of a TV interview for the Dan Patrick Show and a phone interview for a FOX Sports article, John Calipari talked to the media since the loss to Kansas State on March 19th. With the NBA Draft withdrawal deadline now passed and just seven scholarship players on the roster expected to contribute next season, there is reason for concern.
On Thursday morning, Calipari put out a statement on social media. Looking to ease those concerns, Calipari cited that while it has been quiet, Kentucky is "prepared for all scenarios" and "can move forward" to fill out the roster.
"We support all of our players as they weigh their options and pursue their dreams and it's my job to make sure these kids are making informed decisions. It may not be what you think or I think, but it's informed. But that also makes it hard to move until you really know what your roster is going to be. We've prepared for all scenarios and now we can move forward.

There's so much misinformation out there and most of it we can't address publicly. Numbers being thrown around just aren't accurate, who we are in contact with or who we are not in contact with, we don't make it public.

We want players who want this culture, who care about winning, understand what it means to play at Kentucky, both how hard and how rewarding it is, and have the ultimate drive to win and succeed on the biggest stage, which helps everyone," Calipari said. "We have a talented group right now which isn't finished yet, but when it's done we will have a talented team who will chase the ultimate goal together and make #BBN proud."
On average during the Calipari era, UK plays six players 20+ minutes per game, and eight players 10+ minutes per game. Looking at the roster, UK has four freshmen that are going to play significant minutes (20+ mpg): Wagner, Bradshaw, Edwards, and Dillingham. Two of the three players will play 10+ mpg: Onyenso, Thiero, and Sheppard.
With that said, Kentucky realistically has two significant roles and potentially a bench role to fill. The current top priority should now be re-recruiting Antonio Reeves, who announced he is returning to college but will weigh his options between returning to Kentucky and the transfer portal. Other names to watch are David Jones (St. John's), Isaiah Miranda (NC State), and Arthur Kaluma (Creighton).
With Kentucky playing in the GLBL Jam in Canada starting on July 7th, they will have to quickly fill out the roster. Meaning an interesting few weeks are coming up, and Calipari says he is prepared.