An NCAA Tournament Without Fans, Positives and Negatives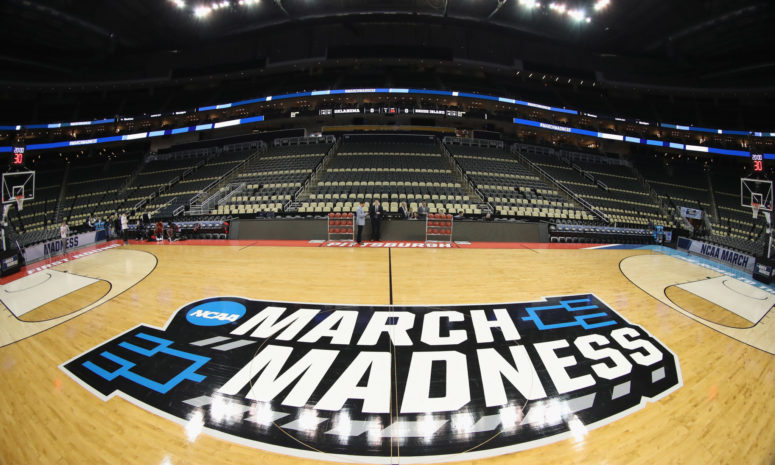 Wednesday afternoon, the NCAA made the decision to play the NCAA Tournament with only "essential staff and limited family attendance", effectively banning spectators in an effort to contain the spread of COVID-19.
Put aside your thoughts on the COVID-19, aka the coronavirus, it is the biggest topic in the world has now banned hundreds of thousands of fans from the NCAA tournament.
Now that this is a reality, let's take a closer look at the potential positives and negatives of the NCAA's decision.
Positives
Fewer Upsets?
The randomness and absurdity of the NCAA Tournament is unlike any other sporting event, hence "March Madness", but could this be the 'chalkiest' tournament ever?
The NCAA Tournament is the biggest stage that most of the 68 teams will play on and would feature more fans they have ever played in front of. The fans are key in creating that notable and passionate college basketball environment.
There are 63 games and there will still be upsets, but without the fans, I don't think there will be nearly as many. Players and coaches from Power Five conferences will be more calm, cool, and collected without the external effect of the crowd and will lead to less chaos.
Better Officiating?
In SEC play this season, we have seen the worst officiating in the country, which is proven here. W
It's no secret, most officials are influenced by the crowd and while it's not right, it is the human element of officiating. No official wants to be
Uniqueness
There has never been a sporting event as large as the NCAA Tournament to be played without fans, but now that is a reality.
Just to think, next week we are going to be watching games with practically no fans, meaning we can hear nearly everything from the court. That could be a problem for the NCAA
Negatives
Kentucky Without the Homecourt Advantage
There is one constant, the Big Blue Nation, and they travel in groves to support their Cats in March. This gives Kentucky a home-court advantage nearly everywhere they go, but this year is going to be different.
No Crowd Shots
Win or lose, March Madness brings the best of fans and one of the best parts of March is the crowd shots.
Economic Impact
The most obvious impact of the
SEC Player of the Year, Immanuel Quickley, isn't a fan.
One thing is for sure, this cements this season as the weirdest college basketball season ever.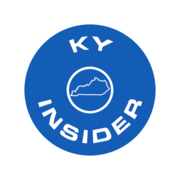 UK Football Cancels Spring Game as New Turf Is Installed, Looking at Field Concepts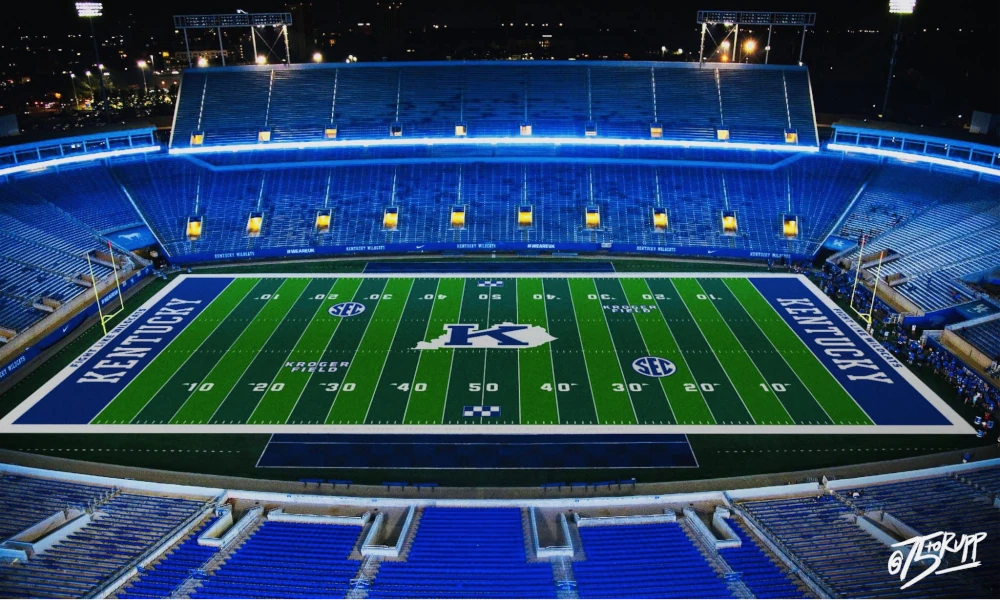 Kentucky Football announced on Wednesday that there will be no spring game this offseason because as they are replacing the turf at Kroger Field. This would be the first time since 2015 that the field will be changing since originally switching from grass to turf.
The Spring Game cancellation can be bad news for a lot of fans looking to catch the football team and see what they are looking like before fall camp begins later his year.
The good news is that UK has announced that they are working on one and potentially two open practice opportunities for fans to attend from March 6th-April 8th, in light of the Spring Game being canceled. Also, this has allowed many fan-made concepts to be created, to see what Kroger Field's new look can be imagined.
Here are some field design concepts that people have created and shared on Twitter.
Here's a couple other thoughts that'd be neat even though I hate the new wildcat. pic.twitter.com/ejr2K0Ybhm— Owen (@75toRupp) September 7, 2022
If UK wanted to throw it back to the 1980s, here's a glimpse of what that would look like. It's fair to say that the football stadium has transformed quite a bit.
New surface you say? pic.twitter.com/CL1Aoya1Ah— Owen (@75toRupp) January 25, 2023
The last design is likely what most Kentucky fans would be in favor of. Fans have missed the power K ever since it left the uniforms, and with throwback jerseys being so popular they have been pleading for throwback jerseys that incorporate it into the helmets.
The power K along with the state outline behind it would be an excellent addition, especially with how proud many of Kentucky's residents are to call the state their home.
While there are not a lot of details on what the new design may look like, it seems that the checkerboard may be no more in the end zones, according to the bid information.
There are many ideas for new turf designs and all fans should put their trust in the athletic department to make the best decision for the fanbase on this one. Let's just hope there are no asymmetrical Kroger logos on the field (looking at you Rupp Arena and Central Bank).
It looks like some other enhancements are happening as well, and the players look excited about it!
John Calipari Took Player's Electronics to Block Out the Noise Prior to Tennessee Win
"Block out the noise," is a message that John Calipari preaches to his players when they come to Kentucky. This season, that message may be as important as ever.
While the Kentucky fanbase is amongst the most supportive when the Wildcats are winning, they can be critical when the Wildcats are losing. Given the struggles the Wildcats have endured this season, the criticism has been louder than the support.
Even while many fans may not voice their displeasure on social media, many do. In interviews this season, several players have talked about trying to limit their time on social media due to the negativity and the effect it has had on their mental health. However, at a place like Kentucky, that is difficult to do.
To combat this, Calipari collected the players' electronics the night before the Tennessee game, and told them "we're going to get after this tomorrow."
Whether it was the phones or not, this team looked more focused and showed more effort, beating a top-five-ranked Tennessee on the road. After the game, Calipari added they will likely continue this going forward.
Tom Izzo of Michigan State was also a fan of the move, saying he called Calipari after the game, praising him for taking the electronics.
This Kentucky team has the talent to compete with anyone in the country, as proven on Saturday. If they can limit distractions and show consistency, a run in March is not out of the question.
Ugonna Onyenso introduces himself to the Big Blue Nation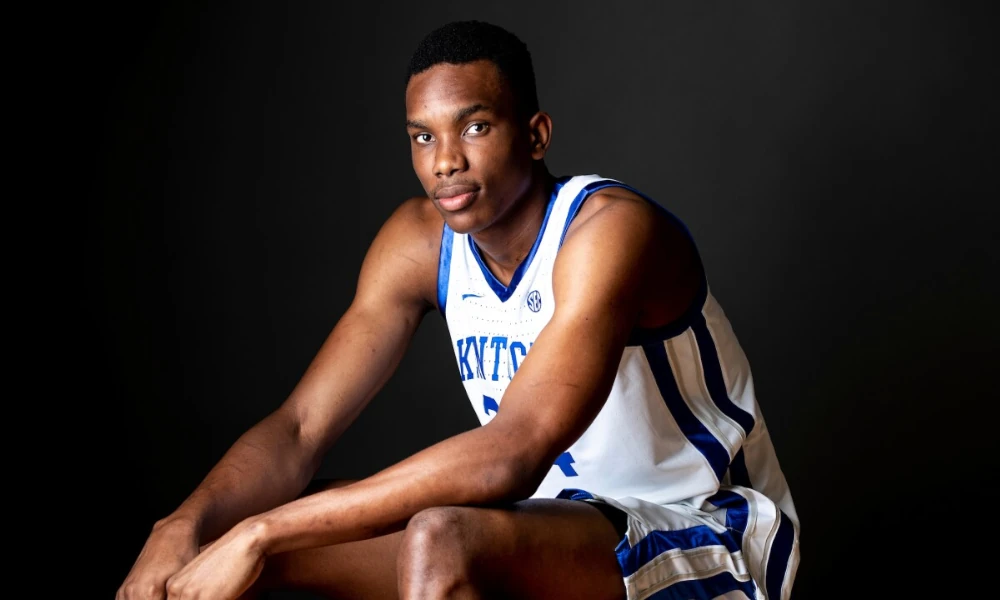 The Kentucky Wildcats looked impressive in the Bahamas, winning all four contests by an average of FIFTY points. Yet, this was without their newest signee, Ugonna Onyenso.
Originally a top-25 prospect in the class of 2023, Onyenso made the decision to reclassify in July after his official visit to Lexington and pledged his commitment to the Wildcats just days afterward.
With his reclassification, Onyenso did fall in the rankings to a top-40 recruit but don't let that distract you. The Nigerian native is 7-foot tall and has a 7-foot-5 wingspan, which makes him one of the best rim protectors in the country.
BBN Tonight and Keith Farmer caught up with Kentucky's most recent roster addition – who just joined practice last week – giving him the first opportunity to introduce himself to the Big Blue Nation.
In the interview, Onyenso talked began by talking about why he chose Kentucky, saying, "I wanted to be here (Kentucky) and I wanted someone like Coach Calipari to help me improve my game."
Later in the interview, Onyenso also talked about his one goal for this season, and it is one the Big Blue Nation will like. "I have only one goal, to help the team in any way win a championship. That's why I'm here," Onyango said.
At just 17 years old, it appears that Onyenso is already battling Oscar Tshiebwe in practice (last picture), which will surely benefit him in his development and help him become a key piece for Kentucky this season and beyond.
The interview can be watched in its entirety below.
Also published on A Sea of Blue.