John Calipari Willing to Go Over Mitch Barnhart, "Demands" New Practice Facility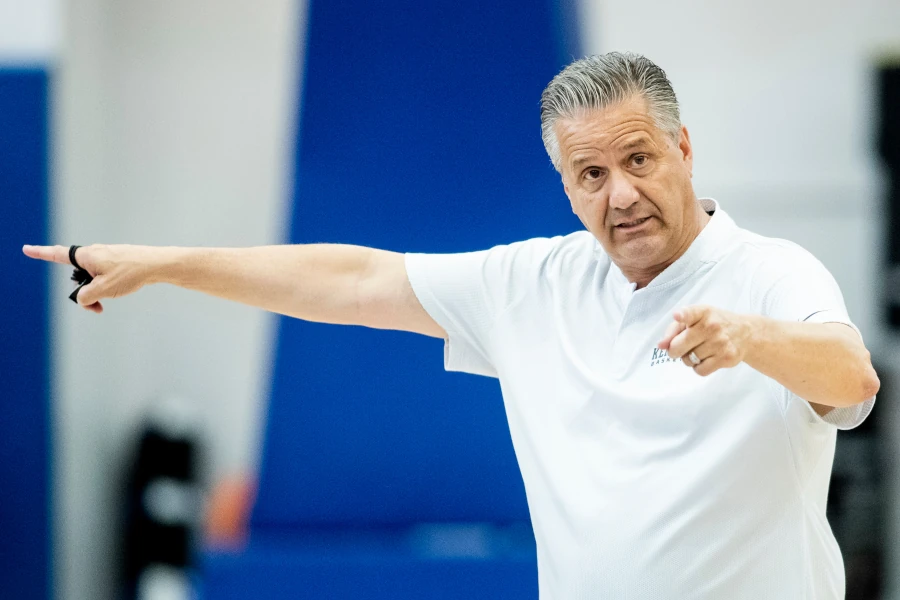 Since the start of the offseason, one of the major headlines has been John Calipari's desire for a new practice facility and the resistance he has been met with from Mitch Barnhart
Kentucky basketball is one of the greatest brands in sports, but Calipari has cited on several occasions that the practice facility is no longer up to the gold standard, which he says is "unacceptable".
In one such instance, Calipari talked about the Philadelphia Phillies visiting Lexington and taking a look at UK's athletic facilities. Being impressed with the baseball, football, and soccer facilities, they had high expectations for the basketball facilities. However, they were let down.
Then just last week, the ceiling began to leak during practice. While this is a minor repair, it doesn't give the best optics of an elite facility and is something that other schools can use to recruit against the Wildcats.
Citing the improvement of facilities around campus and for other sports programs, Calipari says it's time to do the same for basketball. According to Kyle Tucker of The Athletic, Cal is not going to wait any longer, and with or without the help of Mitch Barnhart, he hopes to have a new or upgraded facility done, "in a year, two years."
"Everybody should be behind this. Our administration. Look, our baseball facility might be the nicest in the country, and I'm happy about that. Our football facility, we spent $200 million. Soccer, unbelievable. Now, the track — I love it. And now, I would say, the administration should be like, we're doing this. How about the state? If this is the University for Kentucky, and it's the basketball program for the state, which it is, how about the state says, 'We're in. We're gonna invest.' I'll tell you right now, Anthony Davis gave $350,000 on a text to me (for flood relief). Do you know what our former players would do? They just gotta see it: What is it? So it's the next challenge that we all have."
As said in the quote, if Calipari is forced to raise the money on his own, he will, just as he did in 2012 with the locker rooms.
The biggest sources of money will come from former players, notably those from the Calipari era, who have earned over $2 billion in career earnings. In addition, Cal hopes that the state will invest as well and even believes that the Big Blue Nation would give saying, "I think you would have people give to it. That's one thing people in this state will give to: men's basketball. Oh, they'll give."
Within the new facility, Calipari wants to include the history of Kentucky basketball, giving Big Blue Nation, college sports fans, and tourists, in general, an interactive experience and an opportunity to learn about the program's storied past.
"How about (we build something) where people from east and west can come and there's the history of this program. Interactive. How about players interviewed about their experiences here, their recollection of their time. Anthony Davis, John Wall, DeMarcus Cousins — there's 50 of them! — where you could see them talking about their experience, where you go to the wall and press their picture and they talk. They will give to something like that. These kids will."
Since the loss to Saint Peter's, a fire has been reignited for Calipari, as he has been a man on a mission and proving that he has still got it by signing multiple five-star recruits, changing his recruiting approach, pushing to reignite Big Blue Madness, and reconnecting to the Big Blue Nation.
With that said, this new facility is the "next challenge".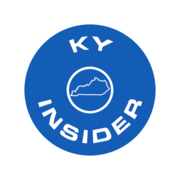 Chin Coleman Talks About Kentucky's 2024 Recruiting Class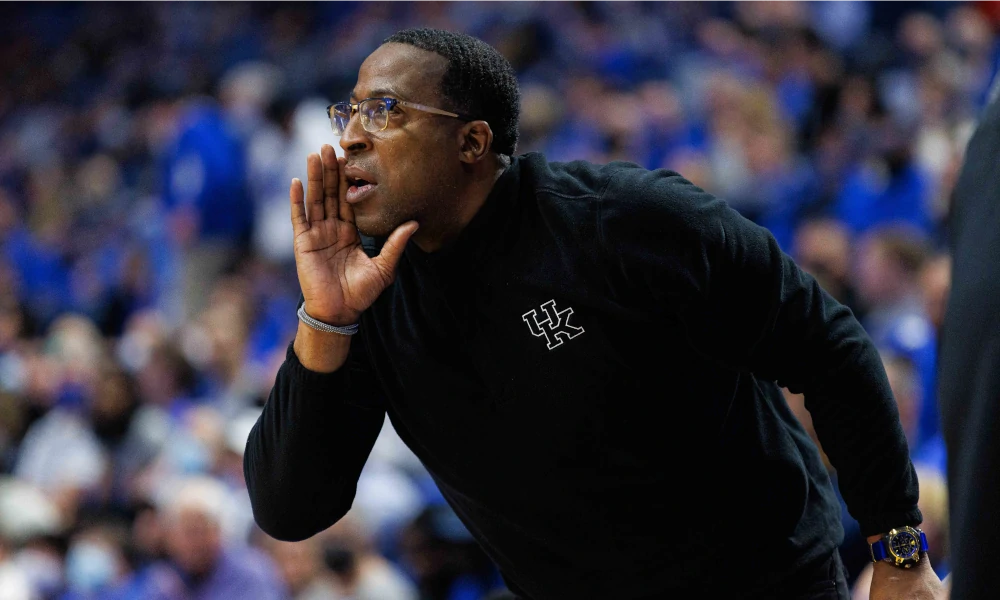 Kentucky basketball assistant coach Chin Coleman recently spoke with the media. While talking about the game, Coleman was asked about Kentucky's current signees in the 2024 class, which now sits No. 2 overall, all of whom signed this in the early signing period.
Somto Cyril
"A freak of nature, Coleman says. He says he has to get better with his skill-set, but that he does things that no one else in the world can do: "He's a freak of nature. Obviously, he's gotta get better with his skill set, right, but he does things that no one in the world could do, not even guys in the NBA could do some of the stuff that he does in terms of pure shot-blocker, pure vertical spacer. He gets way over the rim, and that gives you something that a lot of teams don't have."
Boogie Fland
With Boogie Fland, he says he's the best point guard in the country, and that he is expecting to give the keys to him when he arrives: "You talk about Boogie, who's the best point guard in the country," Coleman said. "We got the best, in Boogie, and we're expecting Boogie to come in here and have the keys to the Lamborghini and drive it the right way."
Jayden Quaintance
Talking about Jayden Quaintance, Coleman calls him a "prodigy": "You have a prodigy, who is probably–arguably one of the best players in the country regardless of class. '24, '25, it doesn't matter," Coleman said. "He too has some force and some physicality, but he's very, very, very, skilled. He's 6-10 245-250, and he plays like a guard," Coleman said. "The crazy thing about it is, two years, think about that. Jayden Quaintance for two years, that's unheard of."
Travis Perry
Coleman also dove in on Travis Perry, saying, "Hometown kid. His parents obviously share some relationships with the university. All he knows is blue. He wanted to go here no matter how many people recruited him. This is where he wanted to be."
---
On the recruiting class as a whole, he calls it a "unique" class that is different in its own way. Kentucky is on a hot streak in the 2024 class and beyond, and doesn't look to be slowing down anytime soon.
Check out Coleman's answer in the video below!
Kentucky Targets Play In Made Hoops Derek Smith Invitational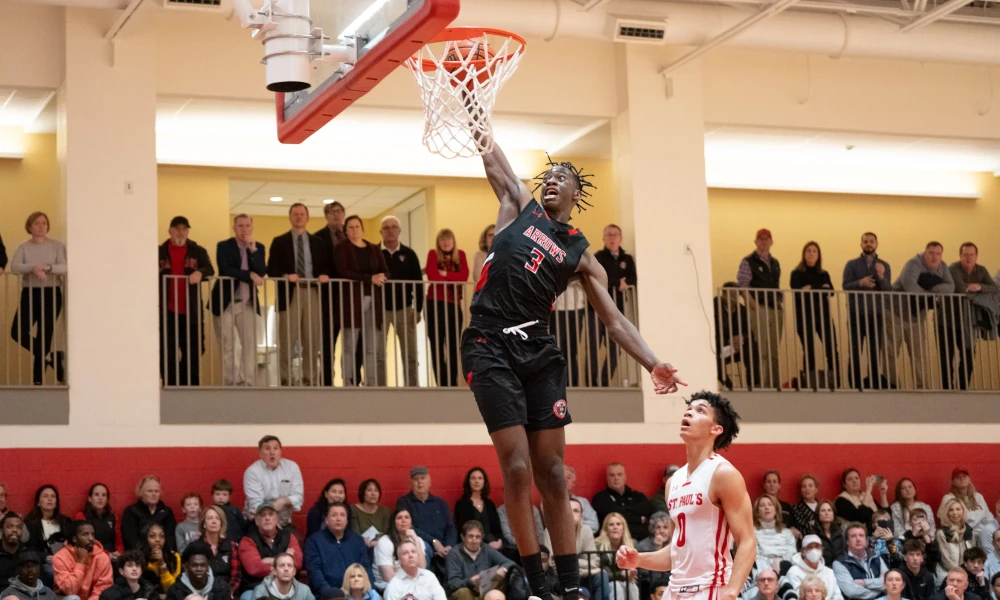 The city of Louisville had some of the nation's top high school prospects in town this weekend at Saint Xavier High School for the Made Hoops Derek Smith Invitational. A few of the nation's top high school teams were there as well, and they featured some very notable names.
Headlined by 2024 Kentucky signee Jayden Quaintance, who did not play in the event, there were a few major Kentucky targets in Louisville this weekend. The top player of 2025, AJ Dybantsa, who is a generational talent, put up a great game against Link Academy on Saturday, which features 2026 Texas signee Tre Johnson and 2025 Top-15 prospect Jasper Johnson.
Dybantsa finished with 25 points, and his teammate, 2026 Top prospect Tyran Stokes, is another major Kentucky target. He had 12 points. Jasper Johnson ended with 10 points for Link Academy, coming up short in the loss to Prolific Prep.
Sunday featured Prolific Prep vs. St. Xavier, where Dybantsa struggled, but Tyran Stokes made up for it. Dybantsa is known as an athletic finisher, who is long and can really score. That wasn't clicking on Sunday. Instead, it was Stokes who was playing very aggressively attacking the basket. He even threw down a few monster dunks. Stokes had a full head of steam attacking the rim all day. Kentucky's staff was in attendance.
Dybantsa spoke after the game on Sunday to talk about Kentucky and what it means to him to be offered by Kentucky.
"It's a blessing," he said. "High-major school, you know, multiple NBA players, a lot of college championships." He spoke about playing with other elite talent right now, and eventually at the next level, "I know how to blend well. I know how to get my teammates involved."
Dybantsa also went on to about what he is looking for his role to be at the next level: "Like a point forward or just play shooting guard at my height." He then talked about things he has to do to be his best at the next level: "Get all my ball-handling right, limit turnovers, and just making the right passes."
Dybantsa is a generational talent, and there was a lot of talent this weekend in Louisville. A notable win from the weekend was Fredrick Douglass' close win against St. Frances, who is a nationally known team. A lot to like about this weekend in Louisville.
Recap And Takeaways From Kentucky's Stunning Loss To UNC Wilmington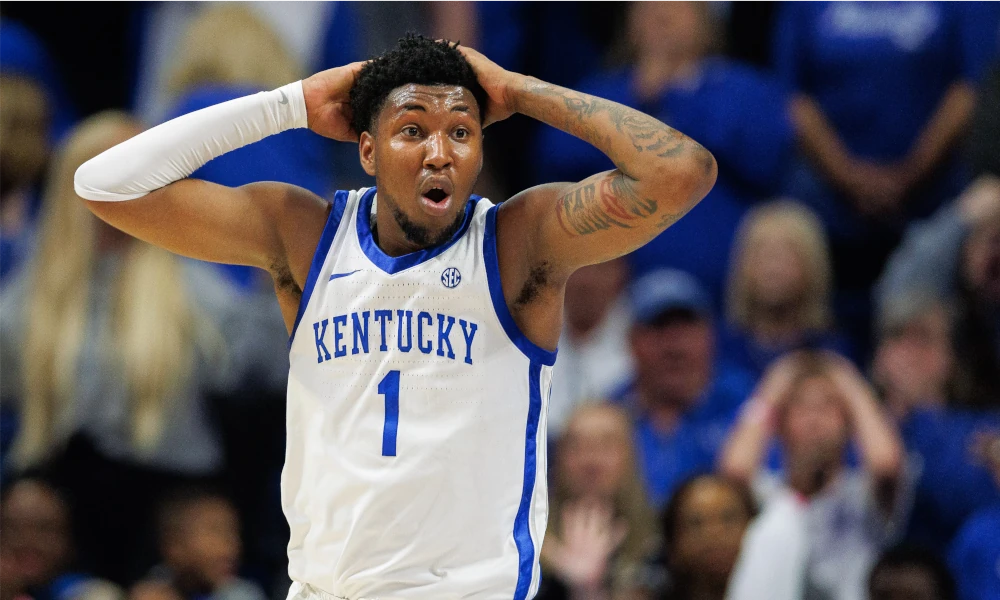 Kentucky looked like a totally different team on Saturday when they faced UNC Wilmington at Rupp Arena, losing to a score of 80-73.
Kentucky played a very sloppy game, putting up a season-high 14 turnovers, also as a result of very good defense from UNC Wilmington.
Let's dive into the takeaways from the game.
Kentucky Ties A Season-High 14 Turnovers
Kentucky did not look like the team we have watched to start the season. Playing very sloppy, and making questionable passes, Kentucky ended up with 14 turnovers, which ties a season-high.
The Cats had 9 turnovers in the first half alone, cleaning them up a little bit in the second half. Kentucky's assist-to-turnover ratio took a big hit tonight, with only dishing out 14 assists.
Kentucky Struggles From Three-Point Range
Kentucky's offense had struggles all night, with turnovers a big part of it from making questionable passes. But, Kentucky also struggled from deep. Not putting up as much threes as usual, Kentucky only attempted 17, and hit 5 of them.
Besides Reed Sheppard, no one else could get it going from behind the arc. Sheppard was the team's leading scorer, finishing with 25 points on 3 of 6 from deep, 9 rebounds, 6 assists, and added 2 steals.
Kentucky Looked Out Of Control
Kentucky had a lot of silly turnovers, especially in the first half, and played a very sloppy game on the offensive end, which ended up affecting the defensive side too.
There were times were Kentucky was forcing passes, which ended up in turnovers, but cleaned those up in the second half.
Overall, Kentucky looked like a much different team tonight, but will look to get their bearings after a week off, when they face Penn in Philadelphia on December 9th. No need to fret, BBN, we've got a good team.
Box Score