Kenny Payne Surprised at "Hatred" and Negative Recruiting at UofL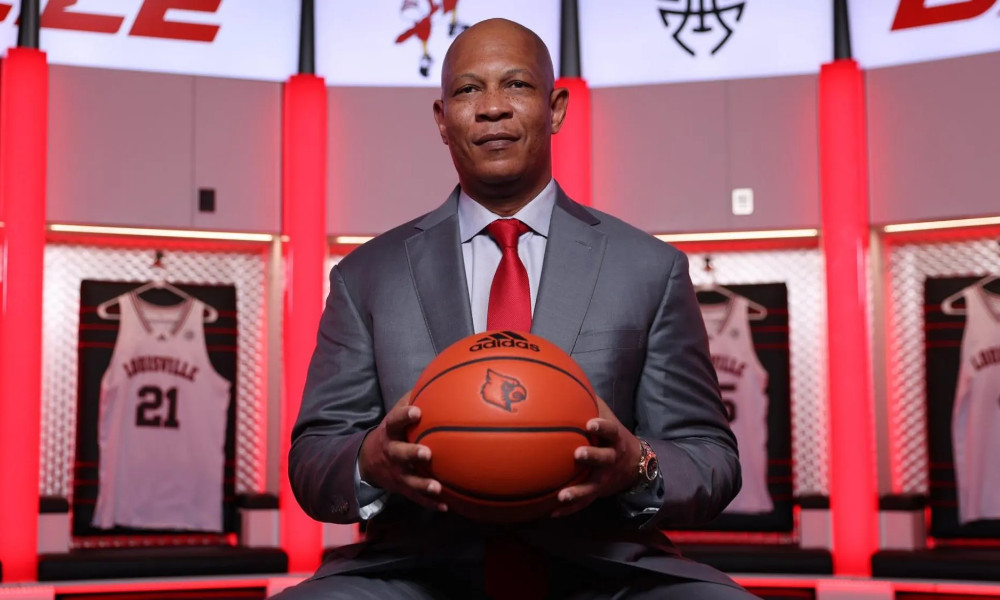 Over the past decade-plus, the Louisville Basketball program has been the country's most reliable source of athletic-department salaciousness, ranging from affairs between the head coach and booster's wife to an escort scandal to paying recruits.
It has been so frequent that the NCAA has not even provided consequences for all of the scandals yet. As of now, the NCAA has only issued consequences for the escort scandal, vacated their 2013 national title, and put them on four years of probation starting in 2017.
Five years later, NCAA has yet to issue any more consequences, but many believe it is just a matter of time before they are at least put back on probation.
Given that, many teams have used this to their advantage, using the provided ammunition against Louisville in recruiting. Most people familiar will college athletics and/or the world of recruiting would not be surprised by this.
That is unless you are Kenny Payne.
On Sunday, Payne talked to the media about being unprepared to face the negative recruiting. "I wasn't prepared for universities to say, 'Louisville's going on probation, why would you ever go there?' to deter these kids from listening and especially from people that I've helped in the past. It's a lesson for me."
While Payne did not list any names, he went on to say, "my relationships with certain people that have been in my life for 30, 40 years have changed."
Could these comments be directed at another talented recruiter down the road, John Calipari? Calipari and Payne are battling for two top 10 prospects, Aaron Bradshaw and DJ Wagner. The latter of which, Payne hired his grandfather, Milt Wagner.
Whatever the case may be, Kenny Payne knows to recruit. During his time at Kentucky, he received commitments from a dozen five-star recruits and several four-star recruits.
For someone with that amount of recruiting success, it is difficult to believe that Payne wasn't aware of the recruiting situation he was coming into.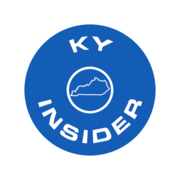 Sahvir Wheeler Says "Sky Is the Limit" for This Kentucky Team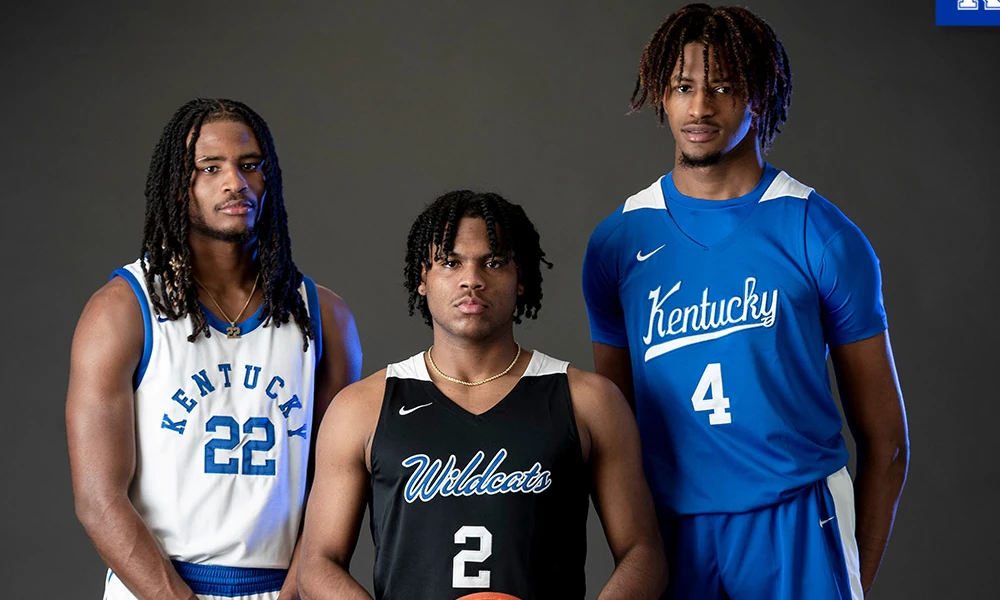 Sahvir Wheeler may be one of the more controversial Kentucky Wildcats amongst fans.
On one hand, Wheeler is a Bob Cousy award finalist and two-time SEC assist leader, proving himself as one of the best playmakers in the country. On the other, he is an undersized guard that can play out of control and is an inefficient shooter.
Wheeler hears both sides of the aisle but has looked toward the critics to find motivation and at himself to find areas for improvement.
In an interview with Kentucky Sports Radio, Wheeler talked about his self-reflection and looked at what worked and what didn't last season.
What worked?
"Playing fast. Playing fast worked. Being able to give it up sometimes and kind of run out, that worked. Just trusting myself, being confident, building relationships with teammates — because they want to see you succeed. All that worked."
What didn't work?
"I think sometimes I got a little out of control. I think defensively I took a step back. I think most of it was just because of the injury. Now that I feel healthy, I feel stronger, faster, more explosive, I feel like I'm back to where I was at the beginning of the year."
Physically, Wheeler is in better shape after losing weight and cleaning up his diet in the offseason. Even saying, "I'm as fast, even faster than I once was".
In August, the Big Blue Nation got to see the Wildcats and new and improved Sahvir Wheeler in the Bahamas, albeit against lesser competition.
Wheeler averaged 14.5 points on 61.1 percent shooting from the field and 93.3 percent from the line, but did struggle mightily from three, going 0-9. The senior guard also displayed more control, which was evident with a 24-6 assist-to-turnover ratio, equating to 6.1 assists and 1.5 turnovers per game.
Wheeler's play on the court shouldn't overshadow his importance off it, bringing toughness and his leadership to this team.
Five-star freshman, Cason Wallace talked about how great it is to have Wheeler to lead him. "It's great having Sahvir right there. If I have a problem with anything, he's always right there to help me."
Coming back for a second year at Kentucky, Wheeler has all the confidence in this team and himself, citing the "sky is the limit and beyond" and that he is "coming back with a vengeance." *cue the Batman music*
Read more of KSR's interview here.
Also published on A Sea of Blue.
Kentucky Basketball Unveils New Home Uniforms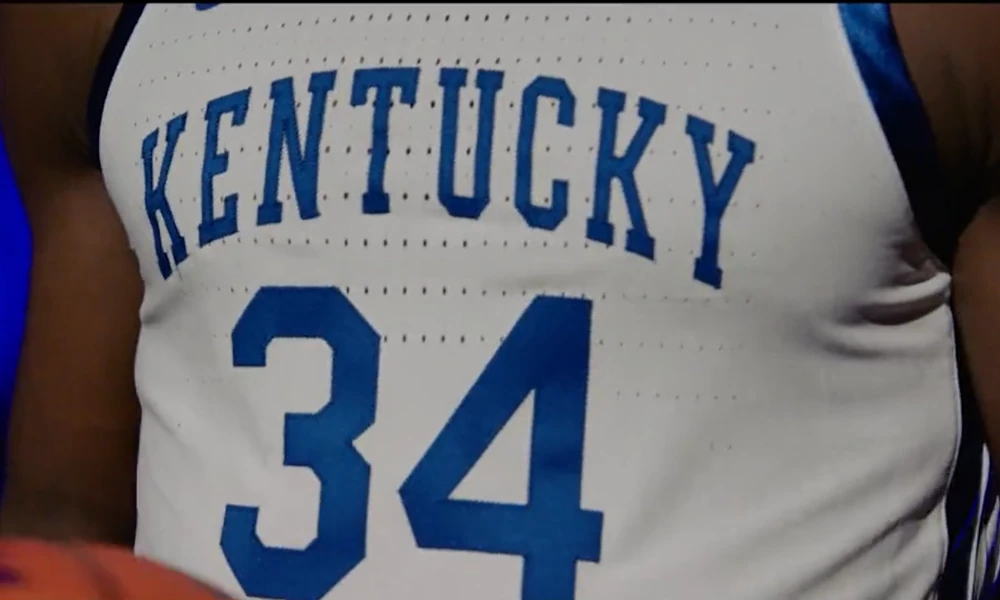 The Kentucky Wildcats have not been to the Final Four since 2015, which coincidentally is one of the last seasons that the checkerboard was used in moderation on the basketball uniforms. This was prior to the infamous pattern being featured very prominently on the sides of the jersey and shorts, which is what has been used for the past six seasons.
Over those six seasons, numerous players and many more fans have voiced their displeasure with the uniforms. The staff seems to have become pretty self-aware of this, with TJ Beisner making this trolling tweet in anticipation of the uniform unveiling.
Fortunately, the checkerboard is no more, at least on the home uniforms.
On Tuesday, looks of the new home basketball uniforms were released with Oscar Tshiebwe donning the new threads.
The uniforms feature a much more classic look reminiscent of Kentucky's classic uniforms of the past, specifically the early 2000s.
The away uniforms are sure to be released soon, but in the meantime, what are your thoughts on the new home uniforms?
Also published on A Sea of Blue.
John Wall Opens Up About Mental Health Struggles, "Darkest Place I've Ever Been In"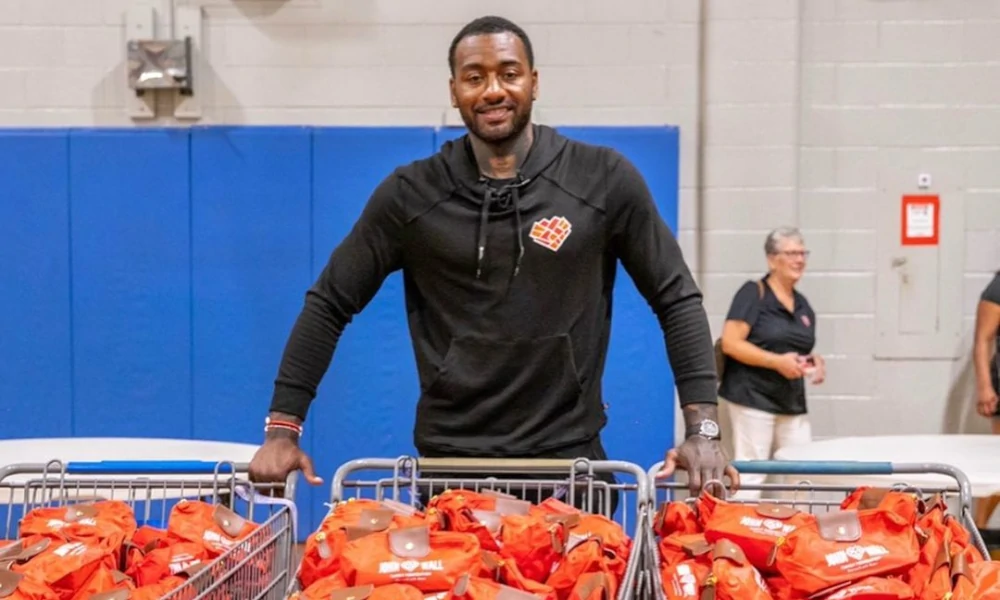 The last three and a half years have not been easy for former Wildcat John Wall.
In December of 2018, Wall had season-ending surgery to help with recurring left heel pain. A month into his recovery, he fell in his home and partially tore his Achilles tendon. This was worsened when the surgery to repair his Achilles revealed an infection from his heel surgery.
Through the physical injuries, Wall also had to deal with being traded to the Houston Rockets who opted to sit him as they tanked, in addition to the passing of his mother and grandmother in the midst of COVID.
While many knew about his injury struggles, few knew about his mental struggles. During a garden dedication for his mother earlier this month, Wall opened up and talked about just how difficult it was.
"I thought about committing suicide. Tearing my Achilles, my mom passing, my grandma dying a year later, in the midst of COVID. Me going to chemotherapy, sitting by my mom taking her last breaths wearing the same clothes for 3 days straight."
In the three and a half years since his initial injury, Wall has played just 40 games but his contract was bought out and he will be playing for a Los Angeles Clippers team with fellow All-Stars Paul George and Kawhi Leonard.
Wall's string of injuries is enough to force some players into retirement, coupled with the mental challenges he had to face, it is a testament to the strength of John Wall.
Also published on A Sea of Blue.