Injury Update on Cason Wallace and Sahvir Wheeler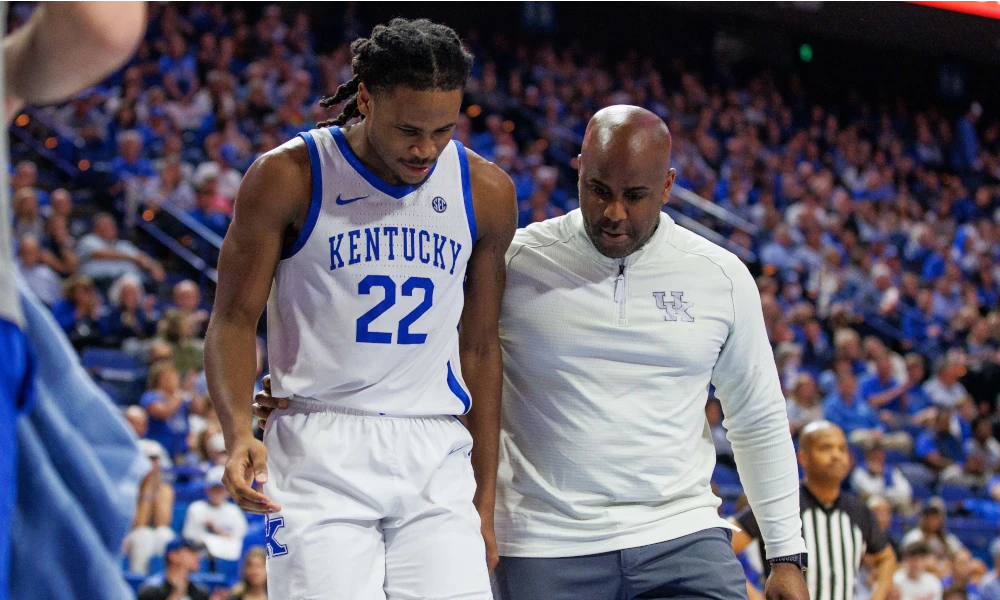 Already without Sahvir Wheeler, the Kentucky Wildcats are thin at point guard and they cannot afford another injury, especially this late into the season. On Wednesday, the Big Blue Nation collectively gasped as Cason Wallace went down with an ankle injury early in the second half, and was later taken to the locker room.
Fortunately, the injury does not seem to be severe. After the game, Calipari and the team had some promising updates on Wallace, and even an update on Sahvir Wheeler, who underwent a minor procedure on his tailbone early Wednesday.
Let's take a look.
Cason Wallace
John Calipari: "They X-rayed. He's fine. It's not swelled. So, we'll see. I'm hoping that he'll be okay for Saturday, but I don't know."
Jacob Toppin: "He's the toughest guy I know. He's going to play through injuries. If he's hurt, if he's got nagging pains, he's going to play through it. He loves the sport, but also he loves his teammates and he doesn't want to let his teammates down."
Oscar Tshiebwe: "He should be good, he should be good. (Smiles) I am not supposed to give too much information out."
Sahvir Wheeler
John Calipari: "My guess right now, and what the doctors told me, it's going to be a
couple weeks, or at least that's what they think. So this is who we have right now."
---
Based on Calipari's and the team's comments, Wallace could be ready to go as soon as Saturday's game against Arkansas. Yet, a precautionary decision could be made to rest him for postseason play. If that decision is not answered in Friday's pre-game media press conference, expect a game-time decision.
As for Wheeler, "a couple weeks" puts a potential return at mid-March at best. At that point, you're preparing for the NCAA Tournament and it is a risk to adjust the lineup, making a return unlikely this season.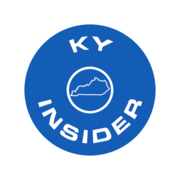 Tyler Ulis is "Back Home" in Lexington, Has Brought Immediate Impact as Assistant Coach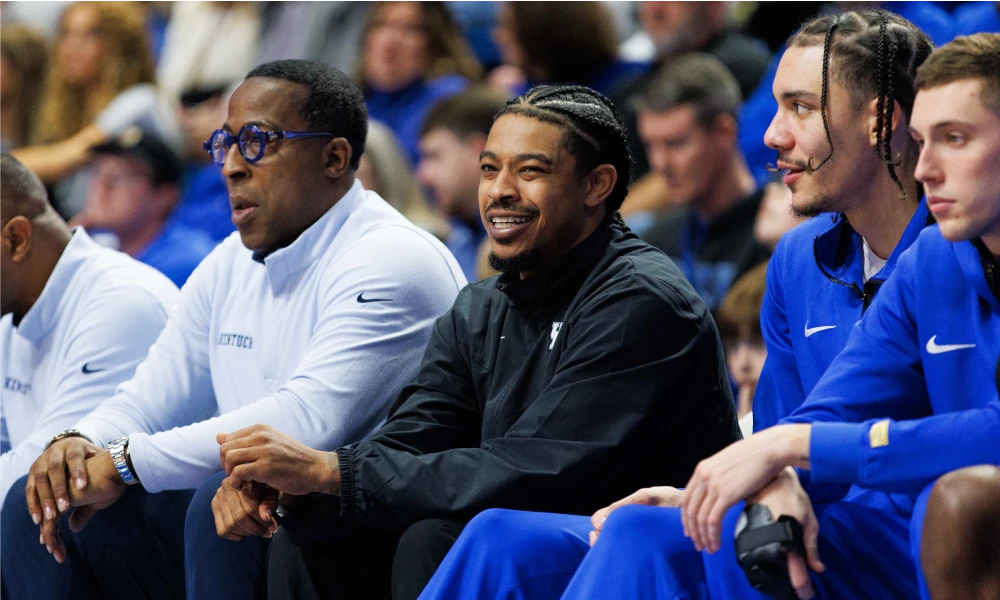 Since joining the Kentucky basketball Coaching staff as a student assistant in early January, Tyler Ulis has provided a much-needed spark to this year's team. Other than bringing excitement to the Wildcats fanbase, Ulis has helped with his knowledge on the bench and has played a part in the Cats' mid-season turnaround.
Upon his arrival, Ulis down with another fellow Wildcat and media member, Cameron Mills about his new position and his plans at Kentucky. "I just want to help as much as possible," Ulis told Mills.
In the small sample size that we've gotten from Ulis, it is clear that he means a lot to the team. A big part of this is that he is someone that they respect and can relate to, knowing that he was in their position just a few years ago.
Recently, Coach Cal stated Ulis was responsible for the tough road win against Mississippi State a couple of weeks back. Ulis read the Bulldogs' defense and pushed Cal to run plays through Chris Livingston, which resulted in the 71-68 win in Starkville.
One player that has benefitted the most from Ulis is Cason Wallace. Ulis's arrival time is something to focus on as it overlapped with the adjustment of Wallace becoming the full-time point guard, due to lineup changes and Sahvir Wheeler's injury troubles.
Until mid-January, Wallace had not received many reps as the point guard, but with Ulis in his ear, the improvement has been apparent. In the last three games – all quad-one victories – Wallace has averaged 7.7 assists, including a season-high 11 assists against Mississippi State.
"I just wanted to try to help him through certain stuff. And just try to help him make certain reads that he may not see at the moment, in the heat of the game." Ulis told Kentucky.com's Ben Roberts.
Tyler Ulis knows Kentucky way better than anybody out there. He's the perfect guy to be a part of Calipari's staff now and for the foreseeable future. The guards of this year's team and the guards of the highly anticipated 2024 class that includes DJ Wagner, and Robert Dillingham, will receive nothing but expertise from Ulis on how to be the floor general in Lexington.
Since Tyler has found his way back to Lexington, nobody has been more thrilled and excited that James Ulis, Tyler's father.
Looking at the adversity he saw his son go through during his shortened NBA career to being back at Kentucky, James Ulis said, "I think he's where he should be. He wants to stay in basketball. He's having fun. And he's home too. Kentucky is home for him."
It's great to see Tyler back on campus. There's no question or doubt of what his basketball mind can bring to the team, especially the guard play.
UK Football Cancels Spring Game as New Turf Is Installed, Looking at Field Concepts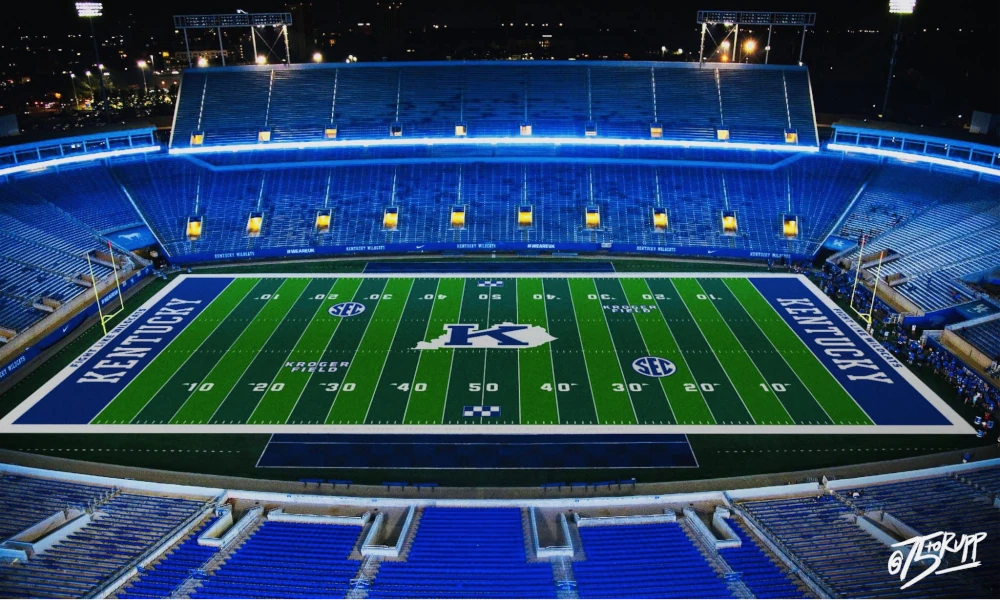 Kentucky Football announced on Wednesday that there will be no spring game this offseason because as they are replacing the turf at Kroger Field. This would be the first time since 2015 that the field will be changing since originally switching from grass to turf.
The Spring Game cancellation can be bad news for a lot of fans looking to catch the football team and see what they are looking like before fall camp begins later his year.
The good news is that UK has announced that they are working on one and potentially two open practice opportunities for fans to attend from March 6th-April 8th, in light of the Spring Game being canceled. Also, this has allowed many fan-made concepts to be created, to see what Kroger Field's new look can be imagined.
Here are some field design concepts that people have created and shared on Twitter.
Here's a couple other thoughts that'd be neat even though I hate the new wildcat. pic.twitter.com/ejr2K0Ybhm— Owen (@75toRupp) September 7, 2022
If UK wanted to throw it back to the 1980s, here's a glimpse of what that would look like. It's fair to say that the football stadium has transformed quite a bit.
New surface you say? pic.twitter.com/CL1Aoya1Ah— Owen (@75toRupp) January 25, 2023
The last design is likely what most Kentucky fans would be in favor of. Fans have missed the power K ever since it left the uniforms, and with throwback jerseys being so popular they have been pleading for throwback jerseys that incorporate it into the helmets.
The power K along with the state outline behind it would be an excellent addition, especially with how proud many of Kentucky's residents are to call the state their home.
While there are not a lot of details on what the new design may look like, it seems that the checkerboard may be no more in the end zones, according to the bid information.
There are many ideas for new turf designs and all fans should put their trust in the athletic department to make the best decision for the fanbase on this one. Let's just hope there are no asymmetrical Kroger logos on the field (looking at you Rupp Arena and Central Bank).
It looks like some other enhancements are happening as well, and the players look excited about it!
John Calipari Took Player's Electronics to Block Out the Noise Prior to Tennessee Win
"Block out the noise," is a message that John Calipari preaches to his players when they come to Kentucky. This season, that message may be as important as ever.
While the Kentucky fanbase is amongst the most supportive when the Wildcats are winning, they can be critical when the Wildcats are losing. Given the struggles the Wildcats have endured this season, the criticism has been louder than the support.
Even while many fans may not voice their displeasure on social media, many do. In interviews this season, several players have talked about trying to limit their time on social media due to the negativity and the effect it has had on their mental health. However, at a place like Kentucky, that is difficult to do.
To combat this, Calipari collected the players' electronics the night before the Tennessee game, and told them "we're going to get after this tomorrow."
Whether it was the phones or not, this team looked more focused and showed more effort, beating a top-five-ranked Tennessee on the road. After the game, Calipari added they will likely continue this going forward.
Tom Izzo of Michigan State was also a fan of the move, saying he called Calipari after the game, praising him for taking the electronics.
This Kentucky team has the talent to compete with anyone in the country, as proven on Saturday. If they can limit distractions and show consistency, a run in March is not out of the question.