UK Assistants Believe Reed Sheppard Will Be Next Season's "Biggest Surprise"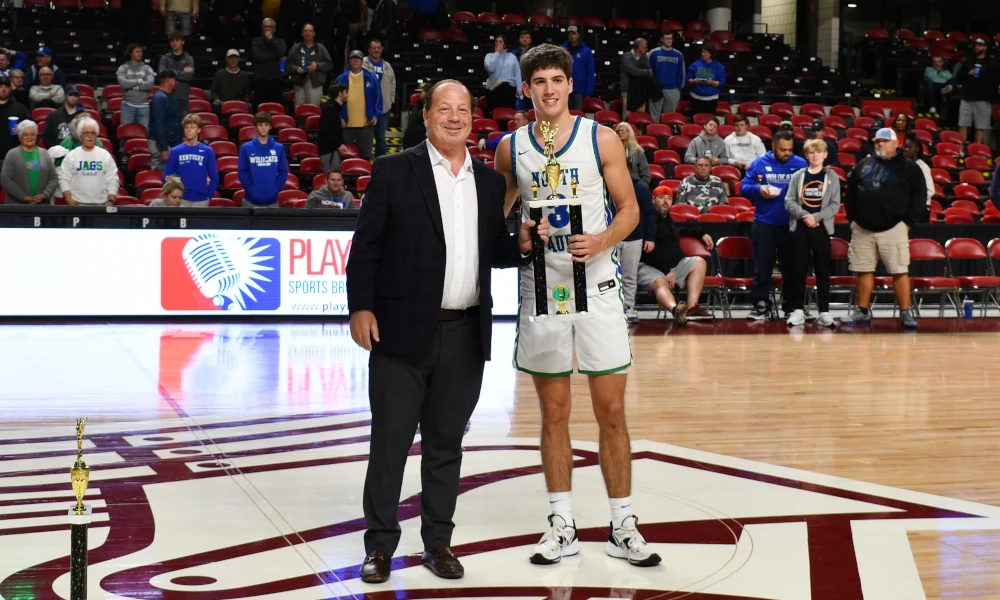 This past offseason, John Calipari and Co were on a mission on the recruiting trail. In recent seasons they were still recruiting at a high level, but it was up to the standard that had been set by the classes before.
On paper, the 2023 class has changed that. With four signees ranked in the top 10, Kentucky has secured the No. 1 recruiting class. However, the fifth signee for the Wildcats, Reed Sheppard, may be one of the most valuable.
The son of Kentucky legends Jeff Sheppard and Stacey Sheppard, Reed is currently ranked 29th in the country according to 247Sports composite, Sheppard is the highest-ranked recruit from the State of Kentucky since former Louisville player Chane Behanan (Bowling Green, KY) back in 2011. Furthermore, he is the highest-ranked recruit from the state of Kentucky to play for the Wildcats since Rex Chapman.
Yet, in terms of rankings, Sheppard may not be the most heralded recruit of the class. Kentucky assistant K.T. Turner believes he will be the "biggest surprise". "I think the biggest surprise is going to be Reed (Sheppard), the way he passes the ball, especially as he continues to get his shot better. He's going to be a really good player," Turner said during an assistant coaches roundtable.
But why? "His passing was phenomenal," Turner said after watching him for the first time. "You add that on top of his passing and shooting and he's going to be a really good player."
With a team full of superstar talent, Sheppard could be a 'do-it-all' guy that will benefit the team and John Calipari thinks so too. "He's here because he's a really good player who can help this team win," Calipari said.
You can watch the entire interview here.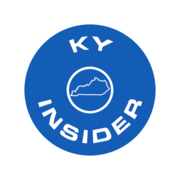 Top In-State Freshman, Jayden Johnson, Talks About His Dream to Play for Kentucky and John Calipari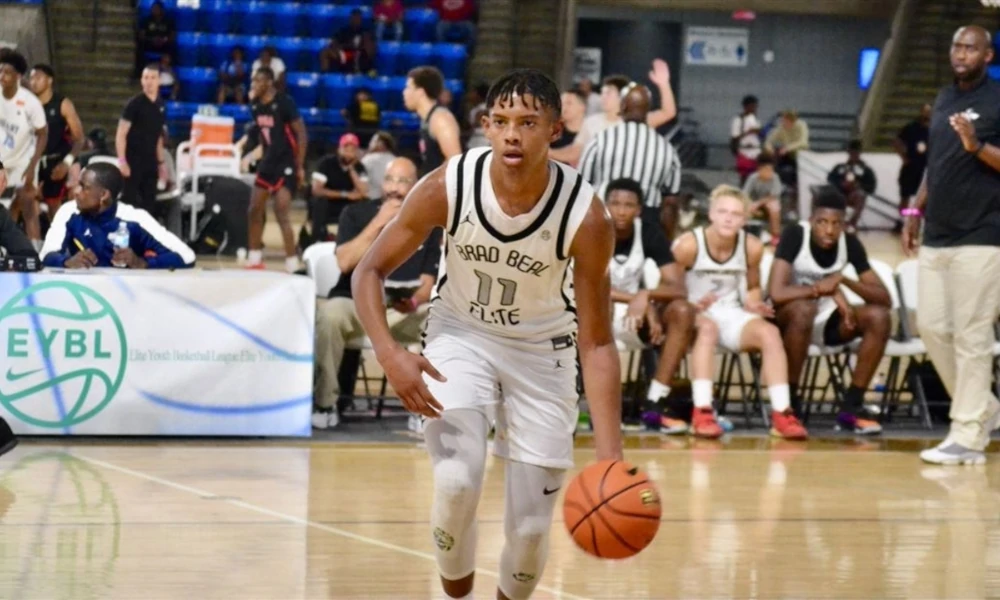 It's the dream of so many young basketball players, to put on the blue and white and play basketball for the University of Kentucky. This is especially true for the kids who have grown up in Kentucky. As is the case for Trinity (Louisville, KY) freshman guard, Jayden Johnson.
Johnson, who previously played on the varsity team at Louisville Male as an eighth-grader before selecting Trinity when starting high school this year, is one of the rising players in the 2026 class. While slender, Johnson already has good length and size, standing 6-foot-5, but also plays more maturely than his age.
With his size and skill set, Johnson, already holds high-major D1 offers from Cincinnati, Missouri, Texas A&M, and West Virginia. However, he has also received some interest from some pretty big local programs, Kentucky and Louisville.
Now Johnson is picking up a lot of hype recently playing a pivotal role for Trinity in their six-point win over Huntington Prep from West Virginia.
Back in December, Kentucky assistant coach Orlando Antigua attended the Play-by-Play Classic event held at Freedom Hall, where he got his first look at Johnson as Trinity took on Huntington Prep. While he did not have his best game offensively, he showed his aforementioned maturity, playing a key role in a narrow win: being a leader and talking on defense, and displaying the ability to find open teammates.
Following the game, Johnson said, "Growing up, I was a Kentucky kid, Kentucky fan. Always wanted to play for Coach Calipari, he's awesome". He is not the first prospect to say this, but it is a positive sign and may give Kentucky a slight early advantage.
Johnson has never spoken with Calipari directly, as he is unable to due to NCAA rules, but he says that Calipari has been in contact with the people who represent him. This a big first step in recruiting a young kid, who will receive a lot more attention over the next four seasons.
National recruiting services such as 247Sports and Rivals have yet to release their 2026 rankings, but Johnson is considered a Top-25 prospect. When the 2026 rankings start coming out, expect to see the 6-foot-5 guard high in the rankings and likely tabbed as the No. 1 player in the state of Kentucky.
Top Basketball Recruits Visiting Kentucky This Weekend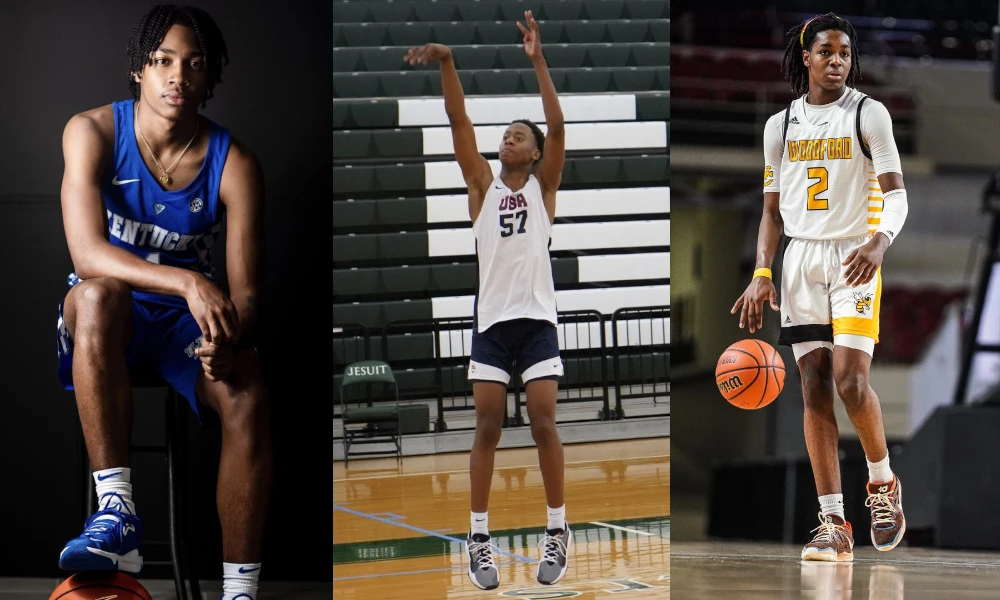 Kentucky and Kansas are the two most winningest programs in college basketball history, and any time they play each other it's going to be a big-time game. On Saturday, the two teams will face off for the 35th time, with Kentucky holding an overwhelming 24-10 advantage.
With a motivated team and excited fanbase, the Rupp Arena atmosphere will be one of the best this season, if not the best. This makes it a perfect opportunity to show the best of the program and Kentucky will have three top recruits making visits.
Let's check them out!
Rob Dillingham (2023, No. 9 Overall, No. 1 PG)
The lone Kentucky signee, Rob Dillingham is a part of a stacked 2023 recruiting class that includes Aaron Bradshaw, DJ Wagner, Justin Edwards, and Reed Sheppard. He is the No. 2 ranked point guard in the class behind, only behind Wagner (247Sports).
With a slim 6-foot-2, 165-pound frame, Dillingham is one of the most electrifying and most talented guards in the 2023 class. Currently playing for Overtime Elite, he is averaging 13.3 points, 4.8 assists, and 2.6 rebounds.
Unfortunately, playing for Overtime Elite, Dillingham does not meet all the criteria to be selected as a McDonald's All-American, specifically the following: "Attends and participates in a high school program that has ONE eligible varsity team and is a member of a high school athletic conference or league."
It is worth noting, that despite signing his National Letter of Intent, there have been rumors of Dillingham not actually coming to Kentucky. While his recruitment has been unique, I believe that is unlikely. His visit on Saturday should add confidence to that.
Tre Johnson (2024, No. 1 Overall, No. 1 SG)
Tre Johnson, the No. 1 prospect in the 2024 class (247Sports), would be a huge get for Kentucky to make a splash after missing out on Ian Jackson. A 6-foot-5, 180-pound combo guard out of Texas playing for Lake Highlands High School and is an elite playmaker that can do just about everything, but is an elite shooter.
Johnson's recruitment is spearheaded by UK's newest assistant K.T. Turner, known for his recruiting ties in Texas, and even ties to the Johnson family themselves. Tre's father, told the Lexington Herald-Leader back in August that Turner has "always been a good friend," and "He [Turner] reaches out to Tre every other day or so."
While Kentucky is in a good position, Johnson says he is "open to anywhere". Having already taken visits to Texas and Baylor, Kentucky will be his third with more coming including Arkansas, North Carolina, and Duke. With that said, the professional routes will be a contender to land Johnson's services.
Jasper Johnson (2025, No. 26 Overall, No. 4 CG)
Ranked as the No. 1 sophomore in Kentucky, and a top-30 prospect in the country overall, Jasper Johnson is receiving interest from top schools around the country such as Alabama, Arkansas, Indiana, and Tennessee.
Standing 6-foot-2, 165 pounds, Johnson is still growing into his frame, but possesses great length which allows him to be active in the passing lanes. On the offensive side, he possesses a smooth jump shot and some surprising explosiveness.
Jasper grew up a Kentucky fan as his father, Dennis Johnson, was an All-SEC defensive end for the Kentucky football team. However, he would like to hear more from the Wildcats, which will likely happen this spring if he sustains his high level of play. It is promising that he is taking a visit now.
Four 2023 Kentucky Signees Selected as McDonald's All-Americans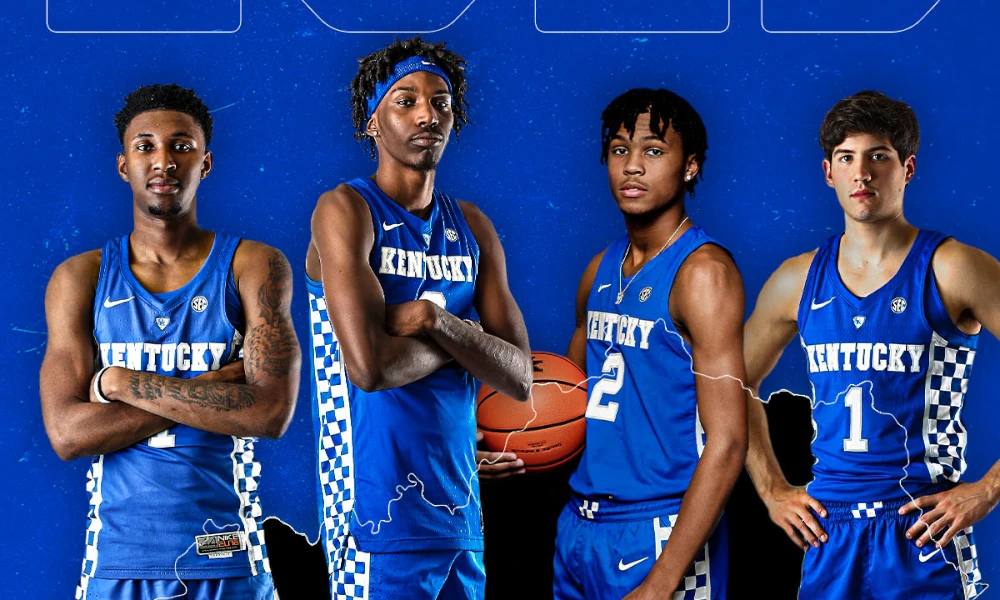 With four signees in the top 10 and five in the top 25, Kentucky's 2023 recruiting class is one of the best collections of freshman talent in school history (on paper). On Tuesday, the hype around the group grew as four were selected as McDonald's All-Americans: Aaron Bradshaw, Justin Edwards, Reed Sheppard, and DJ Wagner.
Kentucky's four selections are the most of any school, with Duke in second with three selections. However, Kentucky could have easily had five. Rob Dillingham, who is a consensus top-10 prospect and one of the most electrifying players in high school basketball, was ruled ineligible to be considered.
According to sources with knowledge of the ruling, Dillingham and Overtime Elite were both aware of the circumstances surrounding the game prior to his enrollment, and Overtime was given things to adjust in order to meet requirements but were unable to do so.
With that being said, the game will still be an opportunity for these future teammates to play together and for the Big Blue Nation to see them before they arrive on campus. Three Wildcats – Bradshaw, Edwards, and Wagner – will all team up on the East squad, while Reed Sheppard is the lone Wildcat on the West squad.
The game will take place on March 28th on ESPN.