Kentucky Football 2022 Spring Game Notes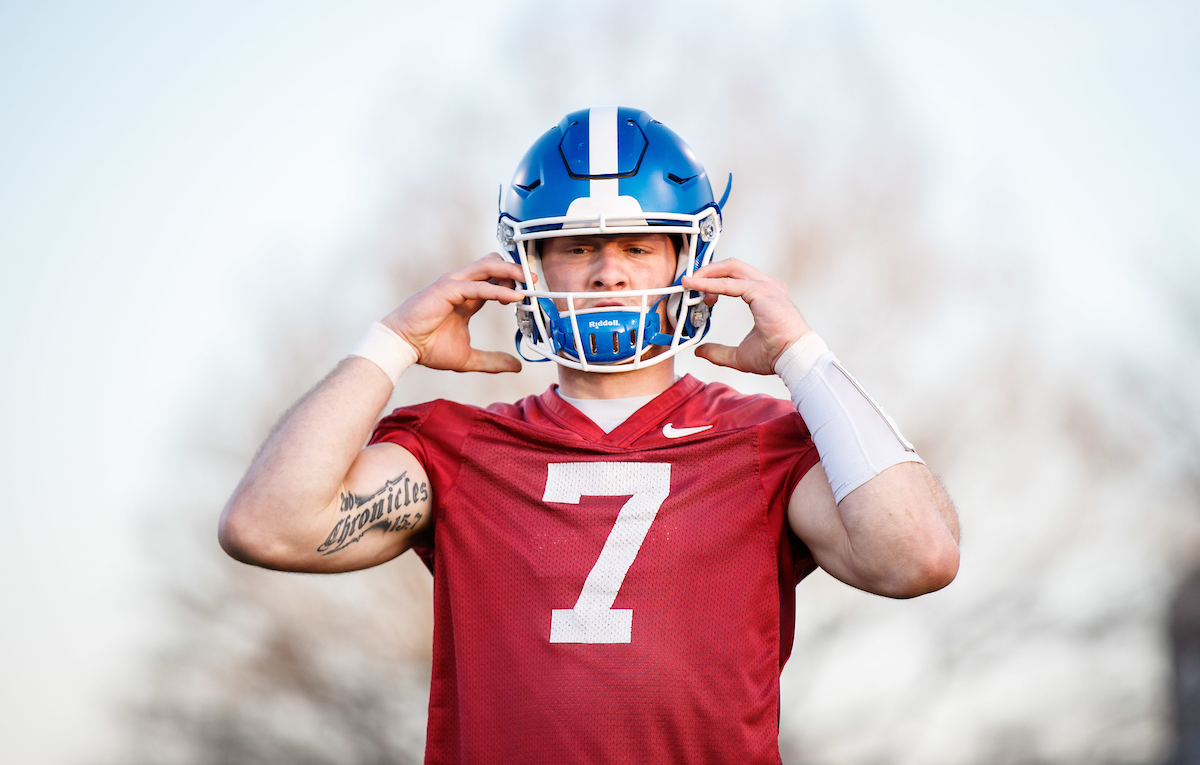 Photo by Jacob Noger | UK Athletics
Today's spring game was cold and for about 40 minutes, looked like it was going to be a whiteout. However, 40 minutes later it looked much more "springish".
Despite the weather, the Big Blue Nation got their best look at the Kentucky Football team so far. So let's break it down.
Will Levis Has Improved
The offense came out with a bang on the first drive. Will Levis completed all four of his passes for 41 yards, with Chris Rodriguez and JuTahn McClain adding in 21 yards as they went on to score with ease. Levis even went for a touchdown dive towards the end of the drive, which Stoops did not particularly like.
In just two drives, Levis already looked improved under new offensive coordinator and quarterback guru, Rich Scangarello. Outside of the general swagger, Levis looked poised in the pocket, showed excellent decision making, and displayed some improved footwork.
It has been a long time since Kentucky has had such a talented quarterback. Despite a limited playbook, there is a lot to be excited about what Levis can become this season.
Tayvion Robinson and Dane Key Continue to Impress
Kentucky lost their top three receiving options from last season and the 3,000 yards of offensive production that they were responsible for. However, they have brought in several talented wideouts via recruiting and the transfer portal.
Virginia Tech transfer Tavion Robinson and true freshman Dane Key have been the stand-out receivers in spring practice and that was only solidified after today. Both caught 20-yard passes and showed their ability.
Robinson looked a bit like last season's Robinson (Wandale) at times today. He notably moved well after the catch, showing his elusiveness and ability to get extra yards. Finishing with 3 catches for 42 yards.
Key, the top-rated prospect in the state of Kentucky in the class of 2022, made some spectacular catches including this dart from Will Levis for a touchdown.
With that said, there were several dropped passes that were on target. If Kentucky wants to have depth at the receiving position, this does need to be cleaned up.
Overall, with 22 different players making a catch today, Kentucky is in much better shape with its passing game compared to recent years.
Mike Drennen and JuThan McClain
Chris Rodgriguez looked good, but as proven as he is he was only in for one drive. That gave way for Mike Drennen and JuThan McClain today, with each performing well.
Coming out of high school, Drennen was a four-star top-300 recruit in the 2020 class. Understandably, expectations have been high, but they have not been met. Today, Drennen came to play. Showing some impressive versatility and ball skills, he impressed with 10 carries for 43 yards, including two touchdowns.
McClain looked to be in much better shape and showed some nice runs today, totaling 6 runs for 24 yards. His game seems to fit better within Rich Scangarello's offense as well, giving him the ability to go wide and use the field.
Expect both players to contribute this season and looking into the future, this could be a dangerous combination for SEC defenses.
Defense Struggled but Had A Bright Spot
On Wednesday, Brad White voiced his frustration with his defense following practice. Early today, he had plenty to complain about today, but with good reason, being a general lack of depth.
With that said, as the scrimmage went on, the defense was able to find some footing, notably redshirt freshman Jordan Lovett. The six-foot-two in-state product, totaled nine tackles, two pass breakups, and a forced fumble.
Until the defense is able to get some of their key pieces healthy, they are not going to look very good.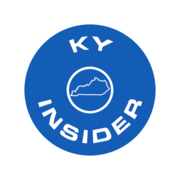 Chris Oats, Senior UK Linebacker That Suffered a Stroke, is Celebrated on Senior Day and Even Throws an L's Down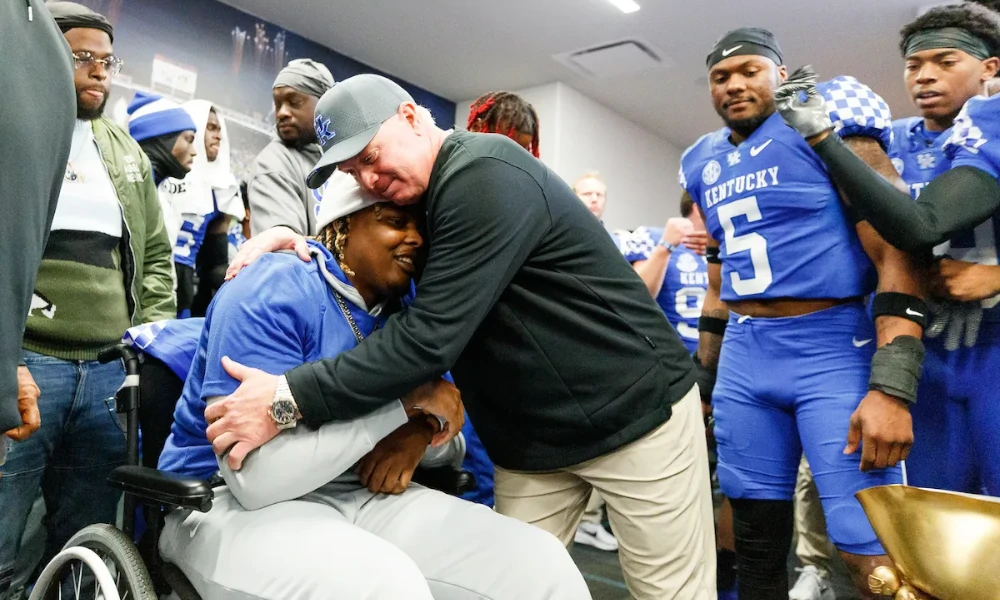 Chris Oats committed to the Kentucky Wildcats as a four-star linebacker in 2018. After two seasons, he had appeared in 25 games and recorded 73 total tackles, 2.0 sacks, two forced fumbles, and two fumble recoveries.
Things were trending up for Oats as he was set to become a defensive leader and have a breakout season, but in May of 2020, he suffered a career-ending stroke. While the medical incident ultimately forced Oats off the field, his legacy has been carried with the team on and off the field.
On the field, one rotating Kentucky player wore his No. 22 jersey without a name on the back in honor of their teammate during the 2020 and 2021 seasons. Off the field, Oats reminds the team what "true adversity really is" says head coach Mark Stoops.
Since his medical incident, Oats has been progressing with rehab. With the help of Big Blue Nation, $170,000 was raised last summer to help Oats and his family purchase a wheelchair-accessible van to get to and from treatment.
That treatment has helped Oats regain some movement and independence. In March of this year, Oats was able to stand up with the assistance of his family for the first time since the incident.
In September, he was able to walk his sister down the aisle, citing it as motivation for what he has worked so hard for.
The most emotional moment came on Saturday as Oats participated in Kentucky's senior day activities, standing up and even throwing an L's down.
After the game, Stoops talked about the emotions of having Oats on the field and what he has meant to the program. "You have a tendency to feel down or disgruntled or — that's real adversity. He's facing it head-on. I'm sure there are ups and downs. I know there is. But we all can learn a little bit from that."
Barion Brown Puts a Stop to Transfer Rumors, Says He Is "BBN for Life"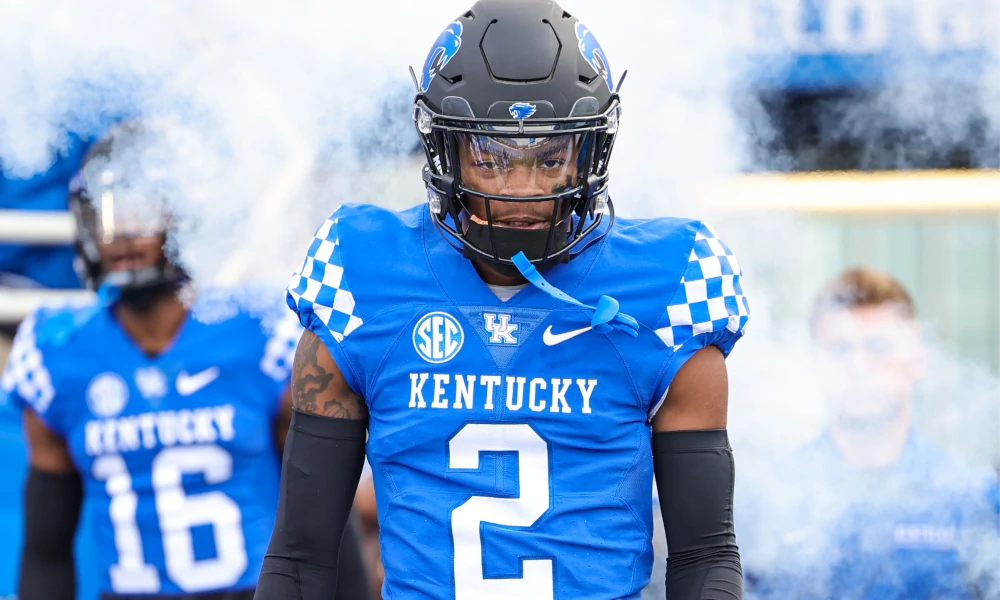 This season's Kentucky team had plenty of experience but also had plenty of young talent, including some explosive offensive players. During his weekly call-in show last week, Mark Stoops talked about trying to keep this group of freshmen, calling it a "free-for-all" where schools just throw money at players.
One of those explosive freshmen is Barion Brown, and in recent weeks there was a rumor that he could be looking to transfer. Brown responded several times to fans on social media that was not considering leaving, but after Saturday's game he wanted to end any and all doubt about his return.
When asked in the postgame press conference, Brown quickly dismissed the rumors and said that he doesn't know where they came from, but that he will return and is "BBN for life."
This is positive news, as Brown has proved himself as one of the great young talents in the SEC. With the Bowl game still remaining, Brown already holds the Kentucky freshman record for receiving yards in a season (604) and most pass receptions in a season (45).
Mark Stoops Calls NIL/Transfer Portal Era "100% Free Agency"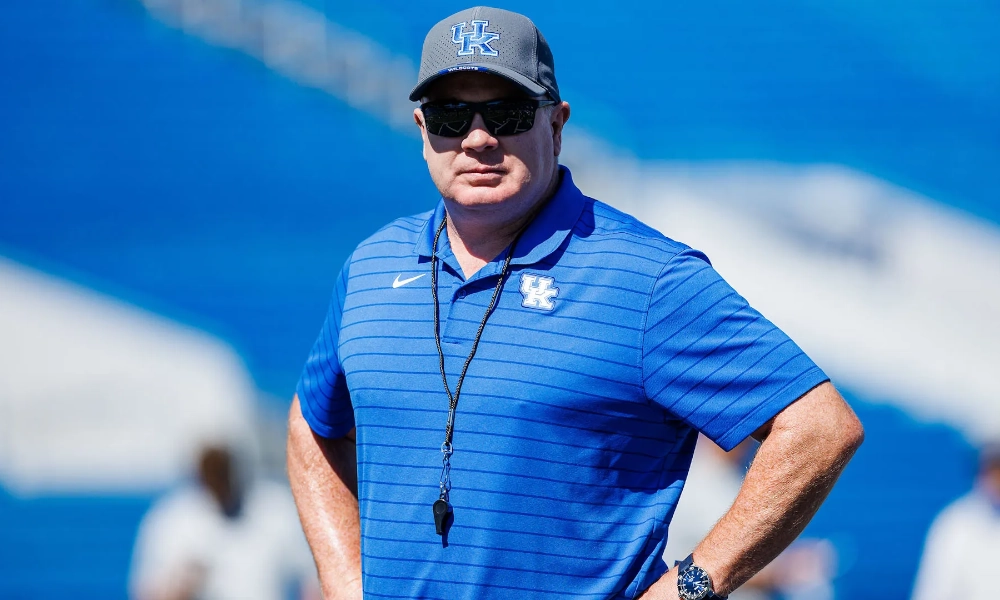 In 2021, college athletics was forever changed. In the span of just a few months, the NCAA implemented the "one-time transfer rule" and rules to allow student-athletes to profit from their name, image, and likeness (NIL).
With both of these, it opened up the possibility for players to transfer to schools strictly based on potential marketing/brand deals, with Stoops calling it "100% free agency" on his weekly call-in show.
Now, a year and a half later, college sports have already seen several cases of this play out. This includes a billionaire alum of the University of Miami, John Ruiz, using his wealth and company, LifeWallet, to buy as much talent as he can afford.
While it may not seem fair, it is the new reality and it is starting to take effect on the Kentucky football program. In his weekly call-in show on Monday, Mark Stoops opened up about it.
"With the name, image, and likeness, man, it is just a different world. It is absolutely insane what's going on. Transfers. Your own team. You know how many people are going after our young players? We have as good of freshmen as I've ever had. And it's like a free-for-all."
The freshman Stoops is referring to?
Deone Walker, who has been a bright spot on the defensive line and is a semifinalist for the Shaun Alexander Freshman of the Year Award. Two freshmen receivers, Dane Key and Barion Brown, now hold all of UK's freshman receiving records. Not to mention, Alex Afari and Keaten Wade, who have made big plays in key moments this season.
Recruiting that caliber of player is relatively new to Kentucky football, but now they have to find out how to retain them with schools "just throwing money" at them, as Stoops said.
"They're just throwing money, you know what I mean? I don't know, I don't understand. It doesn't seem healthy, I'm not sure it's sustainable, but it's legal, and once again I'm sorry. I hate to ask but we need the support. We need it desperately. It's total free agency."
In his Monday morning press conference, Stoops even suggested that he would donate back to the players if he was allowed. "I wish I could take some of that contract I just got and give it to my players and give it to the collectives… I promise you, I'd donate back to the players."
At this point, the precedent has been set and it is up to the programs to adjust.