Kentucky Football Bowl Projections Heading Into The Season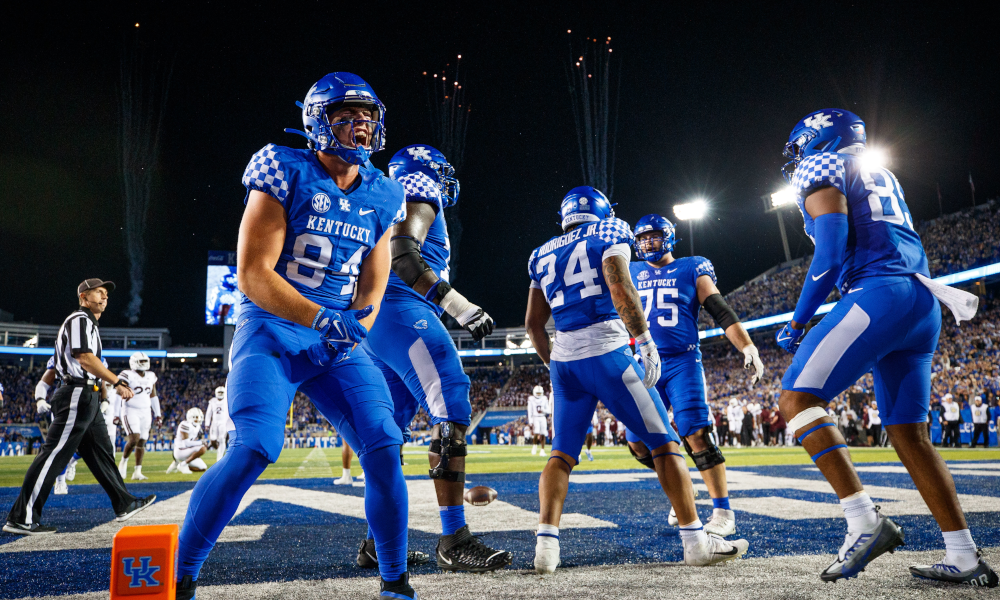 Just a decade ago, the goal for Kentucky Football was to make it to a bowl game. However, under the direction of Mark Stoops and Co, the program has taken bigger steps and has appeared in seven straight bowl games, a school record.
Meaning, that the goal is no longer just making it to a bowl game, but a quality one and to compete in the SEC East. As we prepare for Kentucky to kick off the season this Saturday, the Wildcats are expected to extend their streak to 8 bowl-game appearances.
Outlets across the country have started to release their early Bowl Game projections. Let's see how the Cats fare while not even playing a game yet.
247 Sports
Brad Crawford: Duke's Mayo Bowl vs. Duke (Dec. 27th, 5:30 p.m., ESPN, Bank of America Stadium, Charlotte, NC)
CBS Sports
Jerry Palm: Liberty Bowl vs. Texas Tech (Dec. 29th, 2:30 p.m., ESPN, Simmons Bank Liberty Stadium, Memphis, TN)
ESPN
Mark Schlabach: Duke's Mayo Bowl vs. Miami (Dec. 27th, 5:30 p.m., ESPN, Bank of America Stadium, Charlotte, NC)
Kyle Bonagura: TaxAct Texas Bowl vs Oklahoma (Dec. 27th, 9 p.m., ESPN, NRG Stadium, Houston, TX)
Sporting News
Bill Bender: TaxSlayer Gator Bowl vs. Duke (Dec. 29th, 12 p.m., Everbank Stadium, Jacksonville, FL)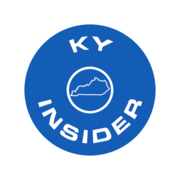 ICYMI: Kentucky Football Adds Two Top 250 Prospects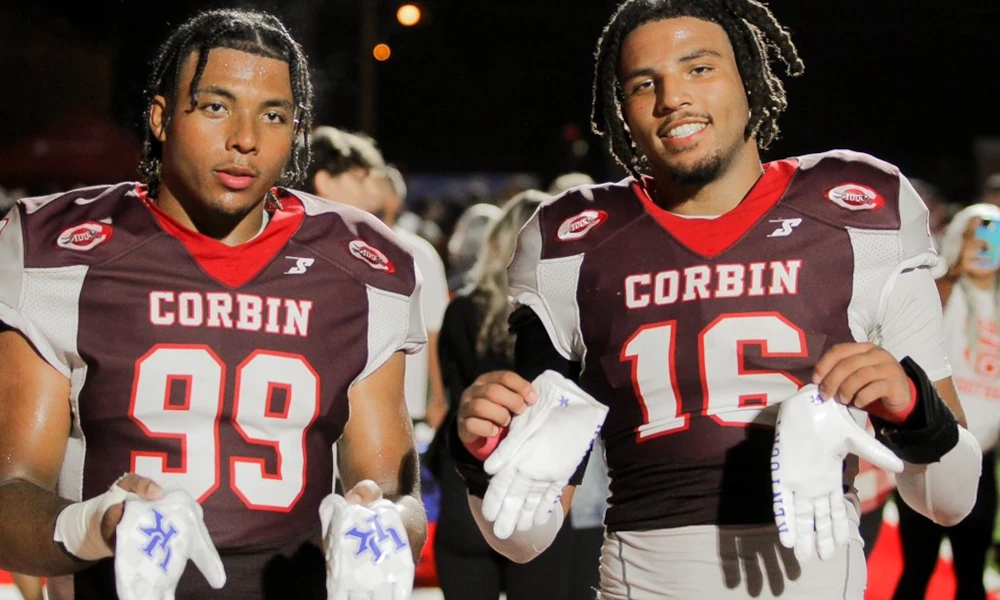 Yahtzee!
On Friday, the Kentucky Wildcats football program received some very good recruiting news, receiving commitments from top-300 recruits Jacob Smith and Jerod Smith.
The Smith twins made their announcement during Corbin's battle with Frederick Douglass. Head coach Mark Stoops and recruiting ace Vince Marrow were in attendance.
The Smith twins originally committed to Michigan back in July but have now picked Kentucky over not just the Wolverines. Among the other programs to offer them scholarships include the Georgia Bulldogs, Alabama Crimson Tide, Notre Dame Fighting Irish, Tennessee Volunteers, Penn State Nittany Lions, and Ole Miss Rebels.
The Smith twin's commitments have been a long time coming for Kentucky, dating back to when they transferred back to the state in July.
After attending Cheshire Academy in Connecticut for the last two years, playing alongside major recruits such as four-star quarterback Dante Reno and Luke Reynolds (No. 8 tight end in America), the twins decided to transfer back home to Kentucky to play their final season of high school football. This decision opened the door for Vince Marrow and the Kentucky staff to pull the flip, and they were successful.
With that said, it did not come without troubles as the brothers were nearly deemed ineligible by the KHSAA, which would have pushed them out of the state to play elsewhere, and most likely not at Kentucky. Speaking to someone familiar with the situation, the eligibility concerns arose from the twins entering their fifth season of high school football but never signing the COVID year waiver, which Connecticut did not require.
Now that they have been cleared to play and have pledged themselves to be future Wildcats, what is Kentucky getting in the Smith twins?
According to 247 Sports, they are the No. 1 (Jacob) and 2 (Jerod) ranked players in the Bluegrass state for the 2024 class and ranked top 300 overall. ESPN is the highest on the twins, ranking Jacob 94th overall and Jerod 153rd (Jerod's highest ranking is 141st at 247 Sports).
The brothers also give Kentucky six four-star commitments in the class. To put that into perspective, Kentucky had just three four-star commits in Mark Stoops' first class in 2013.
Overall, Kentucky's team class ranking jumped to 28th from 38th with 247 Sports, with the additions.
The two are both defensive players and versatile but possess different skill sets. The 6-foot-2, 255-pound Jerod is a defensive lineman who has played everywhere from nose to five-technique in 3-4 defense.
The 6-foot-4, 230-pound Jacob is 25 pounds lighter and has looked comfortable from EDGE to linebacker and corner.
One thing is apparent, the talent is there, and they have the tools to make an impact in Brad White's defense at Kentucky.
It can't be understated that this was a monstrous win for the football program!
RECAP & Takeaways: Kentucky Defeats Akron 35-3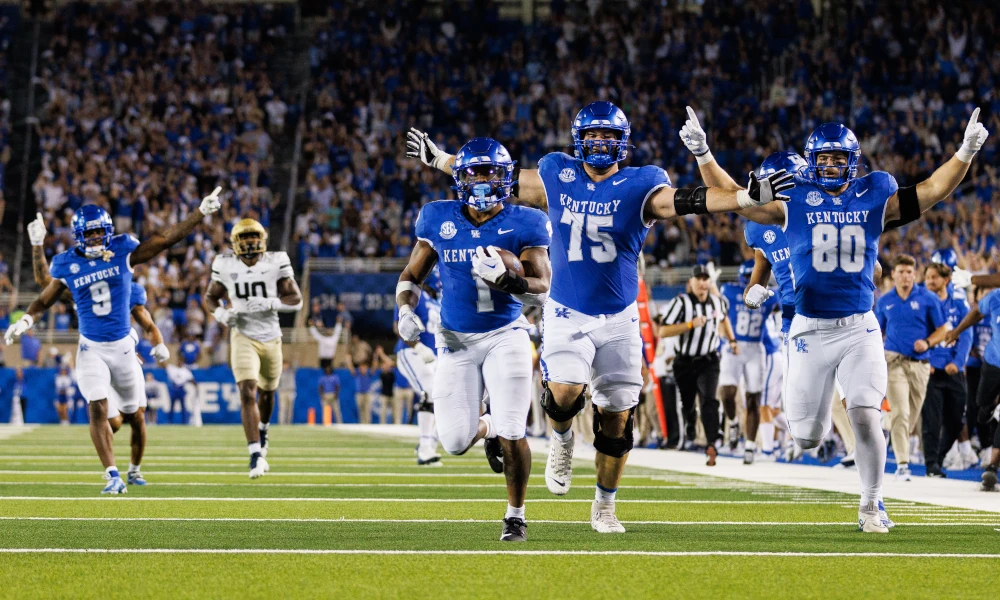 The Kentucky Wildcats move to 3-0 after defeating the Akron Zips 35-3. Yet again, Kentucky struggled to move the ball due to tempo issues and costly and downright elementary penalties. This caused some frustration from the staff following the game, with Mark Stoops saying he is "pissed" with the performance.
However, Kentucky was still able to dominate thanks to being the more talented team, and thanks to an excellent effort from the defense and special teams, the Cats coasted to a victory.
To start the game, it seemed like Kentucky would 50-piece Akron. Almost immediately, Devin Leary completed a short pass to Ray Davis that turned into a 39-yard gain. Then, less than a minute into the game, Leary found Josh Kattus in the end zone to make it 7-0 early.
The 2nd quarter began with a Leary pass to Jordan Dingle for a 59-yard bomb, but he Dingle would fumble the ball into the end zone, resulting in a touchback. An Akron drive that ended in a missed field goal following a Trevin Wallace sack followed. Again, to close out the first half, Leary found Tayvion Robinson for a touchdown to make it 14-0 after two quarters of play.
Dingle fumbling the ball into the end zone costed Kentucky at least 6 points, and unfortunately, more points would be left off the board. Leary connected with Anthony Brown-Stephens for a 64-yard touchdown, but a holding penalty would erase that, and Akron scored their only points of the night on a field goal after that. However, as a swarm of Zips was about to bring Devin Leary down for a sack, he found Ray Davis who scrambled around to score a 58-yard touchdown.
With the score being 21-3 heading into the 4th, the game was seemingly over, but Kentucky wasn't done yet. Ray Davis would rush for 55 yards to make the score 28-3 immediately. After another Akron missed field goal, Devin Leary gets the wind knocked out of him, and Kaiya Sheron filled his role for the remainder of the game. The game would end with two Demie Sumo-Karngbaye runs that made the score 35-3.
The Big Blue Wall has Some Holes
In the past, Kentucky's offensive line play has been among the best in the nation. From Drake Jackson to Darian Kinnard, the standard has always been sky-high. This season, however, the offensive line just isn't clicking. Missing blocks is one thing, but simple errors are what's killing Kentucky. Two bad snaps and penalties during key moments erased 14 points off the board for UK, and that just won't hang in SEC play.
Ray Davis Has a Breakout Game
The MVP of Saturday's contest was Ray Davis. Not only did he have a solid game on the ground, rushing for 72 yards and a touchdown, but he played a huge role in the receiving game. Davis finished with 97 receiving yards, including this 55-yard touchdown.
The BBN Made a Difference
The defense played a really solid game. Although Akron may not be the most imposing competition, holding an opponent to just 3 points is very impressive. Some of that credit should go to the BBN, however. On many occasions, and especially on 3rd down, Kroger Field got so loud that Akron couldn't communicate, and that went a long way in keeping the Zips almost scoreless.
---
Next week, the Cats will go on the road for the first time this season, as they will square off against the Vanderbilt Commodores. You can see the final box score from Kentucky's 35-3 win over Akron here.
Kentucky vs. Akron: TV/Streaming Info, Keys to the Game, and Predictions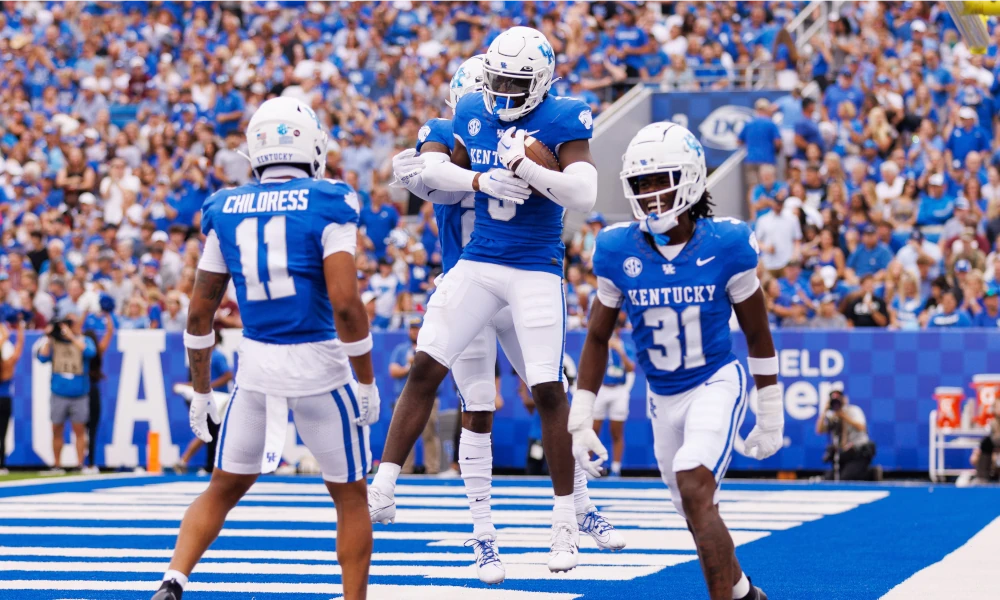 Through two weeks, the Kentucky Wildcats have not looked great, but they are 2-0. While Mark Stoops' style of play will not consistently blow out opponents, the team and the fanbase are in need of a confidence-building performance ahead of the start of SEC play at Vanderbilt in Week 4.
The opponent in front of them, the Akron Zips of the MAC, are 1-1 and have had both of their games decided in the fourth quarter. According to Vegas, the game should be well in hand for the Cats by the fourth quarter, but there are some things that need to be seen, especially after last week.
Let's break it down.
More Tempo and Efficiency in the Passing Game
Through two games, the Kentucky offense has been heavily reliant on the passing game, calling a pass on 61.5 percent of their plays, ranking top 20 nationally, and only averaging 114 rushing yards per game, the second least in the SEC.
The change in Kentucky's offensive philosophy is thanks to offensive coordinator Liam Coen, who did the same in his first year at UK 2021. This time around, the passing game hasn't been as efficient as one would like, at least early on, with only 60.9 percent of their passes being completed, which ranks third from last in the SEC (interestingly above Alabama at 60.8 percent).
While efficiency certainly needs to improve, so does tempo, and the two may be related.
According to Coen, Kentucky QB Devin Leary performs best when he is in rhythm and can just react rather than overthinking, which is what an increase in tempo can provide. As it stands, the Wildcats only average 56.5 plays per game, which ranks near the bottom of the country. It's not like the slow pace has helped Kentucky in terms of time of possession either, only averaging 27 minutes per game.
Fortunately, Stoops has mentioned the need to speed up the offense this week in post-practice interviews. If the offense can increase the tempo, the efficiency may very well improve as well.
Secondary Needs to Step Up
On the other side of the ball, the Wildcats have been good on defense, especially at stopping the run, holding both of their opponents to under 100 yards rushing. While the front line has been good, as expected, the secondary has room for improvement. With many questions surrounding the group coming into the season, their play hasn't inspired optimism.
Giving up an average of 221 yards through two games, the Wildcats are allowing their opponents to complete nearly 70 percent of their passes. The majority of the opponent's success has come in the middle of the field. Given the standard that defensive coordinator Brad White has set, that is unacceptable.
Akron will bring another test for the Kentucky secondary, with their receiver corps being a strength of the team, having four receivers already over 80+ yards on the season. With the Zips being Kentucky's last non-Power Five opponent, a good showing from the secondary would be much welcomed.
Play with Discipline
During Mark Stoops' tenure at Kentucky, one consistent trait of his teams has been discipline. Unfortunately, that was not the case last season nor this season thus far.
With 17 penalties for 121 yards, Kentucky has been one of the most penalized teams in the country (ironically, Akron is just behind with 18 penalties for 152 yards). These unforced errors have created a lot of issues for themselves, giving opponents good field position and/or giving them another set of downs with a mistake on third down.
Over the offseason, the staff talked about getting back to their brand of football. Two weeks in, they are still talking about "cleaning things up." It is time to apply it on the field and play smart football.
Time/Date: 7:30 pm ET on Saturday, September 16th, 2023
Location: Kroger Field in Lexington, Kentucky.
TV Channel: ESPNU
Announcers: Courtney Lyle and Hutson Mason
Online Stream: WatchESPN, ESPN+, SEC Network+, or the ESPN app.
Radio: Tom Leach and Jeff Piecoro have the UK radio network call on the UK Sports Radio Network.
Satellite Radio: XM Channel 203, Sirius Channel 98, Internet Channel 966
Replay: WatchESPN and SEC Network (check local listings).
Rosters: UK | AKR
Stats To Know: UK | AKR
Odds: The DraftKings Sportsbook has Kentucky as a heavy 26-point favorite. ESPN's matchup predictor has overwhelming confidence in the Cats, giving them a 95.2% chance to win.
Predictions: TeamRankings has Kentucky coming away with a 38-13 win. I'm predicting the Wildcats to notch a 38-17 victory!
Also published on A Sea of Blue.