Kentucky Football Weekly Commitment Recap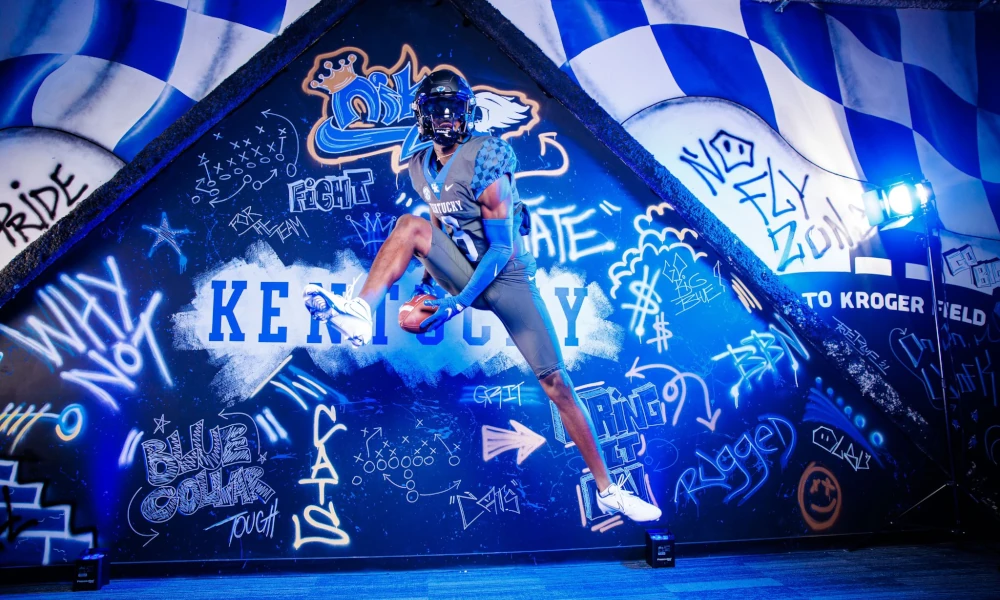 The dice are hot as Kentucky has made a huge splash this week to improve the 2023 roster.
Adding top transfers and great high school players to improve a recruiting class that seemed bleak just a few weeks ago. Once outside the top 50, Kentucky's recruiting class is now up to No. 39 via 247Sports and No. 6 in the transfer portal.
With that said, the staff isn't done either, but let's check out the players that have committed to Kentucky this past week.
Note: Rankings from 247Sports.
Khamari Anderson (Tight End, Detroit, MI)
High School Ranking: ★★★, No. 24 TE, No. 454 Overall
Anderson is a monster that comes from a UK pipeline in the making, Cass Tech in Detroit, who produced Deandre Square and Deone Walker. Anderson is a 6'4 230 pound tight end ranked as the 25th tight end in the class of 2023.
With a 6-foot-4, 225 frame, Anderson can be great in the Kentucky offense helping to be elite in the passing game. With Liam Coen and his playcalling, Kentucky's offense will warrant fantastic tight end play, and that's what he brings to a talented position group already.
Max DeGraff (Kicker, Lexington, KY)
High School Ranking: N/A
Coming out of Lexington Catholic, DeGraff is the 65th-rated kicker in the 2023 class with a 4.5-star rating, according to Kohl's Kicking – a training academy that specializes in kicking.
Kohl's Kicking notes that DeGraff is smooth with his leg swing and has improving power, which could help the special teams unit after the struggles they had this past season. He joins punter Carter Schwartz from Trinity High School in Louisville as the second kicking prospect for the Wildcats in the class.
Lincoln Billiter (Tight End, Pikeville, KY)
High School Ranking: N/A
Playing both tight end and linebacker for Shelby Valley this season, Billiter committed to the Wildcats over Louisville, EKU, and other programs including Harvard and Yale.
Along with his 6-foot-4, 260-pound frame, Billiter brings a very physical skill set to Kentucky as a tight end to help us in the blocking game, especially during goal-line situations.
Marques Cox (Left Tackle, Northern Illinois)
High School Ranking (2018): ★★★, No. 119 OT, No. 1306 overall
Transfer Ranking: ★★★, No. 51 OT
With a 6-foot-6, 310-pound frame, Marques Cox has the size to play in the SEC. Originally from Illinois, Cox a 3-star prospect out of high school in 2018. He is a fantastic tackle for Northern Illinois who had his season cut short against Kentucky in their game in September.
Last season, PFF awarded Cox a 66.8 overall grade but an 88.8 in pass blocking this year. For reference, the top overall tackle graded at 85.6 in pass blocking. In addition, per PFF data, the left tackle has given up just three sacks in his career on 1,052 pass snaps. 
Given their struggles on the offensive line in 2022, Cox is a huge addition for the Wildcats and will likely be a day 1 starter that will help try to rebuild the Big Blue Wall.
JQ Hardaway (Cornerback, Cincinnati)
High School Ranking (2022): ★★★★, No. 27 Safety, No. 340 overall
Transfer Ranking: ★★★★, No. 3 CB
Originally a recruit in the 2022 class, Hardaway was a 4-star recruit that committed to Cincinnati over multiple SEC schools. In his only season at Cincy, he played 95 defensive snaps getting 7 tackles and 2 tackles for loss.
With the loss of Carrington Valentine to the NFL Draft, Hardaway was a key get for the Wildcats to help fill the gap of the NFL prospect. Hardaway brings a lot of size at corner at 6-foot-3, 200-pounds, and is a great get for an SEC defense.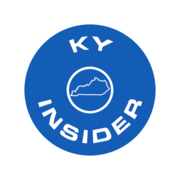 Kentucky Football's Incoming Transfers Introduce Themselves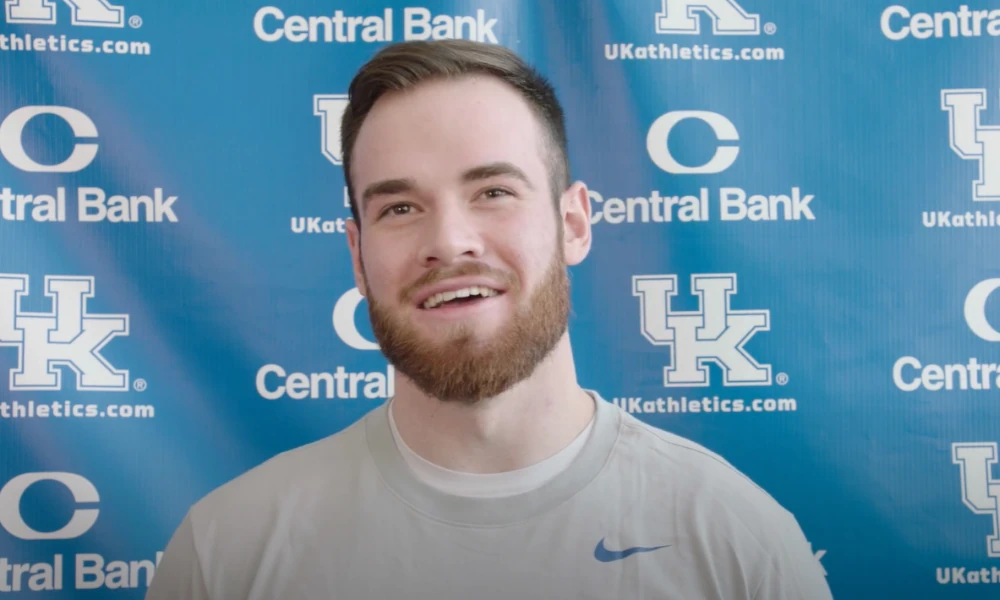 On Wednesday, the media had a chance to talk to six out of the seven new transfers that transferred to Kentucky during winter break, with the exception being Jantzen Dunn (Ohio State). Each transfer is expected to come in and play significant roles, as they fill roster gaps.
With the influx of veteran talent to go alongside the young weapons that Kentucky displayed last season, the goal is to improve on an underwhelming 2022 season.
Let's briefly look at what each player had to say in their introductory press conferences.
Devin Leary
Committing to Kentucky in mid-December, Devin Leary has only been on campus for three weeks and is still rehabbing from his surgery for a torn pectoral muscle he suffered back in October. However, he is still trying to make an early impact on his new team.
"Really just being able to get around the guys and really just, you know, prove to them through my hard work, prove to them, you know, I'm eager to be here," Devin Leary says during a media interview.
"I am very happy to be here, but at the same time, you know, it's an honor and privilege to be here. I need to prove to them that I'm going to put in the work that it takes, you know, a lot of time and that I take it very serious, but at the same time it's grabbing those guys on the side and, you know, diving into the playbook, doing extra film, and just really building that camaraderie, like right now."
Spring practice starts in about a month and a half, so we will see if Leary will be fully healthy to go for spring ball, if not he should be fully healthy to start off the season in 2023.
Ray Davis
In Liam Coen's 're-introductory' press conference, he talked about how important Chris Rodriguez and his ability to guarantee positive yardage has been to Kentucky. Now graduated, Coen and the program had to find another high talent back, which they found in the transfer portal.
Coming from Vanderbilt, new running back Ray Davis was tabbed as a four-star transfer and one of the best running backs in the portal. Kentucky will be Davis' third stop in college football as he played at Temple University his freshman and sophomore years and most recently at the University of Vanderbilt for his junior and senior years.
One reason why Davis committed to Kentucky is he thinks UK was missing a few pieces towards the end of the year, that he thinks he can help with and get the Cats' to compete in the SEC Championship
"Offensively, just knowing that they were missing just a few pieces once the season ended and I felt that, you know, if I come in and try to earn my spot, earn those reps, and try to get the starting job. I think I could help out the team and get us through that threshold of potentially competing for an SEC Championship," Ray Davis says during a media interview.
Tanner Bowles
Tanner Bowles was one of two offensive tackles that Kentucky landed in the transfer portal. Bowles, who is from Glasgow (KY), recently transferred from the University of Alabama to Lexington. In four seasons with the Crimson Tide (including a redshirt season), Bowles never became a starter, but appeared in all 12 games this season for one of the best offensive lines in the SEC.
"There's a point in time, where you can lead with your words, but before that, you have to lead with your actions, so I think while I'm here right now, I don't know when the time would be if I, you know, had a chance to lead with my words, but for now I am focused on, you know, just leading my actions, doing the little things right," Tanner Bowles says during a media interview.
Marques Cox
Marques Cox was the second offensive tackle that Kentucky added from the transfer portal, coming from Northern Illinois University as a redshirt junior. Cox, like Devin Leary, suffered a season-ending foot injury, four games into the season when NIU faced off against UK.
As a proven veteran, Cox knows that the offensive line will have to improve this season, and he will bear much of that load. If they can succeed, Kentucky will be more capable of using their offensive weapons.
"Just me and Tanner (Bowles) helping improve the offensive line and offense so they got weapons," Marques Cox says during a media interview. "We got key players to do so, so it is just fixing everything."
Keeshawn Silver
Now to the defensive side of the ball. One of Kentucky's latest additions from the transfer portal was defensive tackle, Keeshawn Silver from North Carolina. Ranked as a five-star recruit in the 2021 class, the talent is there, but he could never get to a healthy playing weight at North Carolina.
One reason why Kentucky added him was due to Justin Rogers's transferring to Auburn, leaving UK in need of another defensive lineman, which is where Silver comes in. Since arriving to campus, he feels like he has been able to build some great chemistry with his teammates.
"We talk daily, it's really like the same things at Chapel Hill," Keeshawn Silver says during a media interview. "I mean the guys, we bond together, have a good time, they like to have fun, I like to have fun."
JQ Hardaway
Finally, the last transfer that was interviewed was defensive back, JQ Hardaway, coming from Cincinnati. A native of Columbus, Georgia, Hardaway is "happy" to be in the SEC, a conference many poked fun at him for not joining out of high school.
The SEC is the highest level of football in the country, but Hardaway believes that he belongs and is confident in his skill set.
"I'm just a ballplayer, man, I feel like I am very confident in myself," JQ Hardaway says during a media interview. "I like to have fun, I got kind of a swagger on the field, I would say. I'm just very comfortable, I feel like I can be myself, I don't have to be anyone. I just kind of let my talent speak for itself."
Over the last four seasons, Kentucky has sent three transfer corners to the NFL – Lonnie Johnson (Garden City CC), Kelvin Joseph (LSU), and Brandin Echols (Northwest Mississippi CC) – and Hardaway committed to Kentucky with that in mind. Will he be the next?
---
Kentucky added some talented transfers this off-season and it will be interesting to see how they will have an impact on the team. Several questions should be answered over spring football, and hopefully, this group can help lead Kentucky to a better record in 2023.
No. 1 Player in the State, Hayes Johnson Commits to Kentucky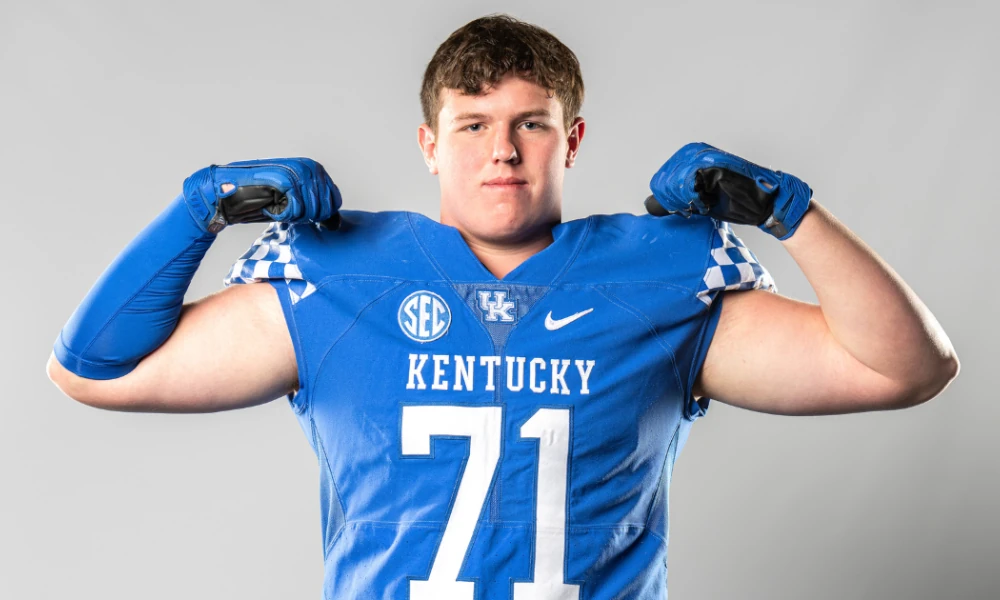 On Thursday, Taylor County high school hosted a commitment ceremony for 2024 three-star Offensive tackle, Hayes Johnson, the No. 1 player in Kentucky for the 2024 class.
Johnson has been a hot commodity in this class because of his size and his elite skills in pass blocking which many teams need for the future. Ultimately, he chose Kentucky over other schools such as Baylor, Cincinnati, Louisville, Michigan State, and Tennessee.
From Campbellsville (KY), Johnson is a 6-foot-5, 295-pound tackle from that has the physicality to play at the SEC level. This is exactly what the Cats needed for this class, as they try to rebuild the pedigree of the Big Blue Wall, following the struggle of last year's offensive line.
The impact will be felt for the Cats as soon as Johnson steps on campus because of his skill set. He has the size to fight for a starting spot and day 1 and has a chance to be a three-four year starter which is very rare in college football nowadays.
With that said, Johnson has another year to get even better in the pass-and-run game to begin playing for the cats in 2024 when they would likely have a lot of new young faces on the offensive line. Comparisons for Johnson begin with another in-state player, Landon Young, who was an All-SEC level tackle for Kentucky (2016-20) and had a very similar frame to Johnson.
Johnson's commitment is a big step in the right direction as the program trys to find young pieces to build the Big Blue Wall for the coming years.
Kentucky Offers Scholarship to Chase Couch, Son of Tim Couch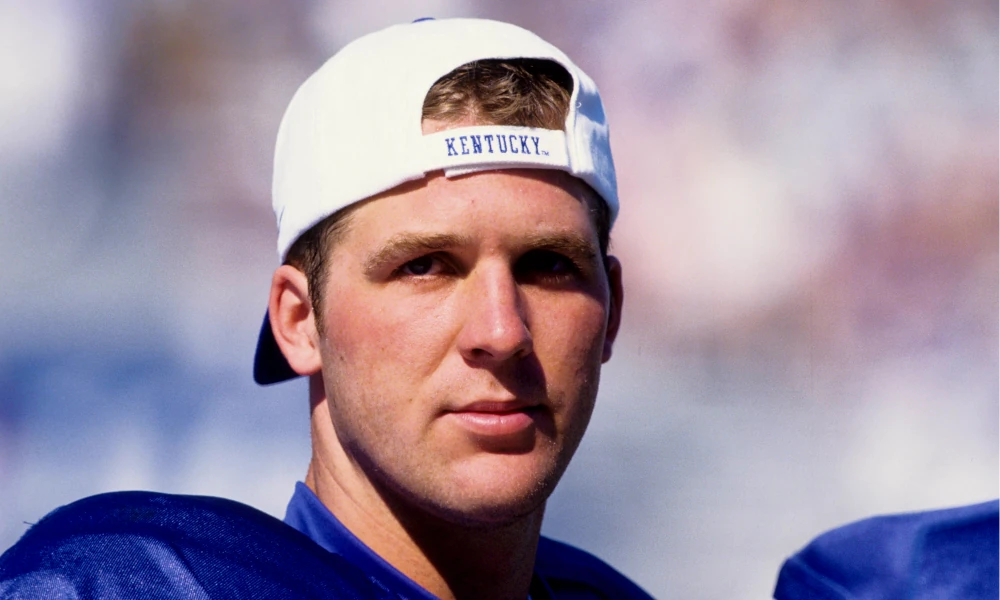 After finishing up the 2023 recruiting class – barring some spring/summer additions – the Kentucky football staff have shifted their focus to 2024. On Friday, they extended an offer to a big legacy recruit in the class.
Chase Couch, the son of former Kentucky quarterback and 1999 No. 1 overall pick, Tim Couch, announced that he had received one his first D-1 offers, and from Kentucky.
With a 6-foot-4, 225-pound frame, Couch has good size like his father, but unlike his father he is an edge rusher. This past season, Couch totaled 21 tackles, 3.5 tackles for loss, and one sack for Lexington Christian Academy.
Expect the staff to possibly extend more offers with a junior day approaching next weekend. Couch is just the latest offer as the Wildcats try to hone in on who they want.