Kentucky Football Weekly Commitment Recap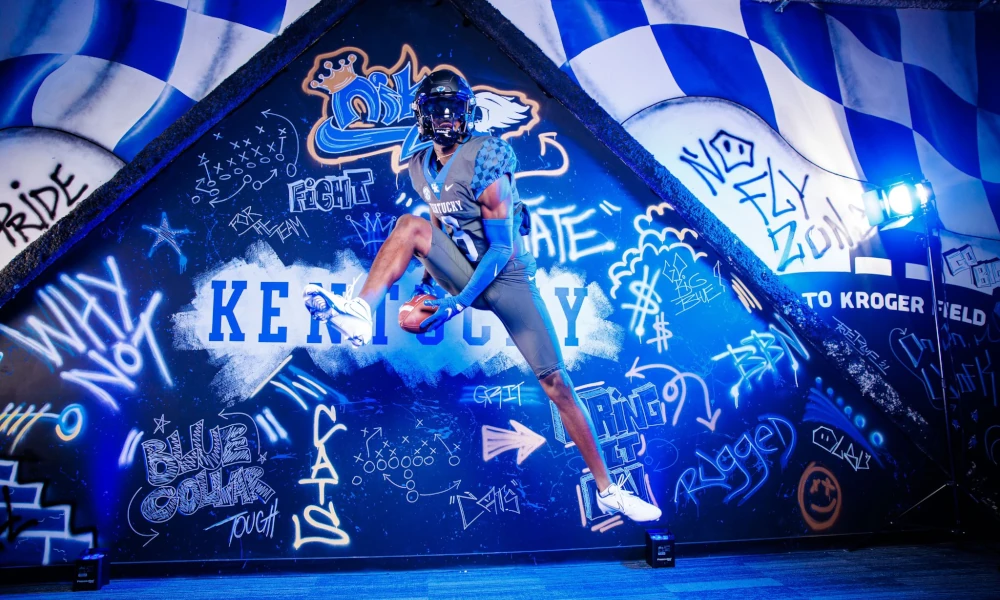 The dice are hot as Kentucky has made a huge splash this week to improve the 2023 roster.
Adding top transfers and great high school players to improve a recruiting class that seemed bleak just a few weeks ago. Once outside the top 50, Kentucky's recruiting class is now up to No. 39 via 247Sports and No. 6 in the transfer portal.
With that said, the staff isn't done either, but let's check out the players that have committed to Kentucky this past week.
Note: Rankings from 247Sports.
Khamari Anderson (Tight End, Detroit, MI)
High School Ranking: ★★★, No. 24 TE, No. 454 Overall
Anderson is a monster that comes from a UK pipeline in the making, Cass Tech in Detroit, who produced Deandre Square and Deone Walker. Anderson is a 6'4 230 pound tight end ranked as the 25th tight end in the class of 2023.
With a 6-foot-4, 225 frame, Anderson can be great in the Kentucky offense helping to be elite in the passing game. With Liam Coen and his playcalling, Kentucky's offense will warrant fantastic tight end play, and that's what he brings to a talented position group already.
Max DeGraff (Kicker, Lexington, KY)
High School Ranking: N/A
Coming out of Lexington Catholic, DeGraff is the 65th-rated kicker in the 2023 class with a 4.5-star rating, according to Kohl's Kicking – a training academy that specializes in kicking.
Kohl's Kicking notes that DeGraff is smooth with his leg swing and has improving power, which could help the special teams unit after the struggles they had this past season. He joins punter Carter Schwartz from Trinity High School in Louisville as the second kicking prospect for the Wildcats in the class.
Lincoln Billiter (Tight End, Pikeville, KY)
High School Ranking: N/A
Playing both tight end and linebacker for Shelby Valley this season, Billiter committed to the Wildcats over Louisville, EKU, and other programs including Harvard and Yale.
Along with his 6-foot-4, 260-pound frame, Billiter brings a very physical skill set to Kentucky as a tight end to help us in the blocking game, especially during goal-line situations.
Marques Cox (Left Tackle, Northern Illinois)
High School Ranking (2018): ★★★, No. 119 OT, No. 1306 overall
Transfer Ranking: ★★★, No. 51 OT
With a 6-foot-6, 310-pound frame, Marques Cox has the size to play in the SEC. Originally from Illinois, Cox a 3-star prospect out of high school in 2018. He is a fantastic tackle for Northern Illinois who had his season cut short against Kentucky in their game in September.
Last season, PFF awarded Cox a 66.8 overall grade but an 88.8 in pass blocking this year. For reference, the top overall tackle graded at 85.6 in pass blocking. In addition, per PFF data, the left tackle has given up just three sacks in his career on 1,052 pass snaps. 
Given their struggles on the offensive line in 2022, Cox is a huge addition for the Wildcats and will likely be a day 1 starter that will help try to rebuild the Big Blue Wall.
JQ Hardaway (Cornerback, Cincinnati)
High School Ranking (2022): ★★★★, No. 27 Safety, No. 340 overall
Transfer Ranking: ★★★★, No. 3 CB
Originally a recruit in the 2022 class, Hardaway was a 4-star recruit that committed to Cincinnati over multiple SEC schools. In his only season at Cincy, he played 95 defensive snaps getting 7 tackles and 2 tackles for loss.
With the loss of Carrington Valentine to the NFL Draft, Hardaway was a key get for the Wildcats to help fill the gap of the NFL prospect. Hardaway brings a lot of size at corner at 6-foot-3, 200-pounds, and is a great get for an SEC defense.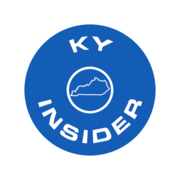 ICYMI: Kentucky Football Adds Two Top 250 Prospects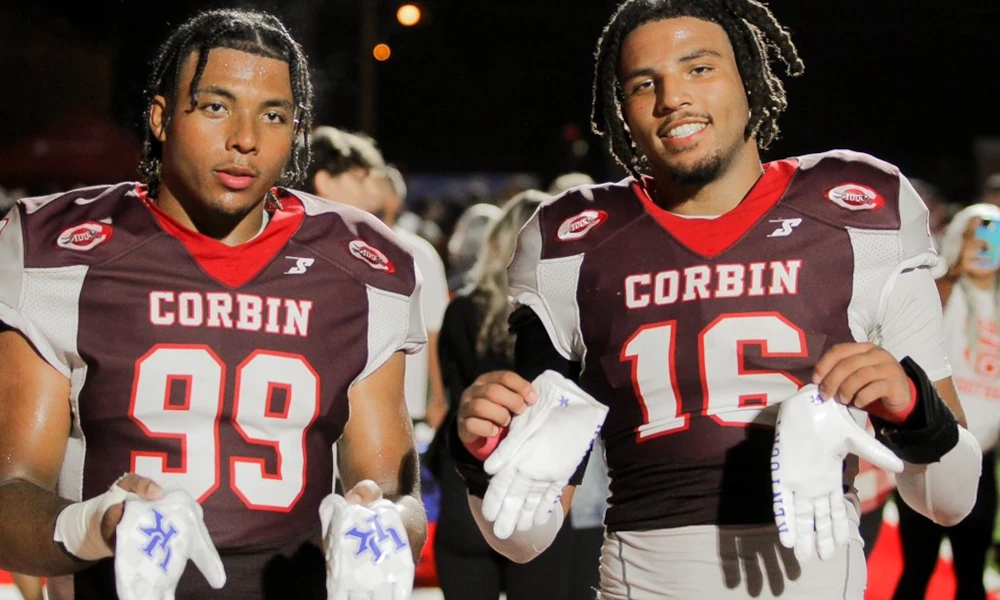 Yahtzee!
On Friday, the Kentucky Wildcats football program received some very good recruiting news, receiving commitments from top-300 recruits Jacob Smith and Jerod Smith.
The Smith twins made their announcement during Corbin's battle with Frederick Douglass. Head coach Mark Stoops and recruiting ace Vince Marrow were in attendance.
The Smith twins originally committed to Michigan back in July but have now picked Kentucky over not just the Wolverines. Among the other programs to offer them scholarships include the Georgia Bulldogs, Alabama Crimson Tide, Notre Dame Fighting Irish, Tennessee Volunteers, Penn State Nittany Lions, and Ole Miss Rebels.
The Smith twin's commitments have been a long time coming for Kentucky, dating back to when they transferred back to the state in July.
After attending Cheshire Academy in Connecticut for the last two years, playing alongside major recruits such as four-star quarterback Dante Reno and Luke Reynolds (No. 8 tight end in America), the twins decided to transfer back home to Kentucky to play their final season of high school football. This decision opened the door for Vince Marrow and the Kentucky staff to pull the flip, and they were successful.
With that said, it did not come without troubles as the brothers were nearly deemed ineligible by the KHSAA, which would have pushed them out of the state to play elsewhere, and most likely not at Kentucky. Speaking to someone familiar with the situation, the eligibility concerns arose from the twins entering their fifth season of high school football but never signing the COVID year waiver, which Connecticut did not require.
Now that they have been cleared to play and have pledged themselves to be future Wildcats, what is Kentucky getting in the Smith twins?
According to 247 Sports, they are the No. 1 (Jacob) and 2 (Jerod) ranked players in the Bluegrass state for the 2024 class and ranked top 300 overall. ESPN is the highest on the twins, ranking Jacob 94th overall and Jerod 153rd (Jerod's highest ranking is 141st at 247 Sports).
The brothers also give Kentucky six four-star commitments in the class. To put that into perspective, Kentucky had just three four-star commits in Mark Stoops' first class in 2013.
Overall, Kentucky's team class ranking jumped to 28th from 38th with 247 Sports, with the additions.
The two are both defensive players and versatile but possess different skill sets. The 6-foot-2, 255-pound Jerod is a defensive lineman who has played everywhere from nose to five-technique in 3-4 defense.
The 6-foot-4, 230-pound Jacob is 25 pounds lighter and has looked comfortable from EDGE to linebacker and corner.
One thing is apparent, the talent is there, and they have the tools to make an impact in Brad White's defense at Kentucky.
It can't be understated that this was a monstrous win for the football program!
Kentucky vs. Akron: TV/Streaming Info, Keys to the Game, and Predictions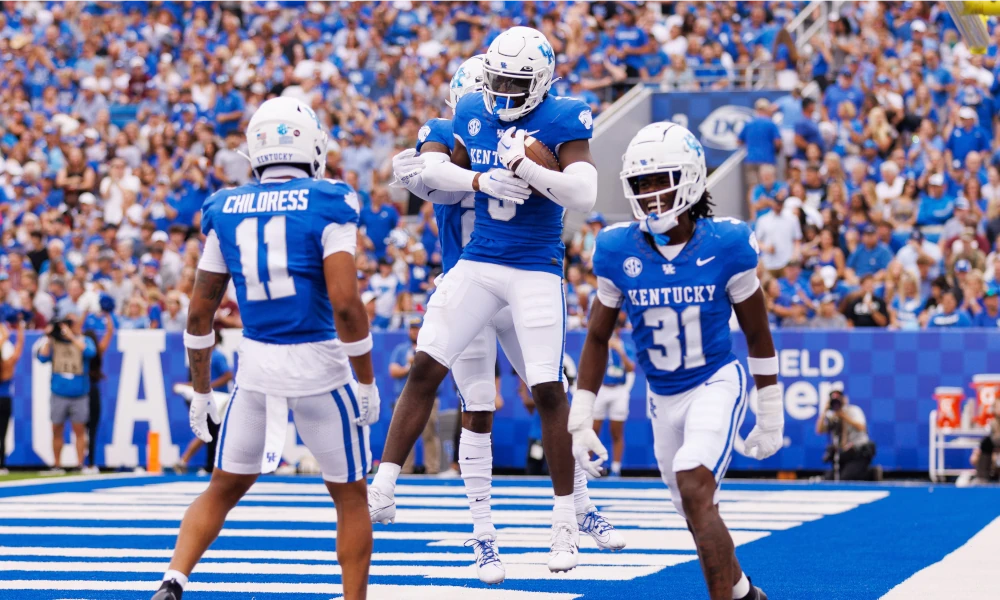 Through two weeks, the Kentucky Wildcats have not looked great, but they are 2-0. While Mark Stoops' style of play will not consistently blow out opponents, the team and the fanbase are in need of a confidence-building performance ahead of the start of SEC play at Vanderbilt in Week 4.
The opponent in front of them, the Akron Zips of the MAC, are 1-1 and have had both of their games decided in the fourth quarter. According to Vegas, the game should be well in hand for the Cats by the fourth quarter, but there are some things that need to be seen, especially after last week.
Let's break it down.
More Tempo and Efficiency in the Passing Game
Through two games, the Kentucky offense has been heavily reliant on the passing game, calling a pass on 61.5 percent of their plays, ranking top 20 nationally, and only averaging 114 rushing yards per game, the second least in the SEC.
The change in Kentucky's offensive philosophy is thanks to offensive coordinator Liam Coen, who did the same in his first year at UK 2021. This time around, the passing game hasn't been as efficient as one would like, at least early on, with only 60.9 percent of their passes being completed, which ranks third from last in the SEC (interestingly above Alabama at 60.8 percent).
While efficiency certainly needs to improve, so does tempo, and the two may be related.
According to Coen, Kentucky QB Devin Leary performs best when he is in rhythm and can just react rather than overthinking, which is what an increase in tempo can provide. As it stands, the Wildcats only average 56.5 plays per game, which ranks near the bottom of the country. It's not like the slow pace has helped Kentucky in terms of time of possession either, only averaging 27 minutes per game.
Fortunately, Stoops has mentioned the need to speed up the offense this week in post-practice interviews. If the offense can increase the tempo, the efficiency may very well improve as well.
Secondary Needs to Step Up
On the other side of the ball, the Wildcats have been good on defense, especially at stopping the run, holding both of their opponents to under 100 yards rushing. While the front line has been good, as expected, the secondary has room for improvement. With many questions surrounding the group coming into the season, their play hasn't inspired optimism.
Giving up an average of 221 yards through two games, the Wildcats are allowing their opponents to complete nearly 70 percent of their passes. The majority of the opponent's success has come in the middle of the field. Given the standard that defensive coordinator Brad White has set, that is unacceptable.
Akron will bring another test for the Kentucky secondary, with their receiver corps being a strength of the team, having four receivers already over 80+ yards on the season. With the Zips being Kentucky's last non-Power Five opponent, a good showing from the secondary would be much welcomed.
Play with Discipline
During Mark Stoops' tenure at Kentucky, one consistent trait of his teams has been discipline. Unfortunately, that was not the case last season nor this season thus far.
With 17 penalties for 121 yards, Kentucky has been one of the most penalized teams in the country (ironically, Akron is just behind with 18 penalties for 152 yards). These unforced errors have created a lot of issues for themselves, giving opponents good field position and/or giving them another set of downs with a mistake on third down.
Over the offseason, the staff talked about getting back to their brand of football. Two weeks in, they are still talking about "cleaning things up." It is time to apply it on the field and play smart football.
Time/Date: 7:30 pm ET on Saturday, September 16th, 2023
Location: Kroger Field in Lexington, Kentucky.
TV Channel: ESPNU
Announcers: Courtney Lyle and Hutson Mason
Online Stream: WatchESPN, ESPN+, SEC Network+, or the ESPN app.
Radio: Tom Leach and Jeff Piecoro have the UK radio network call on the UK Sports Radio Network.
Satellite Radio: XM Channel 203, Sirius Channel 98, Internet Channel 966
Replay: WatchESPN and SEC Network (check local listings).
Rosters: UK | AKR
Stats To Know: UK | AKR
Odds: The DraftKings Sportsbook has Kentucky as a heavy 26-point favorite. ESPN's matchup predictor has overwhelming confidence in the Cats, giving them a 95.2% chance to win.
Predictions: TeamRankings has Kentucky coming away with a 38-13 win. I'm predicting the Wildcats to notch a 38-17 victory!
Also published on A Sea of Blue.
2024 Four-Star Receiver Hardley Gilmore Commits to Kentucky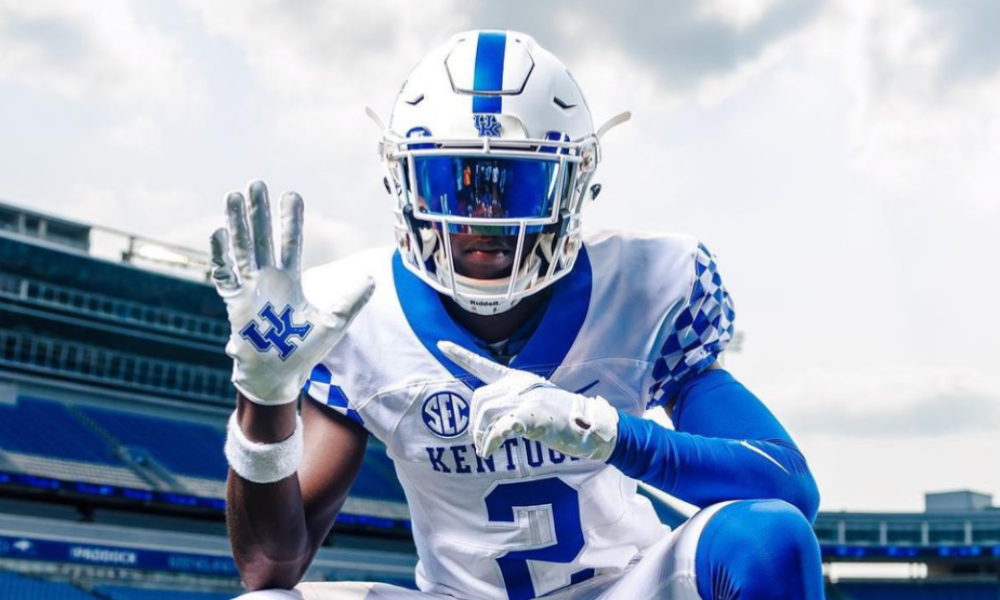 With the departure of guys like Wan'Dale Robinson and Josh Ali, the depth at wide receiver has been questionable as of late. Last season, Barion Brown and Dane Key carried much of the load, and the same will be true for this season. Hopefully, some younger guys can step up and contribute as well.
The wide receiver room at Kentucky just got a little bit deeper, however. Hardley Gilmore, a top 50 wide receiver nationally, committed to UK on August 25th. Gilmore is more than just a wide receiver, as he also plays some DB. He even listed himself as an ATH on his Twitter/X profile.
The Pahokee, FL native chose the Wildcats over the Penn State Nittany Lions, the Alabama Crimson Tide, and the UCF Golden Knights among others.
Scouting Report
The 6'1, 175 pound wide receiver may not have the most imposing stature, but don't let that fool you. He has the innate ability to go 1-on-1 and fight for a jump ball. Of course, Gilmore just about always wins that matchup.
Similarly to former Cat Wan'Dale Robinson, Gilmore is a speedy and shifty receiver who can carve up just about any type of coverage. Gilmore is especially a threat in the red zone, where he excels at finding the open space for a touchdown.
Click here to watch some of Gilmore's highlights before he arrives to Lexington.
---
It'll be interesting to see what other pieces Mark Stoops and co. can add to the 2024 class. Despite having landed several 4-star prospects already, Hardley Gilmore was a much needed commitment. The BBN should be very excited to see Gilmore rocking the blue and white in the near future.