Kentucky vs. Kansas: TV/Streaming Info, Keys to the Game, and Predictions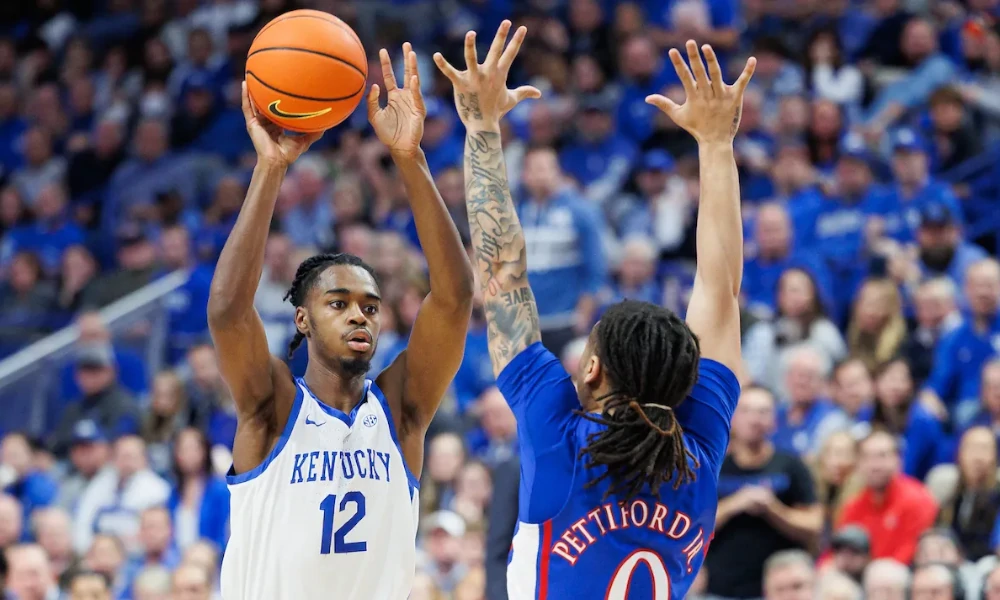 After playing a number of exhibition games and the first two games of the regular season against questionable competition, the Kentucky Wildcats will finally play a ranked opponent in the Champions Classic, albeit short-handed. It's not just any ranked opponent, it is the No. 1 Kansas Jayhawks.
Similar to Kentucky, Kansas returned four scholarship players from last season, however, three of those four players are starters. To fill their roster, the Jayhawks added four Top 100 recruits, highlighted by Top 20 guard Elmarko Jackson, and four transfers, including three ranked in 247Sports' Top 50 transfers.
Kentucky retook the lead for all-time wins this summer (2377 to 2370) thanks to the NCAA's investigation into Kansas. Can they increase that gap by one more game? Let's take a look at the anticipated matchup.
Transition Defense
This Kentucky team has the personnel to be one of the best transition offense teams that John Calipari has coached. However, their transition defense will be tested against Kansas.
In their first two games of the season, the Jayhawks have put up back-to-back 99-point scoring performances, in large part due to their ability to play fast. Both of these games have been against sub-300 KenPom teams though, allowing Kansas to dominate with their athleticism. However, that athleticism gap won't be there against Kentucky.
The best defense for the Wildcats is not to make mistakes. Even with a freshmen team, Kentucky has only turned the ball over nine times through two games this season, the second-best mark in the country. Kansas has also often turned long rebounds and blocked shots into runouts, so it will be key to sprint back.
KU's half-court offense hasn't looked great early. If Kentucky can limit transition opportunities and force them to score in the half-court, the Wildcats have the offensive firepower to match and maybe even win.
Force Hunter Dickinson to Beat You
Kentucky's lack of size and Hunter Dickinson is the biggest story of this game. Dickinson is one of the best big men in the country and he is going to be a handful. However, he has not been a player that can carry a team to win. Case in point, Michigan has barely gone over .500 in the last two seasons with Dickinson as the star. He is also a player who can get into his own head at times (i.e. against UNC and Penn State last season, Illinois exhibition).
That said, Bill Self is one of the best X and O coaches in college basketball and will put Dickinson in better positions to succeed, attacking Kentucky's lack of size. It is best to assume that he will get his 20 and 10.
Dickinson is the only player with a 2+ inch size advantage, that plays significant minutes. Kentucky's defense, especially on-ball pressure, has looked good given this point of the season. The Wildcats should look into a strategy that was used against them a lot with Oscar Tshiebwe the last two seasons, make the big man beat you.
A Good Performance Against a Top Opponent
Kentucky hasn't won a game in the Champions Classic since 2019 when Tyrese Maxey went off for 26 points against Michigan State. Most realize that without a healthy roster, it is going to be a difficult task to take down the No. 1 team in the country.
However, given the talent of this Kentucky roster, it should still be a competitive game. If the young Wildcats can push Kansas in their first real contest of the season, with three big pieces of the roster, that will still provide some confidence going forward.
Time/Date: 9 PM ET on Tuesday, November 14th, 2023
Location: United Center in Chicago, Illinois
TV Channel: ESPN
Announcers: Dan Shulman, Jay Bilas, and Holly Rowe
Radio: Tom Leach and Jack Givens have the UK radio network call on the UK Sports Radio Network.
Replay: WatchESPN and SEC Network (check local listings).
Odds: DraftKings Sportsbook has yet to release its spread for the matchup, but we will update this article as soon as they do. ESPN's matchup predictor has the Wildcats as a decent underdog at 25.4%, giving them a 1 in 4 shot at the win. Bart Torvik has a little more confidence in the Cats, giving them a 34% chance.
Predictions: Bart Torvik picks the Wildcats to lose in a close one 75-71. While Haslametrics is going with a 79-69 victory for the Jayhawks!
Also published on a Sea of Blue.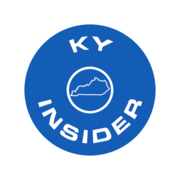 Chin Coleman Talks About Kentucky's 2024 Recruiting Class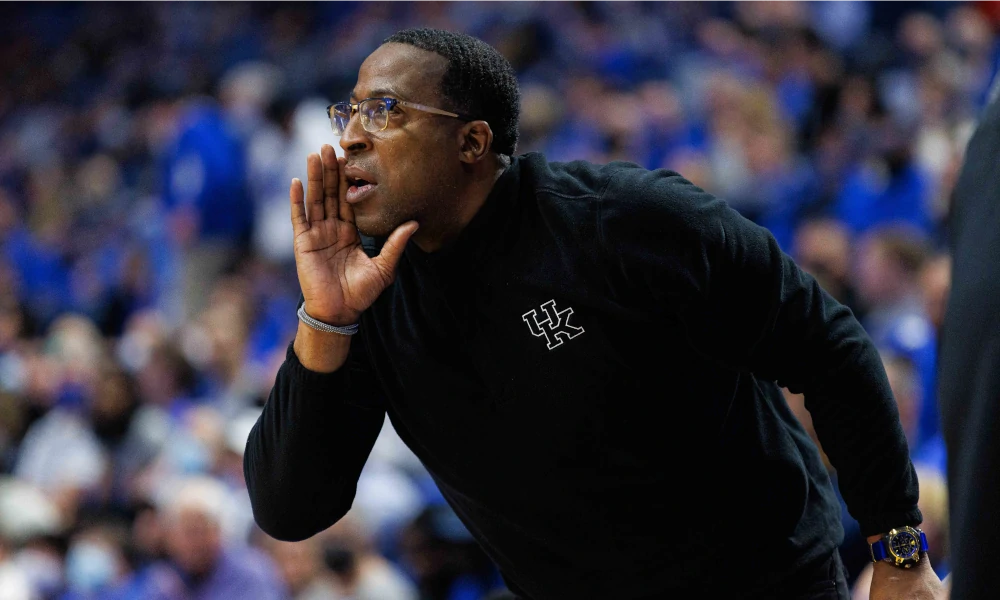 Kentucky basketball assistant coach Chin Coleman recently spoke with the media. While talking about the game, Coleman was asked about Kentucky's current signees in the 2024 class, which now sits No. 2 overall, all of whom signed this in the early signing period.
Somto Cyril
"A freak of nature, Coleman says. He says he has to get better with his skill-set, but that he does things that no one else in the world can do: "He's a freak of nature. Obviously, he's gotta get better with his skill set, right, but he does things that no one in the world could do, not even guys in the NBA could do some of the stuff that he does in terms of pure shot-blocker, pure vertical spacer. He gets way over the rim, and that gives you something that a lot of teams don't have."
Boogie Fland
With Boogie Fland, he says he's the best point guard in the country, and that he is expecting to give the keys to him when he arrives: "You talk about Boogie, who's the best point guard in the country," Coleman said. "We got the best, in Boogie, and we're expecting Boogie to come in here and have the keys to the Lamborghini and drive it the right way."
Jayden Quaintance
Talking about Jayden Quaintance, Coleman calls him a "prodigy": "You have a prodigy, who is probably–arguably one of the best players in the country regardless of class. '24, '25, it doesn't matter," Coleman said. "He too has some force and some physicality, but he's very, very, very, skilled. He's 6-10 245-250, and he plays like a guard," Coleman said. "The crazy thing about it is, two years, think about that. Jayden Quaintance for two years, that's unheard of."
Travis Perry
Coleman also dove in on Travis Perry, saying, "Hometown kid. His parents obviously share some relationships with the university. All he knows is blue. He wanted to go here no matter how many people recruited him. This is where he wanted to be."
---
On the recruiting class as a whole, he calls it a "unique" class that is different in its own way. Kentucky is on a hot streak in the 2024 class and beyond, and doesn't look to be slowing down anytime soon.
Check out Coleman's answer in the video below!
Kentucky Targets Play In Made Hoops Derek Smith Invitational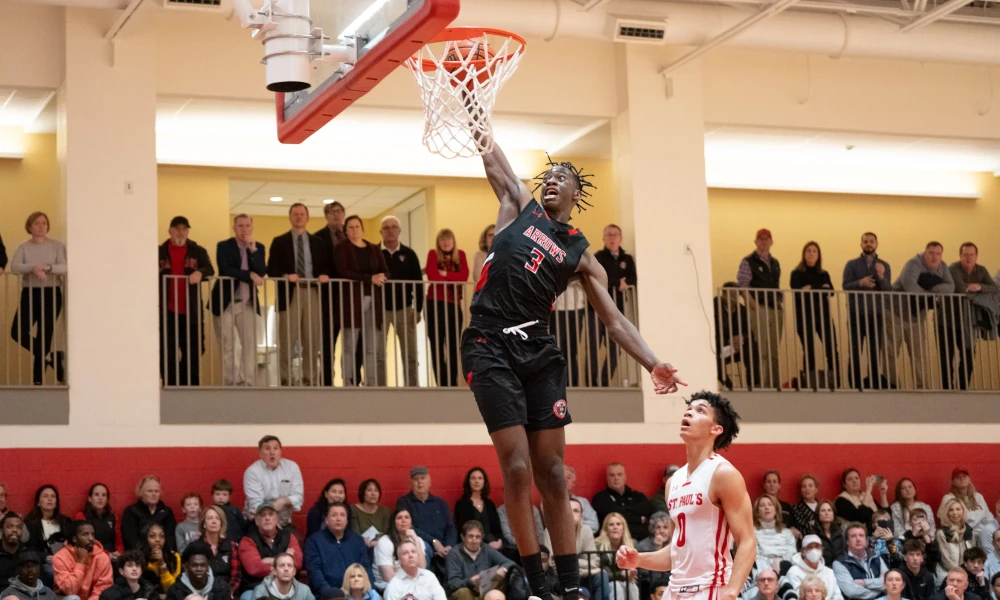 The city of Louisville had some of the nation's top high school prospects in town this weekend at Saint Xavier High School for the Made Hoops Derek Smith Invitational. A few of the nation's top high school teams were there as well, and they featured some very notable names.
Headlined by 2024 Kentucky signee Jayden Quaintance, who did not play in the event, there were a few major Kentucky targets in Louisville this weekend. The top player of 2025, AJ Dybantsa, who is a generational talent, put up a great game against Link Academy on Saturday, which features 2026 Texas signee Tre Johnson and 2025 Top-15 prospect Jasper Johnson.
Dybantsa finished with 25 points, and his teammate, 2026 Top prospect Tyran Stokes, is another major Kentucky target. He had 12 points. Jasper Johnson ended with 10 points for Link Academy, coming up short in the loss to Prolific Prep.
Sunday featured Prolific Prep vs. St. Xavier, where Dybantsa struggled, but Tyran Stokes made up for it. Dybantsa is known as an athletic finisher, who is long and can really score. That wasn't clicking on Sunday. Instead, it was Stokes who was playing very aggressively attacking the basket. He even threw down a few monster dunks. Stokes had a full head of steam attacking the rim all day. Kentucky's staff was in attendance.
Dybantsa spoke after the game on Sunday to talk about Kentucky and what it means to him to be offered by Kentucky.
"It's a blessing," he said. "High-major school, you know, multiple NBA players, a lot of college championships." He spoke about playing with other elite talent right now, and eventually at the next level, "I know how to blend well. I know how to get my teammates involved."
Dybantsa also went on to about what he is looking for his role to be at the next level: "Like a point forward or just play shooting guard at my height." He then talked about things he has to do to be his best at the next level: "Get all my ball-handling right, limit turnovers, and just making the right passes."
Dybantsa is a generational talent, and there was a lot of talent this weekend in Louisville. A notable win from the weekend was Fredrick Douglass' close win against St. Frances, who is a nationally known team. A lot to like about this weekend in Louisville.
Recap And Takeaways From Kentucky's Stunning Loss To UNC Wilmington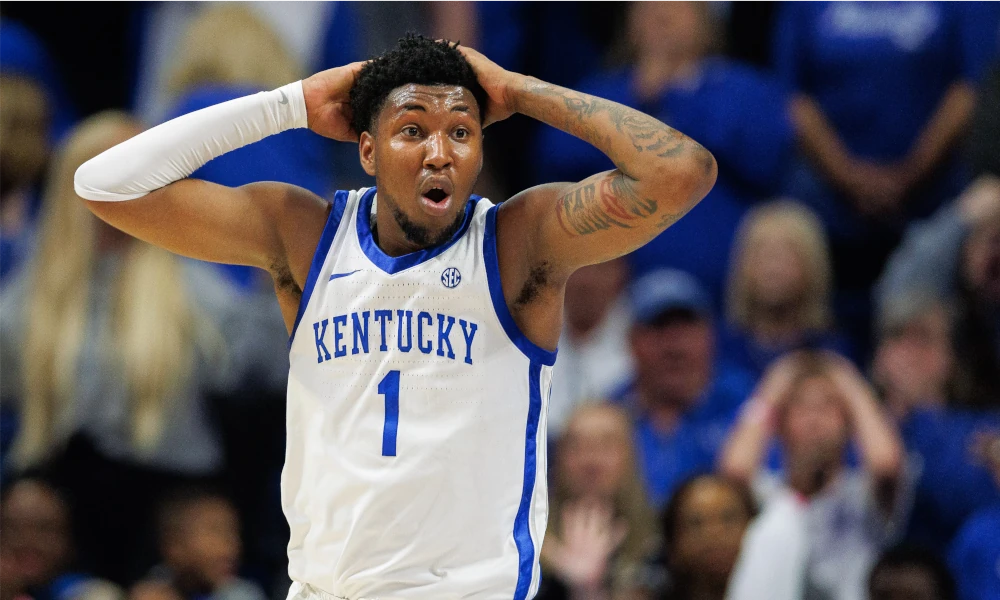 Kentucky looked like a totally different team on Saturday when they faced UNC Wilmington at Rupp Arena, losing to a score of 80-73.
Kentucky played a very sloppy game, putting up a season-high 14 turnovers, also as a result of very good defense from UNC Wilmington.
Let's dive into the takeaways from the game.
Kentucky Ties A Season-High 14 Turnovers
Kentucky did not look like the team we have watched to start the season. Playing very sloppy, and making questionable passes, Kentucky ended up with 14 turnovers, which ties a season-high.
The Cats had 9 turnovers in the first half alone, cleaning them up a little bit in the second half. Kentucky's assist-to-turnover ratio took a big hit tonight, with only dishing out 14 assists.
Kentucky Struggles From Three-Point Range
Kentucky's offense had struggles all night, with turnovers a big part of it from making questionable passes. But, Kentucky also struggled from deep. Not putting up as much threes as usual, Kentucky only attempted 17, and hit 5 of them.
Besides Reed Sheppard, no one else could get it going from behind the arc. Sheppard was the team's leading scorer, finishing with 25 points on 3 of 6 from deep, 9 rebounds, 6 assists, and added 2 steals.
Kentucky Looked Out Of Control
Kentucky had a lot of silly turnovers, especially in the first half, and played a very sloppy game on the offensive end, which ended up affecting the defensive side too.
There were times were Kentucky was forcing passes, which ended up in turnovers, but cleaned those up in the second half.
Overall, Kentucky looked like a much different team tonight, but will look to get their bearings after a week off, when they face Penn in Philadelphia on December 9th. No need to fret, BBN, we've got a good team.
Box Score