Keys to Kentucky Football's Last Three Games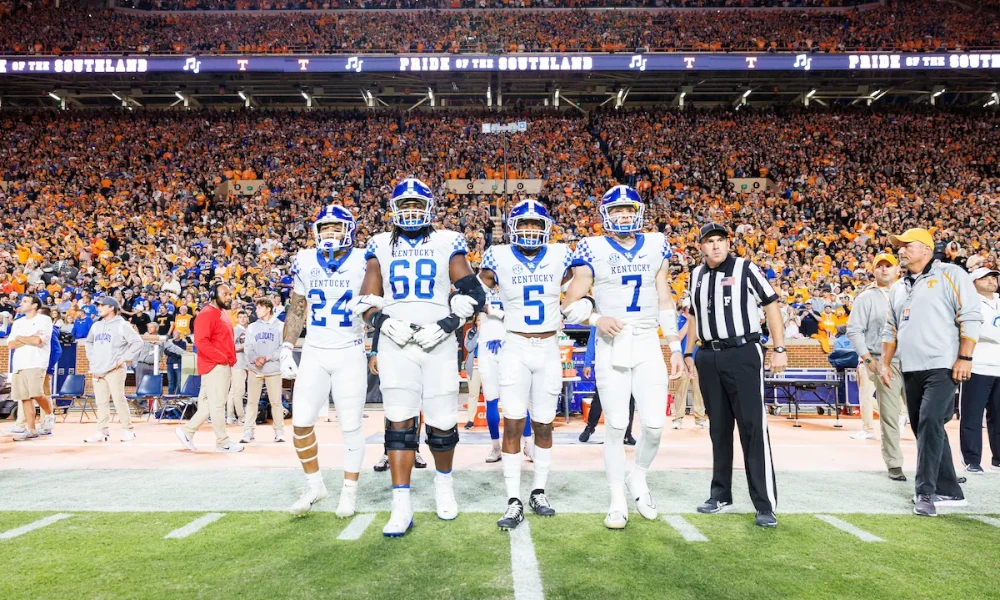 The Kentucky football team has had a rollercoaster of a season, from the win at Florida to push Kentucky into the AP Top 10, to the brutal home loss to South Carolina.
Entering the season, most expected Kentucky to finish 9-3, and if the Wildcats had waited a half-second at the end of the Ole Miss game and Will Levis had played against South Carolina, they would have had a great chance to do that.
With three games remaining on the schedule and sitting at 6-3, Kentucky could still do that. However, with No. 1 Georgia sill left to play, the Wildcats would have to pull a major upset.
If Kentucky were to win the next three games and the bowl game, they could still still win 10 games in back-to-back seasons for the first time in program history.
Let's examine the matchups and see the keys for Kentucky's success.
Vanderbilt: Start Fast and Don't Overlook
Winless in the SEC since 2019, Vanderbilt is not a good football team. However, in their last two games the Commodores have played Missouri and South Carolina close. If Kentucky isn't prepared (i.e. South Carolina), Vanderbilt could catch them off guard.
With a defense that is ranked last in the SEC, Vandy has given up a ton of points this season, giving up nearly 37 points and over 300 yards in offense to be exact. On the other hand, Kentucky has also struggled to put up points – even against mediocre defenses – scoring just 23.6 points per game, which is even less than Vanderbilt's average of 26.7.
Getting off to a fast start can put this game away early with the strength of Kentucky's defense.
If Kentucky can get a 2-3 possession lead by halftime, it would help immensely to boost the offense's confidence just in time for Georgia's top ranked defense to come to Lexington next week.
Georgia: Make Them Earn It
Georgia is the best team in the country and they proved it last week against Tennessee.
The most important thing about this game is to force the Bulldogs to earn their victory at Kroger field and not giving it to them via turnovers, special teams miscues, etc.
The Kentucky defense will have one their toughest challenges of the year and will have to make Georgia fight for every point. On the other hand, if the Kentucky offense can move the ball it will take a lot of pressure off of Brad White and the defense.
Kirby Smart and Co are looking to come into this game and assert their will, but the Wildcats will have to let them know that this game won't be an easy one.
Louisville: Control the Line of Scrimmage
In the last three meetings against the Cardinals, Kentucky has outscored them 153-44. One of the biggest reason why is that they have controlled the line of scrimmage.
It has been taken for granted that Kentucky has had several NFL-level players on the offensive and defensive lines, but the roster turnover has finally caught up with the team, especially on the offensive line.
The offensive line specifically, has been strong enough to help the Kentucky offense for an average of 491 yards in the last three meetings. In this season's matchup, they will have to take a step up for Will Levis and Co to get close to that number.
With that said, this an improved Louisville team, who in the second half of the season, have improved their performance, primarily due to a stingy defense that is currently ranked top-20 in scoring defense.
Knowing that, it looks like this year's Governor's Cup will be closer than recent years. Again, this is a game that Kentucky should win, but it will come down to controlling the line of scrimmage.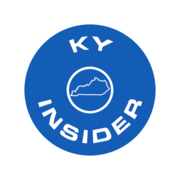 Kentucky Football Receiver and Track Star Jordan Anthony Enters Transfer Portal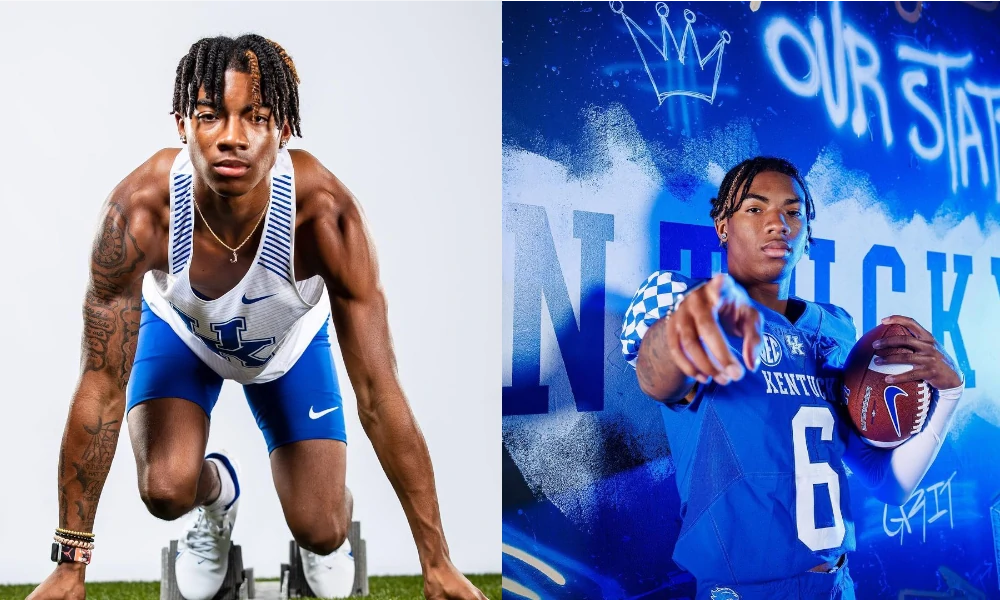 Kentucky football has crushed the transfer portal for the most part, bringing in high-level transfers like Devin Leary (NC State) and Ray Davis (Vanderbilt) this year alone, but on Tuesday they lost a piece they hoped to be a playmaker in the near future, Jordan Anthony as he announced on social media.
A four-star wide receiver coming out of high school last year, Anthony only appeared in just two games his freshman season. While he did not make many headlines on the football field, he did make a lot while running track. That was highlighted by breaking a 50+ year-old freshman record (1967) at Kentucky in the 60 m, running the event in 6.55 seconds, which is also the second-best in program history.
This is a loss that the football program did not want to see as they were excited about his potential in a Liam Coen-led offense. However, Kentucky has one of the most talented receiving cores they have had in the Mark Stoops era, led by Barion Brown and Dane Key.
Playing under three games this season, Anthony will be able to use a redshirt and transfer with four seasons of eligibility remaining. There will be no shortage of suitors for the speedster, as Anthony already holds offers from other programs such as Mississippi St, Tennessee, and Texas A&M among others.
Top 10 In-State Prospect Willie Rodriguez to Take Official Visit to Kentucky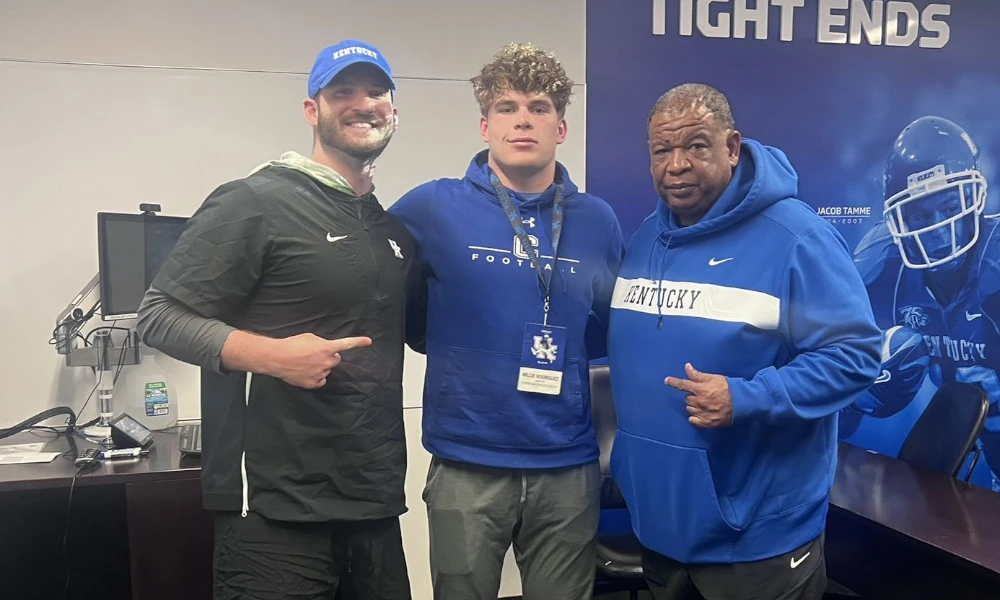 With Cutter Boley recently committing to Kentucky and reclassifying, the next domino to fall could potentially be class of 2024 Covington Catholic Tight End Willie Rodriguez.
Rodriguez has told KY Insider that he is going to take an official visit at Kentucky on June 9 with Boley and another commit from Kentucky offensive line Aba Selm. Rodriguez says he is excited to see Boley and Selm.
"I can't wait to meet to everyone on the official [visit]," says Rodriguez.
Rodriguez also adding since Boley has committed to Kentucky, that they have been communicating together.
"For sure," Rodriguez says. "[I] have already talked to him, it's definitely very intriguing and very cool."
During his visit, there are certain goals that he has in mind that he wants to accomplish when visiting the team.
"[I] definitely want to check out everything and see really how I will fit in the offense and how I will be used," Rodriguez tells A Sea Of Blue. "I am very excited for the visit."
As for other official visits he has planned, he tells KY Insider that he will also be visiting Virginia Tech and he is still scheduling two other official visits with Ole Miss and Purdue, but at this time they have not been scheduled.
Rodriguez also tells us he plans to commit to a school during the summer, but once he is done with all of his official visits. Once we learn more details on his upcoming visit we will keep you all informed.
Kentucky Football Ranked 28th is ESPN's FPI, Finalizes Wildcats' Projected Wins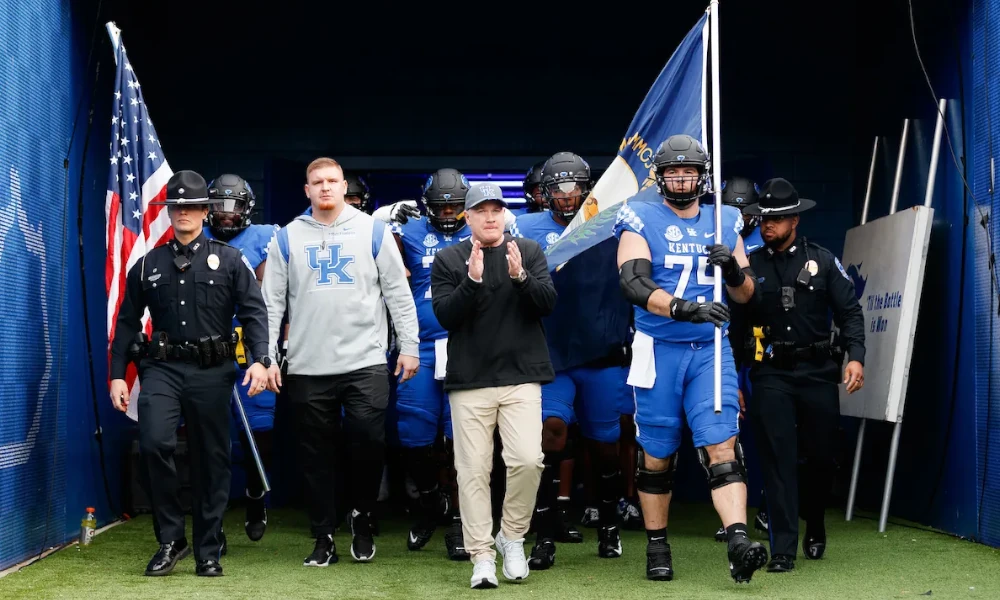 It has been an exciting offseason for the Kentucky Football team. Bringing back offensive coordinator Liam Coen has been huge in regard to recruiting and landing some of the country's top transfers. Top Transfer QB Devin Leary headlines what 247Sports has as the 17th-best transfer class coming into next fall.
With that being said, where does ESPN's FPI project the Cats to stand come the 2023 College Football Season?
The Wildcats come in ranked 28th in ESPN's FPI, and are projected to win seven games at the most (7.2-4.9). While that isn't super promising, Kentucky's strength of schedule needs to be considered. According to ESPN, Kentucky has the thirteenth toughest schedule for the 2023 season, ahead of any program that has won a national title in the College Football Playoff era: Alabama (18th), Ohio State (23rd), Georgia (31st), and Clemson (59th)
ESPN's FPI does give Kentucky an 88.7 percent chance to win six games and be bowl eligible. In comparison, the Florida Gators are ranked 18th compared to the Cats' ranking of 28th, and were given only an 82.2 percent chance to win six games.
The Wildcats are used to being underdogs and being slept on. In 2021, Kentucky was ranked 30th in ESPN's FPI and finished the year with ten wins, a Citrus Bowl victory, and a final ranking of 18th in the final ESPN rankings. This year's team will aspire to surpass expectations.