Recapping Liam Coen's 'Re-Introductory' Press Conference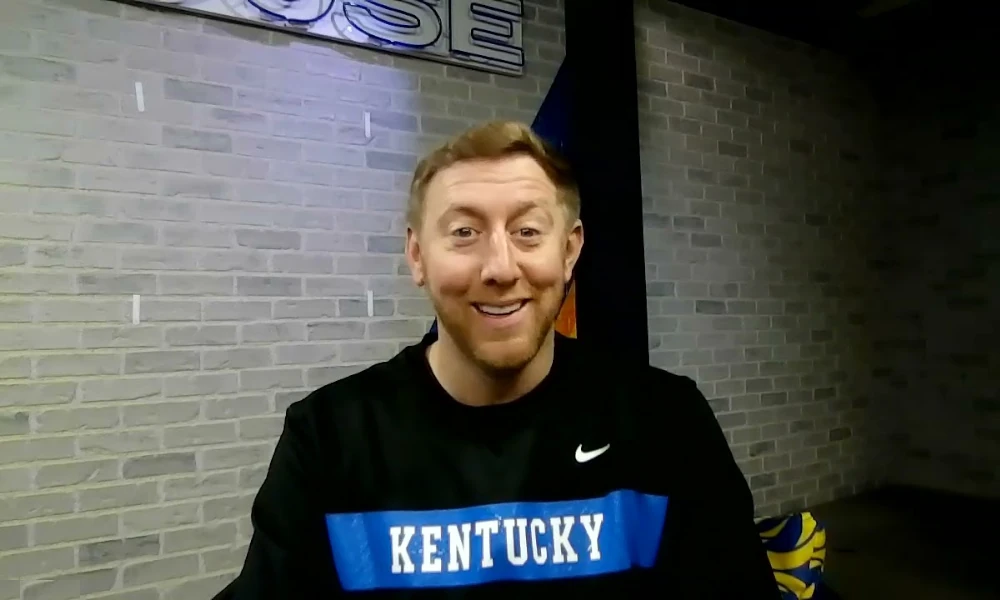 In a time of despair for much of the Big Blue Nation, there have been few pieces of positive news, the largest being the return of Liam Coen as Kentucky football's offensive coordinator.
On Thursday, Coen reintroduced himself to the Kentucky media after a year with the Los Angeles Rams. Visibly excited, Coen talking about this coming season, how he has grown as a coach, and much more. Take a look at what he had to say!
On assessing the current roster and looking ahead to this coming season.
"I was able to watch from afar a little bit this year and when they were on TV. Over the last few days, I've been really watching the game films. Excited about some of the young talent. Excited about some of the guys that are deciding to come back, Brendan Bates, [Kenneth] Horsey, and some of those guys that are veterans.
Those are all things that are nice to be able to have maybe a younger group, new faces, that you can truly look at and evaluate. Whereas you do know you have some of these guys that are coming back, that can help 'blend' if you will, teaching and preaching the standard and what we're trying to accomplish."
How are you different?
"It's a good question, I've been thinking about that quite a bit. We had some really unfortunate things personnel-wise, schematically things this past year it was not our prototypical year on offense… At the end of the day, it truly is about the players. Having to pivot and adjust to the type of players that we had, they weren't our starters they didn't know all of our offensive scheme… Was it always successful? No. Was the end result always what we were looking for? No. It was about the process…
At the end of the day, that's really all you can hope for in terms of trying to create an environment and a standard in which guys came to practice and meetings every single day with the right enthusiasm, right mindset. Because the culture is strong. Because everything we try to do on a week-to-week basis was about leading confidence. We can we try to give these guys our best effort as coaches each week because we knew we were going to get their best effort on Sundays."
On QB Devin Leary
"I know the type of kid that he is. He can throw the football very naturally different than Will [Levis]. Each season, each offense. it's always going to be tweaked a little bit… The quarterback does depend on a lot of the things that you're going to do schematically. I do believe that this guy can throw the football as good as anybody in the country.
He wanted to come to Kentucky and obviously to win football games and have an opportunity to win an SEC Championship. Also, to be developed, to be developed into a future NFL quarterback.
A lot of this is going to be about Devin and what he's comfortable with. It's his last year of football. I'd be crazy to walk in there and say, 'this is what you're doing, and this is how you're doing it'. I do believe it's going to be a collaboration. Some of the things that he was successful with in his past, but also some of the things that we know we need to do in order to operate in the SEC."
On Will Levis
"I think his best football is still ahead of him. I truly believe that he will have a long and successful NFL career. The guy has played through multiple different coordinators in multiple different years. Obviously battled through a ton of injuries. This guy is going to wow them in every shape, form, and fashion.
I mean he's extremely talented throwing the football. You get him in a room. you get around him, you can feel his confidence. He'll be able to speak the language and he'll be able to come into a locker room and get along with the guys. Really excited about Will's future."
On the O-Line and getting back on track after struggling in 2022.
"That's the number one priority. When we get there, diving into that position group, personnel-wise, schematically, fundamentally, technique, attitude, demeanor. All that needs to get dove into really quickly.
I do remember the first time that I came, that was kind of the unit that I never really worried about. I never really worried about if they were going to come to play. I never worried about third and one, not getting a first down. It was never something that crossed my mind when I got there and we had experience, it was different. We had three players on that offensive line that went on to play in the National Football League.
It's a room, it's a unit that we need to address and address quickly. You know really the offensive line, if you think about it, that's more than a third of your unit on a play-to-play basis. If those five are not on the same page, don't have the right mentality, or aren't you know doing what they're supposed to do, it's really hard to have success as an offense no matter who's around them."
On college coaching compared to the NFL.
"[In college] you start to miss the impact that you might have on these guys' lives. Coming in 'hey coach, having an issue at home, can we talk?' 'Hey coach, my girlfriend dumped me, I need some advice'.
Those are conversations that I kind of missed. I missed helping when it was a little bit more than football. We missed as a family, having players over for dinner and having the guys around. I have a one-year-old son now that I am excited for him to be around the football facility, and be around our players, to be impacted by them. That's truly what we missed."
On his return to Lexington.
"I just want to kind of go somewhere make a real impact. Plant some roots a little bit, be somewhere for a few years you feel really good about. My family, the situation. My dad didn't come out to California all that much. To have him around you know around me personally, I know is good for me in my life and to be around my son.
Just to be closer to people that care about you, that's important for your day-to-day growth and health, and I'm excited about that. I'm excited about being back in Lexington, a place that I walked around town and only got support… I'm not in a rush to go anywhere. I want to go try to make an impact and be around somewhere for a little while."
On recruiting high school quarterbacks, or keep looking in the transfer portal
"I think eventually you want to try to do that, but I mean, depending on how Devin and this thing goes. I'm not sure that we'd be having this discussion if will Levis wasn't our starting quarterback. If I would have just gone with a high school kid, we wouldn't be in this situation.
Yeah, I think eventually you'd like to be able to get somebody that you can start for a few years, but with the way that this thing's going with the portal, especially at the quarterback position. How many times is a guy just gonna sit and buy his time?… Something like that, I just don't know how realistic that is in the landscape of college football anymore
You got to believe that if you don't win the job for your first two years, a lot of these guys are probably going to take off. That's to each their own. I don't think that you need to force it.
If you look at the way that these things are working out. If you do your job and you do a nice job recruiting and they're not pleased with the situation, they're gonna leave. I don't really feel like you have to fix it immediately. Do I believe that that's something we're gonna you know attend to? Absolutely do."
On his approach to the RB room, C-Rod no longer there.
"Maybe a little bit more by committee. I haven't been able to truly evaluate that room as much as I would like to. I think the spring sometimes is a really good time to just really let these guys go out and kind of roll the ball out and let them go and see who's going to take it over. C-Rod's not walking back in.
Gonna roll the football out and whoever can run and execute, gain yards, break tackles, and be the guy in that room, that's who it's going to. If it has to be a little bit more by committee, that's something that we'll have to do as well. I'm excited about some of the guys in that room but somebody needs to emerge and take it over.
Definitely going to miss handing the football off [to Chris Rodriguez) and knowing we're gonna gain four yards. That was not scheme, that was him a lot of the times"
---
Coen's entire interview can be viewed below.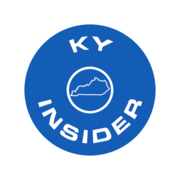 Kentucky Transfer's Father Speaks Out Against Kentucky Football Staff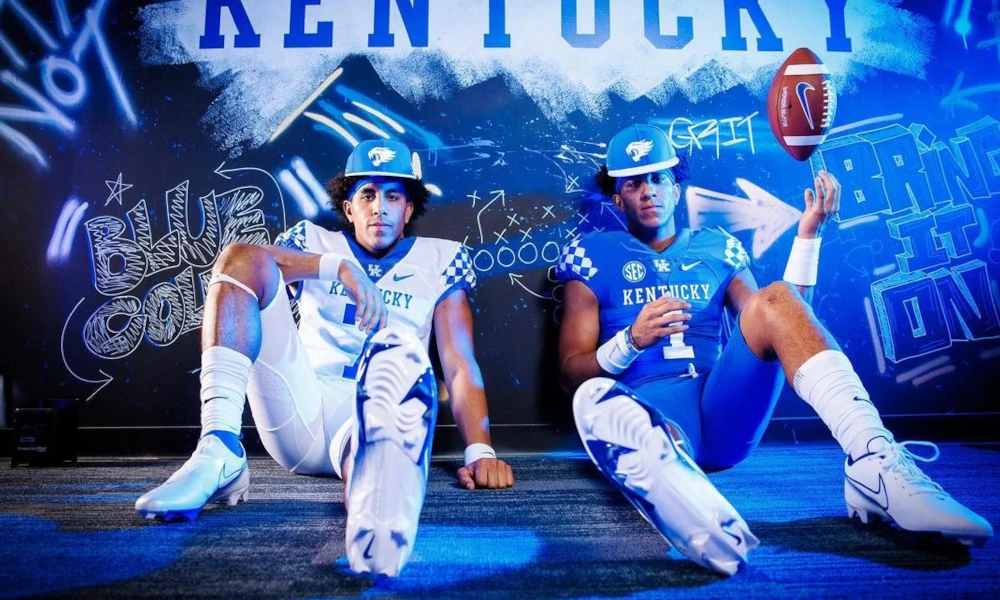 Now two days after the the transfer portal has opened, the Kentucky Wildcats have had a dozen players enter. Two of those players are the Wade twins, Destin and Keaten, who committed to Kentucky as a three-star quarterback and 4-star edge in the 2022 class.
The Wade twin's father, Steve Wade, recently spoke to Maurice Patton of the Main Street Muary, a local Newspaper in Maury County, Tennessee about his sons' decision to enter the portal.
As for why? "They (Kentucky) didn't keep their promises up there. We're not going to go for that," Steve said. "I'm mainly talking about Destin, not Keaten."
Two seasons into each of their collegiate career, one was on a path to success, while the other was not, unfortunately.
Keaten Wade, listed as a 6-foot-5, 250-pound sophomore outside linebacker, collected a total of 51 tackles, 2.5 sacks, and a pass deflection in two seasons as a promising piece on the Kentucky defense. Destin Wade (6-3, 223) appeared in just one game at quarterback during his time at Kentucky, going up against Iowa in the Music City Bowl. In the game, he was 16-30 for just 98 yards, threw two pick-sixes, and only advanced in Iowa territory twice on 13 drives, going as far as the 36-yard line.
"They (Kentucky) threw him in that bowl game and never did give him a chance to redeem himself, under circumstances that nobody could have really did anything with, Iowa being the No. 2, No. 3 defense in the country," Steve said. "We were promised by (Kentucky offensive coordinator Liam) Coen that Destin 'was too good an athlete to just be sitting on the bench'. We did our part, we trusted in Kentucky to do theirs."
Bringing in NC State transfer Devin Leary this season, Steve claims that Destin could have been just as good if he was given an opportunity to compete.
"Destin could have been just as good as that quarterback (Leary) we had this year," Steve Wade said. "There's nothing any of those guys sitting in that quarterback room couldn't have done (that Leary did). They didn't give him an opportunity to even compete. So we've got to do what we've got to do. He's got to get on the field somewhere."
As far as Keaten, Steve was satisfied that he played, but not satisfied that he was not a starter. "They let Keaten play, but he still didn't get the reps he should have gotten as being a starter," Steve said.
One reason Steve gives as to why his sons didn't play as much as they deserved was because of NIL, allowing "worthless" players to get more playing time just because they were paid.
"It makes it that much more difficult for kids that are on scholarship because they're paying these other guys money to come in — They're looking for those players to play," he said. "The school's going to play those guys, whether they're worthless or not.
All the best to the Wade twins and their family, but this is simply some parental delusion as Steve Wade overestimates his sons' talent.
Kentucky Receives Commitment from Georgia Transfer QB Brock Vandagriff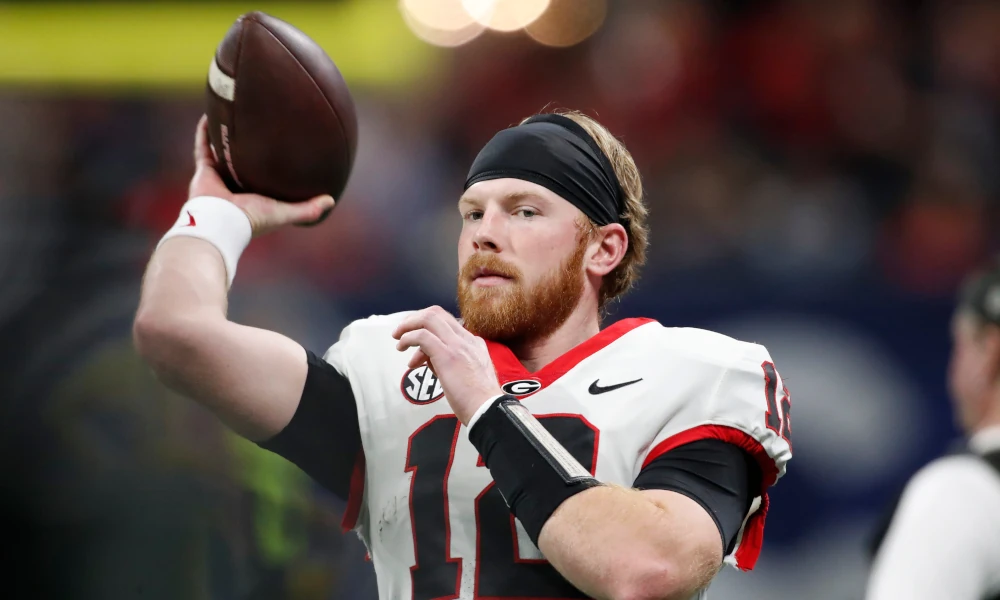 The Kentucky Wildcats have found their quarterback for next season, and potentially the next two seasons. On Thursday morning, Georgia transfer quarterback Brock Vandagriff announced his commitment to Kentucky, with the caption "Ready to get to work."
Vandagriff has been a name silently floated around since the end of the season as his sister plays volleyball at Eastern Kentucky and his father has a relationship with Liam Coen.
At Georgia the last three seasons, Vandagriff was a backup and saw limited action. However, he was a backup to some pretty good talent, first to Stetson Bennett who won back-to-back national titles with the Bulldogs, and Carson Beck this season who finished this season fourth nationally in passing yards.
Before his time at Georgia, Vandagriff was a five-star quarterback in the 2021 class, ranked as the 4th ranked QB overall by 247Sports' Composite rankings. Holding offers from the top names in college football including Alabama and LSU, Vandagriff had his choice and originally committed to play for Lincoln Riley and Oklahoma before flipping to Georgia.
The talent is clearly there and there are not many better ways to gain preparation than by practicing against one of the best defenses in college football the last three seasons.
Kentucky will also add 2024 four-star Cutter Boley to the QB room for next season and another transfer for depth whom the staff is still searching for. That said, just two days after the portal opened, Kentucky has filled one of their biggest needs, if not the biggest, of this offseason.
Kentucky Listed As Top Destination for Transfer Quarterbacks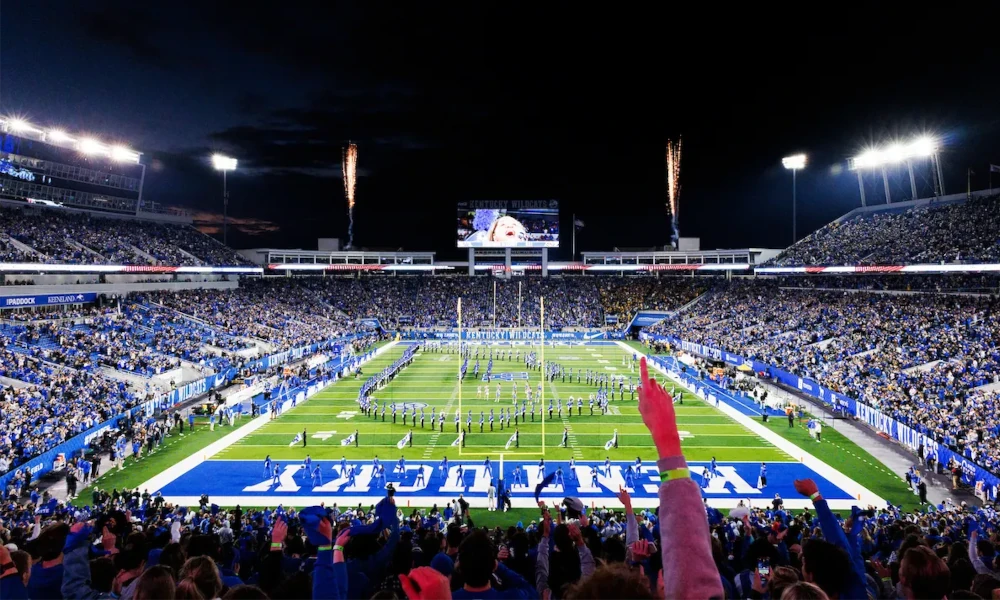 College football's version of free agency is about to kick off as the transfer portal officially opens on Monday, December 4th. Over the last three seasons, the transfer portal has proven itself as a way for programs to quickly fill holes in their rosters, especially for teams searching for a quarterback. Last year, a record number of signal callers transferred and this year's cycle looks to be even more chaotic.
Kentucky is one of the many programs searching for a new quarterback as Devin Leary's college career will end with Kentucky's bowl game. According to 247Sports, Lexington is one of the most ten attractive spots for a quarterback to land this offseason. As for their why:
"Liam Coen is the instructor for a quarterback-friendly scheme in Lexington that will have produced two draft picks (once Leary declares and joins Will Levis in the NFL). One encouraging factor for the next starting quarterback for the Wildcats is that he can be confident in the protection in front of him. Mark Stoops expects his offensive linemen to be nasty, people-movers up front and Kentucky allowed only the third-fewest sacks in the SEC."
With Liam Coen as offensive coordinator, a good offensive line, and talented receivers, Kentucky will be an attractive situation, but must look for a better fit this time around. The staff already has a few targets in mind, and according to some, may already have their guy. Several players have already announced their intentions to enter the portal, and there are more certain to announce over the coming days.
Time will tell who will be behind center for the Wildcats next season. With that said, who would you like to see as Kentucky's starting quarterback in 2024?