Louisville Commit Says "Nobody Worried" About DJ Wagner and Kentucky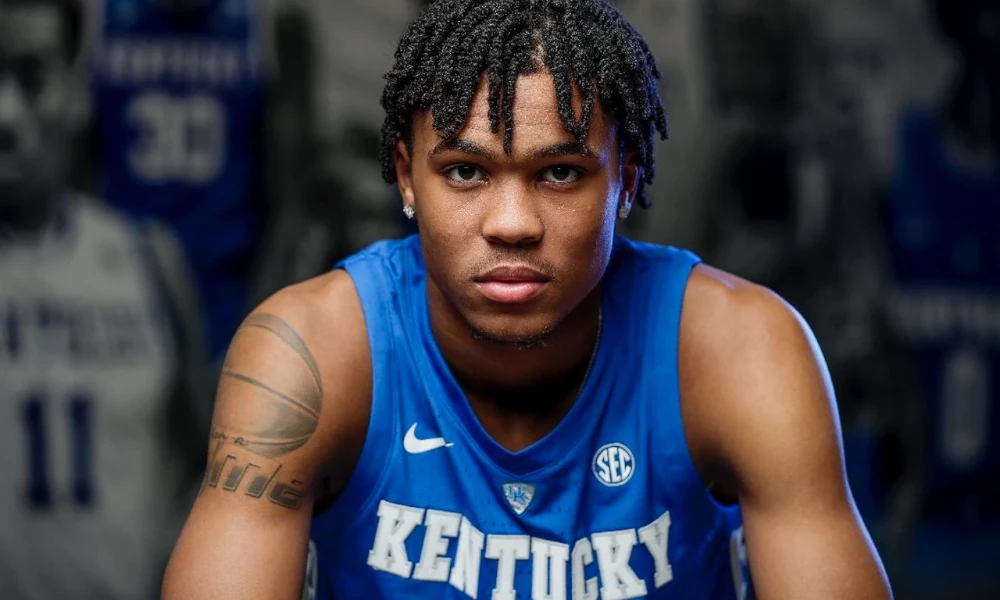 The Kentucky-Louisville rivalry is one of the best in all of college basketball, however, it has been largely one-sided in the John Calipari era. Since becoming the Wildcats' head coach in 2009, Kentucky has a 12-3 record against Louisville, including winning four of the last five.
With the hire of Kenny Payne, the Cardinals are hoping to get back on the right track and will enter next season with a roster talented enough to make it to the NCAA Tournmanent. With that said, the Cardinals did finish 4-28 last season.
Louisville commit Trentyn Flowers went live on Instagram on Friday to answer questions from the Cardinal fanbase. When asked who would guard DJ Wagner when Louisville played Kentucky, Flowers gave an interesting answer, "Y'all funny. Ain't nobody worried about him, bro."
With Flowers and Wagner both being top-rated recruits this is not the first time they have matched up with one another. At the John Wall Invitational back in December, Flowers and Wagner put it all on the line against each other. However, Wagner would outperform Flowers, putting up 22 points to Flowers' 19 points.
Then more recently, back in February, Wagner's Camden (NJ) played against Flowers' Combine Academy (NC) in an exhibition game. The Camden Panthers ended up beating the Combine Academy Goats by 23 points, 80-57.
Wagner will look to get the upper hand on Flowers once again this December, as Kentucky plays Louisville. There is no doubt that he will have some extra motivation.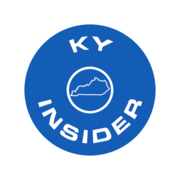 International Prospect Zvonimir Ivisic Now a "Long Shot" to Play at Kentucky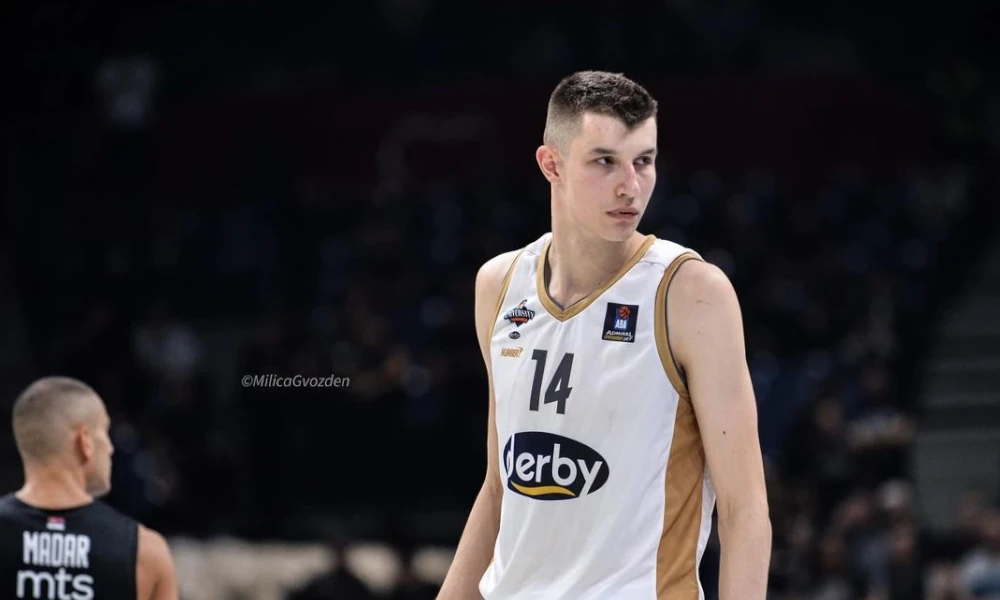 When Ivisic originally committed to UK on August 1st, there was plenty of excitement around the program for the 7-foot Croatian to be a key piece on this year's team.
Ever since then though, it's only gone downhill as every single day we are hearing less good things about Ivisic's situation. This is reportedly because of an English equivalency exam, so he still has not been accepted into the university's admissions.
While the optimism was still he would end up on the team, a lot of the believer's hopes took a big hit when 247Sports national recruiting analyst Travis Branham had an appearance on KSR's Sources Say podcast.
Branham had a tough quote saying, "To be honest, I'm not banking on him being on this roster next year. I think it's a very longshot bet". Hearing this from a person as connected to recruiting as Branham is very concerning.
He goes on to talk about how it's not very cut and dry on why he wouldn't end up at Kentucky calling it a "Hail Mary" that Kentucky would have to connect on to even get the Croatian admitted to Kentucky.
Ivisic is projected as a potential first-rounder in the 2024 NBA draft and averaged 11.4 points, 5.3 rebounds, and 3.4 blocks for Croatia at the FIBA U20 European Championships in Greece in July.
The 7-footer's skills would be a big help to this year's Kentucky basketball team with the injury of Aaron Bradshaw this offseason, the depth in the frontcourt is much needed for the Wildcats right now.
If they are unable to figure out this situation and get him in a Kentucky jersey this upcoming season, it will be a huge mistake by UK admissions.
Top Kentucky Target Tre Johnson Pushes Decision Date To Spring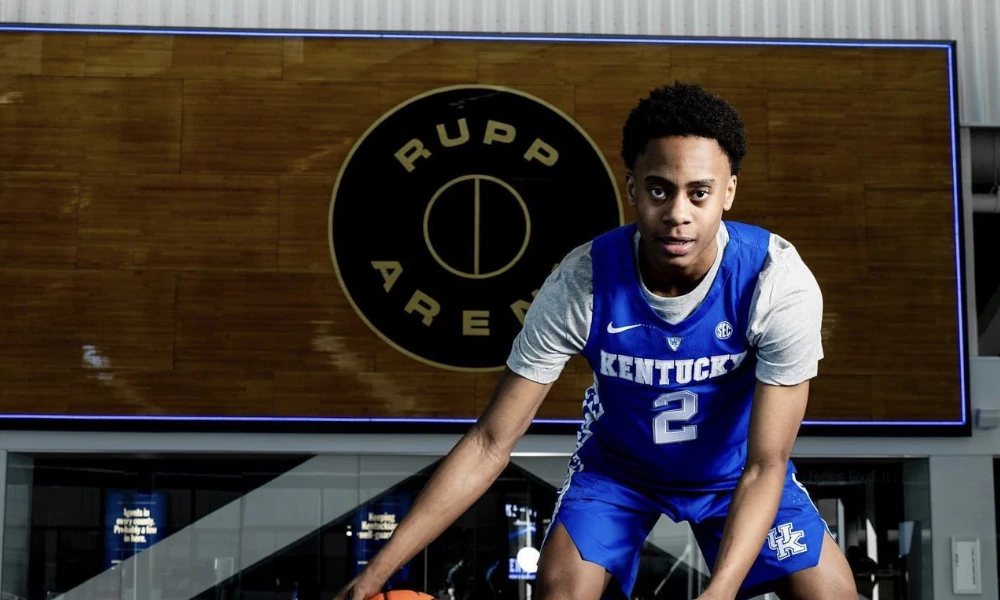 One of the top players in the class of 2024, Tre Johnson recently made the move to Link Academy in search of high-level competition on a big stage, which is a reason he says is why he will wait until the Spring before making a decision.
The top five guard possesses all of the scoring tools, and is a player that Kentucky really wants. He still has a few visits to take, with Alabama and Arkansas visits coming soon, plus another visit to Kansas, and another visit to Baylor. Johnson previously visited Kentucky back in late January.
Johnson has a final list of Kentucky, Baylor, Texas, Arkansas, Alabama, Kansas, and pro options. The Wildcats are rumored to be a top-three option long with Baylor and Texas. This delay may give Kentucky a better chance. With that said, he is not in a big rush to decide, as he is more focused on getting acclimated to his new home at Link Academy, as well as improving as a player.
Tre Johnson is one of the best pure scorers in all of high school basketball, and is certainly being prioritized by multiple top schools. Current intel suggests that Baylor and Kentucky are the top contenders, but with him pushing back his decision, there is more time to tell.
Multiple Five-Star Recruits Schedule Visits to Kentucky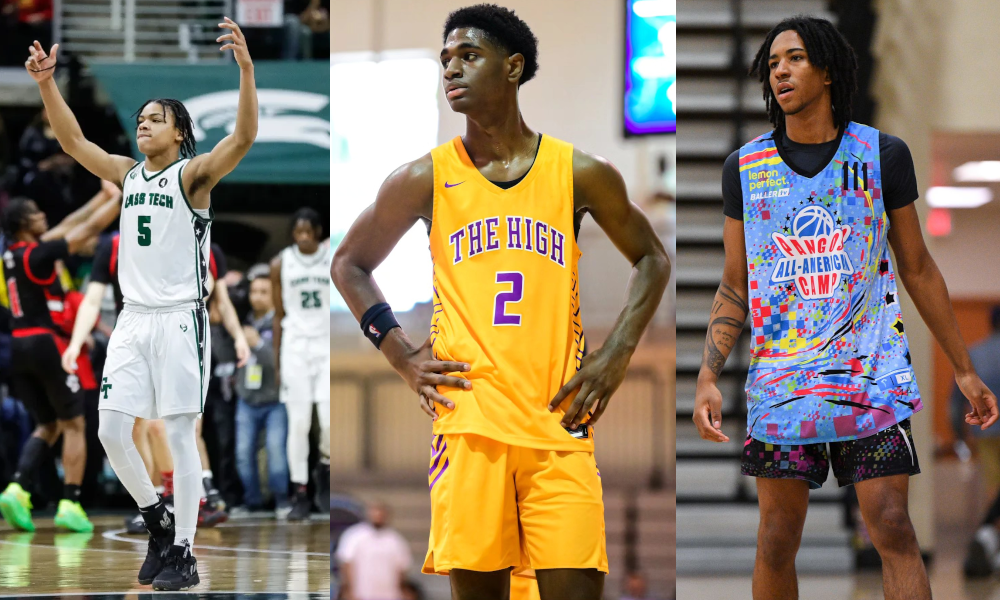 Now that the Grassroots AAU season is over, recruits from across the country are scheduling visits. Kentucky has picked up some scheduled visits for the fall, with a couple of Big Blue Madness visits already in order.
Boogie Fland
The top guard in 2024, Fland is now starting to set up his visits, as he has really taken his recruitment slow. He will take a visit to Kentucky on September 8th, while also taking visits to Michigan, Alabama, and UNC later in September, he told On3's Joe Tipton.
He's taking his recruitment slow, so there's not much movement with momentum, but recent intel suggests Alabama, UConn, and Michigan seem to be the presumed leaders currently. Kentucky is making a strong push, so keep in mind he still has visits to take.
Caleb Wilson
A Top-5 player in 2025, Wilson is really into the Blue Bloods, with Duke, Kentucky and North Carolina all heavily involved. He will be taking a visit to Kentucky for Big Blue Madness on October 14th, he told Travis Graf of MADE Hoops.
Wilson is starting to ramp up his recruitment, with scheduling additional visits to Tennessee and Alabama as well in the near future.
Billy Richmond
Richmond is a Top-35 player in the class of 2025, and recently released his Top-8 schools, while also scheduling a handful of upcoming visits, and he will take on to Kentucky on September 15th.
He will also be visiting Memphis, LSU, Kansas, and Alabama in the near future. His Top-8 schools list includes Kentucky, Memphis, Louisville, Alabama, Kansas, LSU, Miami, and Texas.
Kentucky seems to be the favorite in this recruitment, with Memphis and Louisville lurking behind.
Darius Acuff
One of the biggest stock-risers in 2025, Acuff is the top-ranked point guard in the class, and now is beginning to set up visits. He will take a visit to Kentucky on October 14th for Big Blue Madness.
No other visits have been set up yet besides one to Michigan in the near future, but back in July at Peach Jam, Acuff told KY Insider that Indiana, Michigan, Michigan State, Houston, and Pitt, among others, were schools he is looking to visit in the fall.
Kentucky, Indiana, Houston, Michigan, and Michigan State are among those recruiting him the hardest, he told KY Insider in July at Peach Jam.
Fall visits are starting to be scheduled for the near future among many of the top recruits in the country, and Kentucky is beginning to get some of those, and plenty more will be scheduled soon.