Former Wildcat, Michael Kidd-Gilchrist Connects With Kentucky Child, Sharing Their Experiences With Stuttering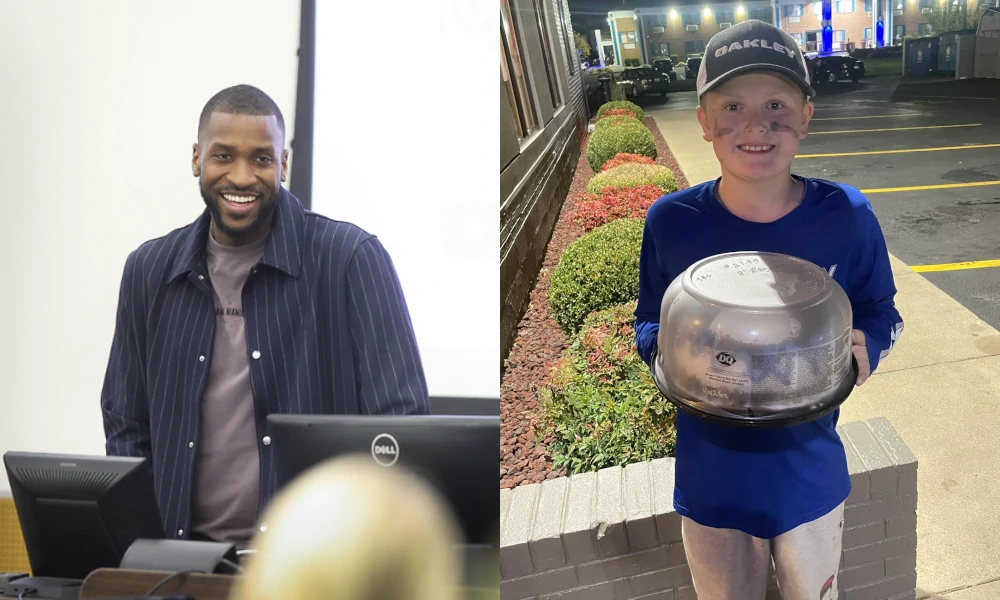 Former Kentucky Wildcat Michael Kidd-Gilchrist is well known for being a big piece of the 2012 National Championship team and the No. 2 pick in the 2012 NBA Draft.
However, something that is not as well-known is that Kidd-Gilchrist has battled stuttering – a communication disorder that affects roughly 1% of the population – for much of his life, recognizing it at the age of "10-11 years old".
Fast forward to the final year of his NBA career, in 2020 – also known as the year of the COVID-19 pandemic – Kidd-Gilchrist had plenty of time to evaluate things while in the NBA bubble. During that time, he started to think about more than basketball.
As a result, Kidd-Gilchrist decided to use his platform and personal journey through stuttering to help others and started his "Change & Impact" foundation. With the foundation, he has been able to share his own unique perspective with speech therapists and to also advocate for better insurance coverage for speech therapy and aid for stuttering.
On Wednesday, Kidd-Gilchrist took it a step further from his usual speeches and reached out to one of Kentucky's own, Isaiah Long, a young boy from Lawrenceburg, Kentucky who also suffers from stuttering.
Before his youth basketball practice on Wednesday, Long received a call from the former NCAA champion, explaining that he has gone through some of the same things and that he can still be successful.
Isaiah's father, Justin Long, told KY Insider that Kidd-Gilchrist is "one of the nicest people I've ever met," and that wants to keep in touch to help Isaiah and even plans to meet him and his family on his next visit to Lexington.
These types of things are what make the Big Blue Nation's connection to the program so special, and display another great example of the high-character players that Calipari recruits to the program.
If you would like to learn more and/or donate to the Change & Impact foundation, please follow this link.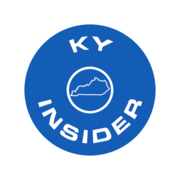 Source: Antonio Reeves To Meet With Staff On Monday To Discuss Future Plans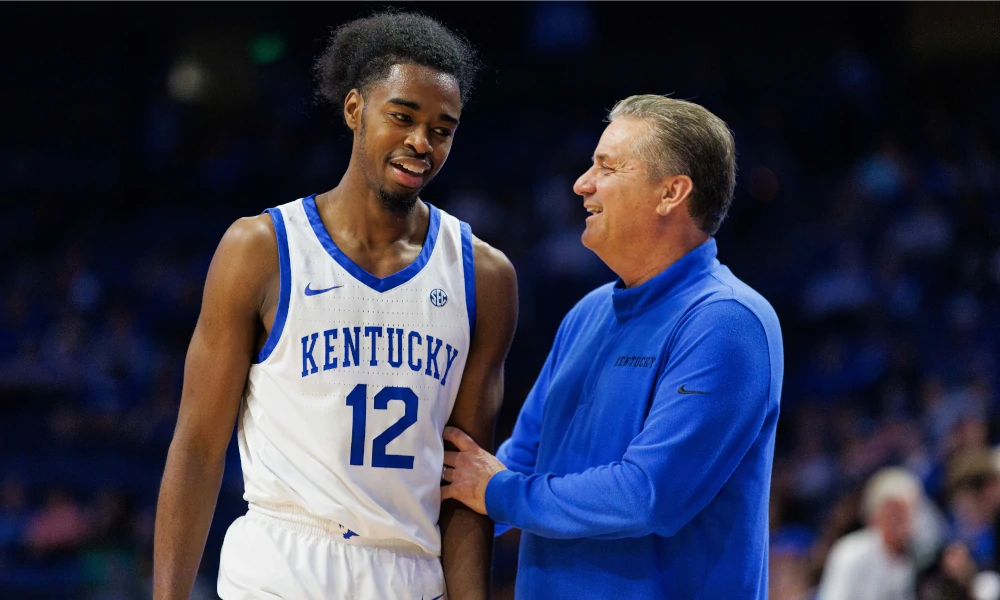 Antonio Reeves announced he was withdrawing from the NBA Draft on Wednesday, but his intentions on whether or not to return to Kentucky were up in the air. Now, that remains the case, but a source told KY Insider on Friday that Reeves will be meeting with John Calipari on Monday to discuss his future plans.
Reeves has been contemplating a return to Kentucky, as both NIL and his role are major factors in his decision. There have also been multiple reports of a number of schools tampering with Reeves, even though he is not in the transfer portal, which in itself is interesting. That list of schools includes Illinois, Indiana, Memphis, Michigan, and Oklahoma.
A big decision for the basketball program, Reeves would be a much-needed shooting threat and veteran presence added to the current young team coming in. Kentucky's No. 1 recruiting class needs veteran complementary pieces, and a star from last season's team would certainly help.
Regarding a timetable for an announcement, one could assume that it should come soon after his meeting with the staff early next week.
Five Schools Allegedly "Tampering" as They Recruit Antonio Reeves to Transfer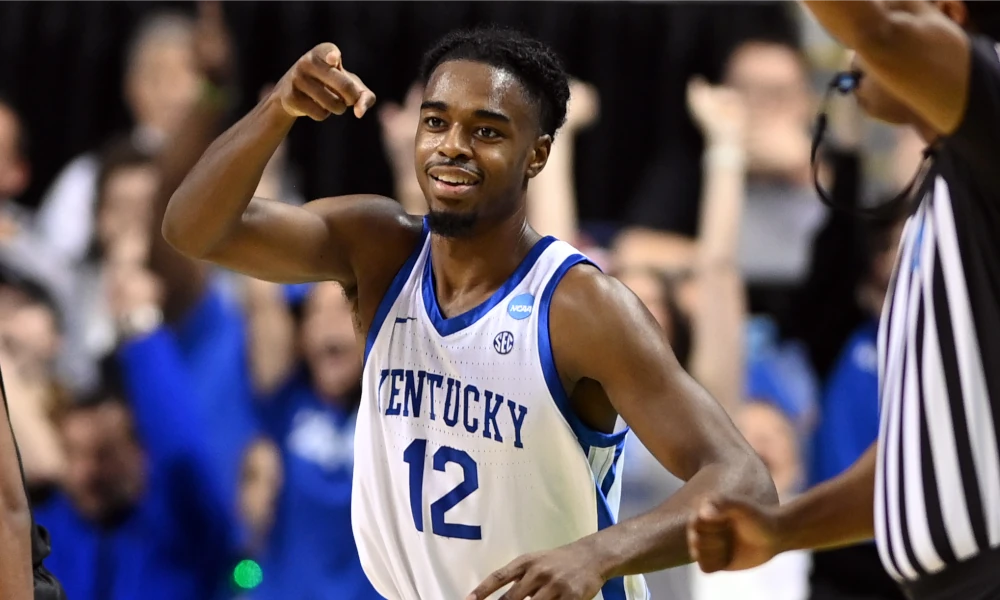 On Wednesday, Antonio Reeves was the lone Wildcat from last season to make the decision to withdraw from the NBA Draft and return to college. While he is returning to college, which college is yet to be determined.
Reports started surfacing a few weeks ago that schools were allegedly starting to contact Reeves through "backchannels" in an effort to get the reigning SEC Sixth Man of the Year to transfer. That has continued up to today, with five schools said to have contacted Reeves and trying to recruit him to transfer: Illinois, Indiana, Memphis, Michigan, and Oklahoma.
There are two things to point out in this situation. For one, Reeves is not in the transfer portal, and two, he has yet to graduate to become a grad transfer. According to the NCAA, if another school outside of Kentucky is contacting Reeves, that is considered "tampering" and is against the rules. Given the current state of college athletics, which has been likened to the "Wild Wild West", this should come as no surprise.
Those around Reeves have said that his decision will primarily come down to two factors, role and NIL. From all sides, Reeves enjoyed his time and Kentucky last season, and those factors were met. Talking with KY Insider last season after the Kansas State game, Reeves said "I'd love to be back. I love the school. I love the fans. I love everybody here."
John Calipari was expected to meet with Reeves but there have been no reports to confirm if that meeting has taken place. With that said, Reeves should certainly be Kentucky's No. 1 priority given their need of shooting and a veteran presence.
LOOK: Three Players of Kentucky Basketball's Freshman Class Arrive on Campus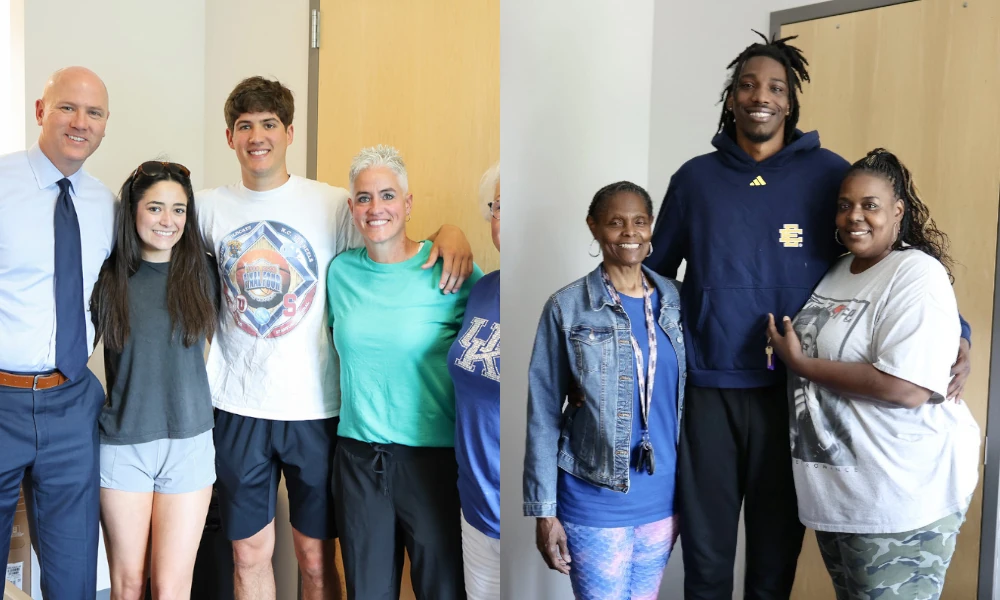 Returning just two players that played 5+ minutes per game last season, the biggest thing giving Kentucky fans any sense of optimism or hope is the incoming freshman class.
Featuring five players in the top 45, including three in the top 10, the 2023 class is Kentucky's second No. 1 class since 2015. Even more interesting, the class features two of the three top five prospects the Wildcats have signed in that same span. In other words, there are high expectations.
Of course, five freshmen and two returnees can't win a National Title, but while we await the staff to fill next season's roster, the freshmen have started to move into campus at the Wildcat Coal Lodge.
On Wednesday, Reed Sheppard kicked things off as he backed out of the Kentucky-Indiana High School All-Star Classic to move in early. As the official Kentucky men's basketball account put it, "the Sheppard Family legacy continues."
On Friday, two more members of the freshman class moved into campus, Rob Dillingham and Aaron Bradshaw.
With Sheppard, Dillingham, and Bradshaw now moved in, that leaves just Justin Edwards and DJ Wagner to make their moves. That is expected to happen this week. With Kentucky representing the United States in Canada for GLBL Jam, starting July 7th, it will be important for this team to start building chemistry.