Tennessee Baseball Player Flips Off Georgia Tech During Game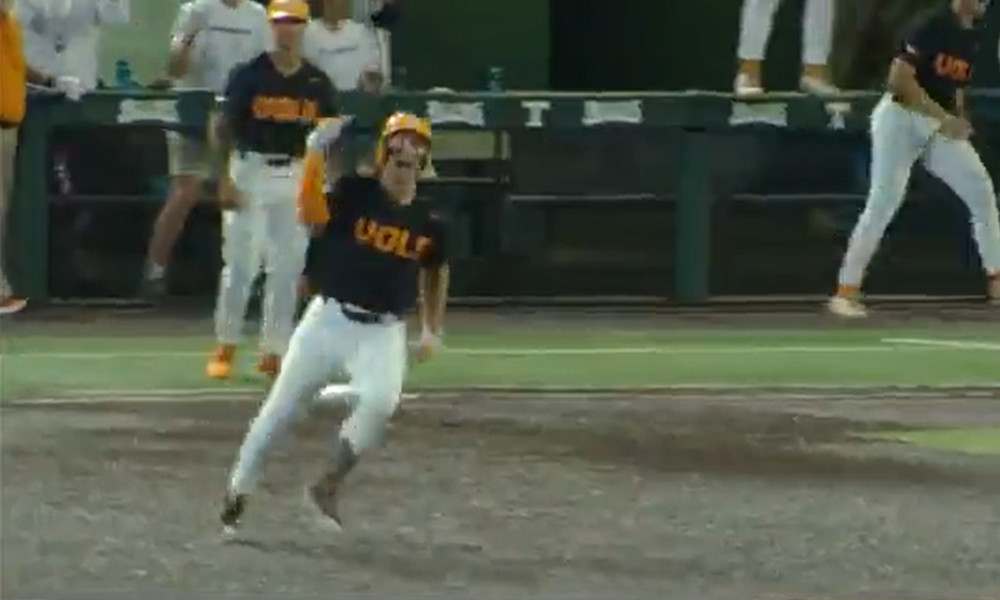 There are three certainties in life – death, taxes, and the classlessness of the Tennessee Volunteers.
On Sunday, Tennessee took on the Georgia Tech Yellow Jackets in an NCAA regional game. Following a ninth inning rally, the Volunteers went on to win 9-6 to clinch their second straight super regional berth.
However, the win didn't come without controversy as Voluteers' right fielder Jordan Beck pulled a Rick Pitino and flipped off Georgia Tech as he hit an RBI double.
Unsurprisingly, this isn't the first Tennesse athlete to do this. In 2017, Tennessee football player Rashaan Gaulden flipped off Alabama fans in a loss at Bryant-Denny Stadium, and received no disciplinary action.
With that precedent given, I would not expect anything more to come off this situation either, but once again, the Volunteers display their inability to show any class.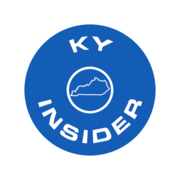 Topps to Launch Kentucky and Other School's Trading Cards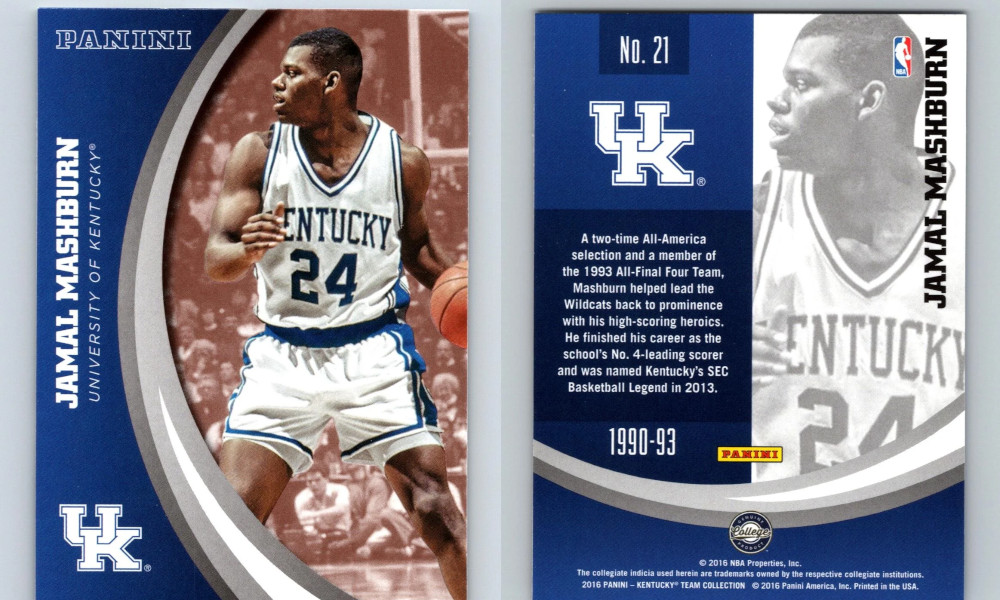 For good or bad, NIL has changed the landscape of college athletics and has created the ability for some cool things to happen, one of which was announced on Thursday morning.
Fanatics, who acquired leading trading card company Topps, earlier this year for $500 million, has announced that they will be launching a line of trading cards this fall that will feature collegiate athletes with their school logos for the first time ever. Whereas previously, school logos had to be airbrushed out.
The program will include more than 150 schools featuring both current and former athletes, including over 200 deals with current student-athletes at those schools. Fortunately, Kentucky is one of them.
"We are excited that Kentucky student-athletes are a part of this exclusive new program with Topps and Fanatics which allows fans to collect official trading cards of their favorite current UK Wildcat athletes for the first time," Jason Schlafer, University of Kentucky's executive associate athletic director, told CNBC.
As for further details about the terms of the deals with the schools, they were not disclosed but most of the athletes at those schools will not get money. However, individual student-athletes with their own deals will be paid, with compensation varying based on their position, their public profile, and draft projections.
With the reignited interest in trading cards, I would expect these to be difficult to buy when they are released, so be prepared.
Are you guys ready to get your Oscar Tshiebwe and Will Levis cards?
Jack Harlow Releases Kentucky vs. Louisville Themed Shoes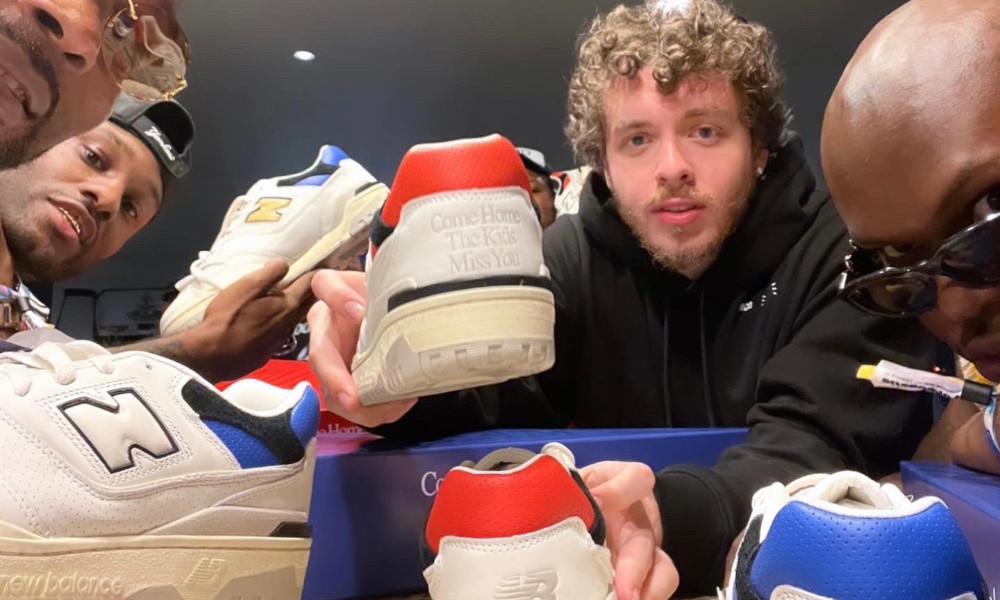 Jack Harlow is one of the hottest names in music right now. By the chance that you haven't heard from him, he is a platinum-selling rap artist from Louisville, Kentucky.
Harlow represents the state of Kentucky well and is proud to display his home state in his performances, interviews, and apparel.
While admittedly a Louisville fan himself (unfortunate), Harlow has said that most of his close friends are Kentucky fans. In collaboration with New Balance, who Harlow has an endorsement deal with, a "friends and family" New Balance 550 was released celebrating the release of his new album Come Home The Kids Miss You, which showcases a Kentucky vs. Louisville theme.
Each pair displays the colors of their respective schools and also features unique identifiers. The Kentucky pair features a checkerboard insole, as well as "Team Kentucky" on the tongue. While there are no pictures showing the details of the Louisville pair outside of the colorway, one could assume there are similar Louisville-related details.
Despite the fact that Harlow is a Louisville fan, it is definitely cool and good for the rivalry to feature one of the biggest artists in music right now. It also doesn't hurt that Harlow's close friend, Drake, is a Kentucky and Calipari fan.
Rhyne Howard Impressing Early, Named WNBA Player of the Week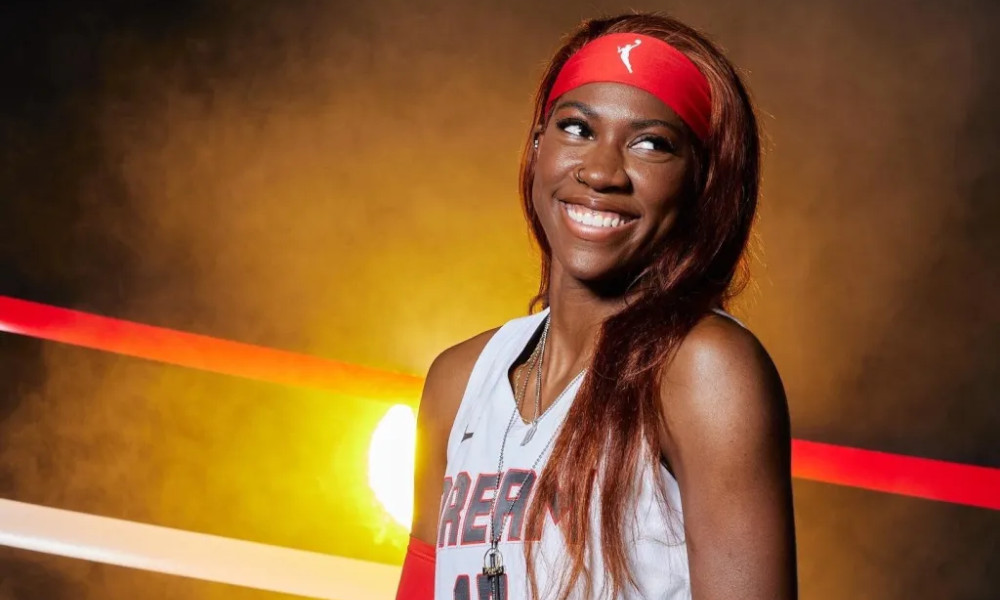 Rhyne Howard is not just one of the best talents in Kentucky women's basketball history, but one of the best talents in Kentucky athletic history.
Last month Howard was selected with the No. 1 pick in the WNBA Draft by the Atlanta Dream, becoming just Kentucky's fourth No. 1 pick in any professional sport. Just four games into her young career, Howard is already making history.
In an 85-79 win over the Indiana Fever and No. 2 pick, NaLyssa Smith, on Howard scored 33 points, joining the likes of Candace Parker and five other players to score at least 30 points within their first four games in the league.
The outing helped push Howard to be named the WNBA Eastern Conference Player of the Week, becoming the first rookie to win the award in the first week of their WNBA career since Tamika Catchings in 2002, and the first Dream rookie to ever earn the WNBA Player of the Week award.
On the season, Howard is averaging 20.8 points (4th in WNBA), 4.5 rebounds, 2.3 assists, and 3.5 made threes per game (3rd in the WNBA), and looks to be well on her way to a bright future in the WNBA.