Za'Darius Smith Winning NFC Defensive Awards, a Year After He Thought His "Career Was Over"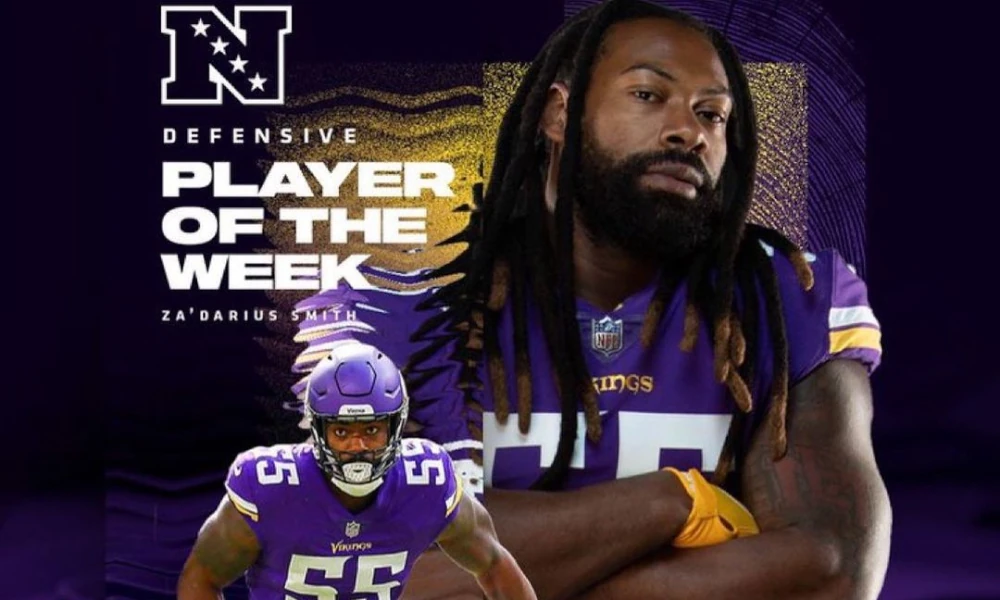 A season ago, former Kentucky Wildcat Za'Darius Smith thought his NFL career was coming to an end.
Coming off two straight Pro Bowl appearances in 2019 and 2020, Smith was ready to make it three in a row. However, before the 2021 season, Smith suffered a lower back injury (bulging disc) while lifting weights.
The eight-year veteran attempted to play in the season opener, but the injury extremely limited him. Following the game, Smith elected to undergo surgery and end his season.
This was a difficult time for Smith, and at one point believed that his football career may be in jeopardy. Yet, it wasn't just the injury, it was also the environment he was in.
Playing for the Green Bay Packers at the time, Smith says after suffering the initial injury that the Packer's trainers were telling him "one thing", but felt as if he needed to get a second opinion.
Met with resistance, Smith attempted to play in the season opener, but he eventually received a second opinion and underwent surgery in late September, but when he returned he felt "ignored".
"Walking past me not saying nothing," Smith said. "(Not) 'Z, how's your back doing?' — there was none of that… I was like, 'Damn, why am I being treated like this?'"
Now over a year since his surgery, now with the Vikings following his release from the Packers, Smith was named NFC Defensive Player of the Week.
In the Vikings' 34-26 win over the Arizona Cardinals, Smith recorded a league-leading three sacks and four tackles for loss, in addition to five quarterback pressures, seven tackles, and a pass defended.
The awards didn't stop there as Smith also won NFC Defensive Player of the Month!
It is good to see the former Wildcat back amongst the best defenders in the NFL.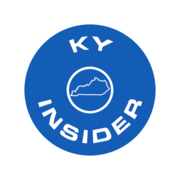 Scott Satterfield Is Leaving Louisville, to Be Named Cincinnati's Next Head Coach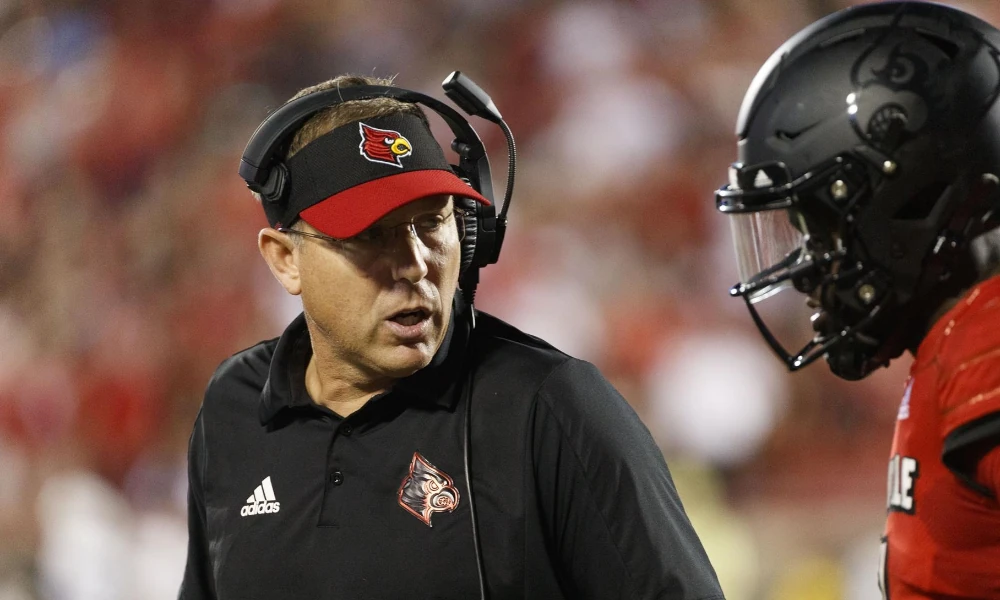 Scott Satterfield is the gift that keeps on giving to Louisville's rivals, and on Monday morning, he gave one last gift. Reports have surfaced that Satterfield will be leaving Louisville to take the head coach position at Cincinnati following Luke Fickell's departure to Wisconsin.
Despite a 25-24 record through four seasons with the Cardinals, Satterfield is now getting an opportunity to take over a program that just went to the College Football Playoff in 2021, being the first school to do so from the Group of Five. However, the Bearcats prepare to enter the Big 12 Conference as of the 2023-2024 academic year.
This will force Louisville to find yet another coach and will break up a top-20 recruiting class that featured eight four-star and five-star commitments. Not to mention, this should allow Kentucky to regain some recruiting territory in Ohio, given how Satterfield has struggled to recruit against the Wildcats.
With that said, it is unfortunate that he will no longer be taunted with L's down and a loss to Kentucky on an annual basis, but fans will always have this picture of him throwing an L's down to remember him by.
Ironically enough, Cincinnati (9-3) and Louisville (7-5) are scheduled to play each other on Dec. 17 in the Fenway Bowl. Which sideline will Satterfield be on?
Four-Star UK Commit Teases About Playing with Top QB Transfer Cade McNamara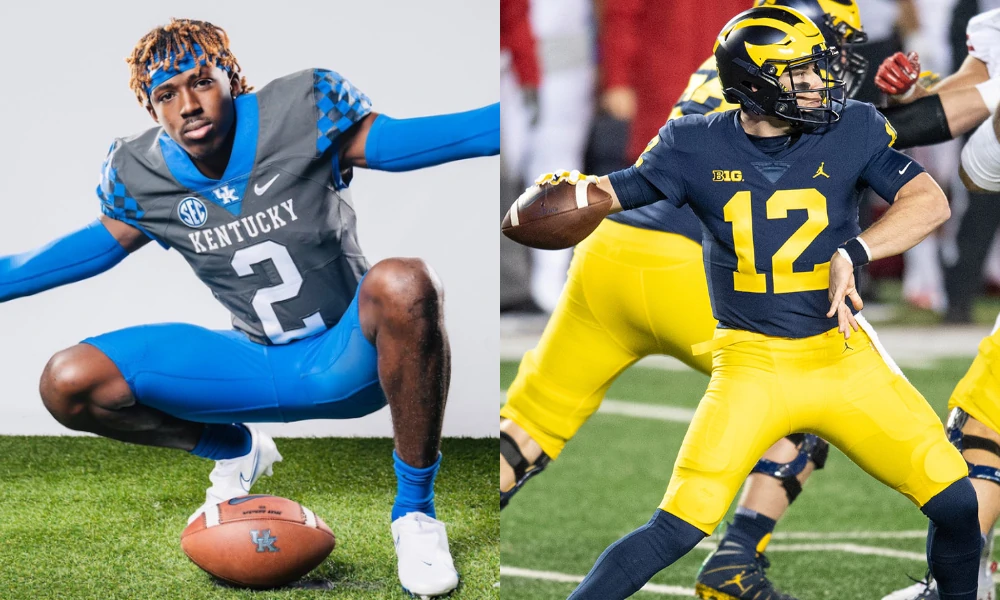 It has been a very news-hectic week in the college football world with many players entering the transfer portal – before it officially opens on Dec. 7th – just days after the regular season came to a close.
Stoops and the coaching core that will remain for next season must hit the transfer portal hard this offseason, predominantly replacing Will Levis at the quarterback position. Four-star commit and incoming Kentucky wide-out Shamar Porter, teased who he wanted to play with via Instagram.
Cade McNamara, the former Michigan Wolverine, and four-star recruit, hit the portal after a year that consisted of just three games of action and 1 touchdown after losing the starting job to J.J. McCarthy.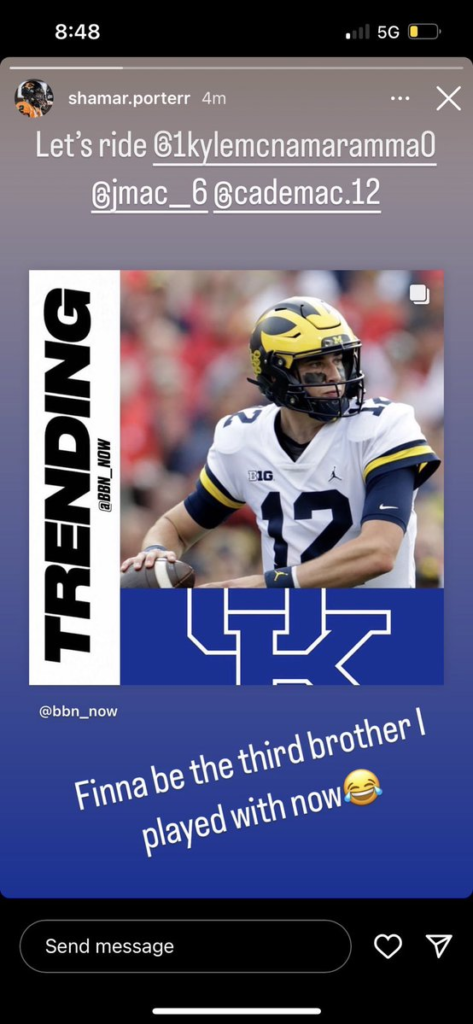 As for the context of the Instagram post, Porter is from Nashville, Tennessee, and played football with Kyle and Jake McNamara through high school football and several Tennessee high school football circuits.
In 2021 McNamara led Michigan to their first College Football Playoff appearance. That 12-2 season and winning the Big Ten Championship in 2021 is where all the buzz comes from.
Let's take a look at some traits of McNamara's game, courtesy of The Draft Network.
Pros
Plays it safe and takes what the defense gives him.
Can throw on the run with good ball placement and accuracy.
Consistent demeanor, never getting too high or too low.
Cons
His "safe" and game-manager style causes him to leave points on the field.
Struggles with throwing the deep ball, completing 39% of his attempts over 20 yards.
Not a true running threat.
Given his skill set and experiences, McNamara would be more than welcome to play for the Wildcats next year. Yet, with several open coaching positions on the offensive side of the ball, it could take a few weeks for Kentucky to find their guy.
Offensive Coordinator Rich Scangarello Let Go from Kentucky Staff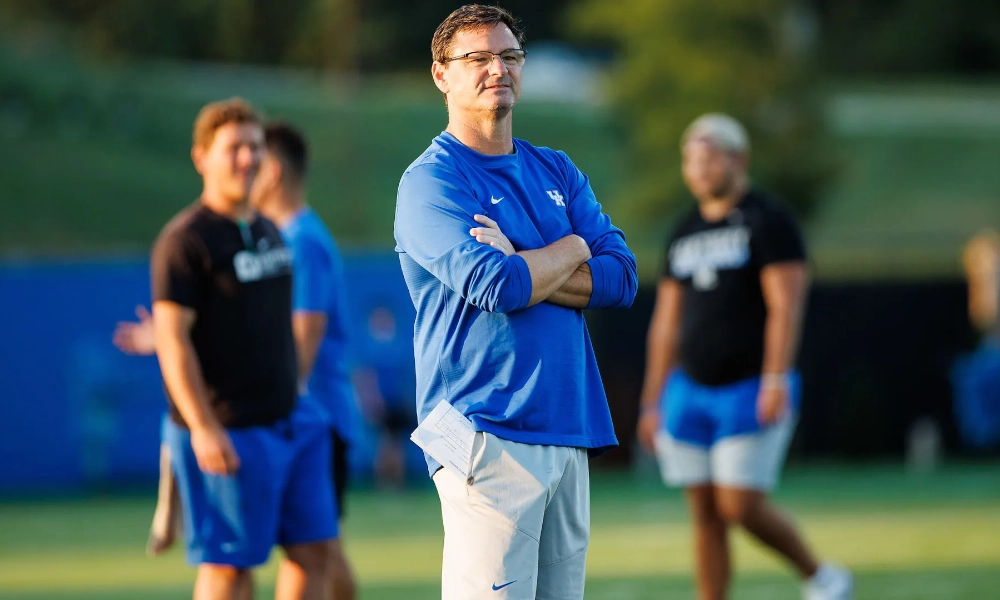 After just one season in Lexington, offensive coordinator Rich Scangarello has been let go, first reported by LEX18.
Hired as the replacement for Liam Coen back in February – who led Kentucky to a 10-3 record in 2021 – Scangarello was known as a "quarterback whisperer" and was even referred to as a "football genius" by head coach Mark Stoops when he was hired.
Given his background and plenty of talent on the offensive side of the call, Scangarello was expected to deliver on the high preseason goals, but that was not the case as the Wildcats' offensive production was ranked last in the SEC in terms of yards per game (336.3) and points per game (22.1).
Through the first four games, the Wildcats threw for over 300 yards in three of them. However, through the final eight, Kentucky ever threw for more than 239 (Mississippi State), leaning heaving on the run game. A six-point showing against Tennessee and a loss to Vanderbilt is included in that eight-game stretch.
It is likely true that Will Levis's health did limit the offensive playbook, and in turn, limited Scangarello's ability. However, given the negativity of the fanbase and the players towards Scangarello, this comes as no surprise.
With the transfer portal officially opening up next Wednesday, it feels like a good move to start the coaching change prior as Kentucky will need to have their house in order and be extremely active given their lackluster recruiting in 2023 (ranked 50th, 12th in SEC).
It will be interesting to see who Mark Stoops goes after for the Wildcat's fourth OC in as many seasons. Early money would be on Rob Calabrese, the quarterback's coach for the New York Jets, who was nearly hired before Scangarello. Could a Liam Coen reunion be in store?
Also published on A Sea of Blue.