Top In-State Freshman, Jayden Johnson, Talks About His Dream to Play for Kentucky and John Calipari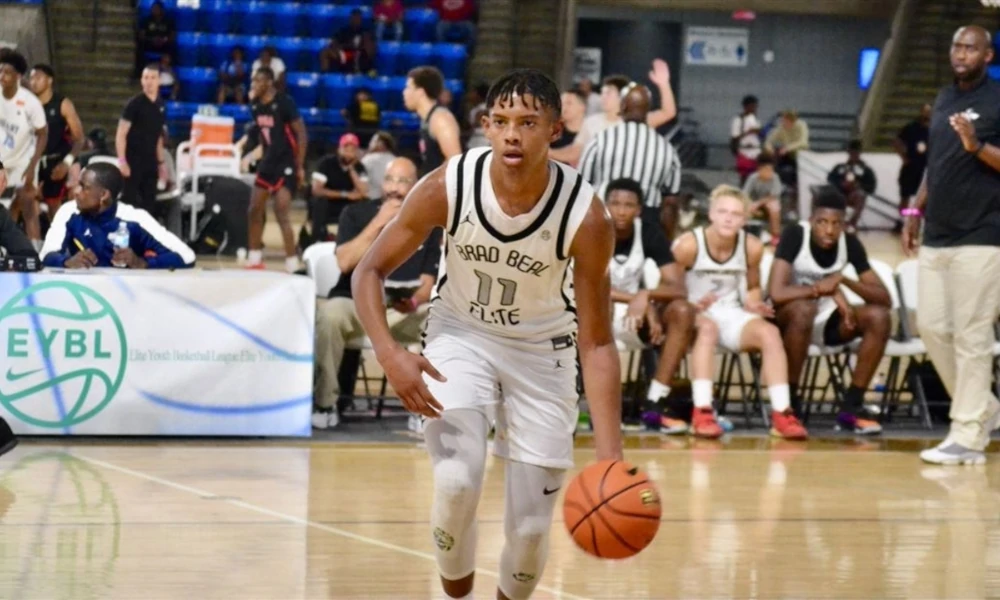 It's the dream of so many young basketball players, to put on the blue and white and play basketball for the University of Kentucky. This is especially true for the kids who have grown up in Kentucky. As is the case for Trinity (Louisville, KY) freshman guard, Jayden Johnson.
Johnson, who previously played on the varsity team at Louisville Male as an eighth-grader before selecting Trinity when starting high school this year, is one of the rising players in the 2026 class. While slender, Johnson already has good length and size, standing 6-foot-5, but also plays more maturely than his age.
With his size and skill set, Johnson, already holds high-major D1 offers from Cincinnati, Missouri, Texas A&M, and West Virginia. However, he has also received some interest from some pretty big local programs, Kentucky and Louisville.
Now Johnson is picking up a lot of hype recently playing a pivotal role for Trinity in their six-point win over Huntington Prep from West Virginia.
Back in December, Kentucky assistant coach Orlando Antigua attended the Play-by-Play Classic event held at Freedom Hall, where he got his first look at Johnson as Trinity took on Huntington Prep. While he did not have his best game offensively, he showed his aforementioned maturity, playing a key role in a narrow win: being a leader and talking on defense, and displaying the ability to find open teammates.
Following the game, Johnson said, "Growing up, I was a Kentucky kid, Kentucky fan. Always wanted to play for Coach Calipari, he's awesome". He is not the first prospect to say this, but it is a positive sign and may give Kentucky a slight early advantage.
Johnson has never spoken with Calipari directly, as he is unable to due to NCAA rules, but he says that Calipari has been in contact with the people who represent him. This a big first step in recruiting a young kid, who will receive a lot more attention over the next four seasons.
National recruiting services such as 247Sports and Rivals have yet to release their 2026 rankings, but Johnson is considered a Top-25 prospect. When the 2026 rankings start coming out, expect to see the 6-foot-5 guard high in the rankings and likely tabbed as the No. 1 player in the state of Kentucky.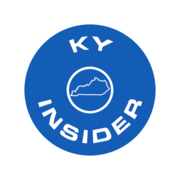 Kentucky Basketball Staff Visits Multiple Five-Star Recruits Over the Weekend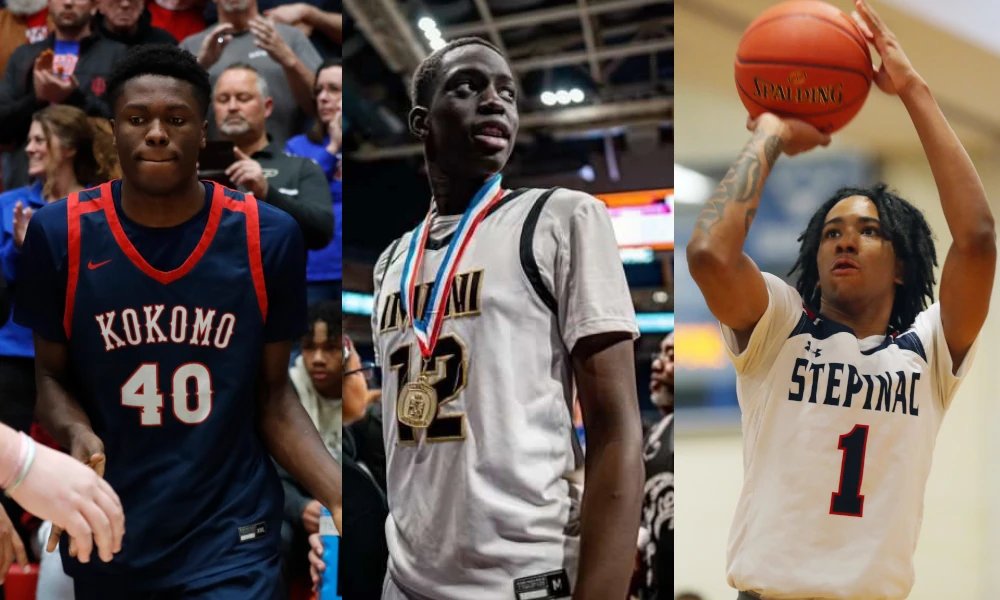 After losing in the Round of 32 a little more than a week, the Kentucky coaching staff is wasting no time to try and right their wrongs and bring in more talent. This past weekend, John Calipari was accompanied by Orland Antigua and Bruiser Flint as they hit the recruiting trail, catching some of Kentucky's top targets in the class of 2024 and 2025.
Let's take a look at who Kentucky paid a visit to as they look to keep the recruiting hot as the AAU season nears for the nation's biggest circuits.
Note: Rankings from 247Sports.
Alier Maluk (2025, No. 2 C, No. 15 Overall)
To kick off the weekend, Kentucky watched Alier Maluk in Pennsylvania. A Top-15 prospect in the class of 2025, and arguably the best big man in the class.  6-foot-10, 180-pounds, height and skill runs in the family as he is the cousin of 7-foot-2 center Bol Bol, who currently plays in the NBA with the Orlando Magic.
At this moment, it is still early in Maluk's recruitment as he just finished his sophomore season. With that said, Kentucky has yet to extend an offer to Maluk and likely won't until this summer when college coaches can begin directly contacting recruits and they can begin taking official visits. When that happens on June 15th, expect Kentucky to be in the mix as they have been in contact with Maluk since he was 15 years old.
Scouting Report: Maluk is a dynamic two-way prospect and can be looked at as a"modern" big man. Well-known for his shot-blocking ability, Maluk is also capable of handling the ball but hopes to develop that more and develop as a stretch-four. 
Flory Bidunga (2024, No. 1 C, No 2 Overall)
On the heels of watching 2023 Kentucky signee, Justin Edwards, win his second state championship, the Kentucky staff paid a visit to Flory Bidunga, who scored 19 points for Kokomo in his state championship game in Indiana.
However, Kentucky was not the only school represented as Michigan's Juwan Howard, Michigan State's Tom Izzo, Indiana's Mike Woodson, and Auburn's Bruce Pearl were among those on hand to watch Bidunga play.
While very interested, Kentucky does not seem to be one of the leaders for Bidunga, as things are currently trending with Cincinnati and Indiana. Last fall, Cincinnati hired Drew Adams as an Associate AD, the son of Mark Adams who runs Bidunga's AAU team, Indiana elite.
With that said, Bidunga has been also working on scheduling a visit to Kentucky in the future, which could give Wildcats a boost in his recruitment.
Scouting Report: At 6-foot-9, 215 pounds, Bidunga already possessed a college-ready frame. Has an "unbelievable" motor, and plays well on both sides of the ball. In the Adidas grassroots circuit last summer, Bidunga averaged 18.8 points, 8.9 rebounds, and 3.1 blocks per game on 76.4 percent shooting. 
Boogie Fland (2024, No. 2 CG, No. 7 Overall)
With news that Rick Pitino – who recently took the Saint John's job – paid a visit to see Bronx product Boogie Fland, Calipari and Antigua were sure to affirm Fland as one of Kentucky's top priorities by stopping by to watch him play.
Thus far, North Carolina has been Fland's only official visit, but this took place prior to Elliot Cadeau and Ian Jackson's commitments to the Tar Heels. With Fland's junior season coming to a close, he plans to take four more official visits in the coming months.
After Alabama lost Fland's leading recruiter to the Arkansas state head coaching job, Kentucky is in a good position for Fland, and a commitment from him at some point would soften the blow of losing Ian Jackson to North Carolina.
Scouting Report: Looked as one of the best pure point guards in the 2024 class, Fland has a well-rounded game. While he is more than capable of getting his teammates involved, specifically in the pick-and-roll, his shooting ability has long been his calling card.
Rick Pitino Coming After Top Kentucky Point Guard Target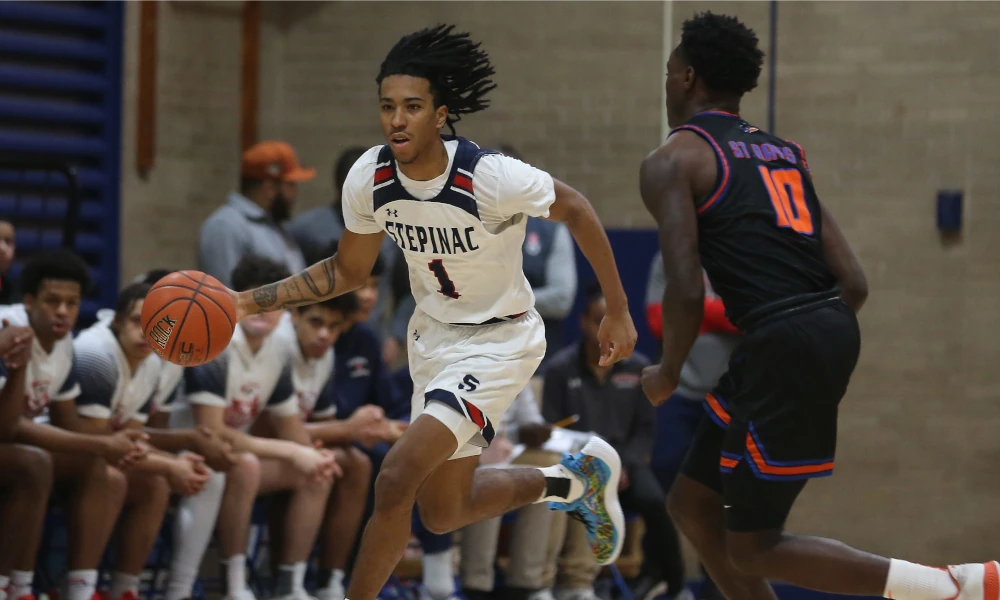 Rick Pitino may no longer be at Louisville, but that isn't stopping him from trying to battle John Calipari and Kentucky for recruits. Now the head coach of Saint John's, Pitino is back at a Power Six school and has the talent pool of New York to recruit from., and with wealthy NIL contributors, he has the resources to do so successfully.
On Wednesday, Pitino and his assistant coach, Steve Masiello, took a visit to see Bronx-native Boogie Fland, the seventh-ranked player in 2024, according to the 24/7 sports recruiting composite. Fland is Kentucky's top point guard target and a player that they have pursued early, offering him last summer.
Kentucky and Alabama are looked to be two of the leaders, but Fland is also being pursued by the likes of North Carolina, Kansas, Villanova, Louisville, and UConn among dozens of others. As for what he is looking for in a school?
"I'm looking for everything, you know? Play style, location, how I fit into their program," has told Kentucky Sports Radio in the past. "Are they a winning program? How are they in the locker room? Do they like each other? That's the main thing. I mean, if you don't like each other, it'll show on the court."
The Kentucky staff recently visited Fland earlier this month following the end of the regular season. If they are able to get a commitment from Fland, it would certainly soften the blow of missing out on Ian Jackson, whose recruitment is final given that status of North Carolina.
John Calipari Expects Mass Exodus of Players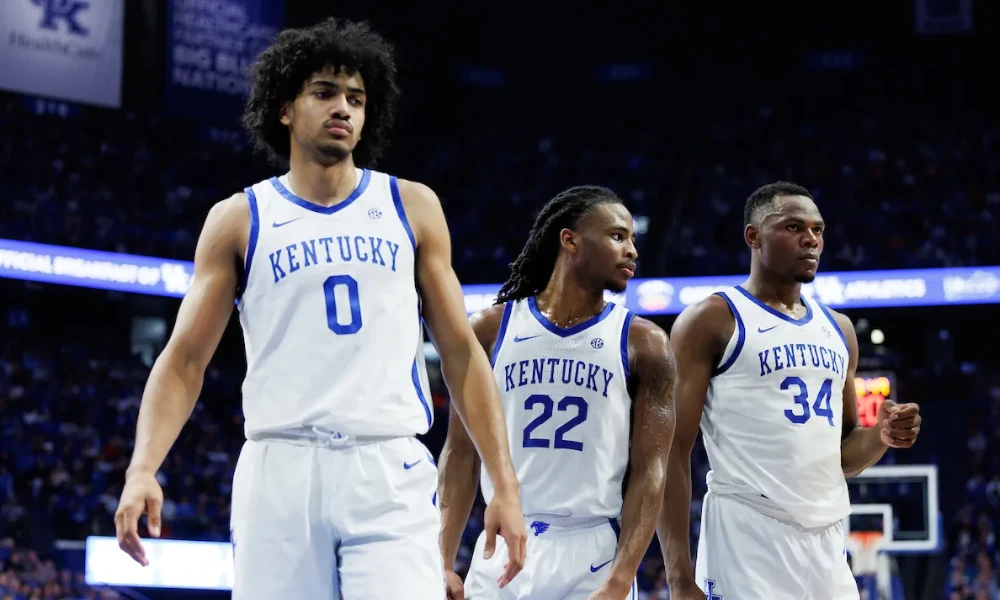 Coming into this season, Kentucky returned three of their top six players from last season, a rare occurrence in the John Calipari era. However, it doesn't look like that will be the case next season as Calipari expects a mass exodus.
Kentucky has six seniors, but all have one year of eligibility remaining. Those players include:
Brennan Canada (three-year walk-on)
CJ Fredrick
Antonio Reeves
Jacob Toppin
Oscar Tshiebwe
Sahvir Wheeler
"My guess is they will all leave," Calipari said of Kentucky's seniors after the loss to Kansas State. "That's my guess, but I have not talked to them all."
That list of players doesn't even include the decisions of guys like Cason Wallace (projected lottery pick), Chris Livingston, and Daimion Collins.
Over the coming weeks and days, Calipari will to each player individually to help them with their decision, but not before they have some time to gather their emotions and digest the season. "We'll sit down. Now is not the time, "Calipari said. "I hugged them all after the game, told them I loved them, and appreciated everything they've done."
There will be plenty of time to speculate who is leaving and going, but one thing is for sure, a large number of them will not be at Kentucky next season. Fortunately, the Wildcats have a historically rated recruiting class coming in, which includes five top-25 prospects, and four ranked in the top 10.
If Kentucky can return Reeves and/or Livingston to combine with Ugonna Onyenso, Adou Thiero, and a talented freshman class, the pieces will be there for a deep run, as will the expectations.