Kentucky vs. Florida: Postgame Recap
Florida was coming off an upset win against No. 2 Tennessee on Tuesday night and had a large amount of confidence afterward. However, that would not make it any easier for them in Rupp Arena on Saturday night.
Kentucky got off to a great start on defense in the first half only allowing 22 points to the Gators and being the faster and better team for the entire half. While they were struggling shooting on offense at 38 percent, they were making use of their second-chance opportunities to give themselves a 33-22 lead at the half.
However, the second half would get much harder for the Cats even after going up by 14 at the under 8-minute timeout in the second half. Toward the end of the game, Kentucky tried to grind the clock and struggled to make shots, which allowed Florida to back into the game, cutting it to just three with under a minute to go.
In the end, the Wildcats were able to knock down some big free throws and hold them off in a close 72-67 win, making Kentucky now 7-3 in conference play.
Let's take a closer look.
Point Guard Play
Cason Wallace played as efficient of a game as you will see in college basketball. Scoring twenty points, Wallace only needed 10 shot attempts and shot 70% from the field, and did so in just 27 minutes.
Five of those points came during the most important stretch of the game. With under three minutes to go, after Florida cut it to five, Wallace hit a tough layup and a three to give Kentucky a cushion heading into the final minutes.
Wallace also impacted this game on the defensive side tallying three blocks and a steal. Including this one, that had Rupp Arena going crazy.
With that said, Cason Wallace wasn't the only point guard that played well, as Sahvir Wheeler played his role of backup point guard to perfection.
Off the bench, Wheeler has his fingerprints all over the game, tallying 8 points, 2 assists, 2 steals. and 0 turnovers. During his time on the floor, he was exceptional at pushing the ball in transition. Multiple times, Wheeler was able to beat the defense back and either find the open man or take it himself.
After the game, John Calipari was sure to note Wheeler's performance and tell the media, "Sahvir. Without him, we (Kentucky) don't win this game."
Improvements on Defense
The defense looked far better in this game, especially in the first half. Every shot at the basket was contested and there were no easy buckets. Which is an area that Kentucky has struggled against, giving up straight-line drives.
The second half came with some breakdowns, especially in the pick-and-roll game where Kentucky has struggled all season. Florida also started hitting contested jumpers in the second half, fueling their comeback.
When Kentucky needed it most up three on the last possession of the game, they got the stop to win the game. There are still improvements to be made, but the Cats are building upon each performance and showing improvement.
Daimion Collins
Coming into this season, Daimion Collins was tabbed to be a potential breakout player for the Wildcats this season. After seeing his performances in the Bahamas and reports from early practices, that looked as if that would be the case.
However, just days before the start of the regular season, tragedy struck as his father, Ben Collins, passed away. Last week, John Calipari provided insight into just how much the loss affected him.
"His dad passed away. His dad was his best friend, would have been the best man in his wedding," Calipari said on Daimion's relationship with his dad. "All of a sudden he loses 16 pounds and we're playing other people."
In the last two games, Collins has stepped up in limited action and on Saturday, he made two of the biggest free throws of the game. Coming back to the bench, Collins was greeted with a hug from Calipari that all of Big Blue Nation could feel, and a deserved ovation from the Rupp Arena crowd.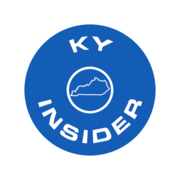 Kentucky Leave/Stay Predictions As We Enter Player Meeting Week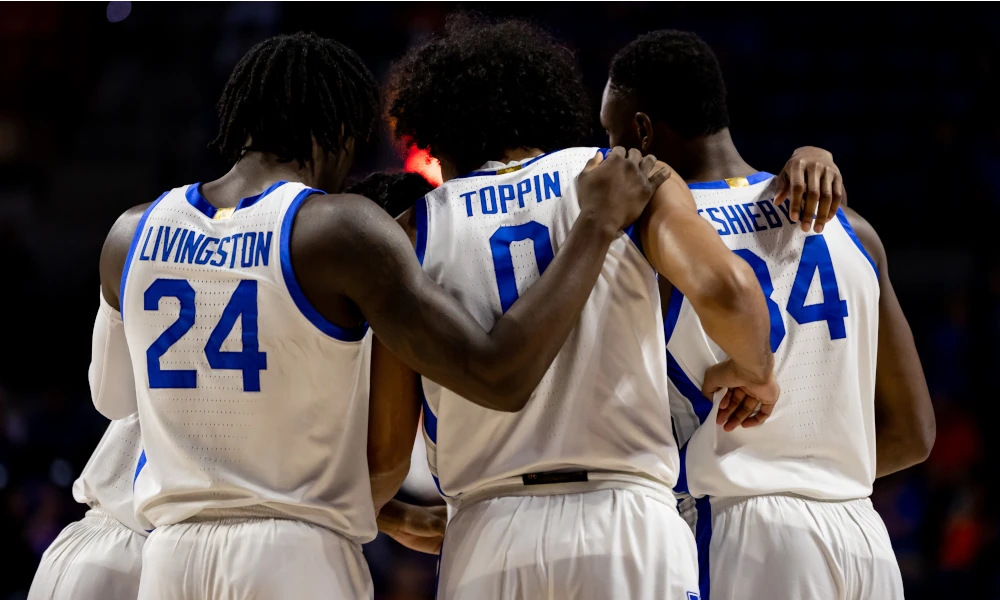 It has now been over a week since Kentucky's heartbreaking loss to Kansas State, which has given time for each player to meet with their families and camps to think about their future. On Wednesday, John Calipari will sit down with each of them to help them make a decision.
As we enter 'player meeting week', decisions will start to be announced. With that said, let's give the latest update and prediction on each player.
Near-Locks
There are a handful of players that practically had their decisions made before the start of this season. The one outlier is Sahvir Wheeler, who found himself in a smaller role this season before his injuries. He will look to transfer elsewhere, for a system that better fits him.
For Cason Wallace, the decision is easy, he is going to be a lottery pick in this year's NBA Draft. As for Toppin and Tshiebwe, there is not much that they can do to improve their stock significantly by returning for another season.
Lance Ware is not the most talented player on the roster, but has flourished in his role at Kentucky and was even named a captain this past season. Last summer, Ware cited his love for Kentucky and Calipari as a reason not to transfer, even having the self-awareness to say, "not everybody can be the star."
As for Adou Thiero, he came to Kentucky with the understanding that he would not get much playing time, but he actually saw the court in twenty games, playing an average of nearly 10 minutes per game. Based on the current roster construction Adou would likely be behind DJ Wagner and Rob Dillingham (there are rumors he may not make it campus) and share minutes with Reed Sheppard. So there may be a decision to be made there, but I expect him to be back.
Cason Wallace: Gone 100%
Sahvir Wheeler: Transfer, 100%
Oscar Tshiebwe: Gone, 95%
Jacob Toppin: Gone, 95%
Lance Ware: Stay, 95%
Adou Thiero: Stay, 80%
Difficult Decisions
Chris Livingston
Coming to Kentucky, Livingston had a first-round NBA Draft grade and expected himself to be a one-and-done player, as did those around him. This also included LeBron James-owned sports agency, Klutch Sports, which represents Livingston.
Hurt by consistency early, Livingston worked his way into being one of Kentucky's key players at the end of the season. Over the final 13 games of this past season, Livingston played more than 32 minutes per game, contributing 7.9 points and 6.5 rebounds on 55 percent shooting.
With an offseason to improve, most importantly his jump shot, he could give himself an opportunity to himself back into the first round with a return. Yet, that may not happen.
As said before, those around Livingston wanted a short trip to the NBA. While currently not projected, given his potential and NBA connections, he would likely be a second-round draft pick. For those reasons, I expect him to put his name in the NBA Draft while retaining his eligibility, but ultimately keep it there.
Prediction: Go through NBA Draft process, Stay in Draft
Confidence Level: Medium, 60%
Antonio Reeves
Following the Kansas State game, Antonio Reeves told me "I'd love to be back. I love the school. I love the fans. I love everybody here." That decision will come down to his role and NIL money.
It is reported that Reeves made six figures from NIL this past season in Lexington, so more opportunities should be there next season. As the roster is constructed, shooting is the biggest weakness. Therefore a top 15-shooter in program history (39.8%, 14th in all-time percentage) should be welcomed back with open arms.
Reeves will and should go through the NBA Draft process to receive feedback, but I fully expect him to be back.
Prediction: Go through NBA Draft process, Return to Kentucky.
Confidence Level: High, 80%
Ugonna Onyenso
After the loss to Kansas State, I was able to interview Ugonna Onyenso, and he immediately talked about stepping in as a leader and accomplishing things that this team couldn't. Yet, there is a possibility that may not happen.
If this decision was completely up to Oneyenso, he would be back at Kentucky for another season. Unfortunately, that is not the case. Being brought to the United States from Nigeria, this is a different situation than most players.
While this isn't a Shaedon Sharpe situation where Oneysno could go to the draft as a Top 10 pick, there are people around him that are open to exploring possibilities outside of Kentucky, including some Big East programs. With that said, I don't see another program that can offer what Kentucky can, which includes a large role and good NIL opportunities.
Prediction: Return to Kentucky.
Confidence Level: Medium, 65%
Daimion Collins
Daimion Collins' situation is unlike any other, as it has little to do with basketball. Prior to the season, Daimion's father, Ben Collins, passed away unexpectedly. This impacted the entire family and hurt Daimion's progression early this season, so much so, that Calipari said he lost sixteen pounds from his already thin frame.
Damion's father did want his son to stay the process at Kentucky, even if it took all four seasons. However, it is family over everything for Collins, which is part of the reason why his father lived in Lexington.
With that said, I expect Daimion to transfer to a school closer to home, with full support from the Kentucky program. Collins did have Texas and Texas Tech as finalists when he committed to Kentucky in 2021, but with the coaching changes since, I don't expect those schools to be in play. Instead, look at SMU and Houston.
Prediction: Transfer
Confidence Level: Medium, 70%
CJ Fredrick
CJ Fredrick loves the game of basketball, but after enduring five seasons of college basketball, without one full healthy season, he may hang it up. Unlike other players on this list, it is retirement or return for Fredrick, as he will not decide to transfer or play professionally.
Following the Kansas State game, Fredrick was very emotional when talking about what could be his last game, saying he has "no idea" what he will decide.
Fredrick is someone I have not heard much about, but given that he is getting married this summer and all that he had endured in his career, I don't expect him to return to Kentucky for another season.
Prediction: Retire
Confidence Level: Low, 35%
Kentucky Basketball Staff Visits Multiple Five-Star Recruits Over the Weekend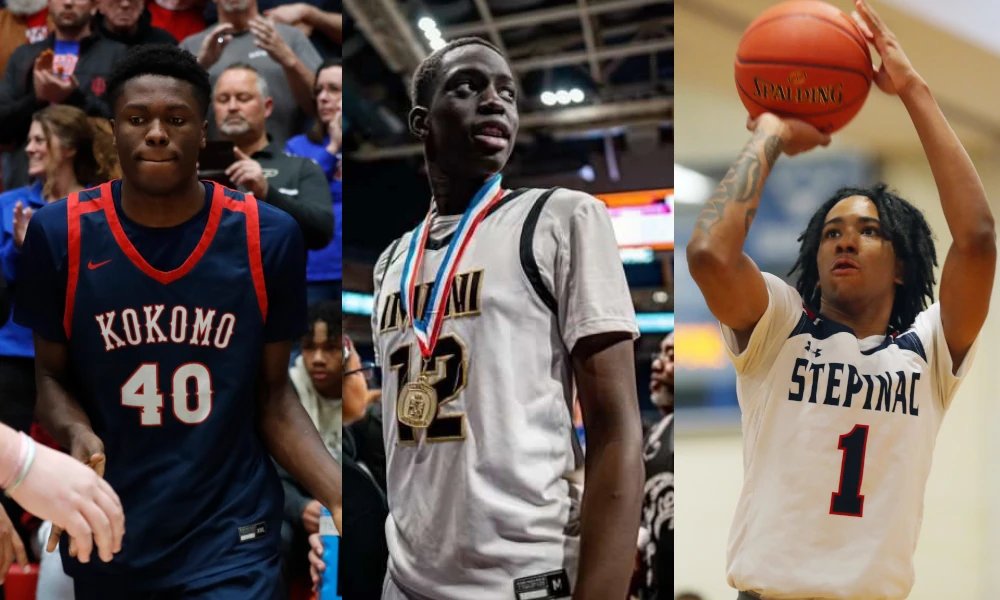 After losing in the Round of 32 a little more than a week, the Kentucky coaching staff is wasting no time to try and right their wrongs and bring in more talent. This past weekend, John Calipari was accompanied by Orland Antigua and Bruiser Flint as they hit the recruiting trail, catching some of Kentucky's top targets in the class of 2024 and 2025.
Let's take a look at who Kentucky paid a visit to as they look to keep the recruiting hot as the AAU season nears for the nation's biggest circuits.
Note: Rankings from 247Sports.
Alier Maluk (2025, No. 2 C, No. 15 Overall)
To kick off the weekend, Kentucky watched Alier Maluk in Pennsylvania. A Top-15 prospect in the class of 2025, and arguably the best big man in the class.  6-foot-10, 180-pounds, height and skill runs in the family as he is the cousin of 7-foot-2 center Bol Bol, who currently plays in the NBA with the Orlando Magic.
At this moment, it is still early in Maluk's recruitment as he just finished his sophomore season. With that said, Kentucky has yet to extend an offer to Maluk and likely won't until this summer when college coaches can begin directly contacting recruits and they can begin taking official visits. When that happens on June 15th, expect Kentucky to be in the mix as they have been in contact with Maluk since he was 15 years old.
Scouting Report: Maluk is a dynamic two-way prospect and can be looked at as a"modern" big man. Well-known for his shot-blocking ability, Maluk is also capable of handling the ball but hopes to develop that more and develop as a stretch-four. 
Flory Bidunga (2024, No. 1 C, No 2 Overall)
On the heels of watching 2023 Kentucky signee, Justin Edwards, win his second state championship, the Kentucky staff paid a visit to Flory Bidunga, who scored 19 points for Kokomo in his state championship game in Indiana.
However, Kentucky was not the only school represented as Michigan's Juwan Howard, Michigan State's Tom Izzo, Indiana's Mike Woodson, and Auburn's Bruce Pearl were among those on hand to watch Bidunga play.
While very interested, Kentucky does not seem to be one of the leaders for Bidunga, as things are currently trending with Cincinnati and Indiana. Last fall, Cincinnati hired Drew Adams as an Associate AD, the son of Mark Adams who runs Bidunga's AAU team, Indiana elite.
With that said, Bidunga has been also working on scheduling a visit to Kentucky in the future, which could give Wildcats a boost in his recruitment.
Scouting Report: At 6-foot-9, 215 pounds, Bidunga already possessed a college-ready frame. Has an "unbelievable" motor, and plays well on both sides of the ball. In the Adidas grassroots circuit last summer, Bidunga averaged 18.8 points, 8.9 rebounds, and 3.1 blocks per game on 76.4 percent shooting. 
Boogie Fland (2024, No. 2 CG, No. 7 Overall)
With news that Rick Pitino – who recently took the Saint John's job – paid a visit to see Bronx product Boogie Fland, Calipari and Antigua were sure to affirm Fland as one of Kentucky's top priorities by stopping by to watch him play.
Thus far, North Carolina has been Fland's only official visit, but this took place prior to Elliot Cadeau and Ian Jackson's commitments to the Tar Heels. With Fland's junior season coming to a close, he plans to take four more official visits in the coming months.
After Alabama lost Fland's leading recruiter to the Arkansas state head coaching job, Kentucky is in a good position for Fland, and a commitment from him at some point would soften the blow of losing Ian Jackson to North Carolina.
Scouting Report: Looked as one of the best pure point guards in the 2024 class, Fland has a well-rounded game. While he is more than capable of getting his teammates involved, specifically in the pick-and-roll, his shooting ability has long been his calling card.
NBA Draft Analyst Blames Oscar Tshiebwe For Kentucky's Problems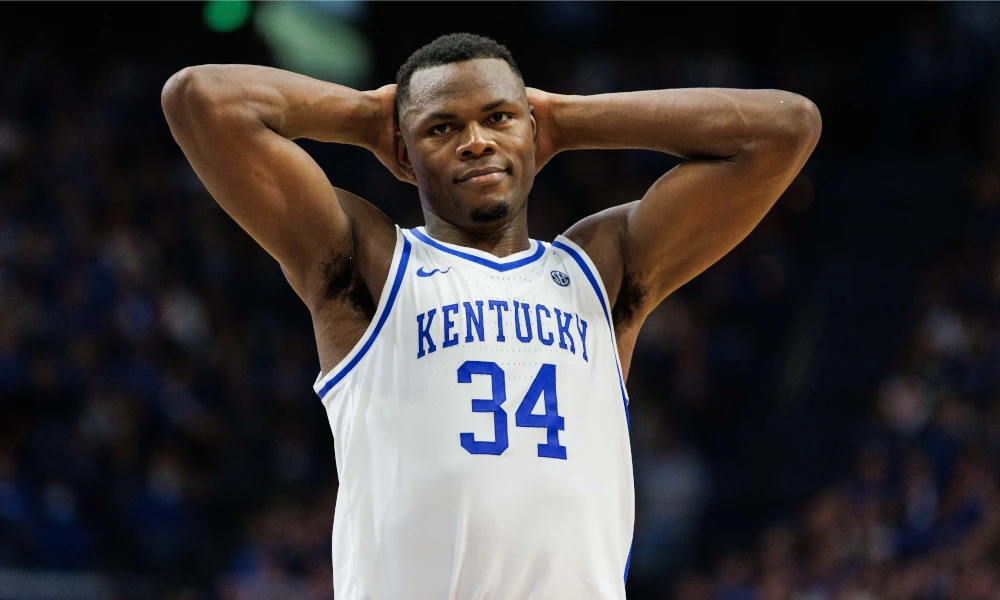 There were many ups and downs for Kentucky Basketball this past season. After being on the bubble for a couple of months, Kentucky found their footing, but ultimately struggled in March with a 1-2 postseason record for the second year in a row.
People have been trying to figure out what the main problem was for the Cats all season with many opinions. Fingers have been pointed to the defense and shot selection, and a lot has been put on John Calipari as well. However, NBA insider Sam Vecenie from the Athletic had a different theory as to what went wrong for Kentucky this past season.
He went on the Game Theory Podcast and gave his thoughts on Kentucky's problems. "The problem for Kentucky is that this roster is too flawed to win a national title," he said.
The roster flaws that he is referring to is largely due to roster construction. "It's not gonna hate on a lot of these individual players. It's just the fit together does not work in a manner that helps you win basketball games at the highest level," Vecenie said.
One of the players he puts some blame on is Oscar Thsiebwe. Yes, the same Oscar Tshiebwe that averaged 21 points and 19.7 rebounds in his three NCAA tournament games.
"This is a roster that can be successful in the regular season, not the NCAA tournament, and the reason for that is kinda Oscar Tshiebwe," Vecenie claims.
He then went on to say "I can win six games in a row in the NCAA tournament with Oscar Tshiebwe as your center. I don't think you can win six straight games against coaching staffs that are trying to exploit every single thing you do poorly."
Does he have a point?
Tshiebwe is a historically great rebounder and had moments where he absolutely dominated opposing teams on offense with his strength. However, he struggled mightily on the defensive end, and teams found ways to exploit those issues.
With that said, Tshiebwe was historically good, which made up for his weaknesses. One could argue a bigger issue is that Tshiebwe never had a healthy backcourt at the end of either of his two seasons at Kentucky, which stunted the development of the team and allowed opponents to put more focus on Tshiebwe.
At the end of the day, this roster was not talented enough to win a national championship and that falls on the coach. The new rules of college basketball have led to a more level playing field, with talent much more spread out.
Case in point, the Final Four consists of (three first-time participants): Florida Atlantic, Miami (FL), San Diego State, and UConn. Of those schools, three are ranked top 25 in offensive efficiency.
In today's era of college basketball, you can't rely on two to three players every game which Kentucky has done in recent seasons. Instead, you must take advantage of the hybrid recruiting strategy of high school and the transfer portal, and add many dynamic scorers as possible.