Kentucky vs. Louisville; Postgame Notes and Game MVP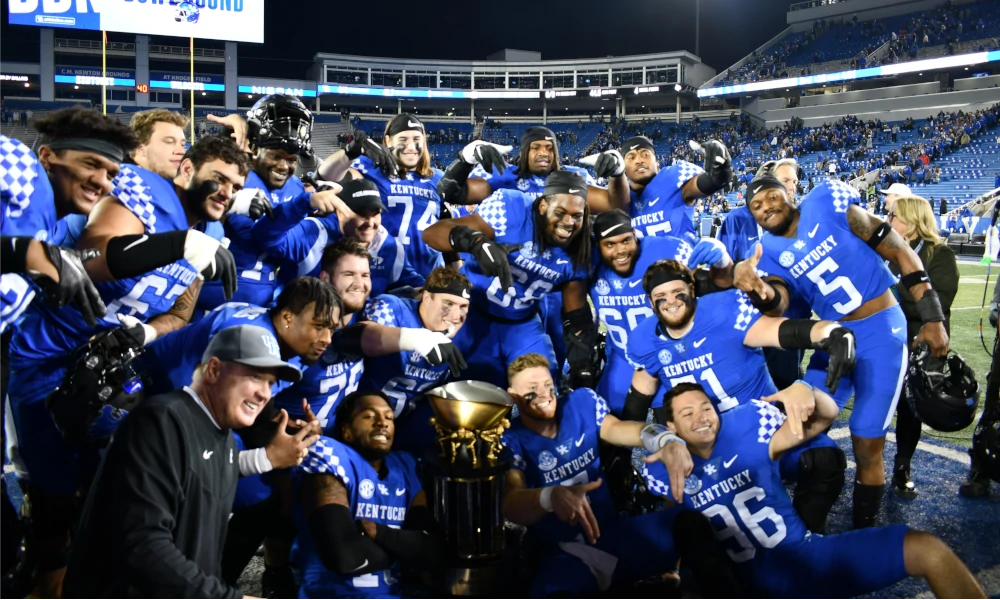 If you asked in September who would win this year's Governor's Cup, it would be a near unanimous answer for the Kentucky Wildcats.
Through the first five games, the Wildcats were ranked No. 13 in the country and had a 4-1 record. Whereas the Louisville Cardinals were just 2-3, which included a loss to a Boston College tram that is is just 3-8 (as of this article).
Going into Saturday, the Wildcats were still favored by 3.5, but the matchup looked a bit different. Louisville came in ranked 25th in the country, winning 5 of their last 6, compared to Kentucky's 2-4 record which pushed them out of the rankings after week 9.
With that said, this matchup was not expected to be the blowout that is has in recent season, and it wasn't.
After one half, Kentucky had the lead 13-7, but that score did not tell the story. In fact, Kentucky dominated much of the first half but scored a touchdown on just one of their three scoring opportunities – one of which was a recovered fumble at the Louisville six-yard line – settling for two field goals. Due to this, the Cardinals were still just one score away.
Coming out of the half, Louisville got the first possession but couldn't capitalize and Kentucky responded with a field goal. This was followed up with an interception from Malik Cunningham at their own 16-yard line, and Kentucky was able to score a touchdown and extend the lead to double-digits, 23-7.
From that point, the game never was really in question as the Wildcats retained the Governor's Cup for a fourth straight matchup.
Defense
The Kentucky football program will be extremely lucky if Brad White sticks around too much longer. The fourth-year defensive coordinator has had a top-five SEC defense – in terms of opponent points and yards – in each season he has been with the Wildcats, but this year may be his most impressive job yet.
Replacing important losses on the defensive line and secondary, there were some question marks coming into the season. However, with an experienced linebacker group and plenty of young talent with big upside, Kentucky was actually able to improve on their numbers from last season – 21.7 ppg (2021) vs 19.6 ppg (2022); 340.8 ypg (2021) vs 321.2 ypg (2022).
On Saturday, that story continued.
Until Louisville's last drive in the second half – where they rushed for 56 yards alone – the Kentucky defense held Louisville to just 84 total yards. In addition, they had two sacks, four tackles for loss, and a critical 4th & 1 hold in the red zone, but did drop two potential interceptions.
To start the second half, the Kentucky defense carried that momentum, forcing a 3-and-out which was followed by an interception that Kentucky was able to score a touchdown on.
Change Will be Made
I say this with no inside information, but expect some coaching changes within the coming weeks.
Outside of an 86-yard touchdown drive in the first quarter, which was highlighted by a 70-yard reception by freshman tight-end, Josh Kattus – Kentucky's offense still has not performed up to their capability.
In total, Kentucky had 346 total yards – their highest amount since Mississippi State in October – but that was overshadowed by questionable play calling as Kentucky scored just two touchdowns within the Louisville 25-yard line.
With the win, Kentucky moves to 7-5, but with the number of offensive weapons this roster has, it is still a disappointing finish.
Given the amount of negativity surrounding the offense and some of the comments that have been said by the players themselves, it is hard to imagine that Rich Scangarello will be welcomed back for another season.
Kentucky Has to Retain Their Young Talent
Five players caught a pass for the Wildcats on Saturday, four of those being freshmen (redshirt or true). This includes both of Kentucky's touchdowns, with passes caught by Dane Key and Barion Brown.
On the other side of the ball, freshman Deone Walker had a career game as he tied a career-high six tackles, had .5 of a sack, and forced a fumble. In addition, freshman Jordan Lovett made the game-clinching interception on Louisville's final offensive possession.
On Monday Stoops talked about the "free-for-all" for his talented freshmen, and with a lackluster recruiting class so far for 2023, it will be important to retain Kentucky's young and proven talent.
Goodbye Seniors
Another reason that Kentucky needs to retain its talent is because the amount of talent they are losing from this senior class. Just to name a few:
Will Levis
Chris Rodriguez Jr.
DeAndre Square
Jordan Wright
Tyrell Ajian
Unfortunately, the full list is much longer, but this group of seniors – with some dating back to 2018 – have helped contribute to some of the greatest seasons in Kentucky football history. In their last time at Kroger Field, they gave the Big Blue Nation another memory as they beat the Cardinals.
Let's not forget about Chris Oats, who provided the loudest cheer and most emotional Senior Day moment, as he was honored after suffering a stroke back in May of 2020. He made sure to give an L's down as well!
Game MVP
While there were some positives on offense including freshmen Barion Brown and Dane Key – who scored both of Kentucky's touchdowns – the offense was too inconsistent today.
With that said, Matt Ruffolo was Mr. Consistent on Saturday night, as he went 4-4 on field goals and set a single-game career-high. Not to mention Ruffolo almost outscored the Cardinals by himself if you include his two PATs.
With the struggles that special teams has had this season, it is promising to see this performance to end the regular season.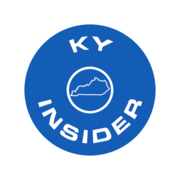 Kentucky Football Receiver and Track Star Jordan Anthony Enters Transfer Portal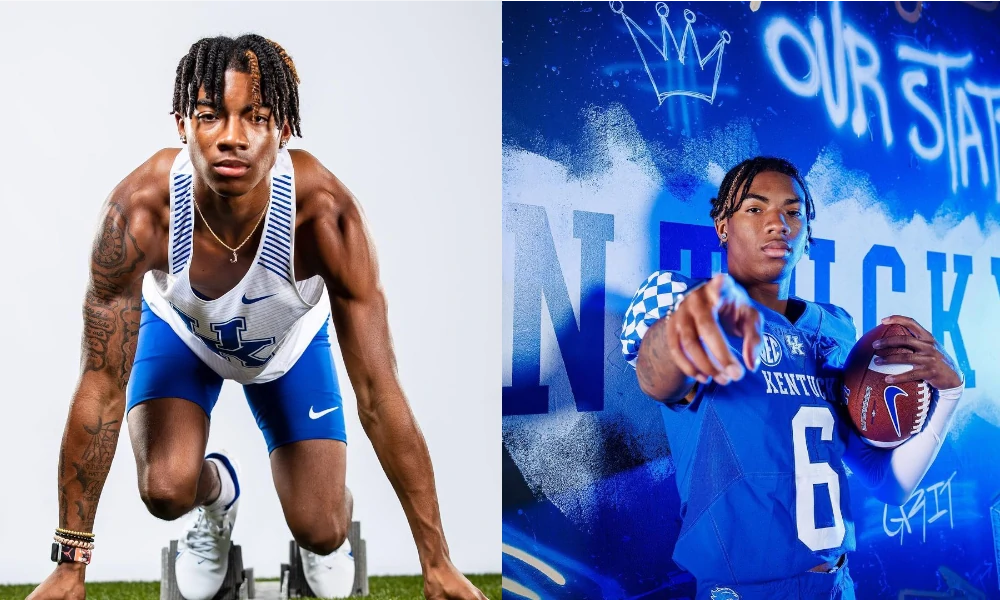 Kentucky football has crushed the transfer portal for the most part, bringing in high-level transfers like Devin Leary (NC State) and Ray Davis (Vanderbilt) this year alone, but on Tuesday they lost a piece they hoped to be a playmaker in the near future, Jordan Anthony as he announced on social media.
A four-star wide receiver coming out of high school last year, Anthony only appeared in just two games his freshman season. While he did not make many headlines on the football field, he did make a lot while running track. That was highlighted by breaking a 50+ year-old freshman record (1967) at Kentucky in the 60 m, running the event in 6.55 seconds, which is also the second-best in program history.
This is a loss that the football program did not want to see as they were excited about his potential in a Liam Coen-led offense. However, Kentucky has one of the most talented receiving cores they have had in the Mark Stoops era, led by Barion Brown and Dane Key.
Playing under three games this season, Anthony will be able to use a redshirt and transfer with four seasons of eligibility remaining. There will be no shortage of suitors for the speedster, as Anthony already holds offers from other programs such as Mississippi St, Tennessee, and Texas A&M among others.
Top 10 In-State Prospect Willie Rodriguez to Take Official Visit to Kentucky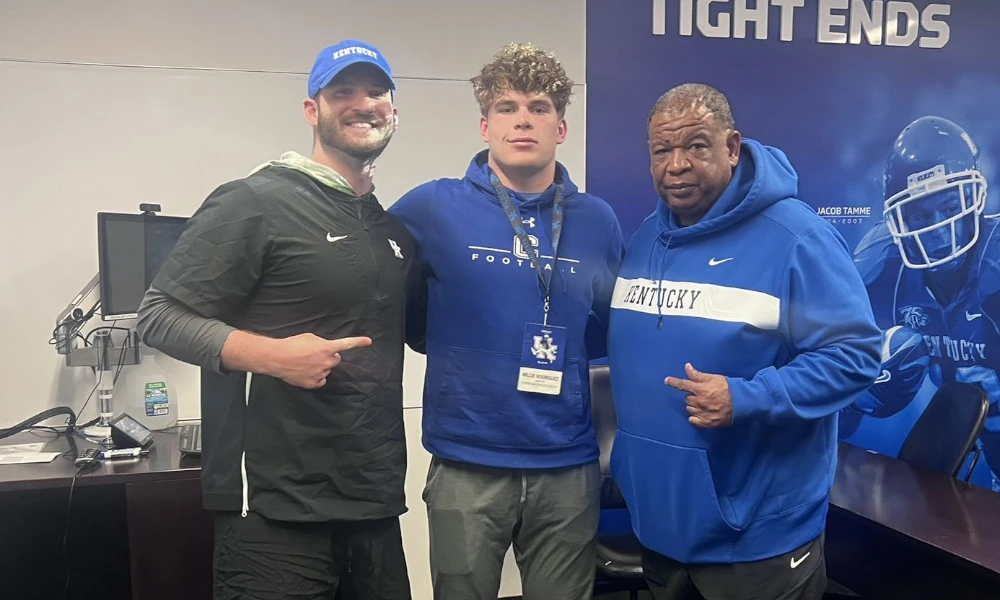 With Cutter Boley recently committing to Kentucky and reclassifying, the next domino to fall could potentially be class of 2024 Covington Catholic Tight End Willie Rodriguez.
Rodriguez has told KY Insider that he is going to take an official visit at Kentucky on June 9 with Boley and another commit from Kentucky offensive line Aba Selm. Rodriguez says he is excited to see Boley and Selm.
"I can't wait to meet to everyone on the official [visit]," says Rodriguez.
Rodriguez also adding since Boley has committed to Kentucky, that they have been communicating together.
"For sure," Rodriguez says. "[I] have already talked to him, it's definitely very intriguing and very cool."
During his visit, there are certain goals that he has in mind that he wants to accomplish when visiting the team.
"[I] definitely want to check out everything and see really how I will fit in the offense and how I will be used," Rodriguez tells A Sea Of Blue. "I am very excited for the visit."
As for other official visits he has planned, he tells KY Insider that he will also be visiting Virginia Tech and he is still scheduling two other official visits with Ole Miss and Purdue, but at this time they have not been scheduled.
Rodriguez also tells us he plans to commit to a school during the summer, but once he is done with all of his official visits. Once we learn more details on his upcoming visit we will keep you all informed.
Kentucky Football Ranked 28th is ESPN's FPI, Finalizes Wildcats' Projected Wins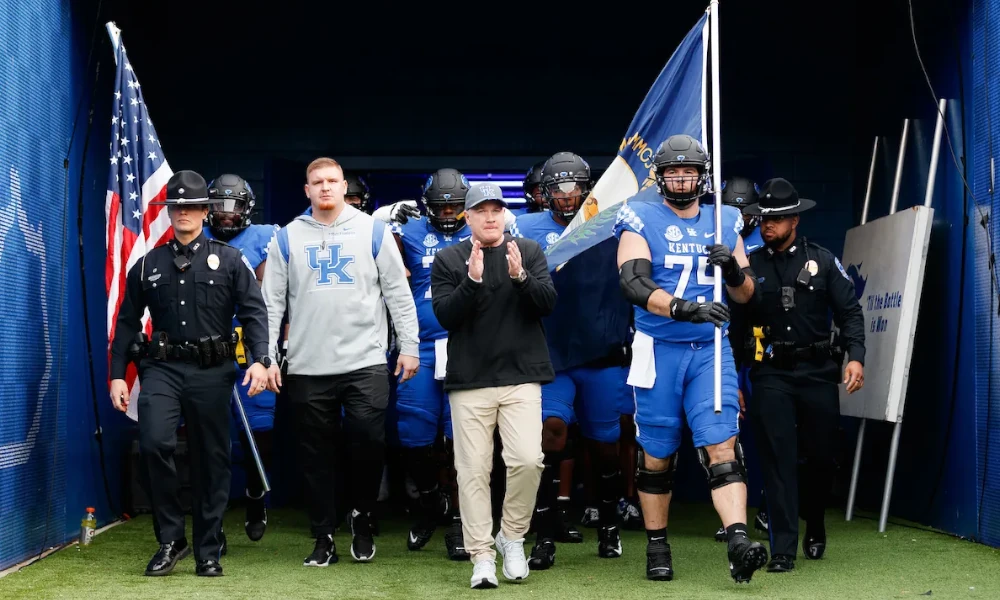 It has been an exciting offseason for the Kentucky Football team. Bringing back offensive coordinator Liam Coen has been huge in regard to recruiting and landing some of the country's top transfers. Top Transfer QB Devin Leary headlines what 247Sports has as the 17th-best transfer class coming into next fall.
With that being said, where does ESPN's FPI project the Cats to stand come the 2023 College Football Season?
The Wildcats come in ranked 28th in ESPN's FPI, and are projected to win seven games at the most (7.2-4.9). While that isn't super promising, Kentucky's strength of schedule needs to be considered. According to ESPN, Kentucky has the thirteenth toughest schedule for the 2023 season, ahead of any program that has won a national title in the College Football Playoff era: Alabama (18th), Ohio State (23rd), Georgia (31st), and Clemson (59th)
ESPN's FPI does give Kentucky an 88.7 percent chance to win six games and be bowl eligible. In comparison, the Florida Gators are ranked 18th compared to the Cats' ranking of 28th, and were given only an 82.2 percent chance to win six games.
The Wildcats are used to being underdogs and being slept on. In 2021, Kentucky was ranked 30th in ESPN's FPI and finished the year with ten wins, a Citrus Bowl victory, and a final ranking of 18th in the final ESPN rankings. This year's team will aspire to surpass expectations.