Following Two Decommitments, Mark Stoops Calls on Fans to Help With NIL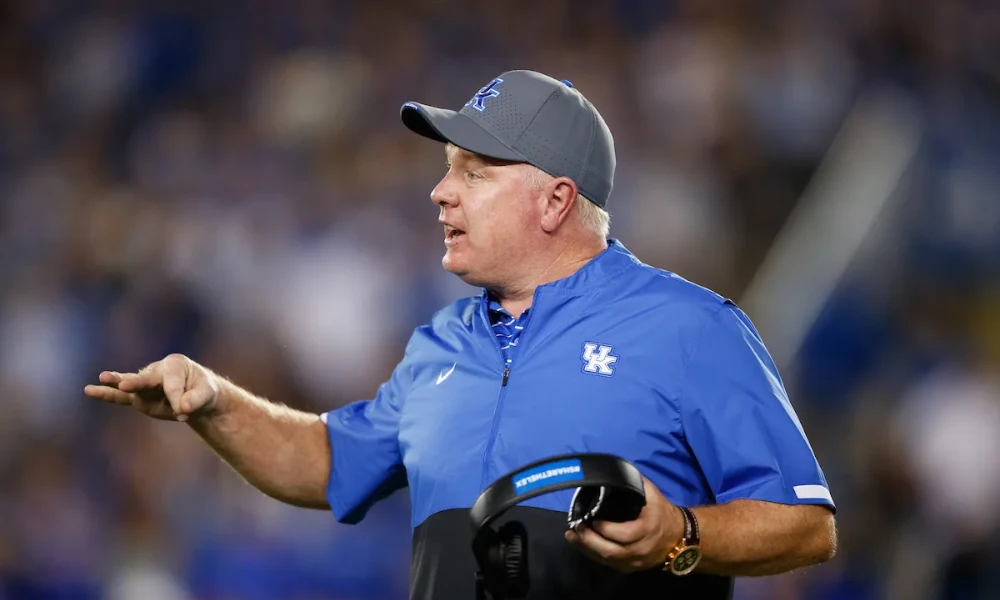 Looking ahead to Kentucky's game against Vanderbilt this weekend, Mark Stoops had his weekly press conference on Monday.
The biggest story to come from today's press conference wasn't Stoops' comments on last week's performance or injuries, it was NIL and he seems to be particularly frustrated by the situation.
Why?
Stoops said that as an administration – which has not always been on the same page in terms of NIL – has worked its way through to a good position. However, he is looking for the support of the community, specifically from fans and local businesses.
This comes after Kentucky has had two decommitments in the last two weeks, from three-star running backs Kaden Moorman and Khalifa Keith. As it stands, Kentucky's recruiting class for 2023 ranks just 48th in the country, 11th in the SEC.
"Yes, we need support from the community, the state. It is what it is," Stoops said.
While there have been larger businesses help toward NIL, it has not been enough. "I think any program would say they want more. The Yankees probably want more money," Stoops said.
This does call for concern given how important NIL has become in the college landscape, with Stoops calling it a "major player." Without it, it will be near impossible to compete in the SEC or on the national stage.
"If we want to compete at the highest level, we gotta have money in the bank. And that's legal", Stoops says.
With that said, where does the community go to donate?
Personally, I have seen very little on the new collectives and as a fan, I have no clue how to donate. If someone who covers Kentucky athletics, knows little about the collectives, chances are that the common fan knows even less.
As it stands, there is a disconnect and it is on the Kentucky athletic department to correct it. If they are able, the Big Blue Nation will show their support in a big way.
Also published on A Sea of Blue.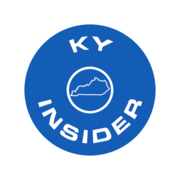 Report: Mark Stoops Hiring Rising Texas A&M Recruiting Staffer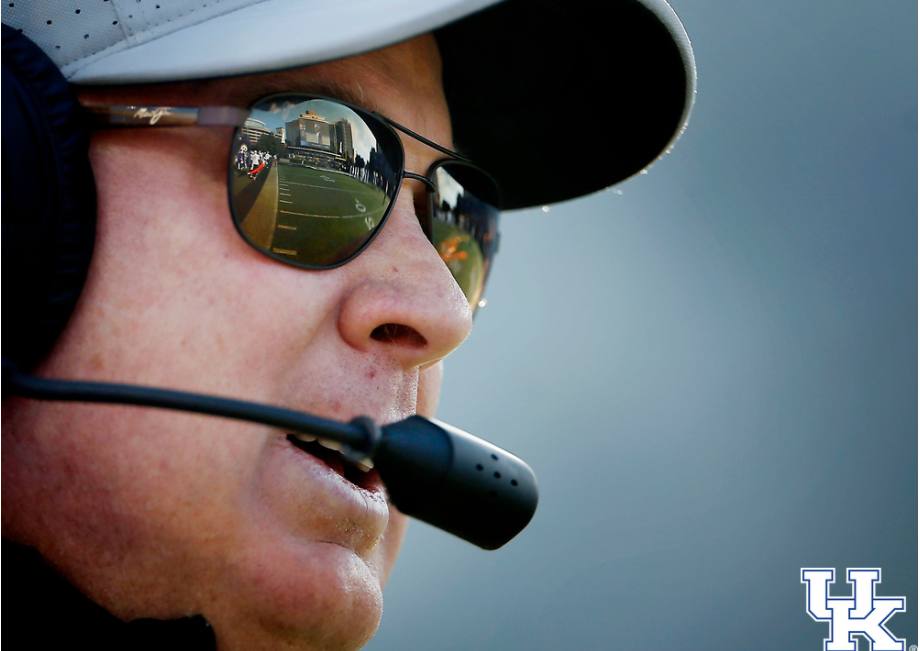 Photo by Britney Howard | Staff
Mark Stoops has built the Kentucky football program to heights that many had thought were unattainable. Two key reasons for that are recruiting better players and hiring an excellent staff.
According to Football Scoop's John Brice, Stoops is looking to improve in those areas even more by hiring Danielle Braswell as executive director of recruiting and will start immediately.
Braswell, originally an Auburn graduate, has risen through the ranks after holding positions on the recruiting staff at Auburn, Arkansas, and Texas A&M.
At Auburn, Braswell was a recruiting operations assistant for three seasons before becoming an athletic recruiter's advisor for the 2015 season. She then moved on to Arkansas in 2018, where she took over as assistant director of on-campus recruiting, using that to springboard herself last season to Texas A&M where she held the same position.
Texas A&M just signed the no. 1 recruiting class in the country and one that is being touted as one of the best recruiting classes ever. With 30 commits, the Aggies are bringing in eight five-star recruits, nineteen four-star recruits, and a handful of three-star recruits, culminating in an average of 4.17.
With the hire of Braswell, I am sure that Stoops is hoping she can bring some of that success with her as executive director of recruiting.
According to 24/7 Sports, Kentucky currently has the 20th ranked class in the 2023 class.
Vince Marrow Responds to Recruit That Faked Out Kentucky for West Virginia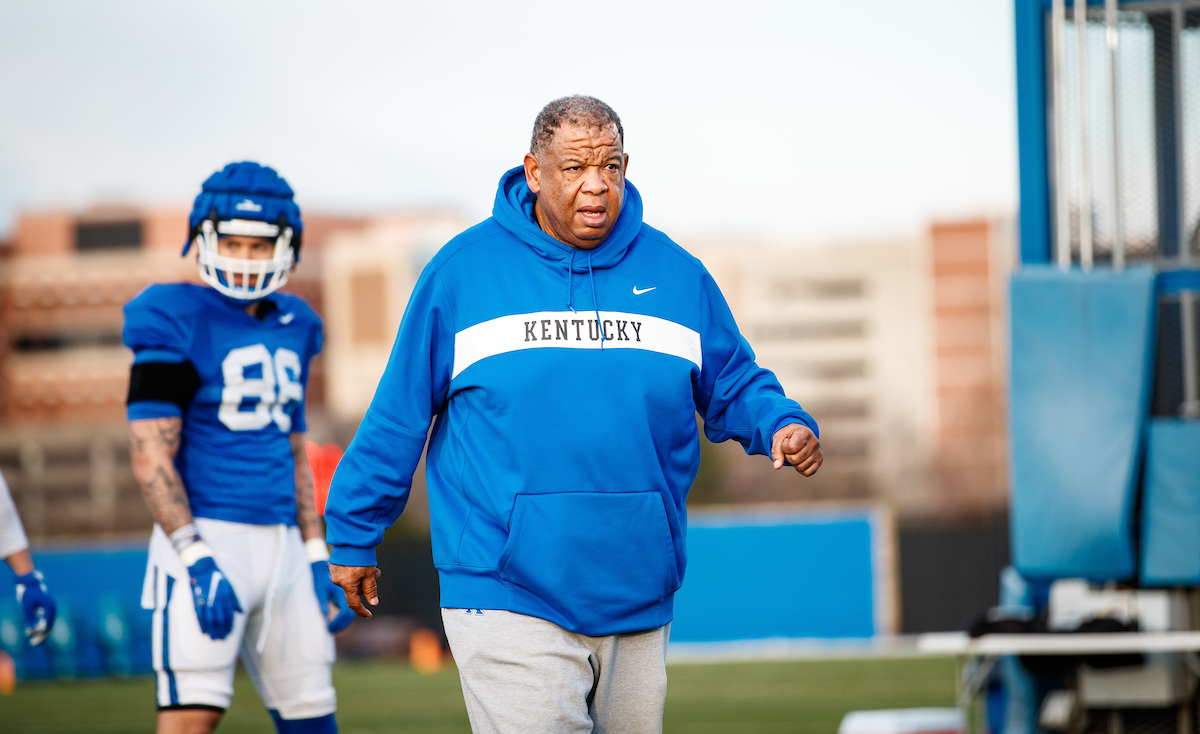 Photo by Jacob Noger | UK Athletics
Earlier on Tuesday, Ohio cornerback and Kentucky target, Cameron Calhoun, turned heel as he released his commitment video. The video featured a Kentucky logo animation before a glitch animation changed to a West Virginia logo.
Well, the Big Dog seemed to respond directly to the Calhoun situation with this tweet, telling people "don't believe the hype" and that "not every offer is committable".
It appears that Coach Marrow is confident in Kentucky's position when it comes to recruiting, especially if he feels there is no longer a need to take recruits early.
While I wish the best for Calhoun and his future, I am glad to see the Big Dog fired up about this situation and the confidence he shows in this program.
Three-Star Cornerback Fakes Out Kentucky for West Virginia in Commitment Video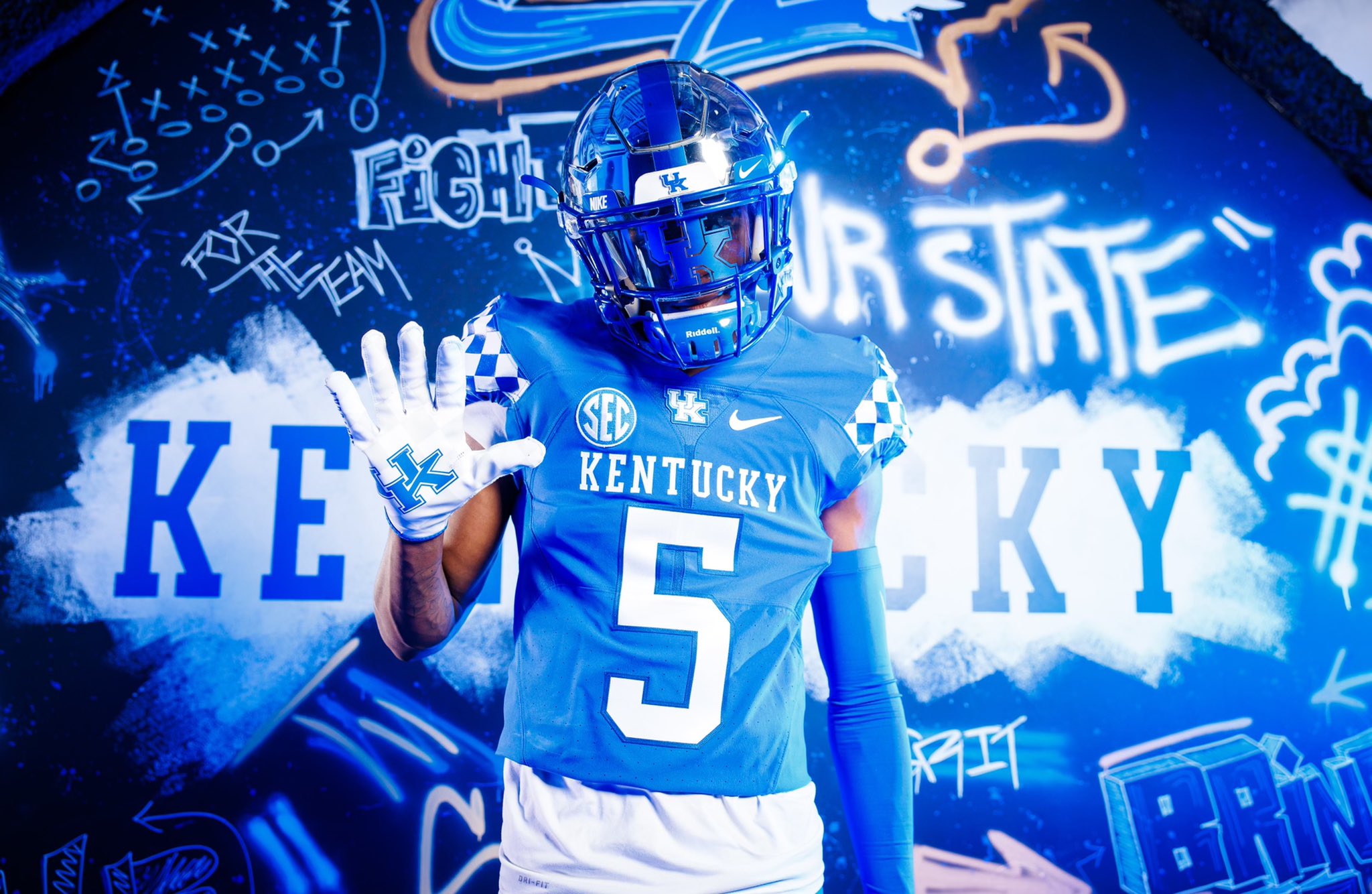 Via Cameron Calhoun's Twitter (@officially_cam)
Cameron Calhoun, a three-star cornerback in the class of 2023 announced his college commitment today, deciding between West Virginia and Kentucky.
Calhoun comes from a Winton Woods high school, a high school that Kentucky is known to recruit from, notably former Cats Mike Edwards and Chris Oats. The 6-foot-2 cornerback also fits the criteria to play for Stoops and Kentucky, using his length to deflect and intercept passes.
With Vince Marrow leading the recruiting efforts and two visits in a three-day span last week, the Cats seemed to be in an excellent position to get a commitment from Calhoun, but it looks like he had other things in mind.
I will admit it, he got me with the video, as Calhoun ultimately spurred the Wildcats to be a Mountaineer.
At West Virginia, Calhoun will join head coach Neal Brown, a former player and offensive coordinator at Kentucky.
College football recruiting is a weird game, and until signing day no commitment is a lock. With that said, Calhoun seemed to be a good fit, and it would have been nice to see him in the blue and white.
In the class of 2023, Kentucky is in on several cornerbacks including Calhoun's teammate and fellow cornerback, three-star Jermaine Mathews. However, it's too early to see where most of their targets are leaning.
Whether it be in recruiting or the transfer portal, cornerback is a position in need of improvement and depth.