Why Antonio Reeves Is a Good Fit at Kentucky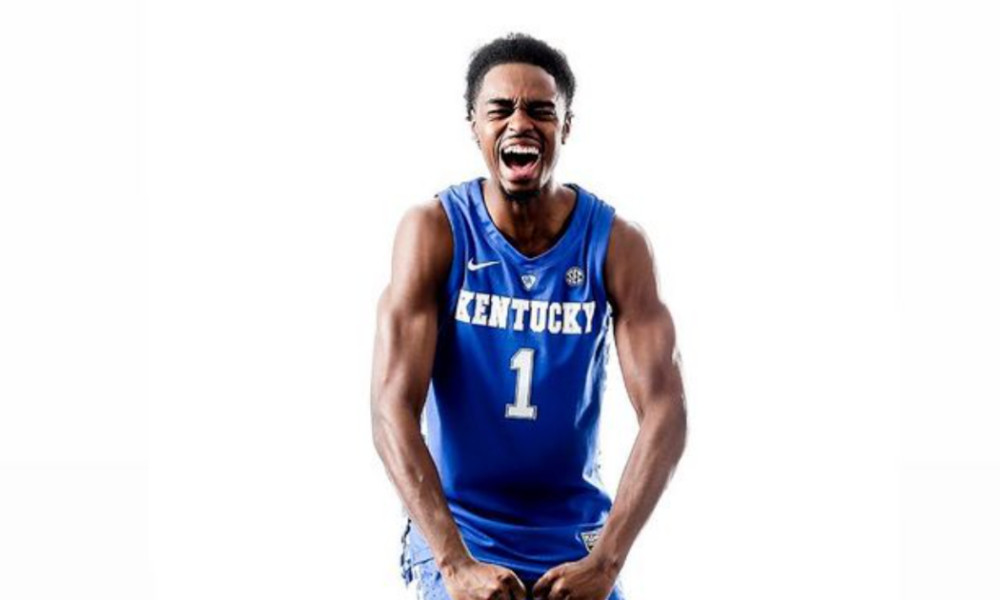 Following Tuesday's reports that Antonio Reeves could delay his decision to May 10th-15th, the transfer from Illinois State surprised the Big Blue Nation on Wednesday as he announced his commitment to Kentucky.
Reeves' decision conveniently came just hours after the NBA confirmed Shaedon Sharpe's eligibility for the 2022 NBA Draft, so take that for what you will.
With that being said, Kentucky is receiving one of the best scorers available in the transfer portal in Reeves, and we will discuss why he is such a good fit at Kentucky.
Fills a position of need
Despite bringing back the unanimous national player of the year, a Bob Cousy finalist point guard, and bringing in two McDonald's All-American freshmen, there is not a pure scorer, which is where Reeves comes in.
Losing two players of a similar mold, Davion Mintz and Kellan Grady to graduation, Kentucky is in need of shooting and scoring, and Reeves most certainly brings that. Last season, Reeves averaged 20.1 points, and did so efficiently, doing so on a usage rate of 28.6% and while shooting 46.9 percent from the field, 39 percent from 3-point range, and 81.8 percent from the free-throw line.
Unlike Mintz or Grady, Reeves is a better all-around scorer and has shown that he can provide scoring as more than a spot-up shooter.
He is a bucket getter
One of Kentucky's biggest weaknesses in recent years has been scoring within the half-court offense. Just last season, Kentucky was rated just slightly above average in shots taken in the last 4 seconds of the shot clock, (62nd percentile).
That weakness is a strength of Reeves', as last season he ranked in the 88th percentile nationally in late clock situations, and received an "excellent" grade by Synergy. In addition, Reeves earned the same grade as an overall offensive player, pick-and-roll ball-handler, jump shooter off the dribble, and isolation scorer.
What does this mean? In short, Reeves can get you a bucket when it's needed most.
Veteran leadership and his "Chicago mindset"
In an interview with The Athletic's Kyle Tucker, Reeves talked about what he can bring to Kentucky, saying, "With the experience I have in college, I can be a leader. I can be one of the guys who helps the younger players to understand how to play, what their role is, teach them the pace of the game. And just that Chicago mindset, being gritty and giving it all I got."
As the current roster stands, Reeves will come in having scored more points in college basketball than anyone else on the team (1,195). While the level of competition hasn't been the same, Reeves has scored 17 against Ohio State and 25 against a Big-Ten winning Wisconsin team in hislast two matchups against Power Five teams. His experience and scoring ability will bring much-needed stability to the backcourt next season.
Coming out of high school, Reeves was not a highly recruited player nor has he yet to prove that he can play on college basketball's biggest stage. However, he will bring his Chicago toughness and will fight to help Kentucky towards the goal of a national championship.
---
A leader, a scorer, and a fighter. Kentucky got a good one folks.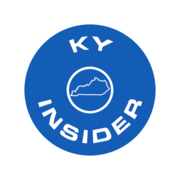 Reed Sheppard shows out in Senior Debut, Record Near Triple-Double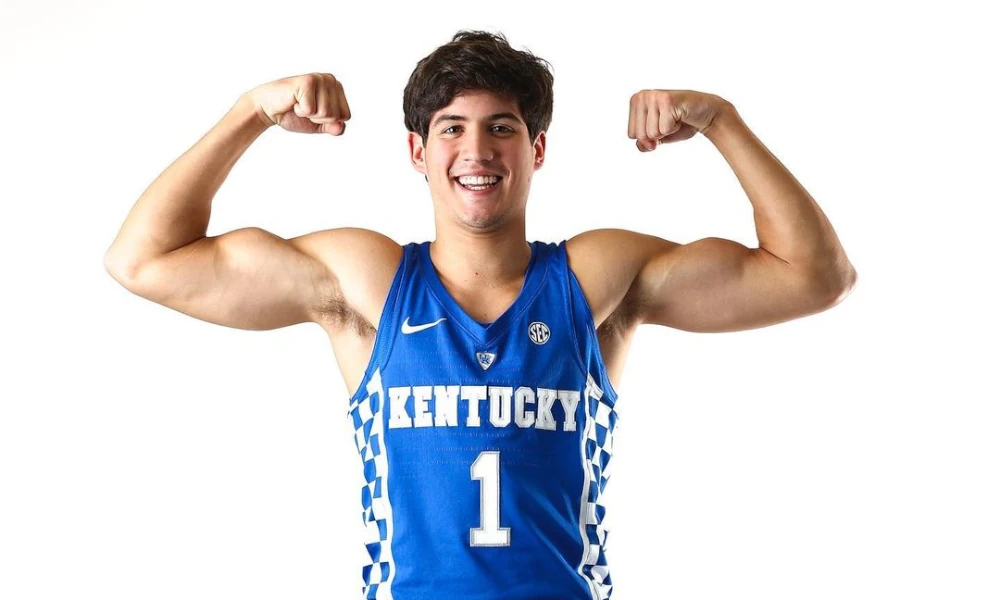 The No. 1 player in Kentucky for the 2023 class, guard Reed Sheppard and North Laurel took the floor for the first time this season in a top 10 matchup against Lexington Catholic.
Being the lone Kentucky kid in Kentucky's 2023 recruiting class, and the son of Kentucky legends Jeff Sheppard and Stacey Reed, Reed has a lot of pressure on him this season to be great. A game against a fellow top-10 team in Lexington Catholic is a great way to start the season.
Sheppard stuffed the stat sheet as he recorded a near triple-double with 23 points, 8 rebounds, and 8 assists on an efficient 66.7 percent from the field. Even though Catholic put a lot of attention on him, Sheppard still let his presence be known by constantly finding an open teammate.
Sheppard wasn't alone, as he received a lot of help in his Senior debut tonight from a Knox Central transfer junior forward Gavin Chadwell. While being a fantastic basketball player, Chadwell also holds football scholarships from Kentucky and Eastern Kentucky.
Chadwell played a great game in his North Laurel debut posting 17 points and 7 boards, and going 6-9 from the field. The Sheppard-Chadwell two-man game poses a huge threat for the rest of the season if Chadwell can keep it up.
The eyes of Big Blue Nation are pm Sheppard this season he tries to get North Laurel back to Rupp Arena again this season to try and take home a state title. In less than a year, the BBN will get to see him play at Rupp Arena in the Kentucky blue.
Check out Reed's high
Reed Sheppard on Why He Chose Kentucky, "As a little boy from Kentucky, it's always been a dream to play for UK"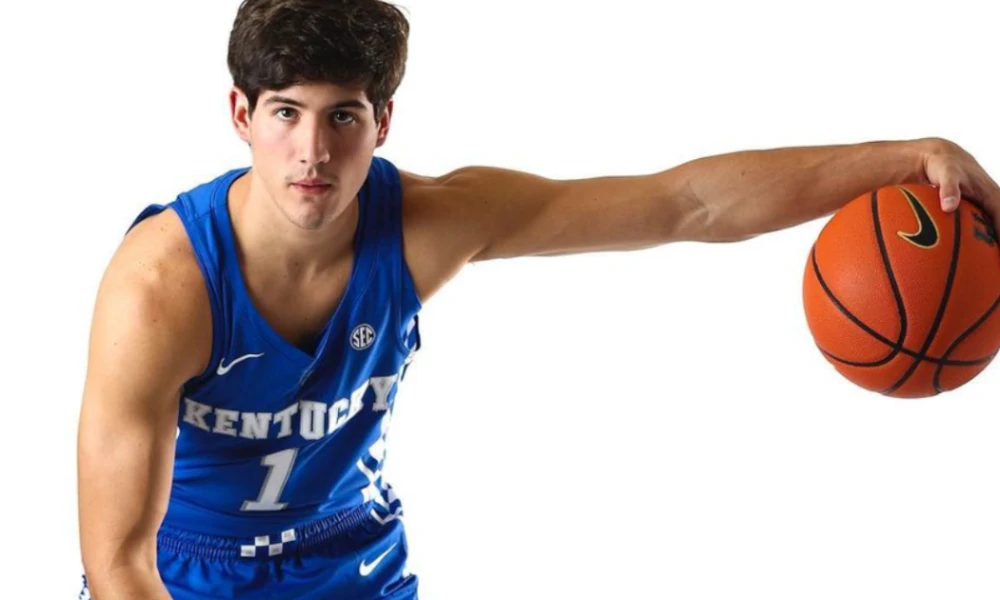 The son of Kentucky basketball legends Jeff and Stacey (Reed) Sheppard, Reed Sheppard has had a connection to Kentucky basketball since birth and nearly a year ago, he made the decision to follow in his parent's large footsteps and commit to the Kentucky Wildcats.
Why? The answer is simple.
Around the Bluegrass State, it is the dream of many children to play basketball for the University of Kentucky, and the same can be said for the in-state legacy commit.
"As a little boy from Kentucky, it's always been a dream of mine to play at UK," Sheppard said.
With that said, Reed has the opportunity to play for Kentucky because he has earned it.
Currently ranked 29th according to 247Sports composite, Sheppard is the highest-ranked recruit from the State of Kentucky since former Louisville player Chane Behanan (Bowling Green, KY). Furthermore, he is the highest-ranked recruit from the state of Kentucky to play for the Wildcats since Rex Chapman.
Kentucky head coach, John Calipari has even echoed the same sentiment.
"I know playing for Kentucky has been a dream of Reed's ever since he was a child. But, Reed isn't here because he wanted to be here. He's here because he's a really good player who can help this team win," Calipari said in a statement on Monday.
In Sheppard's first season, Kentucky will have the talent to win a national title, and he has the opportunity to be a big piece of the team. Can you imagine that storyline?
John Calipari Goes Into Detail for Each Player In Historic Recruiting Class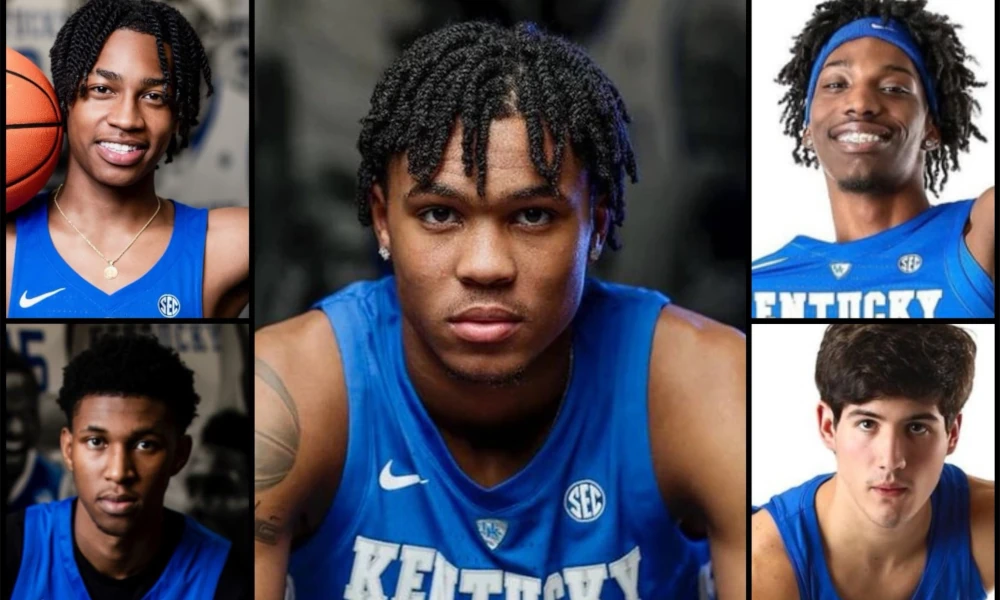 In recent seasons, John Calipari hasn't been recruiting – at least high school prospects – at his typical level. Pair this with the worst record in program history and then losing to Saint Peter's in back-to-back seasons, many have questioned if Cal still has 'it'.
If college basketball needed an answer, Calipari has given one with the 2023 recruiting class, which may be the best of his career.
On Monday afternoon, Kentucky added their Crown Jewel of the 2023 class, No. 1 prospect DJ Wagner, who will join his high school teammate Aaron Bradshaw (No. 6), and fellow 2023 five-star recruits Justin Edwards (No. 2), Robert Dillingham (No. 9), and Reed Sheppard (No. 29).
Together, they form the No. 1 overall class for 2023, with four prospects ranked in the top 10.
Following Wagner's commitment, Calipari released a statement where he talked about each of his star recruits for next season. Let's see what he had to say.
Note: Rankings based off 247Sports.
DJ Wagner (No. 1 overall, No. 1 CG)
"I have known D.J. his entire life and I've always wanted to coach him. Above all he is a competitor. He attacks the offensive end and is a versatile scorer, but he is equally as tough on defense. I love the spirit he'll bring to practice every day, and I love that he wanted to be at Kentucky. He knows that to get the best of himself, he needs to be surrounded by other talented players who are going to match his competitive energy."
Justin Edwards (No. 2 overall, No. 1 SF)
"Justin has the ability to impact the game in a variety of ways. He has terrific size, can play multiple positions and can score the ball at all three levels. I really like how active he is defensively and his desire to rebound every ball. He already has a great understanding that he can positively impact winning without scoring. That isn't something you can teach, and I know Justin is going to demand the same of his teammates."
Aaron Bradshaw (No. 6 overall, No. 2 C)
"The most impactful trait we can have on the defensive end is the ability to block shots, and Aaron is elite at that. He also has all of the tools that a versatile big in today's game needs. Aaron's motor continues to improve, he has great size and mobility. As a 7-footer, he can change the game on both ends of the court. He has a high ceiling and has only begun to scratch the surface of the kind of player he can be."
Robert Dillingham (No. 9 overall, No. 2 PG)
"Our best teams have had really good guards and this class has that. Rob has the ability to make good decisions, can create for others or get his own shot. He can make contested layups, which opens the court for him offensively. He is an extremely efficient scorer, but I'm excited about the fact that Rob wants to be pushed by other really good guards on our roster and continue to develop his versatility by playing with or without the ball in his hands."
Reed Sheppard (No. 29 overall, No. 9 CG)
"I know playing for Kentucky has been a dream of Reed's ever since he was a child. But, Reed isn't here because he wanted to be here. He's here because he's a really good player who can help this team win. He has terrific fundamentals and is the kind of player who can excel on or off the ball. I love his work ethic and the fact that he wants to be pushed on the biggest of stages to reach his full potential."
---
While the 2023 class is loaded with talent and will be exciting to watch, we are still away from seeing together on the court.
However, with this roster and next season's roster, John Calipari has the opportunity to send a big-time message.