2022 Nike EYBL Louisville Session Interview: Kwame "KJ" Evans Jr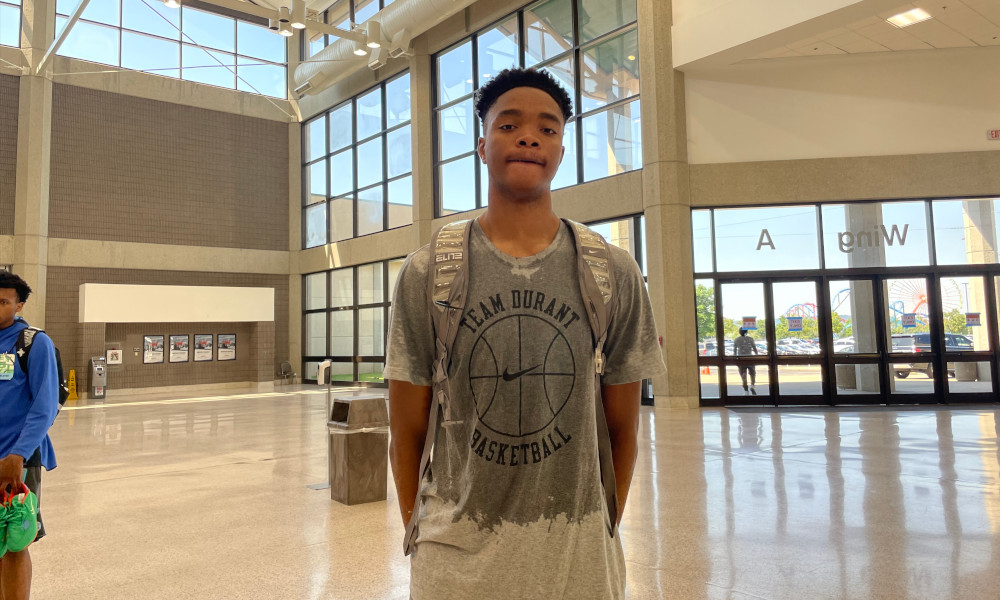 Despite being criticized for his inconsistency and struggles against physicality, Kwame Evans Jr. has one of the highest ceilings in the class of 2023.
One of the biggest reasons for that is Evans' 6-foot-10, 200-pound frame, making him such a physically gifted and raw prospect. Combine that with the perimeter skills of a guard/wing, and you can see why Evans is so highly touted.
Both sides of Evans could be seen at Nike EYBL's Louisville session. In his worst performance of the weekend, Evans scored all 4 of his points from the free-throw line and added only 1 rebound in 21 minutes. Whereas he shined against Lebron James sponsored Strive For Greatness, recording 16 points (8-9 FG) and 7 rebounds.
While being more of a prospect than a player, many top schools are sold on his potential. Evans' recruitment looks to be a battle between Oregon and Arizona, with Kentucky being the dark horse.
I had the opportunity to interview to talk about his recruitment and more, so let's see what he had to say.
What has pushed Arizona from outside your final list to the perceived favorites right now?
"Tommy Lloyd came to Montverde as soon as he offered me. Generally talking about what I need to do and what he sees in me for the school and what he wants me to be at Arizona."
Where would you say Kentucky ranks amongst your finalists?
"All schools are the same right now."
Let me rephrase that. In the upper half?
"Yeah."
In the most recent 247 player rankings, you had a little bit of a drop. I'm assuming you're going to use that as motivation, but what areas are going to look to improve on going forward?
"All areas, my whole entire package. Every time I step onto the court, just play hard and do what I can to get a W. I really don't worry about it, but I do have to prove something right now."
What factors are most important to you when making your college decision?
"The system, where I fit in, the place and atmosphere, and NIL."
Kentucky was your first official visit, but with you recently visiting Oregon, how do the two schools compare?
"They compare pretty close. Oregon was nice. They had a whole bunch of nice facilities because Nike is right there. Kentucky has the pedigree there. They have nice people that work hard. The city is nice."
What has the communication been like with Kentucky?
"It's been good. They told me good luck a few days ago and told me to get some W's heading into this weekend. It's been cool."
---
Check out this breakdown of KJ Evans to familiarize yourself with the Kentucky target.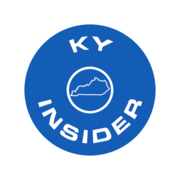 Kentucky Basketball Has Received a "Silent Commitment", Per Report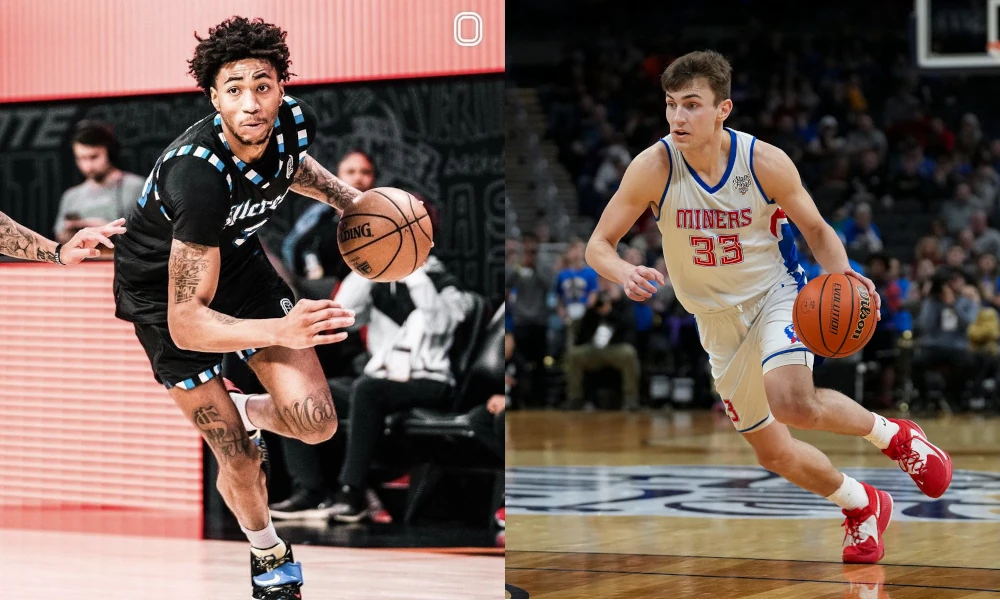 For the first two months of the offseason, Kentucky basketball waited in hopes of getting Oscar Tshiebwe to return, but it's getting into crunch time and Kentucky must start finalizing their roster before they play in the GLBL Jam this Summer.
As of right now Kentucky only has seven scholarship players on their roster, including five freshmen and two sophomores. With that being said, two players from the class of 2023 are expecting to have official visits this week. One that includes Joey Hart, who many people are expecting to be committing this week to Kentucky, even Matt Jones of KSR tweeted about a commitment coming soon.
Although Jones never said who it was in that tweet, he later revealed it to be Joey Hart on Monday's Kentucky Sports Radio show. Hart, a three-star shooting guard from the class of 2023, had an excellent end to his high school season – especially with his 3P shooting – and recently decommitted from UCF as he started to receive interest from more prestigious programs such as Kentucky, Indiana, and Texas among others.
With that said, there is one other player that KY Insider has been told is "Kentucky's to lose".
Meet Jordan Burks, a 6-foot-9 forward who is also in the class of 2023, ranked as a three-star recruit. Playing at Overtime Elite, similar to Kentucky freshman Rob Dillingham, Burks was the league's leading scorer. Following Kermit Davis' firing from Ole Miss, Burks reopened his recruitment and is coming off a visit to Kentucky the last few days.
In a statement last week, John Calipari said "We've prepared for all scenarios". The addition of Hart and Burks will certainly be good for depth, but the Wildcats still need to return Reeves and find one more high-impact player such as Arthur Kaluma.
LOOK: Three Players of Kentucky Basketball's Freshman Class Arrive on Campus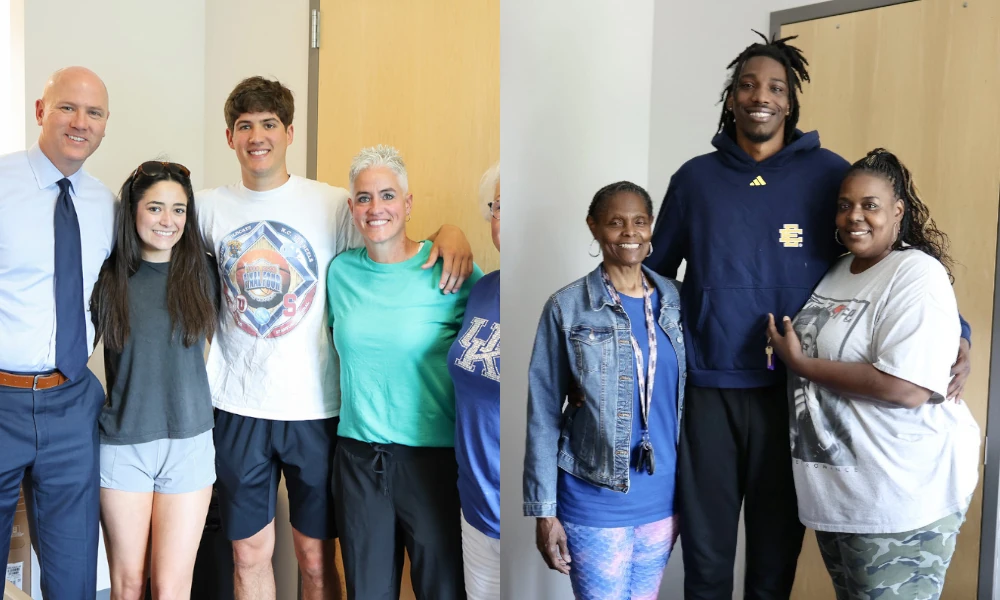 Returning just two players that played 5+ minutes per game last season, the biggest thing giving Kentucky fans any sense of optimism or hope is the incoming freshman class.
Featuring five players in the top 45, including three in the top 10, the 2023 class is Kentucky's second No. 1 class since 2015. Even more interesting, the class features two of the three top five prospects the Wildcats have signed in that same span. In other words, there are high expectations.
Of course, five freshmen and two returnees can't win a National Title, but while we await the staff to fill next season's roster, the freshmen have started to move into campus at the Wildcat Coal Lodge.
On Wednesday, Reed Sheppard kicked things off as he backed out of the Kentucky-Indiana High School All-Star Classic to move in early. As the official Kentucky men's basketball account put it, "the Sheppard Family legacy continues."
On Friday, two more members of the freshman class moved into campus, Rob Dillingham and Aaron Bradshaw.
With Sheppard, Dillingham, and Bradshaw now moved in, that leaves just Justin Edwards and DJ Wagner to make their moves. That is expected to happen this week. With Kentucky representing the United States in Canada for GLBL Jam, starting July 7th, it will be important for this team to start building chemistry.
Kentucky Reaches Out to Top Transfer, Former Top 50 Recruit Arthur Kaluma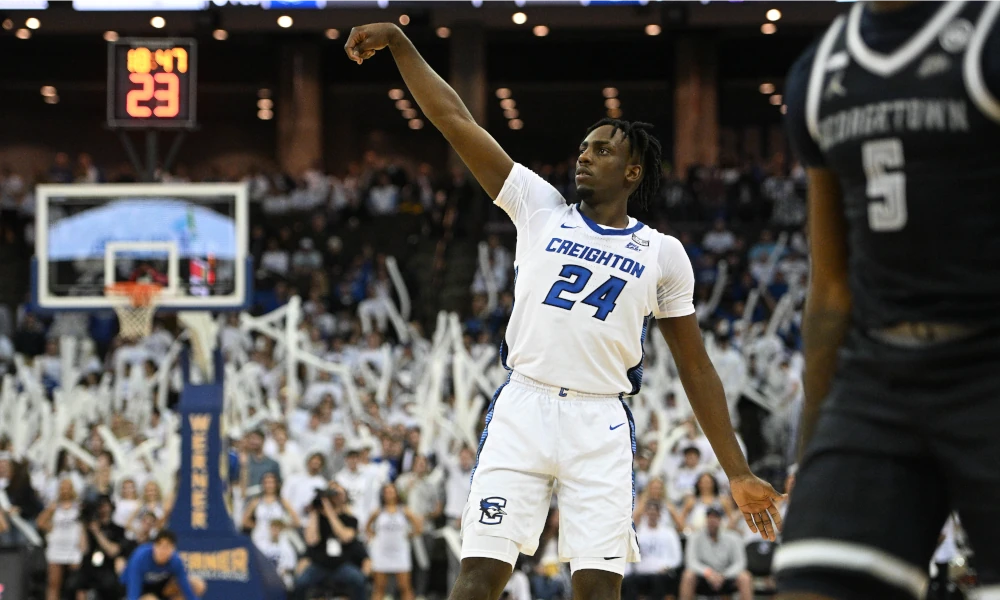 Kentucky's off-season just got even more interesting. After Oscar Tshiebwe and Chris Livingston announced their intentions to stay in the NBA, it was announced that Kentucky has reached out to Creighton transfer forward Arthur Kaluma, one of the best front-court players available in the transfer portal, according to ESPN's Jeff Borzello.
During his career at Creighton, Kaluma averaged 11.8 points, 6.0 rebounds, and 1.6 assists, shooting 42.3% from the field. Kentucky is joined by Alabama, Texas Tech, and Texas who are pursuing the sought-after new transfer.
Kaluma will be a hot commodity in the transfer portal, one that will have plenty of suitors. As it stands, it is reported that Alabama and Texas Tech are recruiting Kaluma the hardest. However, Kentucky is very interested and could envision him on next season's roster.
It will be interesting to see how Kaluma's recruitment develops over the coming days and weeks. Check out some of his highlights below: