John Calipari Took Player's Electronics to Block Out the Noise Prior to Tennessee Win
"Block out the noise," is a message that John Calipari preaches to his players when they come to Kentucky. This season, that message may be as important as ever.
While the Kentucky fanbase is amongst the most supportive when the Wildcats are winning, they can be critical when the Wildcats are losing. Given the struggles the Wildcats have endured this season, the criticism has been louder than the support.
Even while many fans may not voice their displeasure on social media, many do. In interviews this season, several players have talked about trying to limit their time on social media due to the negativity and the effect it has had on their mental health. However, at a place like Kentucky, that is difficult to do.
To combat this, Calipari collected the players' electronics the night before the Tennessee game, and told them "we're going to get after this tomorrow."
Whether it was the phones or not, this team looked more focused and showed more effort, beating a top-five-ranked Tennessee on the road. After the game, Calipari added they will likely continue this going forward.
Tom Izzo of Michigan State was also a fan of the move, saying he called Calipari after the game, praising him for taking the electronics.
This Kentucky team has the talent to compete with anyone in the country, as proven on Saturday. If they can limit distractions and show consistency, a run in March is not out of the question.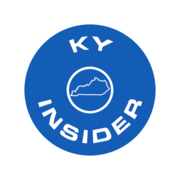 Recapping Kentucky's Busy Recruiting Weekend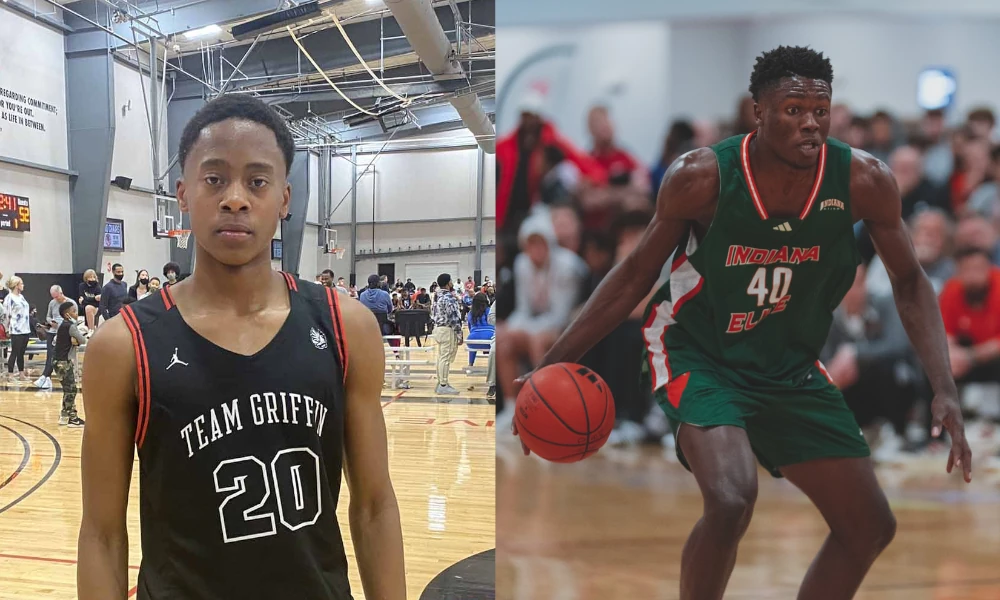 This weekend was a busy one for Kentucky Head Coach John Calipari and his staff, as the major shoe circuits kicked off their seasons. On Friday, Calipari was in Iowa for Adidas 3SSB with Assistant Coach, Chin Coleman, and then arrived at Nike EYBL in Atlanta on Saturday with his other assistants, Orlando Antigua and Bruiser Flint, who were there on Friday.
Kentucky watched a total of 19 recruits through both Adidas 3SSB and Nike EYBL this past weekend:
Here is a breakdown of the top targets that the coaching staff saw, and how each performed over the weekend:
Note: Rankings via 247 Sports
2024
Tre Johnson (2024, No. 1 SG, No. 1 Overall)
Kentucky's top target in the rising Senior class, Tre Johnson proved why he is the best player in the class. Kentucky's coaching staff watched every game of his this weekend at Nike EYBL. He averaged 16.0 points, 4.8 assists, and 4.8 rebounds, while shooting 36.7% overall, and 41.7% from three.
Kentucky showed why he is the top priority for Kentucky in the class by seeing all of his games. and showing him that they have all of their chips in for him, making a hard push.
Johnson is expected to make his decision before Peach Jam, which is July 3-9. Recent intel has suggested that Texas currently leads his recruitment, with Kentucky lurking right behind, making a strong push. Baylor is seen to be behind those two schools in the race for the prized recruit.
Flory Bidunga (2024, No. 1 C, No. 3 Overall)
Next to Tre Johnson, Flory Bidunga is right there with Kentucky's most prioritized target in the class of 2024, and Kentucky's main big-man target. John Calipari was in to watch him at Adidas 3SSB on Friday night, and the elite big man did not disappoint. In his time this weekend, he averaged 20 points, 5 rebounds, and a jaw-dropping 6.5 blocks.
Kentucky is clearly starting to really ramp up the pressure on the elite big-man, and is trying to beat out Cincinnati, and Auburn among others trying to land him. His intimidating presence and elite shot-blocking have Kentucky pushing very hard for Bidunga.
Boogie Fland (2024, No. 2 CG, No. 13 Overall)
One of Kentucky's most prioritized players in 2024, the elite Guard is one Calipari and his staff really want. Fland is by far Kentucky's top Point Guard target in the class, with a lot of different schools also prioritizing him. Throughout the weekend at Nike EYBL, he averaged 12.8 points, 2.8 rebounds, and 3.5 assists.
The star guard did not have his best weekend overall, but when he got going, it's hard to deny how good he was. Saturday afternoon was his best game by far, where he exploded for 31 points, and even shot a very efficient 55% from three.
Fland has a variety of suitors after him, including Alabama, UNC, Villanova, and St. Johns, among others. Kentucky is pushing for him to visit at some point this summer, and according to Kyle Tucker, Kentucky sends him graphics of all of their guards in the NBA, which is a brilliant pitch to your primary point guard target in 2024.
Karter Knox (2024, No. 5 SF, No. 15 Overall)
Karter Knox is one of Kentucky's top recruits overall. The coaching staff watched every game of his this weekend, and he filled up the stat sheet every time. Through his four games this weekend at Nike EYBL, he averaged 21.3 points, 3.5 rebounds, and 0.5 assists, and shot 60% from the field, and 41% from three.
Knox actually ranks 4th in points at Nike EYBL among 17U players. The star forward is very efficient shooting and is very good from the free-throw line. He can score in a variety of ways and can fill it up.
Karter Knox has multiple suitors, but all of the intel has suggested it will come down to a Kentucky and Louisville battle. He considers both like family because his brother is former Kentucky standout Kevin Knox, but he has an uncle-like relationship with Louisville Head Coach Kenny Payne. He is in no rush to make a decision, but it will be interesting when it gets closer to time.
Knox is teammates with Liam McNeely, who is a new name for Kentucky in 2024. The star forward has caught the staff's eye, and may even receive an offer soon, as the staff is increasing their interest.
2025
Darryn Peterson (2025, No. 2 SG, No. 6 Overall)
Darryn Peterson is arguably Kentucky's main target, but he is one that Kentucky has had eyes on for a long time. The star guard received an offer from Kentucky over a year ago, which is rare for John Calipari to offer at that time, but it marked Kentucky's first offer in the class of 2025.
Over the weekend at Adidas 3SSB, Peterson put on a show, and his scoring ability is very polished at his age. Kentucky was on him early, and for good reason, and other schools have started to catch on.
Kentucky is seen as an early favorite, but not much intel has come about on his recruitment. Kentucky was the first major school to offer early, followed by Michigan and he is now being pursued by UNC, who recently offered him this weekend.
Koa Peat (2025, No. 3 PF, No. 3 Overall)
A player who Kentucky has had their eye on, it comes as no surprise that he received an offer from Kentucky on Saturday.
Kentucky was in to watch him at Adidas 3SSB on Friday night, where he put on a show. In front of John Calipari and Chin Coleman, the star forward had 29 points, 8 rebounds, and 6 assists.
Peat received recent offers from Ole Miss and Florida along with Kentucky, while already holding offers from a number of high-major programs like Baylor, Arizona, Kansas, Michigan, and Texas among others. He has been high on numerous programs' radars and is a star, versatile wing.
As Kentucky's second offer in the 2025 class, it's clear that Peat and Darryn Peterson will be among the top priorities for Kentucky in their class.
Kentucky spent the weekend scouting, building relationships, and finding new recruits as they look to continue their hot recruiting mojo into the 2024 class and beyond.
Who Has Kentucky Contacted and Who Could They Target in the Transfer Portal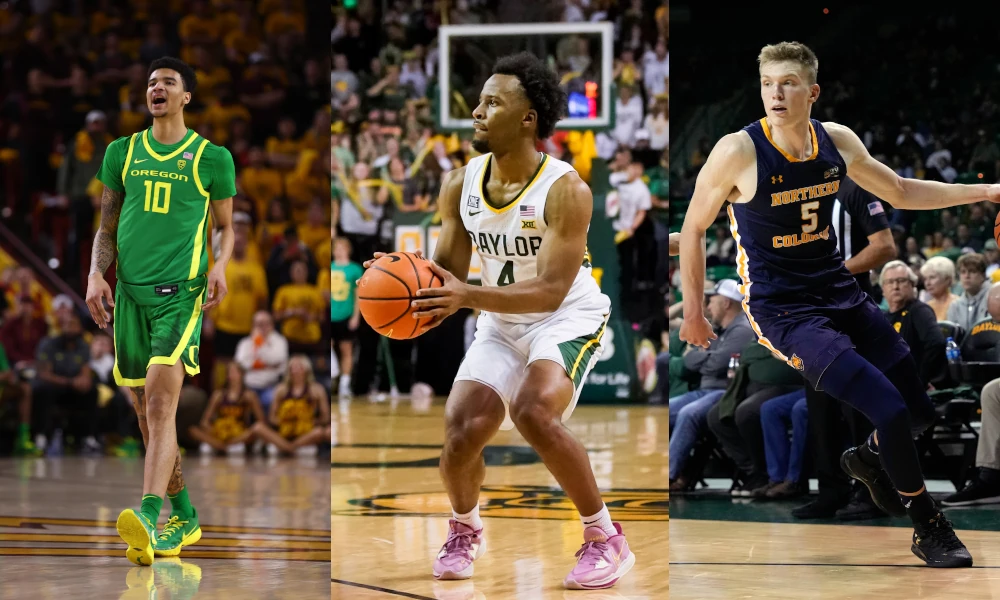 The transfer portal is heating up with the 2022-23 college basketball season coming to a close. With the season ending, players are looking to potentially take their talents elsewhere by putting their names in. The Kentucky basketball team is keeping their eye out and looking to capitalize on some available talent.
To this point, there are five prospects in the portal that Kentucky has reached out to, but don't be surprised to see that list grow in the coming days/weeks.
Contacted Targets
Chris Ledlum, F (JR) – Harvard: Ledlum was one of the first players to enter the portal for 2023. He will have two years of eligibility.
The forward stands 6-foot-6 and 225 pounds. In his junior year, he averaged 16.7 points and 9.3 rebounds per game.
Ledlum's strengths include his high basketball IQ, his off-ball skills, his physical length and strength, and also his defensive ability. He averaged 1.8 steals per game this season and was second in the Ivy League with a 92.4 defensive rating.
His weaknesses are his overall athleticism and ability to shoot from beyond the arc. This season, he struggled shooting only 31.4 percent from three. For his career, he is only a 29.4 percent three-point shooter.
Other schools that have reached out to Ledlum include Indiana, St. John's, Ohio State, Maryland, Arkansas, Xavier, UCLA, Nebraska, Florida, and LSU.
Dalton Knecht, G (SR) – Northern Colorado: Knecht is one of the top-scoring threats in the portal for 2023. He has one season of eligibility.
Knecht is a 6-foot-6, 200-pound guard who averaged 20.2 points, 7.8 rebounds, and 1.8 assists this season. He shot 47.9 percent from the field and 38.1 percent from three.
In addition to his ability to shoot, Knecht has the quickness and athleticism to make plays at the rim as well.
The athletic, scoring threat will be heavily desired as many top-tier programs have reached out to him already.
Kel'el Ware, F/C (FR) – Oregon: Ware was a 5-star prospect in the 2022 class. He stands 7-feet tall and 210 pounds. He will have at least 3 years of eligibility left.
Coming off the bench for Oregon at 15.8 minutes per game, Ware averaged 6.6 points, 4.1 rebounds, and 1.3 blocks.
The talented center has great size, length, and athleticism. He has an expanded skill set and ability to guard positions 1-5, much like former Kentucky 7-footer, Willie Cauley-Stein. Ware can create shots in mid-range, low post, and can stretch the floor with his ability to shoot the three.
TJ Bamba, G (JR) – Washington State: Bamba is a 6-foot-5, 215-pound shooting guard/small forward that can score in multiple ways. He will have two seasons of eligibility.
This season, he averaged 15.8 points, 3.7 rebounds, and 1.7 assists per game. He shot 37.2% from three. Another gifted scoring option should Kentucky end up locking him down.
Bamba has also entered his name in the 2023 NBA draft while maintaining college eligibility.
Graham Ike, C (JR) – Wyoming: Ike had a medical redshirt this season after sustaining a foot injury back in November. However, the season prior, Ike was one of the best big men in the country.
In 2021-22, the 6-foot-9, 225-pound center averaged 19.5 points, 9.6 rebounds, and 1.3 assists per game.
In addition to Kentucky, he has heard from Arkansas, Arizona, Arizona State, Butler, Colorado, Georgetown, Gonzaga, Indiana, Iowa State, Kansas, Missouri, San Diego State, Seton Hall, Tennessee, Washington State, Xavier, and West Virginia.
Potential Targets
Ace Baldwin, G (JR) – VCU: Baldwin is a 5-foot-11, 170-pound guard from Baltimore. As a recruit of the 2020 class, Kentucky actually recruited him out of high school. He was an AAU teammate of former Wildcat, Immanuel Quickley.
This season, Baldwin averaged 12.7 points, 5.8 assists, 2.9 rebounds, and 2.2 assists per game. This was good enough to earn him Atlantic 10 Player of the Year. He also was named the conference Defensive Player of the Year.
Even though there is a prior connection, it is not likely that he will end up a Wildcat. There have been multiple predictions with close to 100% certainty that Baldwin will follow his coach, Mike Rhodes, to Penn State. But, nothing is decided as of yet.
A player like Baldwin, a veteran point guard, will definitely be the type of player that Kentucky will look out for in the portal with the departure of Sahvir Wheeler.
LJ Cryer, J (SR) – Baylor: One of the best players in the portal, Cryer will be highly sought after. A freshman on the 2021 Baylor national championship team, Cryer has become one of the team's stars.
This past season, Cryer displayed his ability to efficiently score at all three levels, averaging 15 ppg on 42 percent from three. In addition, Cyrer ranked in the 94th percentile in offensive efficiency against man-to-man defenses.
Given that Kentucky's freshman guards will receive a lot of playing time, Cryer coming to Kentucky is unlikely unless there is an unforeseen issue, but it doesn't hurt to try. Jerome Tang of Kansas State was Cryer's lead recruiter when he was at Baylor, which assumes Kansas State as the early favorite.
Puff Johnson, F (JR) – North Carolina: Johnson is the younger brother to former Tar Heel and current NBA player, Cam Johnson. He will have two years of eligibility. While it has been reported that Kentucky has reached out to Johnson, his father Gil, says that is not the case.
Johnson averaged 4.1 points and 2.7 rebounds for UNC this season off the bench. He stands 6-foot-8, 200 pounds, with good length and athleticism. Out of high school, Johnson was labeled as a shooter/scorer but only shot 38.7% from the field, 28.3% from three, and 65.8% from the free-throw line.
Ahron Ulis, G (JR) – Iowa: Ulis is the younger brother to all-time Kentucky great, Tyler Ulis. He has one season of eligibility.
In his first two seasons at Iowa, Ulis served more as role player off the bench until he earned a starting role this season. In 22 minutes per game, he averaged 6.1 points, 2.1 assists, and 1.6 rebounds.
The connection to the program is obviously there. His experience would be beneficial to have around for the young, freshman guards in DJ Wagner and Rob Dillingham coming in.
Injury Update on Cason Wallace and Sahvir Wheeler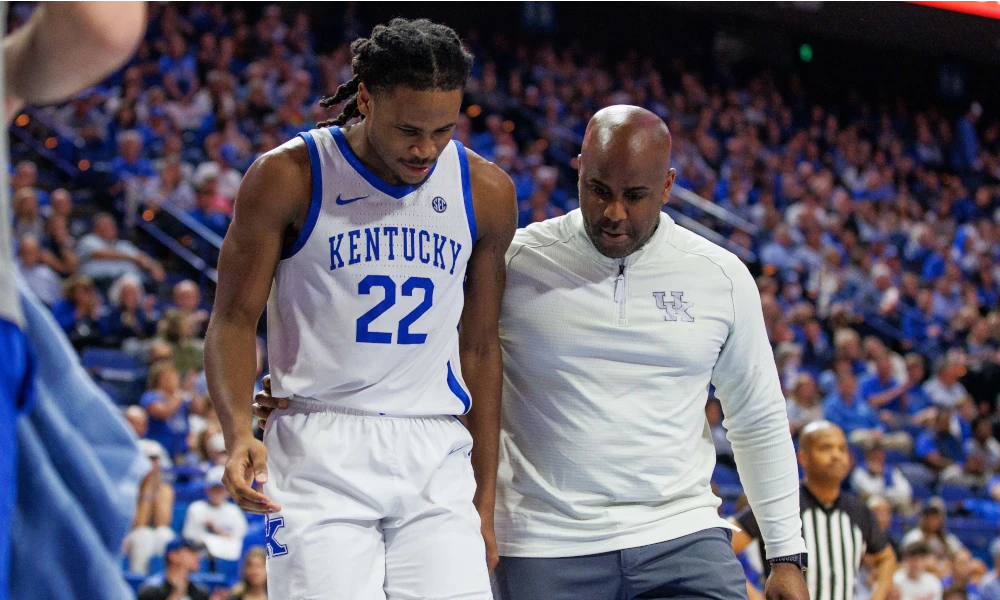 Already without Sahvir Wheeler, the Kentucky Wildcats are thin at point guard and they cannot afford another injury, especially this late into the season. On Wednesday, the Big Blue Nation collectively gasped as Cason Wallace went down with an ankle injury early in the second half, and was later taken to the locker room.
Fortunately, the injury does not seem to be severe. After the game, Calipari and the team had some promising updates on Wallace, and even an update on Sahvir Wheeler, who underwent a minor procedure on his tailbone early Wednesday.
Let's take a look.
Cason Wallace
John Calipari: "They X-rayed. He's fine. It's not swelled. So, we'll see. I'm hoping that he'll be okay for Saturday, but I don't know."
Jacob Toppin: "He's the toughest guy I know. He's going to play through injuries. If he's hurt, if he's got nagging pains, he's going to play through it. He loves the sport, but also he loves his teammates and he doesn't want to let his teammates down."
Oscar Tshiebwe: "He should be good, he should be good. (Smiles) I am not supposed to give too much information out."
Sahvir Wheeler
John Calipari: "My guess right now, and what the doctors told me, it's going to be a
couple weeks, or at least that's what they think. So this is who we have right now."
---
Based on Calipari's and the team's comments, Wallace could be ready to go as soon as Saturday's game against Arkansas. Yet, a precautionary decision could be made to rest him for postseason play. If that decision is not answered in Friday's pre-game media press conference, expect a game-time decision.
As for Wheeler, "a couple weeks" puts a potential return at mid-March at best. At that point, you're preparing for the NCAA Tournament and it is a risk to adjust the lineup, making a return unlikely this season.