Top Five Prospect Justin Edwards Set To Commit At Peach Jam Later This Month
Justin Edwards is arguably the best all-around player in the 2023 class and he is ready to commit and "get it over with".
On Thursday evening, Edwards informed On3 that he will be announcing his commitment at Nike EYBL's Peach Jam, which runs from July 17th through July 24th. "I got my mind on committing at Peach Jam. That's something I want to do, just to get it over with," Edwards said.
Back in late April, Edwards announced his final seven – Auburn, Kansas, Kentucky, Maryland, Tennessee, Villanova, and the G-League. Since then, Edwards has made it clear that he will be going to college and two schools have pulled away.
During Louisville's Nike EYBL session back in late May, Edwards confirmed to me that Kentucky and Tennesee had developed the best relationship with him and had pulled themselves away.
Of the two, Tennessee has been perceived as the slight favorite. The Volunteers are selling Edwards on being 'the guy' for the Volunteers and building around him.
"Kentucky is recruiting probably four other five-stars. That doesn't really determine me going there or not, but, you know? I'm the main priority for Tennessee wing-wise. I don't think they're recruiting another wing," Edwards said.
While those comments aren't the most positive for Kentucky, they have made up ground as of late. Edwards has been talking to John Calipari more than other schools, which makes him feel like one of Kentucky's top targets – which he is. The staff is selling him on their prestigious track record and how they can help Edwards be successful and be the next NBA star from Kentucky.
Edwards can shoot, pass, and defend. Combine that with his improved athleticism and basketball IQ, and Edwards could contend to be the best player in the 2023 class, which is a goal of his.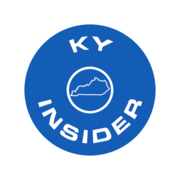 Rex Chapman Claims State Politics Cost Kentucky Two NBA All-Stars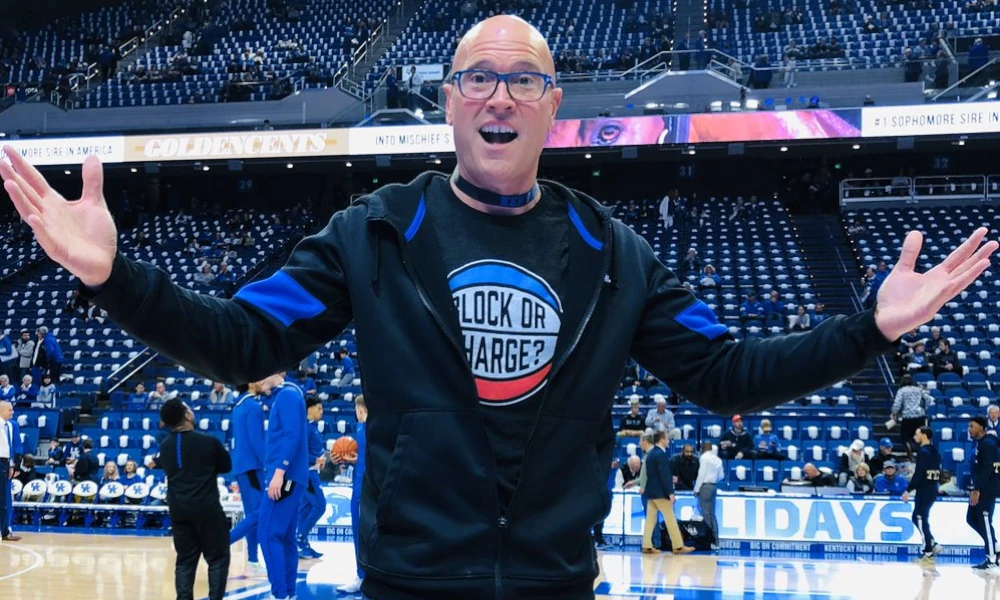 Before this Spring when Calipari and Co started regaining traction on the recruiting trail, much of the Big Blue Nation was not satisfied with basketball recruiting.
Much of this was a result of some misfortune. Some of that misfortune is due to unique situations such as family/high school coach hires – as was the case with Cade Cunningham and James Wiseman – but some was due to the reluctance to adapt to the current recruiting landscape.
However, former Kentucky basketball great Rex Chapman tweeted something interesting earlier this month, hinting at another reason, Kentucky politics.
Chapman didn't name any names, leaving it unclear who these recruits may have been, but still an interesting take by the former Wildcat.
Top Remaining 2022 Prospect Ugonna Kingsley Commits to Kentucky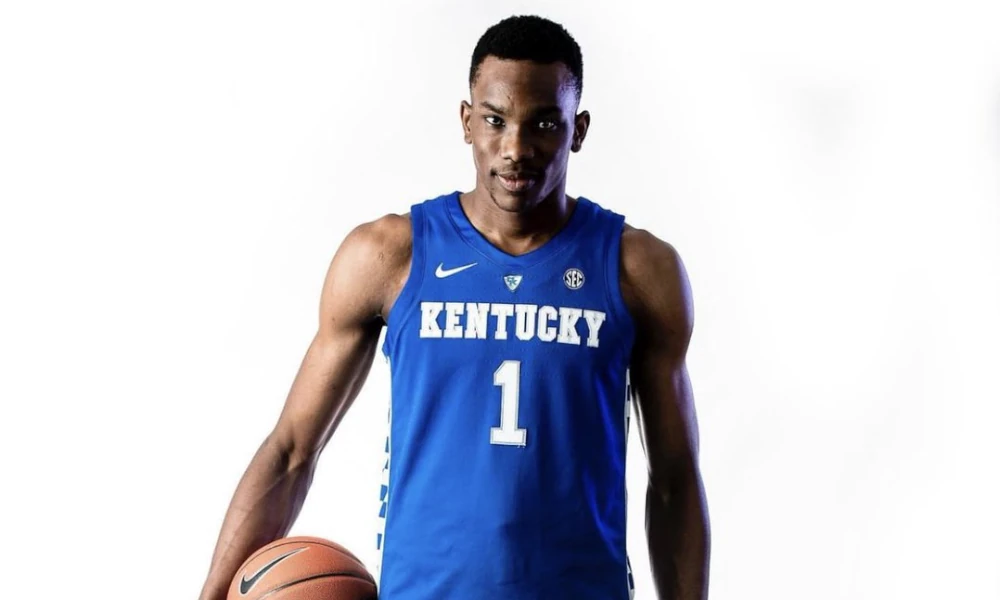 The Kentucky Wildcats have recruiting momentum in both the football and basketball programs, but today John Calipari and Co were the ones to receive the latest commitment, five-star center Ugonna Kingsley.
Kingsley's commitment comes off the heels of a visit to Kentucky back in July, where all of his boxes were checked and he felt at home in Lexington. Kingsley chose Kentucky over the Kansas Jayhawks, Memphis Tigers, Oklahoma Sooners, and others.
Kingsley is one of the fastest-rising prospects in the country, first appearing in recruiting rankings back in late May. Two months later, Kingsley was ranked as a top-25 prospect and one of the best centers in the 2023 class.
With that said, Kingsley is no longer with the 2023 class, he would reclassify in late July. With his reclassification, Kingsley now stands No. 39 in the 2022 247 Sports prospect rankings and pushes Kentucky nine spots to No. 2 in the team rankings behind only Duke.
Due to the Shaedon Sharpe saga, the Big Blue Nation is likely to be a little wary – understandably so – of Kingsley's reclassification, but this is a different situation.
While Kingsley is very talented, he does not yet possess the talent level of a projected top-10 pick coming out of high school. With that assurance, Kingsley's reclassification is a benefit for himself and the Kentucky basketball program.
In his first year in Lexington, Kingsley will be allowed sit and develop behind reigning National Player of the Year Oscar Tshiebwe, then take over in 2023-24 when Tshiebwe is expected to be in the NBA Draft. Kingsley's early arrival will also give Kentucky some insurance if a frontcourt player were to go down with an injury.
Despite both of his parents being under six feet in height, the Nigerian native possesses a 6-foot-11, 195-pound frame, and an impressive 7-foot-5 wingspan. Given his physical gifts, Kingsley is a natural on the defensive end and is a high-level rim protector. Overall, he is one of the best defenders in high school basketball, but his lack of strength can hurt him at times in the post.
On the offensive end, Kingsley has impressive footwork and shows the ability to score consistently around the basket. Outside of that, shooting, passing, and dribbling are all areas in need of improvement.
In early June, Kingsley admitted to On3's Jamie Shaw, "I have been wanting to go to Kentucky all my life, even before coming to the states."
Now, Kingsley has made his dream a reality and Kentucky is bringing in one of the best rim protectors they have had in recent memory.
*Also posted on A Sea of Blue
Reed Sheppard Shines in High-Profile ESPN Televised Game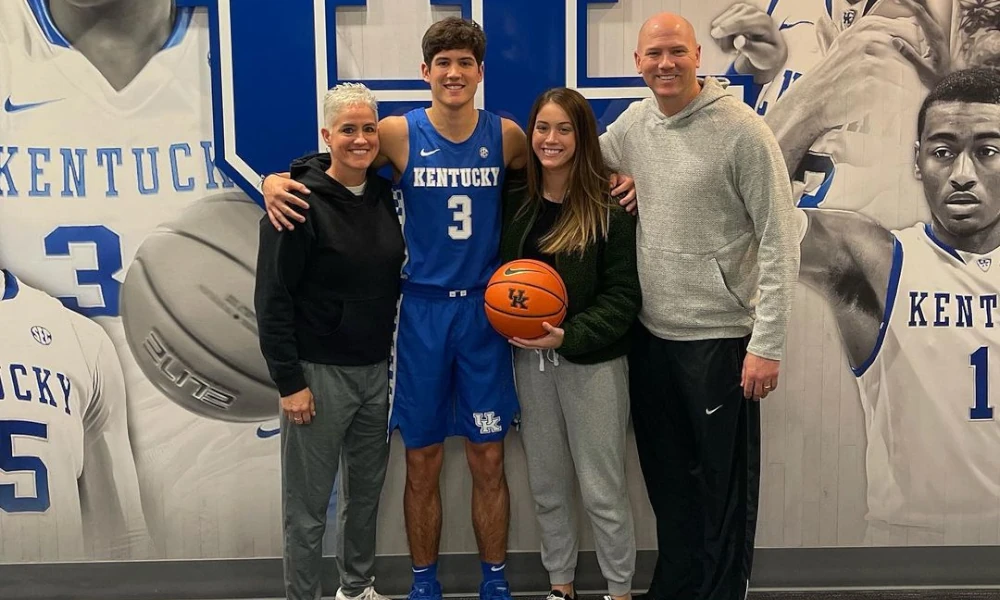 In the last two months, Kentucky has secured commitments from top-10 recruits Justin Edwards (No. 3) and Robert Dillingham (No. 6) in the 2023 class. However, on Tuesday night Kentucky's first commitment in the class, Reed Sheppard, was the one to make a statement.
In a high-profile game televised on ESPN, Sheppard faced off against Strive for Greatness, a grassroots team who featured top-five prospects Mookie Cook and Mackenzie Mgbako, Bronny James (LeBron James' son), and his future teammate Dillingham.
Out of all the stars on the floor, Sheppard shined the brightest, going for 16 points, nine rebounds, and four assists to help lead Midwest Basketball Club to a 78-67 victory over the star-filled Strive for Greatness.
Sheppard is a five-star in his own right but ranks between 20th to 40th depending on which service you look at, but showed that he may be better than his ranking indicates.
Sheppard is the highest-ranked recruit from the State of Kentucky since former Louisville player Chane Behanan (Bowling Green, KY). Furthermore, he will be the highest-ranked recruit from the state of Kentucky to play for the University of Kentucky since Rex Chapman.
Check out this short highlight video of Sheppard's performance!